We're bringing you the best underrated national parks to add to your bucket list immediately. There are 63 national parks spanning the United States with a wide variety of ecosystems and landscapes, so there is something for everyone with endless opportunities for outdoor adventure. We all know about Yellowstone and the Grand Canyon, and while they are spectacular and worthy of visiting, they are often crowded and busy.
While each of those are popular for good reason, there are many others that are underrated and under-visited—whether because they're less well-known, more far-flung, or simply overshadowed by other, more famous, nearby parks. As we wrap up summer and start thinking about last minute trips, consider adding one of these eight underrated U.S. national parks to your must-visit list for 2021.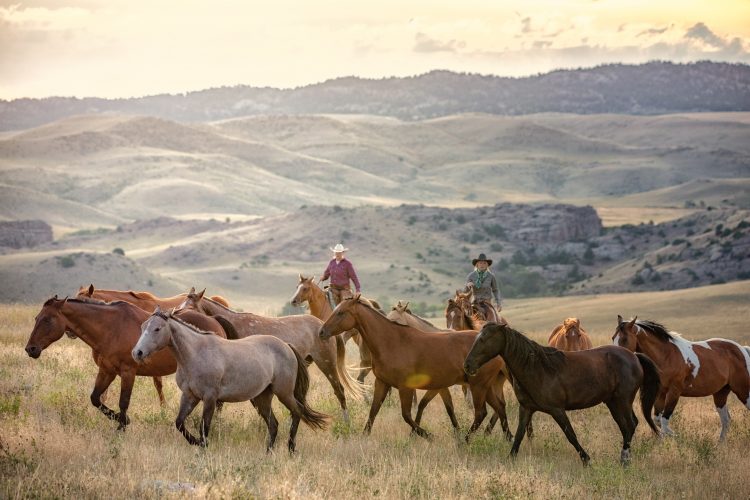 New River Gorge National Park – West Virginia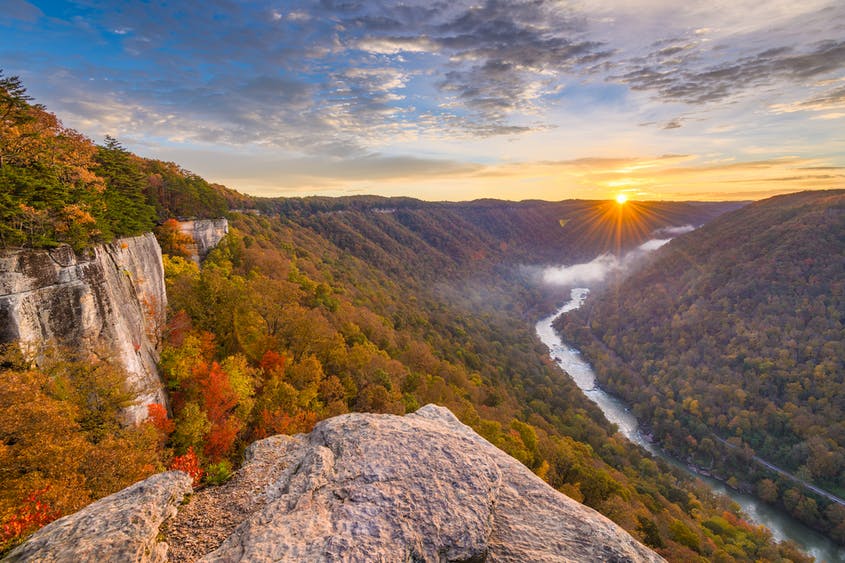 Just last year, "the New River Gorge, formerly a national river, was upgraded to a national park and preserve" making this West Virginia park the newest in the United States.
Encompassing more than 70,000 acres of land, this rugged Appalachian canyon has something for everyone: rock climbing routes on sandstone cliffs for climbers of all levels, whitewater rafting along 53 miles of whitewater that include Class IV and V rapids, and hundreds of miles of hiking and mountain biking trails.
New River Gorge is an hour-long drive from Charleston, West Virginia. If you're spending the night, there are several campgrounds within the park.
For a more cozy cabin-in-the-woods experience, book one of the rentals at ACE Adventure Resort (from $159 per night, aceraft.com) a wooded 1,500-acre resort and whitewater tour operator just outside the park. Or—if you're lucky—stay the night at the Cabin on Coney Island (from $332 per night; guesthousewv.com), a boat-accessible cabin on a private island within the park's boundaries.
Big Bend National Park – Texas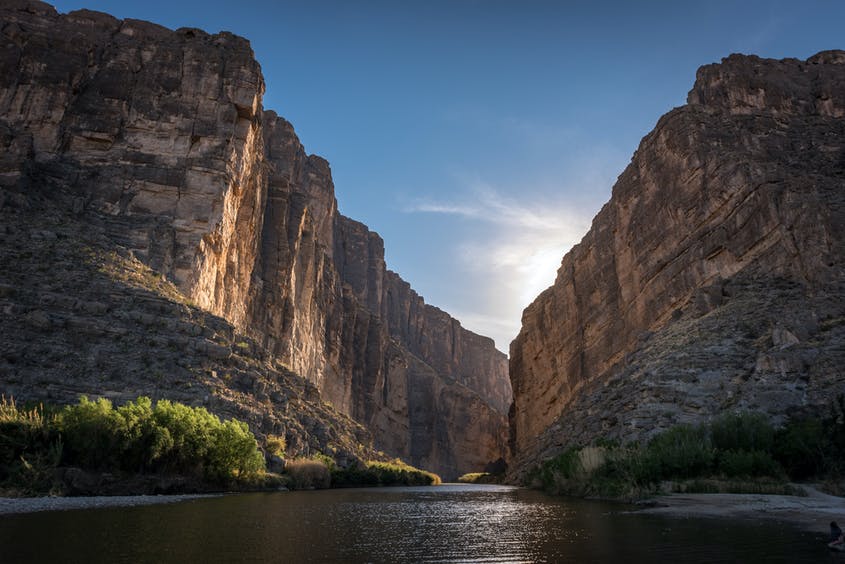 Located in the southwest corner of Texas, Big Bend National Park is "underrated because of the location . . . it's definitely one of the harder parks to get to," says Norman Aynbinder, president and CEO of Excursionist, a luxury tour operator that has a variety of unique, expert-led options for exploring the U.S. national parks. But "unlike some parks that are more limited in the season, you can visit [Big Bend] year-round."
It's worth the effort—Big Bend is one of the most biodiverse parks in the United States, home to over 450 species of birds, 75 species of mammals, 22 species of lizards, as well as three distinct landscapes centered around the Chisos Mountains, Chihuahuan Desert, and the Rio Grande. Vast, rugged, and varied, the park offers plenty of ways to explore—whether it's a hike to the park's historic hot springs, a multiday canoe trip down the Rio Grande, or bird-watching along the 5.2-mile Window Trail.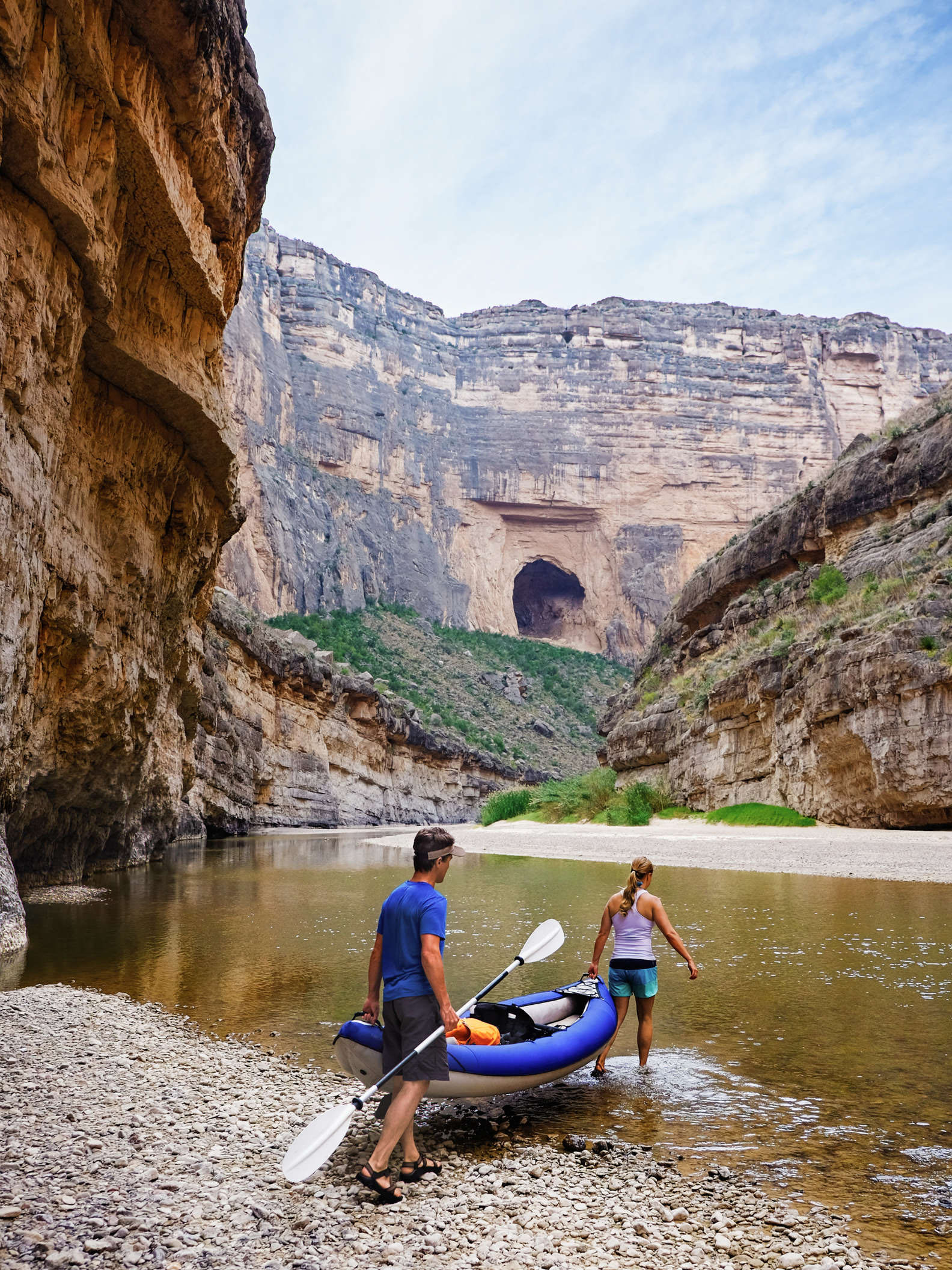 Since Big Bend is only about 90 minutes from the small, artistic town of Marfa, they "make for a great combination," Aynbinder says, especially as part of a West Texas road trip.
If you decide to make Marfa your homebase, Aynbinder recommends staying at the luxurious, Cibolo Creek Ranch (from $225/night, expedia.com). For a more under-the-stars experience, consider a luxury safari tent or yurt at the bright and bohemian El Cosmico (from $75/night, elcosmico.com). Within the park, there are several options for both drive-in (reservations recommended) and backcountry camping.
Great Sand Dunes National Park – Colorado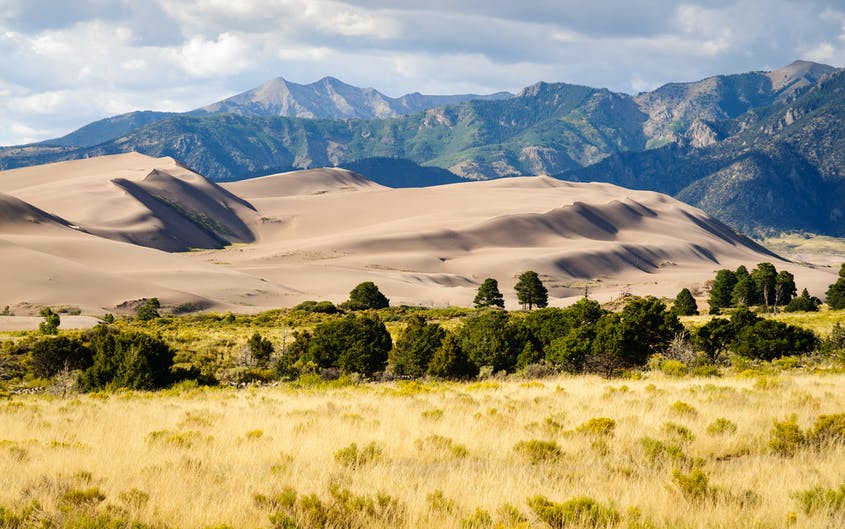 "One of my favorite [national parks] is . . . Great Sand Dunes National Park in southern Colorado," said Marty Behr of Abercrombie & Kent in a recent interview with AFAR. True to its name, the park is home to some of the tallest sand dunes at North America, formed by sand from southwestern deserts being blown up against the adjacent Rocky Mountains. "So it's sand dunes up against 14,000-foot peaks [as well as] marshlands and wetlands with a huge variety of birds. It's like three ecosystems in one—extraordinary and diverse. They don't allow any motorized vehicles, but you can hike 750 feet up [the dunes] and slide down on a disk," says Behr.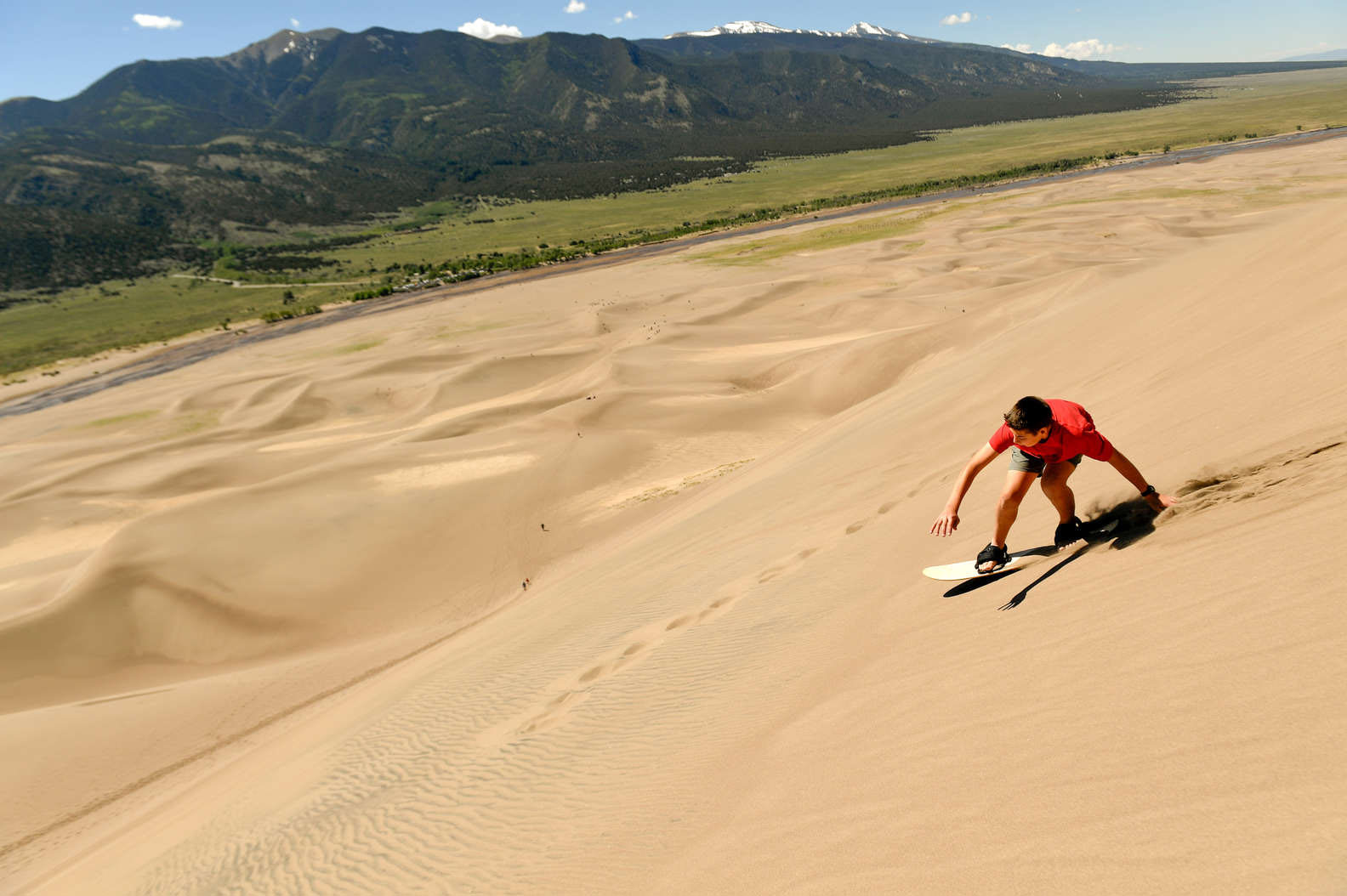 Colorado Springs (to the north), Durango (to the west), and Santa Fe (to the south) are the closest cities to the park, all of which are about three hours away. There are limited accommodation options near Great Sand Dunes National Park, but you can camp at Piñon Flats Campground within the park (reservations recommended) and several hike-in, backpacking campgrounds.
Canyonlands National Park – Utah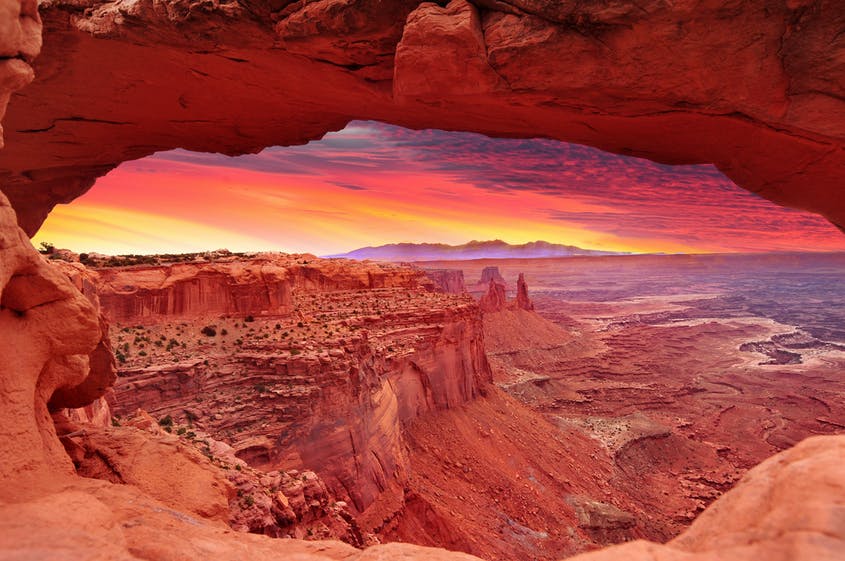 Although considered one of Utah's "Big 5," Canyonlands is the least visited of the five—despite its proximity to the ever-popular Arches National Park and easy access from Moab. However, at 257,640 acres, Canyonlands is much more vast than Arches, with "some of the best rafting, hiking, jeep tours, and canyoneering," according to Excursionist's Aynbinder. The park also has plenty of the iconic slot canyons Utah is so well-known for.
The Colorado River snakes through Canyonlands, making it a fantastic alternative to the nearby Grand Canyon for rafting trips. "The Grand Canyon rafting tours are hard because they're crowded, booked up for years, but you can get just as stunning views in Canyonlands [and] with fewer people," Aynbinder says.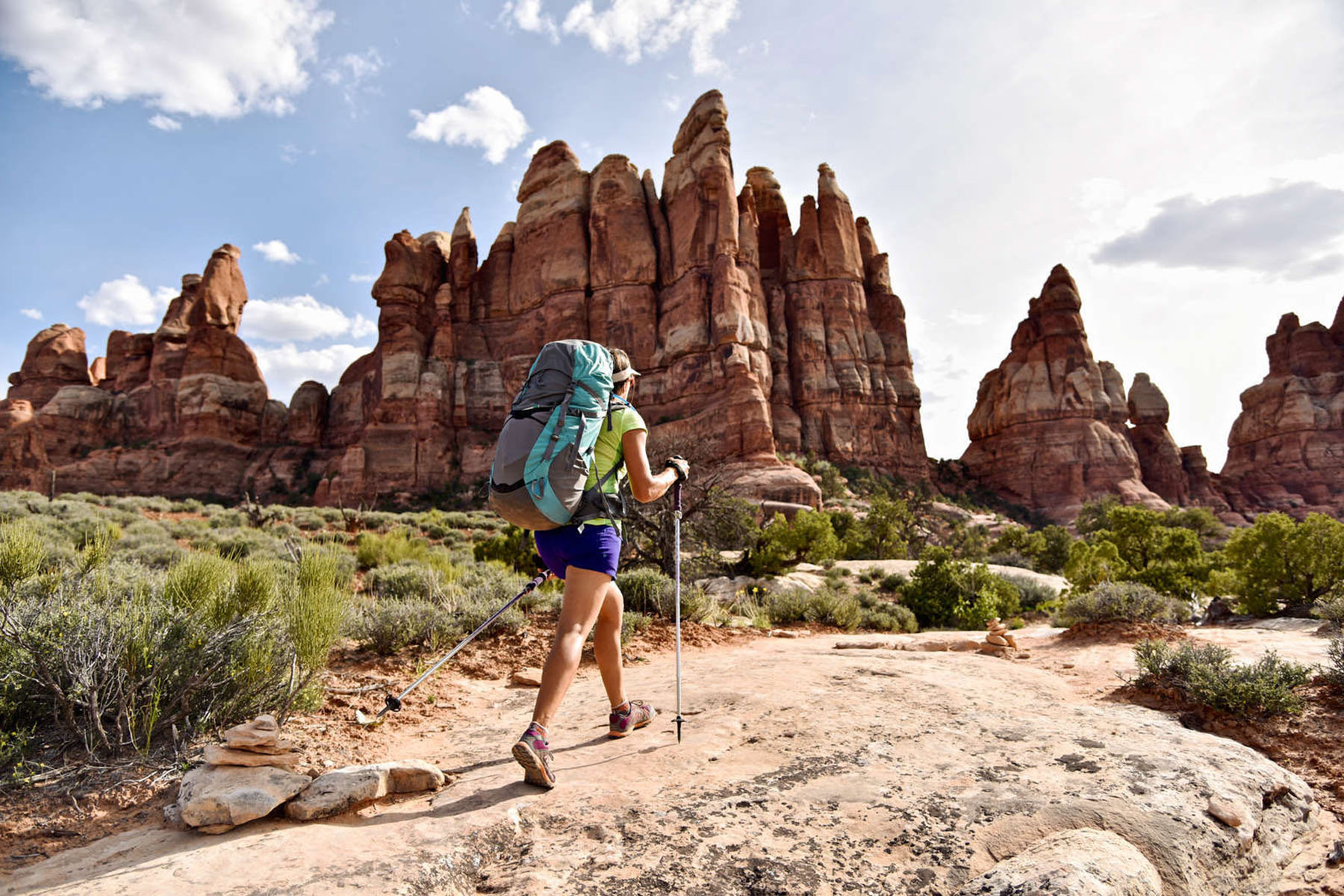 You can visit and camp in Canyonlands on your own, but you'll get more access if you go with a tour, like those organized by Excursionist, which can bring you to hard-to-access parts of the park by jeep.
Alternatively, the luxury glampsite Under Canvas Moab (from $300 per night, expedia.com) sits right between Arches and Canyonlands and can help organize tours—whether it's a 4×4 excursion or canyoneering—in either park.
Pinnacles National Park – California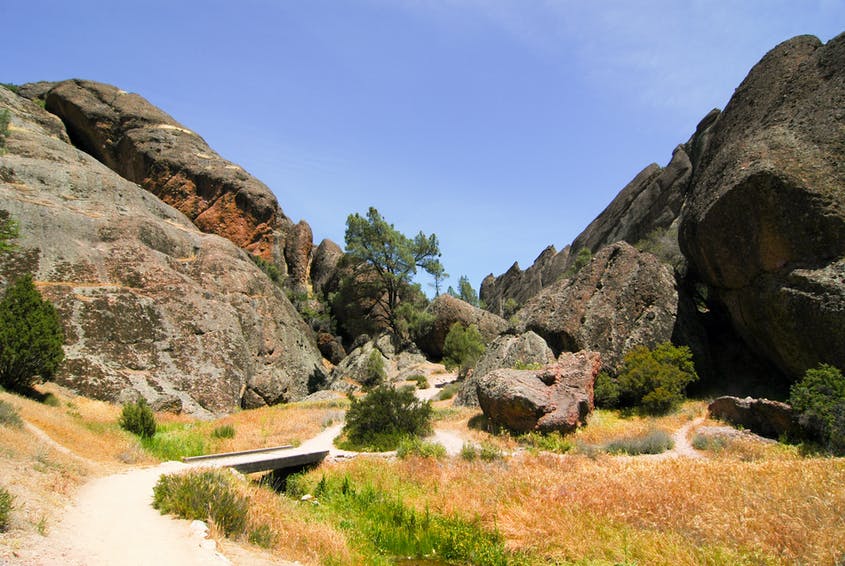 With nine national parks, California has more than any other state. However, Pinnacles National Park—located roughly two hours south of San Francisco—gets far less attention (and far fewer visitors) than its iconic neighbors. Nonetheless, it's home to a striking and unique landscape of rock spires and caves formed by volcanic eruptions just as worthy of exploring as the vast deserts of Joshua Tree and dunes of Death Valley.
Not surprisingly, the unique rock formations throughout the park make Pinnacles a popular destination for climbers, especially in cooler months. For those who prefer to stay grounded, there are still miles of trails that will take hikers past the formations, through lava tunnels, and to the top of mountain peaks for scenic vistas. If you only have one day, check out the Condor Gulch to High Peaks Loop trail, a challenging, 5- to 6-mile loop through the heart of the Pinnacles rock formations.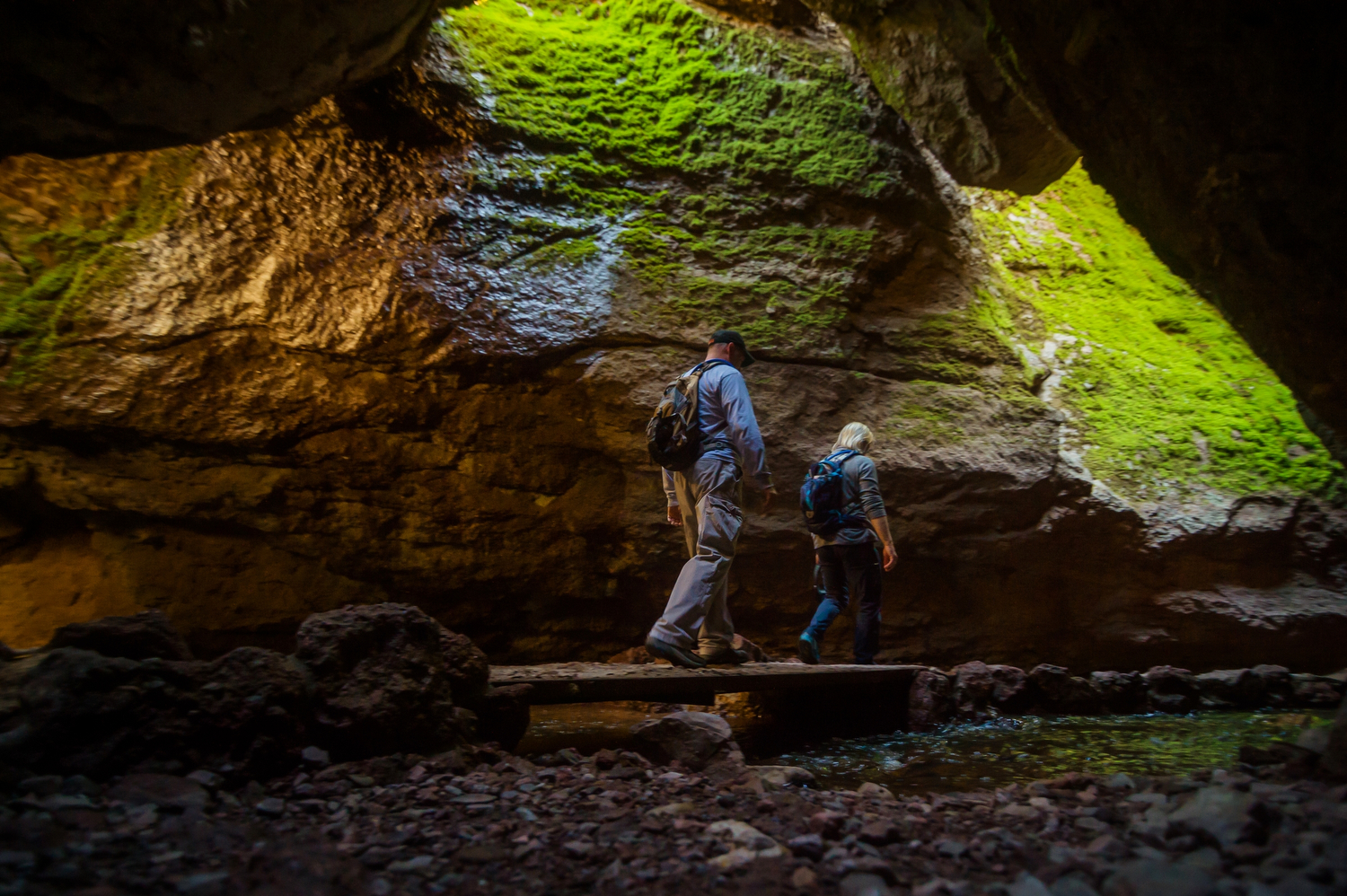 If you want to spend the night, your best option is to book a site at the Pinnacles Campground on the east side of the park. Hotels and Airbnbs near the park are otherwise sparse, but it's a relatively easy day trip from Monterey, Carmel Valley, or San Jose. Just be sure to choose your route carefully—the east and west entrances of the park connect by trail, not road, and you can't drive through the park to reach the other access point.
Grand Teton National Park – Wyoming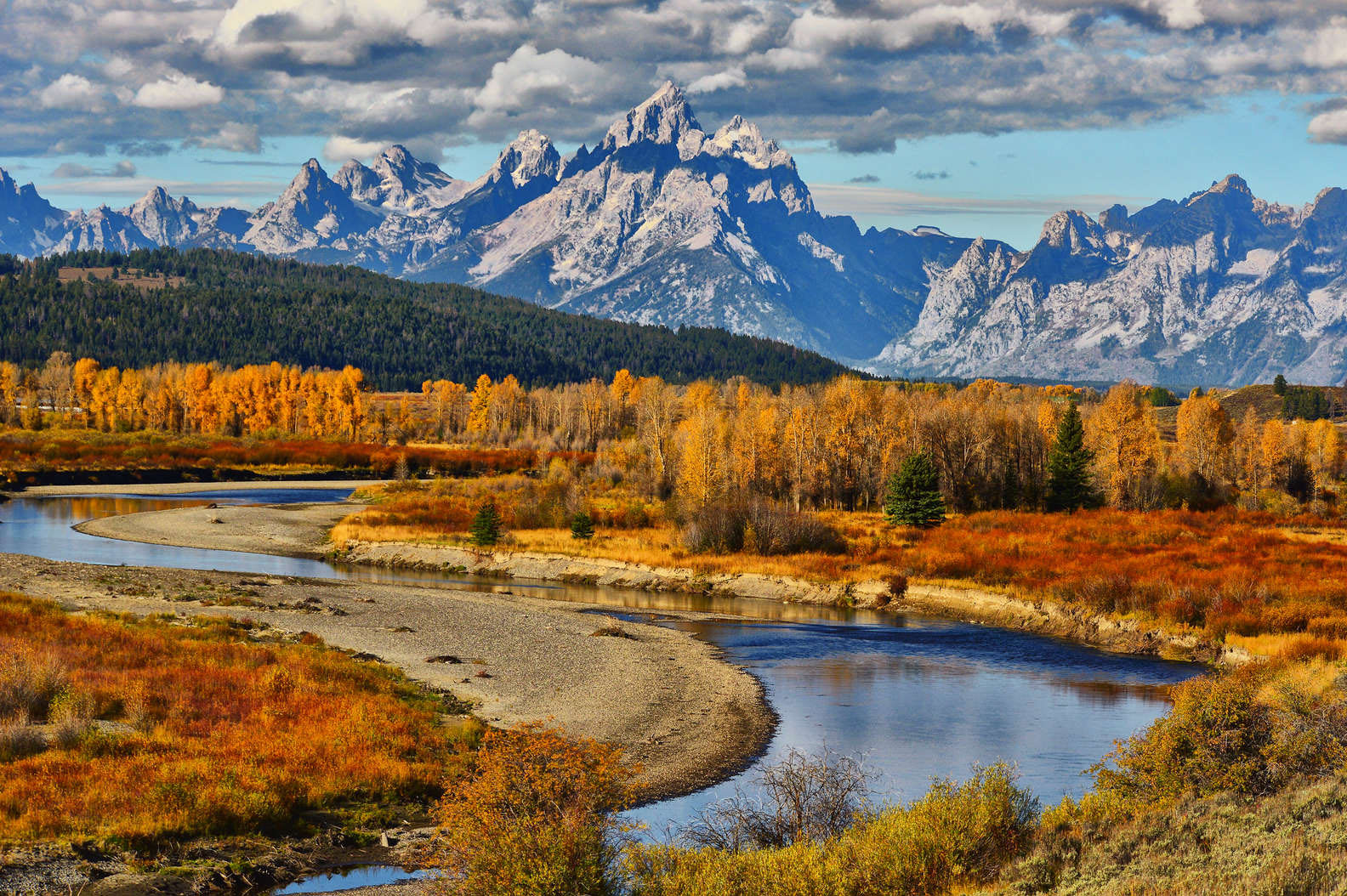 Yellowstone's just down the road and gets all the love: Hundreds of thousands more tourists hit old Faithful than the Tetons each year. Let 'em have their smelly geysers. Because trekking the dramatic peaks of the Tetons — which tower 7,000 feet above the valley floor — is where it's really at. Take on a difficult but non-technical climb like Static Peak (11,303') or dive in and conquer one of America's most iconic summits, the Grand Teton (13,770'), a tough, technical, and unforgettable two-day climb.

Lodging options include the Jackson Lake Lodge with a central location in the heart of Grand Teton. Jenny Lake Lodge offers a rustic yet elegant lodging option that is great for couples, families, and friends seeking a secluded experience. Colter Bay Village has authentic homestead log cabins, tent cabins, campsites, and an RV park. Within walking distance of your accommodation you'll find Jackson Lake, horseback riding, boat rentals, lake cruises, hiking trails, picnic areas, ranger programs, and a variety of onsite services.
Theodore Roosevelt National Park – North Dakota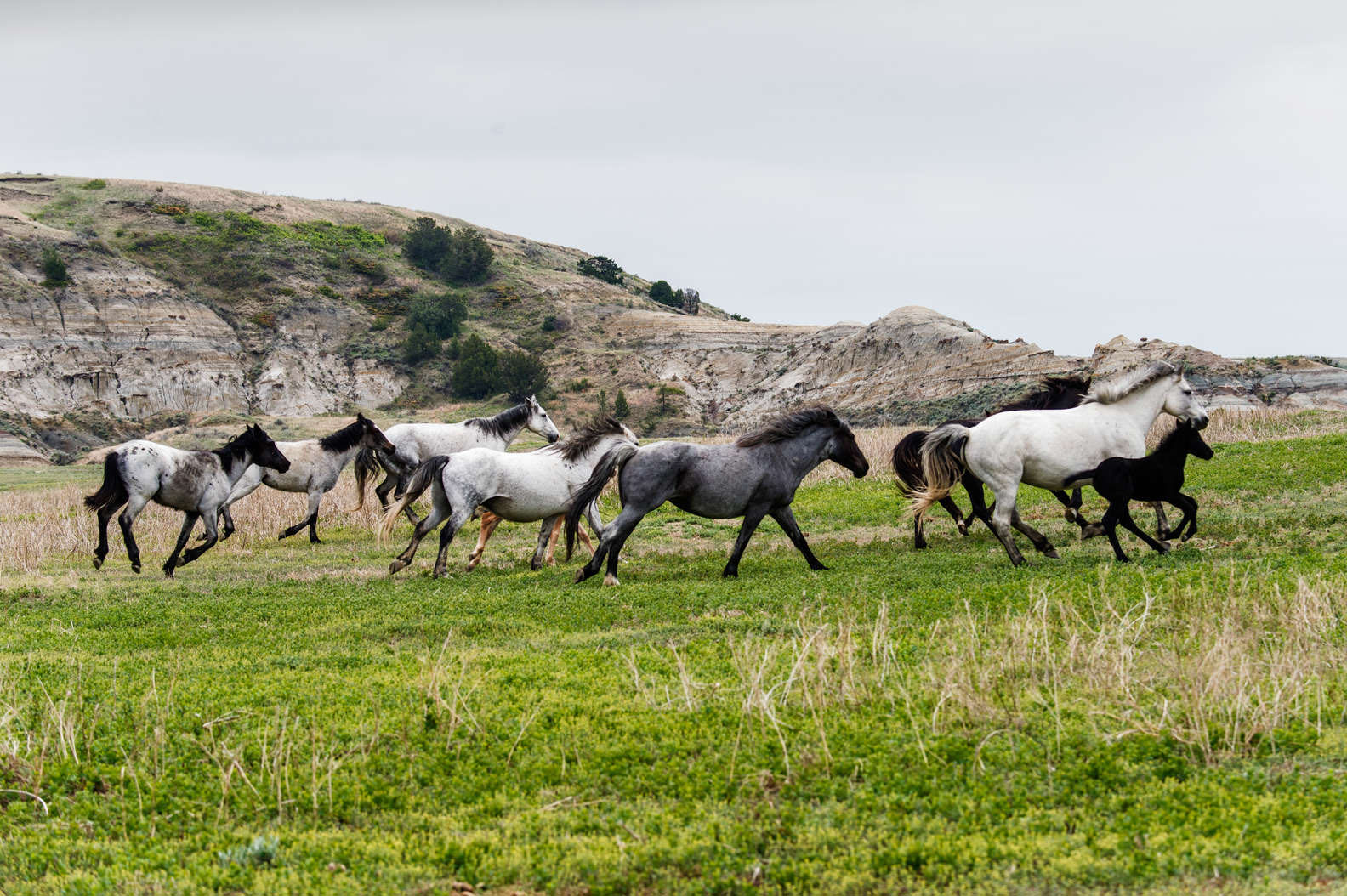 North Dakota, in many respects, is a vastly misunderstood state, especially when it comes to its geography. This vast, sprawling National Park is the antithesis of the flat, rolling grassland you expect when you think of the state. This is where the Badlands start cutting into the landscape, carving sharp rock faces and hypnotic hoodoos into the countryside. It's where the night sky alternates between panoramic star show and explosive thunderstorms. Buffalo and wild horses roam with abandon among its river valleys and painted hills. The rangers still say "you betcha" though, because some things about North Dakota are correctly understood.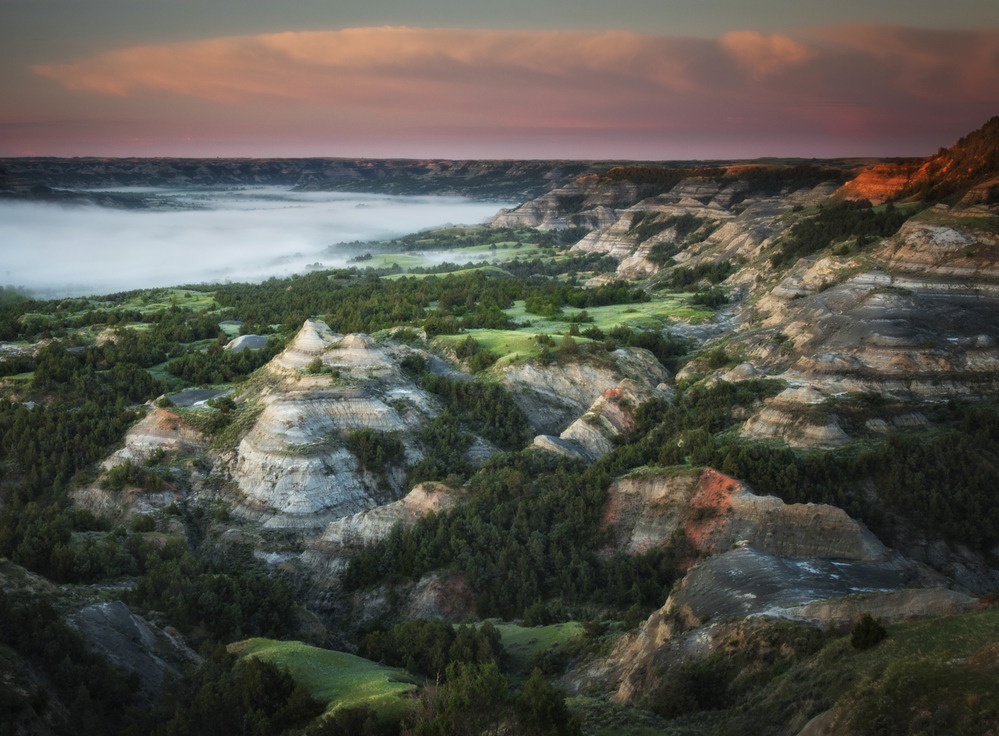 For those wanting to sleep under the starts, the park has two campgrounds: Cottwonwood Campground and Juniper Campground. There are also a variety of traditional hotels near the park, or plenty of options to rent a house in nearby communities.
Great Basin National Park – Nevada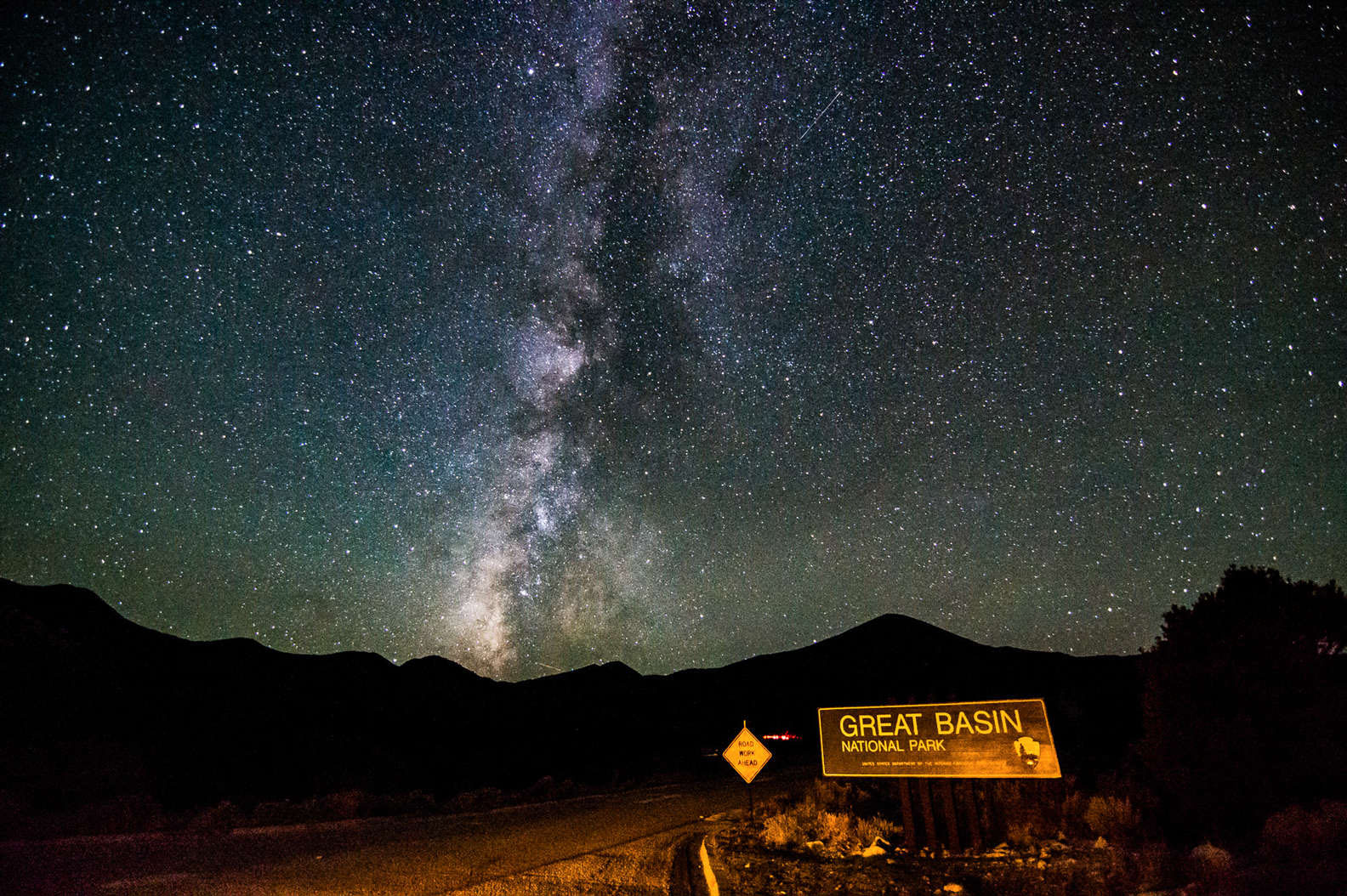 Next time you're in Vegas, pack a tent, add a few days to your trip, and head four hours up the highway to Great Basin. You'll be trading the neon lights of Sin City for the hyper-real glow of the Milky Way. To see the stars, stay at the Wheeler Peak campground (at nearly 10,000 feet, you'll feel the elevation), and in the morning take the summit (13,065 ft.) a completely do-able trek even if you partied hard back in LV. Take things underground with a ranger-guided tour of the Lehman Caves (the only way you're allowed inside). After dark, take advantage of those light pollution-free skies with one of the ranger-led astronomy programs.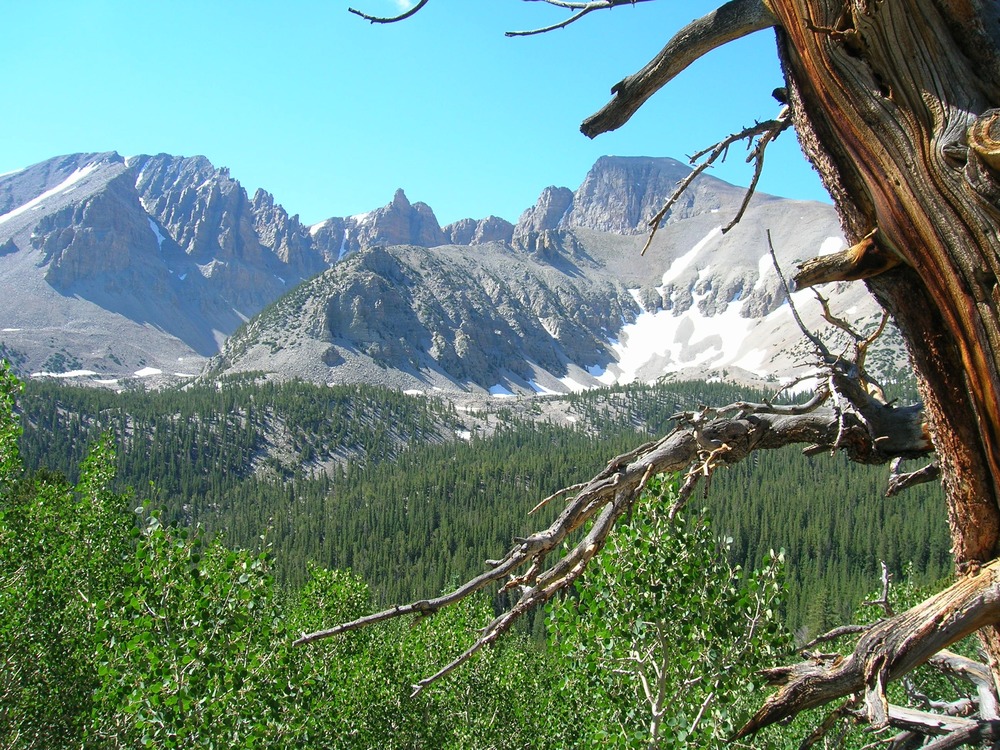 The park offers various options for camping with one campground remaining open year-round, or various public lands and private campgrounds as alternative lodging sites if the campgrounds are full. There are also lots of house and cabin rental options on Airbnb for those interested.