For Sale
Whitney Lake Farm
$2,000,000
Whitney, NE
918± Deeded Acres
Executive Summary
The Whitney Lake Farm is an irrigated farm located along the banks of Whitney Lake, in the northwest corner of Dawes County, Nebraska. The majority of the property is irrigated with center pivots and flood, producing an abundance of crops or grazing for livestock. Farm improvements include a house under renovation, grain bins and shop. The farm has an abundance of water with Whitney Lake frontage, irrigation canals and Big Cottonwood Creek meandering through the north end of the property.
Save Property
Download Brochure
General Description
Whitney Lake Farm is primarily composed of irrigated farm ground. The water is supplied by the Whitney Irrigation District. There are 486 irrigated acres assessed by the Whitney Irrigation district at a cost of $16 per acre for operation and maintenance. There are four-center pivots on the farm. Pivot #1 is a 2005 Reinke that covers 173± acres. Pivot #2 is a 2012 Reinke covering 60± acres. Pivot #3 is a 2012 Reinke covering 60± acres. Pivot #4 is a 1976 Zimmatic covering 62± acres. The water for the pivots is pumped out of holding ponds that are supplied by the canal water. The floating pumps in the holding ponds are serviced by three-phase electricity. In addition to the pivot irrigated acres, 150± acres are flood irrigation. The remaining balance of the farm is pasture along with the improvements. The Big Cottonwood Creek flows along the northern boundary of the farm. A new barb wire fence has been constructed along the entire north boundary. Access to the farm is by a county road off of US Highway 20. 
Broker's Comments
The Whitney Lake Farm is situated in the middle of the scenic Pine Ridge area of Northwest Nebraska. You will have views of the surrounding pine-covered canyons and historical bluffs. The history of the area is fascinating and endless. Unique to the property is a mile of Whitney Lake water frontage and topped off with the meandering Big Cottonwood Creek. The opportunity to acquire irrigated water rights in this region is very limited and there are no new permits issued. You will have the flexibility to raise hay or grain crops. It also presents itself for an excellent irrigated grazing system for livestock. Whether you are starting a new operation or looking to expand, this presents a great opportunity.
Location
The Whitney Lake Farm is located about 3 miles northwest of Whitney, Nebraska. Whitney is 16 miles west of Chadron, Nebraska or 11 miles northeast of Crawford, Nebraska. 
Locale
The Whitney Lake Farm sets in the northwest corner of Nebraska in the famed Pine Ridge Area. The nearest town, Whitney, has a population of less than 100 and limited services. Crawford is 11 miles southwest of the farm and has a population just under 1000. It was established as a railroad town that supplied the nearby Fort Robinson, which is now a State Park and offers many historical buildings and activities. Fort Robinson activities include camping, hiking, jeep rides, crafts, swimming, scenic drives, chuckwagon feeds, museums, horseback riding, fossil hunting, and the popular Post Playhouse. Chadron is just a few miles east of the farm and is the area trade center and Dawes County Seat. Chadron State College has an enrollment of around 3000 students and offers many different educational opportunities. Chadron has an airport that is capable of landing jets and provides commercial flights to Denver. Whitney Lake Farm is just a short drive to the Black Hills of South Dakota and Mount Rushmore. Whitney Lake, from which the farm earned its name, is a 900-acre lake that provides water for the local irrigation district. 
Climate
According to the High Plains Regional Climate Center at the University of Nebraska, the average high temperature is 61.7 degrees and average low temperature is 32.6 degrees. Average total precipitation is 17.27 inches.
Acreage (Deeded & Leased)
Pivot Irrigated:        486± Acres
Flood Irrigated:        150± Acres
Dryland:               70± Acres
Grassland:            212± Acres
Total Deeded:            918± Acres
Deeded Acres: 918±
Total Acres: 918±
* All acreages are approximations.
Improvements
Improvements on the farm include a 3,622 sq. ft house under remodel and includes an apartment, a 1,440 sq. ft four-car garage, a granary with an aerated floor and blower (26,706 bushel), a second grain bin (2,271 bushels), a 1,280 sq. ft shop with heated floor tubing and cattle shed. The house remodel is not habitable until remodel is completed as Buyer deems appropriate subsequent to the sale. 
Water Resources
In addition to Big Cottonwood Creek, additional water sources include Whitney Lake, holding ponds and a pipeline water service provided by the Dawes County Rural Water District #1. The pipeline serves the house and various locations around the buildings. The water is metered with the first 14,000 gallons prorated topping off at $53.10 and then $1.50 per 1000 gallons. The cattle are permitted to drink out of the irrigation canals.
Water Rights
The Whitney Irrigation District will deliver approximately 12 inches of water per year on irrigated acres
Mineral Rights
Seller will retain all mineral rights.
Taxes
2017 Real Estate Taxes are $11,397.62
Recreational Considerations
The Whitney Lake Farm has deer, antelope, turkey, pheasant, grouse and waterfowl hunting. The farm is located near Fort Robinson State Park, Toad Stool Geological Park, Chadron State Park and Nebraska National Forest. Whitney Lake provides a great opportunity to launch a boat from your own property to set up a waterfowl blind or to fish. Fish in the lake include Panfish, Bass, Northern Pike, Catfish and Walleye.
Terms
Cash at closing. Seller reserves the right to participate in an IRS tax-deferred 1031 exchange. All Offers shall be submitted in writing.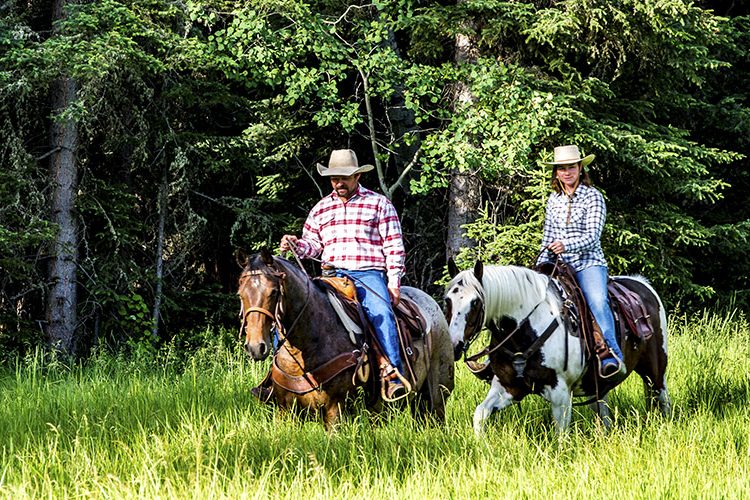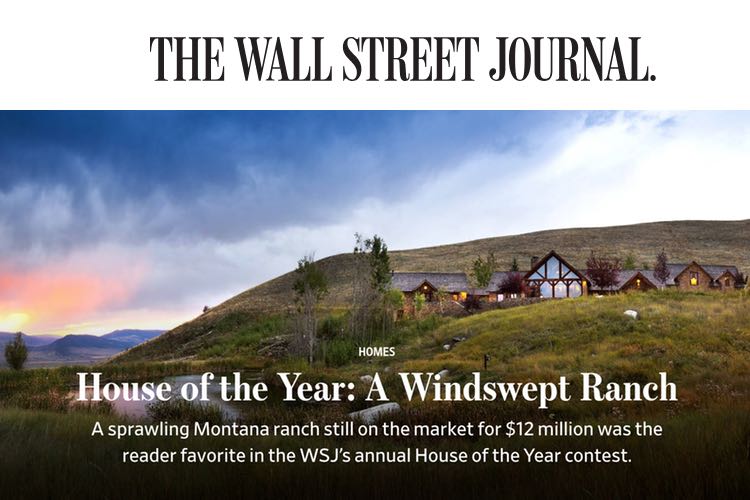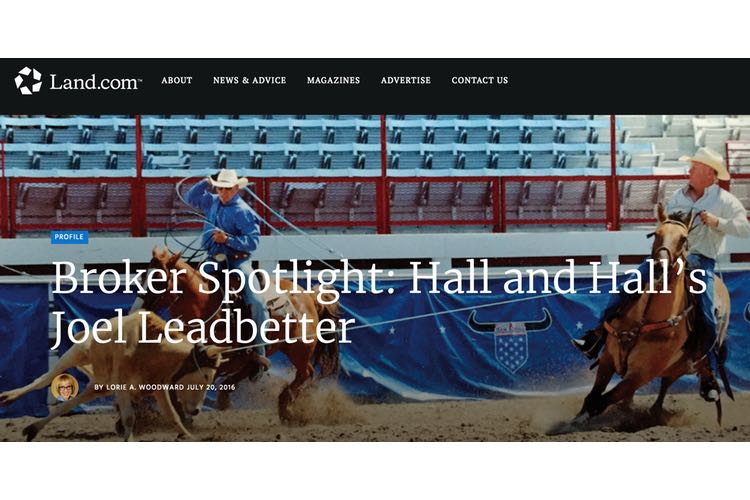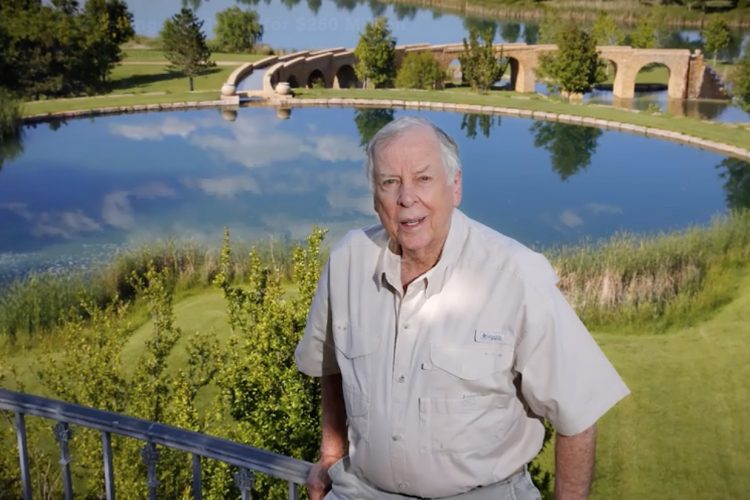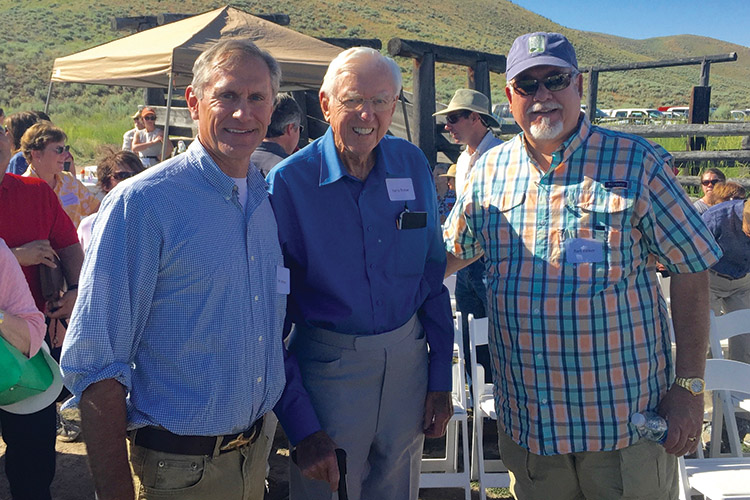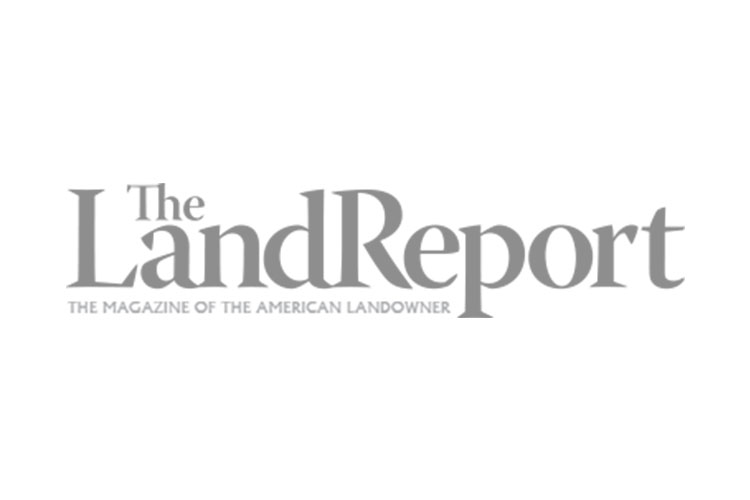 "When it was time to invest in a ranch for our family, we knew we needed to work with Hall and Hall. The expertise is unsurpassed."
In 1988, Joel Leadbetter became a partner at Hall and Hall where he has been instrumental in completing complicated, high-profile deals such as the recent sale of Texas' historic 512,000-acre Waggoner Ranch.
"The professionalism, preparation, and overall positive demeanor exhibited… were truly impressive… I have never before worked with a more dedicated, knowledgeable, and level-headed sales professional."
America's Best Brokerages