For Sale
Fisher Ranch
$19,556,800
Eufaula, OK
11,504± Deeded Acres
Executive Summary
The Fisher Ranch, one of Oklahoma's larger reputation ranches consisting of 11,504± acres, is located only 60 miles south of Tulsa. This reputation working ranch is being operated as a year-round home for 1,500 cows and approximately 70 ranch horses. Lying along both sides of State Highway 9, this scenic ranch is easily accessible and centrally located in the heart of cattle country.

Put together by longtime rancher Roy Fisher, recognized and awarded for its stewardship practices over many years, this ranch has a rich history of raising strong cattle and excellent ranch horses. The Fisher Ranch is nestled in the surrounding hills and is interspersed by live creeks, numerous lakes, and ponds. There are trophy whitetail deer, turkey and quail, as well as outstanding fishing on the property, all of which add to the income stream of this outfit. As the crow flies, it is less than one-half mile to Lake Eufala, the largest lake in Oklahoma.
Just the Facts
11,504± deeded acres
1,400± leased acres adjoining the ranch to the west
Approximately 50 percent of the property is native grass, approximately 40 percent is bermudagrass, and approximately 10 percent is brush covered
Historically running 1,500± cow/calf pairs annually (includes the leased acres)
Typically run around 70 horses on the ranch annually
There is a 280± acre grass hay meadow
The ranch is estimated to have over 100 ponds/lakes
The improvements are older and modest, with three sets of working pens and two homes used as rentals
Real estate taxes are approximately $10,230
Priced at $1,825 per acre (includes 50 percent of minerals owned by the sellers)
General Description
The Fisher is a true working cattle ranch and the modest improvements reflect Roy Fisher's goal of putting together an efficient and very productive cow operation that will withstand the test of time. He chose this area for its soils, mild climate with a generous annual precipitation history, and its proximity to cattle markets utilizing the excellent highway access. There are over 100 water sources for the livestock that not only help to attain maximum weight gain during normal times, but go a long way when the inevitable dry period or drought comes along. In addition, the ranch has around 35 pastures and/or traps that allow for excellent rotation of land to maximize the use of the ranch year round.

Mr. Fisher historically ran a commercial cowherd of around 1,000 head, plus caring for an additional 500 head of cows, year round. It has been estimated that surface areas of this ranch are about 50% native grass, 40% Bermuda grass, and the balance in timber or brush. The ranch leases 1,400± acres adjoining the west boundary and has for many years.

Oklahoma State Highway 9 runs through the middle of the ranch from west to east for nearly nine miles.

There are three county gravel roads that cross the ranch.There are three working facilities in good condition that were strategically placed throughout the ranch for effective operations without excessive manpower requirements. There is one set of working pens at the ranch headquarters, which is nearly in the center of ranch along Highway 9. The other working pens are located on gravel roads.
Broker's Comments
The Fisher Ranch is one hard-working ranch without all the unnecessary bells and whistles. This is an 11,504± acre beef factory that operates at the lowest cost anywhere. While the setting is absolutely beautiful, the improvements are sparse by design. With over 35 different pastures and traps, you can rotate your cow operation so you can keep over 1,500 cows and calves on this ranch year round. Livestock water is plentiful, road access is second to none, proximity to markets is outstanding, and the year-round climate is very mild and typically receives 45 inches of annual precipitation. There is a generous bonus income stream from hunting and aggregate extraction – and the setting is absolutely beautiful!
Location
Fisher Ranch is 100 miles east of Oklahoma City. From Interstate 40 East, take the south exit onto the Indian Nation Turnpike, Highway 75, ten miles to the State Highway 9 exit, then go east approximately eight miles to the ranch headquarters along the north side of the highway.
Tulsa is 65 miles north
Fort Smith, Arkansas is 90 miles east
Dallas, Texas is 170 miles south
Locale
Eastern Oklahoma is well known for its numerous state parks with sparkling lakes and many beautiful rivers, which provide a lot of weekend family getaways for camping, fishing, hiking, boating activities, and hunting. The state's largest lake, Lake Eufaula, juts up to within a mile of the Fisher Ranch. With over 660 miles of shoreline, the numerous park areas include golf courses, campgrounds, stables, nature trails, and plenty of launching ramps.

This area is considered excellent cow country with its fertile soils and a generous climate, which provide excellent native and introduced grasses for intensive year-round grazing.
Climate
Eufaula has an average annual precipitation of 45 inches, which typically would include 6 inches of snow. The July high is around 93 degrees and the January low is 29. There are usually 227 days of sunshine with 64 days where there may be measurable precipitation. The ranch averages around 215 frost-free days each year.

Elevations vary from around 630 feet to 870 feet.
Acreage (Deeded & Leased)
Deeded Acres: 11,504±
Total Acres: 11,504±
Improvements
Building improvements are older but efficient. At the headquarters, there are several good barns along with a set of working pens. There are two houses on the ranch that are used as rental homes, plus two other homes that have been abandoned years ago.

McIntosh County Cooperative provides the electricity to both ranches.
Water Resources
In addition to more than 100 livestock watering sources, the ranch has three mostly rock bottom creeks running through it. There are five large lakes on it, plus the many ponds and dirt tanks.
Mineral Rights
Precise ownership of the mineral rights on the property is unknown. The owner does receive royalties from approximately 25 small gas-producing wells on the ranch. There are several locations on the ranch where outside contractors are extracting different types of landscaping rocks for commercial use. At times that can produce some favorable income for the ranch. The Sellers will retain 25% of the mineral rights they own under the ranch.
Taxes
McIntosh County taxes for the Fisher Ranch are approximately $10,230, based upon previous years.
Wildlife Resources
There are excellent hunting activities on the ranch. The ranch has a good reputation for trophy whitetail deer and is typically leased to a professional outfitter who manages the hunts. In addition, there are wild turkeys, quail, and wild hogs. With all the lakes and ponds on the ranch, the fishing is fantastic.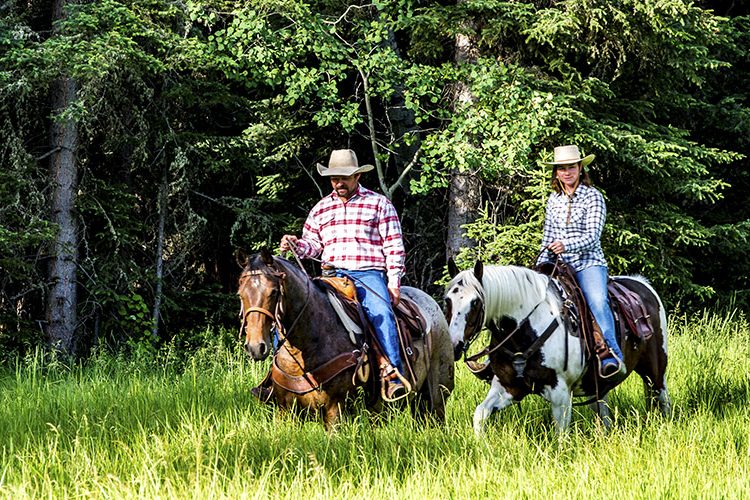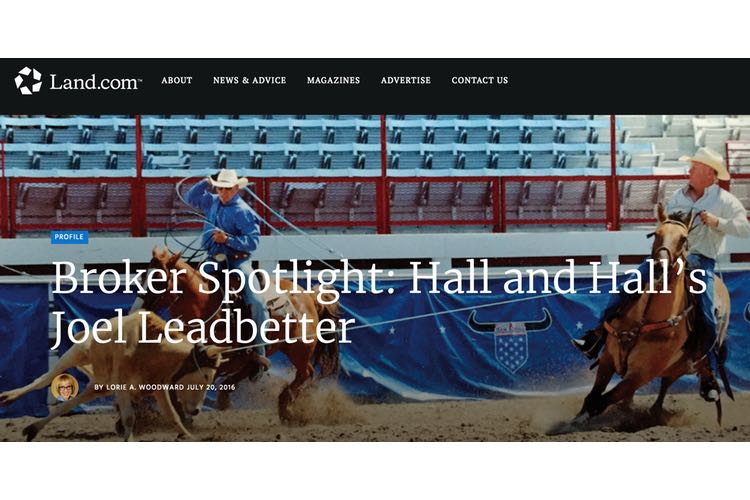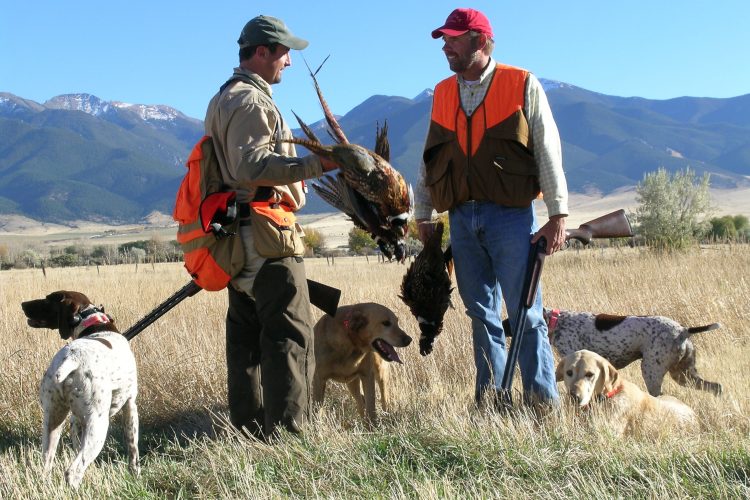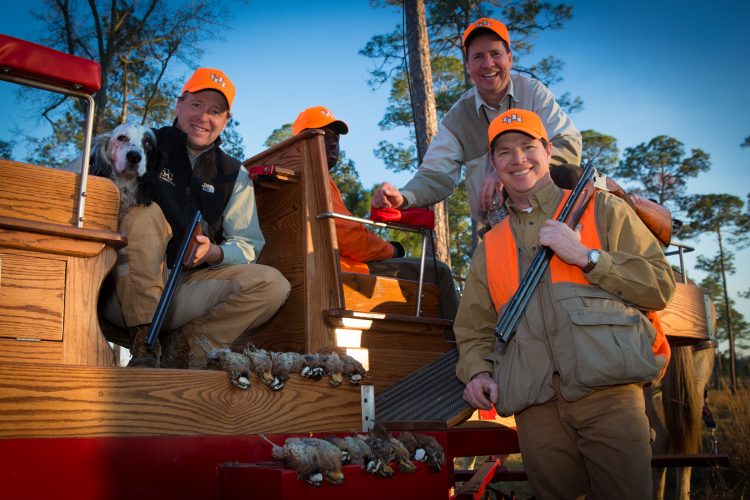 "When it was time to invest in a ranch for our family, we knew we needed to work with Hall and Hall. The expertise is unsurpassed."
In 1988, Joel Leadbetter became a partner at Hall and Hall where he has been instrumental in completing complicated, high-profile deals such as the recent sale of Texas' historic 512,000-acre Waggoner Ranch.
"The professionalism, preparation, and overall positive demeanor exhibited… were truly impressive… I have never before worked with a more dedicated, knowledgeable, and level-headed sales professional."
I had been looking for the right property for several years and Elliott Davenport's insight into the quail plantation market and his ability to think strategically was instrumental in helping me find our new place. Elliott was helpful on all technical aspects of contracting and due diligence. His post closing help with hiring and contractors made the process much easier as well.
//= asset_path('js/app.js'); ?>