Past Auction
Eaglewatch
This auction was on Sep 18 St. Germain, WI 200± Deeded Acres
Executive Summary
Previously utilized as a corporate retreat, Eaglewatch offers a rare opportunity to own a lake front, buildable lot on Big Saint Germain Lake and/or Lake Content. This property is truly unique in that it offers seclusion and tranquility on a smaller lake but shares a channel with Big Saint Germain Lake, which offers all the activities of a large lake including extensive watersports and trophy class fishing.

Auction Date:
Thursday, September 18th: 1 PM
St. Germain Community Center
545 State Highway 155, St. Germain, WI
Just the Facts
Access to 1,883 acres of water
Small lake privacy
Big lake adventure
10,000+ ft. lake frontage
Rare 2-lake frontage in Tract 20
Dockable lots & sandy frontage
Broker's Comments
The Eaglewatch community sits just outside the Northwoods community of St. Germain, WI. The property has been owned by WPS/Integrys since the 1950's, so this will be a truly once in a lifetime opportunity where this amount of lots, on a desirable lake, will be available at one time. Properties in the area stay in families for generations and as a result, your home in The Northwoods is and will become more and more difficult to come by. The Auction will have lots and homes available on Lake Content and Big St. Germain Lake including a lot that has rare 2-lake frontage. You will want to be at this Auction.
Location
The property is located on Lake Content and Big Saint Germain Lake just outside the charming Northwoods community of St. Germain, WI. The property is located about 45 minutes from the Rhinelander-Oneida County Airport and a surprisingly short trip from several larger cities.
Minocqua, WI – 17 Miles
Wausau, WI – 86 Miles
Green Bay, WI – 179 Miles
Eau Claire, WI – 183 Miles
Appleton, WI – 185 Miles
Madison, WI – 225 Miles
Milwaukee, WI – 271 miles
Chicago, IL – 359 Miles
History
The property has historically been used as a corporate retreat and is being offered to the public in its entirety for the first time in more than 5 decades.
Acreage (Deeded & Leased)
Eaglewatch is comprised of 200 acres ± offered in 23 lots and combinations.
LOT ACRES FRONTAGE LAKE
1 20.06 1,690' Lake Content
2 22.59 330' Lake Content
3 10.01 605' Lake Content
4 7.00 595' Lake Content
5 4.57 305' Lake Content
6 4.48 305' Lake Content
7 6.00 300' Lake Content
8 5.10 350' Lake Content
9 5.46 405' Lake Content
10 17.12 500' Lake Content
11 8.88 N/A N/A
12 23.90 890' Lake Content
13 7.25 960' Lake Content
14 5.77 335' Lake Content
15 2.15 450' Lake Content
16 3.52 785' Lake Content
17 2.27 500' Lake Content
18 2.11 265' Lake Content
19 6.41 215' Lake Content
20 1.60 150'; 210' Lake Content & Big Saint Germain Lake
21 2.07 175' Lake Content
22 7.95 N/A N/A
23 11.44 N/A N/A
Deeded Acres: 200±
Total Acres: 200±
Additional Information
Directions to Information Days:
From the intersection of Highways 70 and 155 in St. Germain, travel North on Highway 155 approximately 1 mile to Half Mile Road. Turn left/West on Half Mile Road and continue for ½ mile then turn left on Awassa Lane and follow until you arrive at Tract 16. Watch for signs.
Click here for Information Day Location Map
Come join us on information days for pontoon boat tours, property viewings, and to learn more about the property and our unique Buyer friendly auction process.
Improvements
The majority of the property is made up of vacant, buildable lots, Lots 14-16 include several rustic charming cottages and improvements that have to be seen to be truly enjoyed.
Tract 14
Tract 14 does have a storage shed and historic ice house on it however the majority of the tract is un-improved an therefore a blank canvas for your dream home.
Tract 15
Tract 15 has a 3 bedroom 2 bath cabin with a full basement that sits back away from the water. It also has a charming, rustic cottage, sitting lake side that has been historically known as the "quiet house". It also has a garage/shop that is perfect for any handyman.
Tract 16
There are two buildings on this Tract. The property has been historically used as a retreat, there is a large lodge and commercial Kitchen on this Tract. The lodge has 9 bedrooms and 4 bathrooms capable of hosting the largest family gatherings. The kitchen is a full commercial kitchen with a large dining room. The kitchen also has a 3 bedroom 1 bath living quarters upstairs. The boat house on the Tract has a large dock and cleaning station perfect for the boater and fisherman. Boathouses are a rare gem to find as current DNR regulations do not allow for new construction of boathouses however, this boathouse has been grandfathered in making Tract 16 a very rare find. 
Click Here to learn more about Pier/Dock construction guidelines.
Water Resources
Big Saint Germain Lake
Big Saint, as it is known locally, is truly a centerpiece for abundant recreation in The Northwoods. The size of the lake (1,617 acres) makes it special and allows for unlimited boating activities ranging from exciting jet-skiing and water-skiing to relaxing pontoon tours. The lake is also considered a top notch fishery and hosts many fishing tournaments. It offers a wide variety of species including Largemouth Bass, Smallmouth Bass, Walleye, and trophy caliber Pike and Musky.
This review from Lake-Link.com sums it up:
"The best musky lake in St. Germain! Five days five fish, 35, 40, 41, 44, and 45! Lost twice that many and 2 50+ inchers!"
Big Saint Germain Lake and all its amenities and activities are easily accessed from Lake Content through a boat channel that connects it to Lake Content.
Lake Content
Lake Content was first discovered in 1889 when travelers from Chicago headed north to find a spot that was complexly unpopulated where they could get away from it all. After canoeing up the Wisconsin River from Tomahawk, they followed a passage made by Indians and discovered the lake. Upon seeing the lake a member of the party remarked "here we shall be content" and the name stuck. The Lake offers a private peaceful setting with 239 acres yet is connected to Big Saint Germain Lake through a channel. This is your chance to own a secluded lot on a smaller lake with access to larger bodies of water.
Taxes
The 2013 net assessed value tax rate in St. Germain was $8.77. 
Recreational Considerations
For the Water Enthusiast…
Get in your canoe or pontoon boat and meander across the tranquil waters of Lake Content for a relaxing morning or afternoon, or if adventure is what you seek, with nearly 2,000 acres of water to access and thousands of acres in the surrounding area, there's plenty of room for the whole family to enjoy water sports from waterskiing to tubing.
For The Angler...
Well known for its fishing, Big Saint and Lake Content, along with thousands of acres of additional water nearby, offer Wisconsin's finest angling, from lunker-sized crappie to trophy Muskie. Stories of 50 inch musky are not un-common in the local bait shops. Some of the best fishing starts when the lakes freeze over. Ice fishing is very popular in the area and is a fun activity when fall comes to an end.
For the Outdoors Lover…
Home of the authentic Northwoods experience since the late 1800s, the Northwoods has been a prized destination for people from miles around. You'll find miles and miles of trails, including the newly paved St. Germain Bike & Hike Trail, which can be easily accessed from EagleWatch, for biking, hiking, bird watching and lakeside strolls. When summer ends, the area is a preferred destination for winter enthusiasts that flock here for the area's top-quality snowmobile and cross country ski trails.
For the Golfer…
St. Germain is within a short drive of 16 area golf courses including the St. Germain Golf Club, ranked as 4 ½ stars by Golf Digest, which is only a couple miles from EagleWatch.
With everything the Northwoods has to offer at your fingertips, EagleWatch is the perfect spot for your vacation home and with this amount of property in an exclusive location being offered at auction, this is truly a once in a lifetime opportunity.
Terms
Terms and Conditions:
The property will be offered in 23 Lots and Combinations.
A 10% down payment of the Purchase Price will be due as earnest money immediately after being declared the Buyer and upon signing the Sale Contract.
Closing will take place within 30 days after auction day, or as soon thereafter as applicable closing documents are completed. Possession will be given at closing.
A 10% Buyer's Fee will be added to Bid Price(s) to determine total Purchase Price.
Bidding is not conditional upon financing. Bidder(s) assume all responsibility for obtaining financing.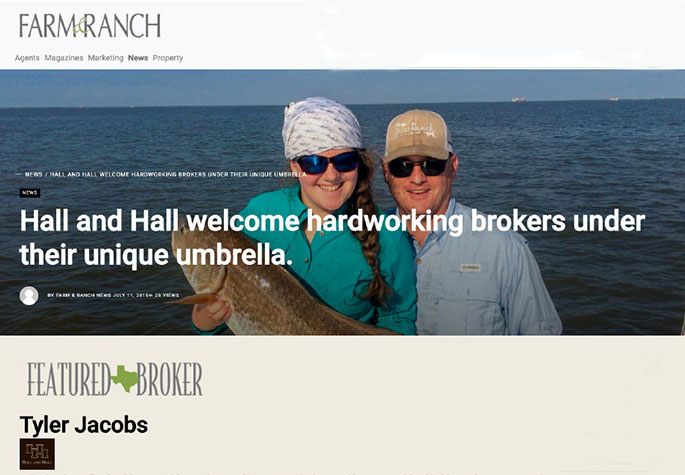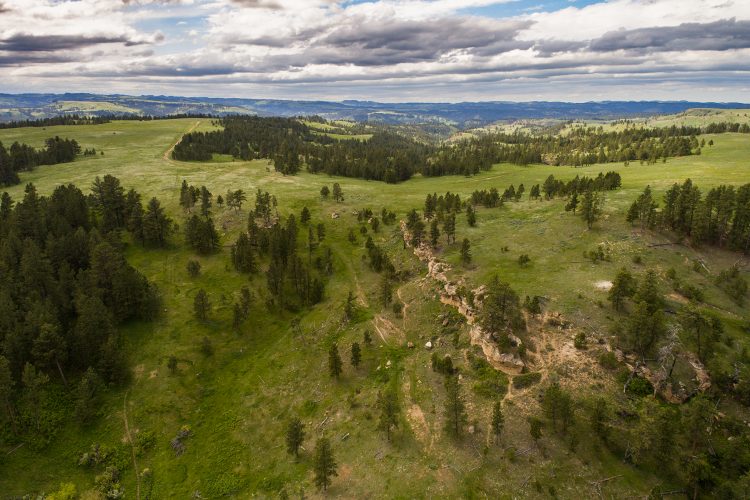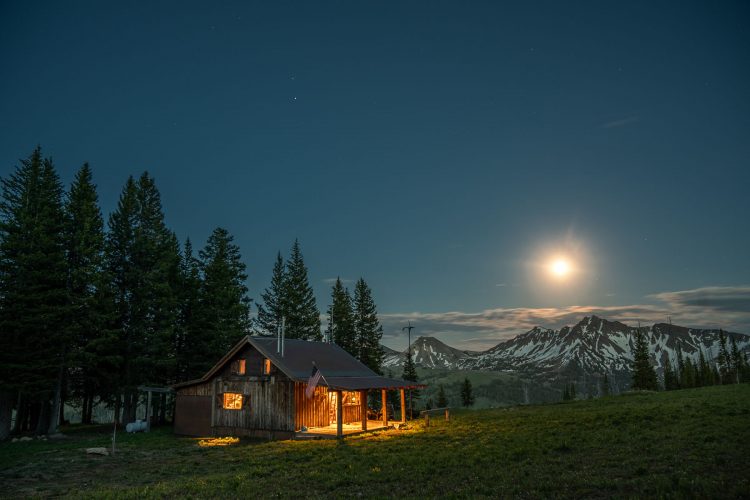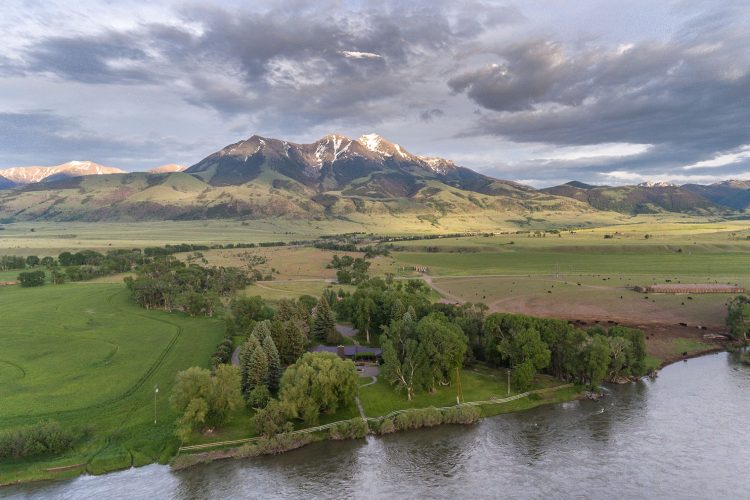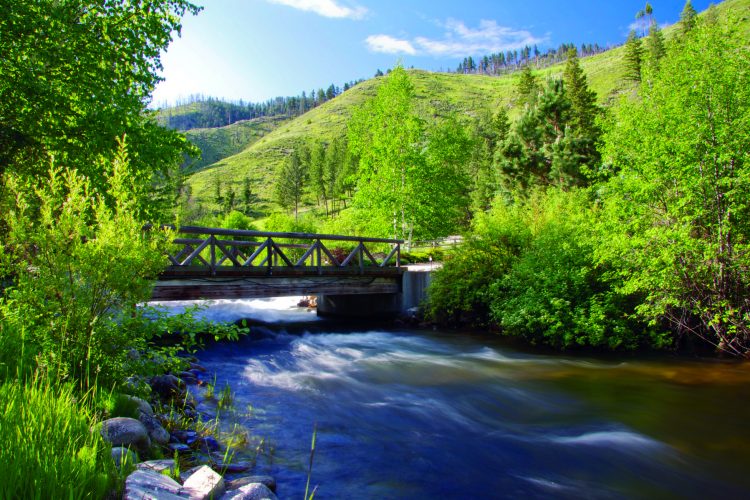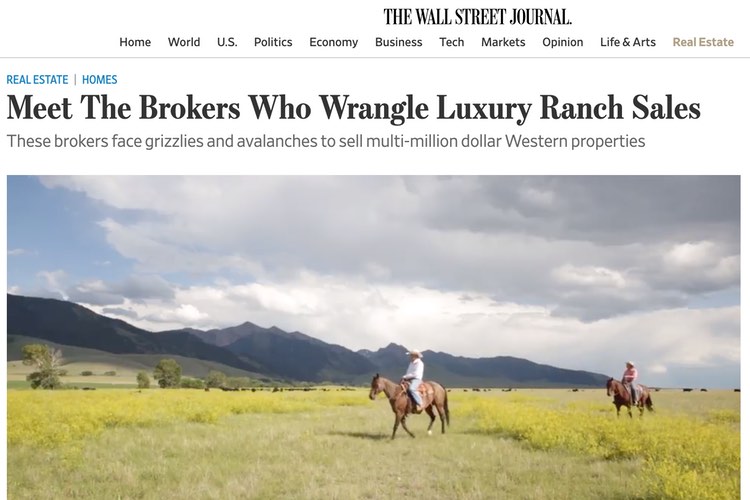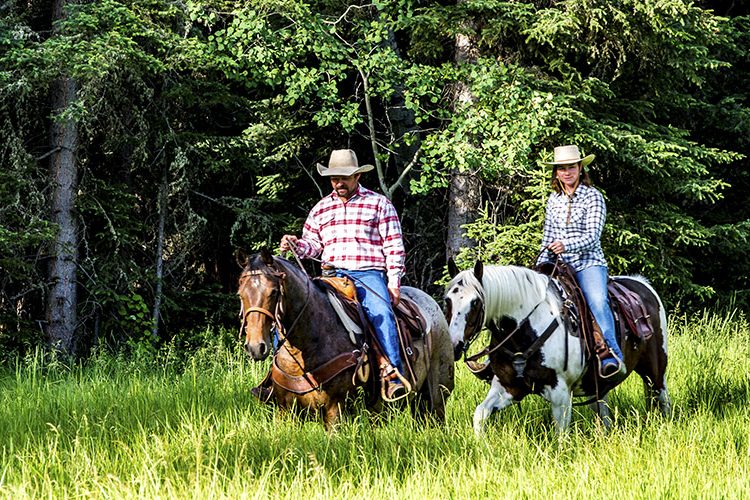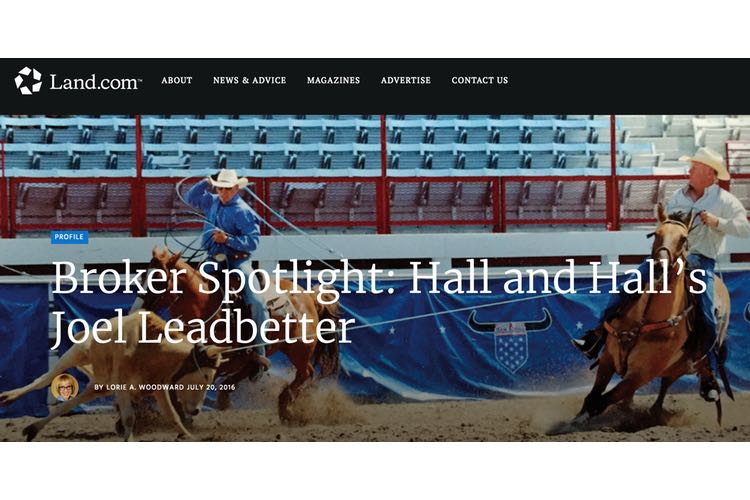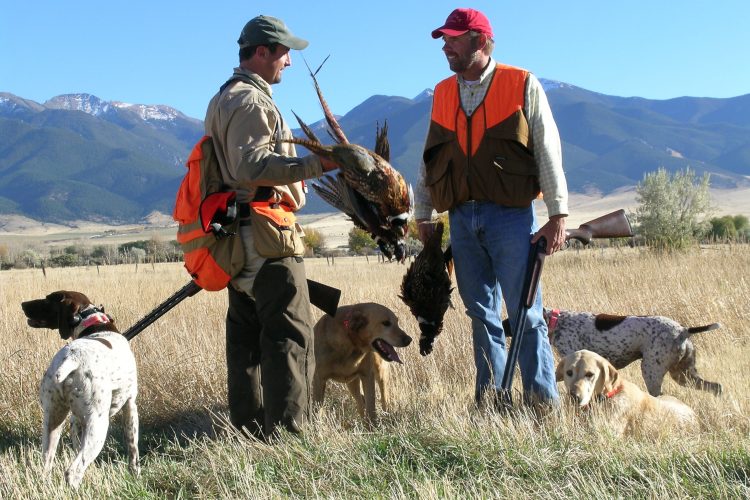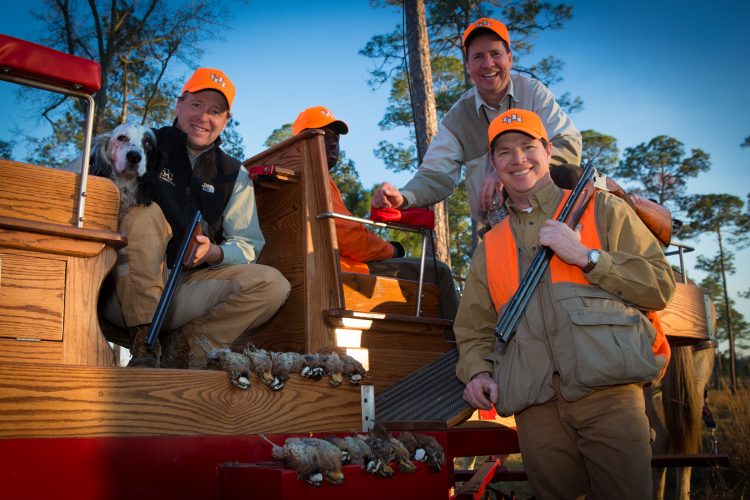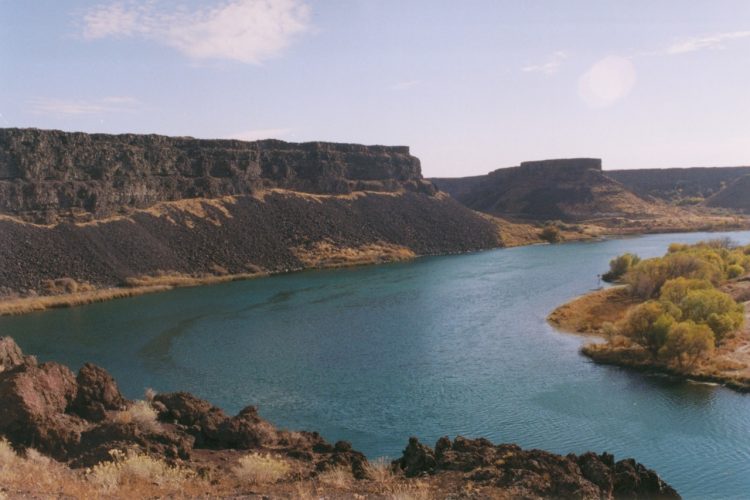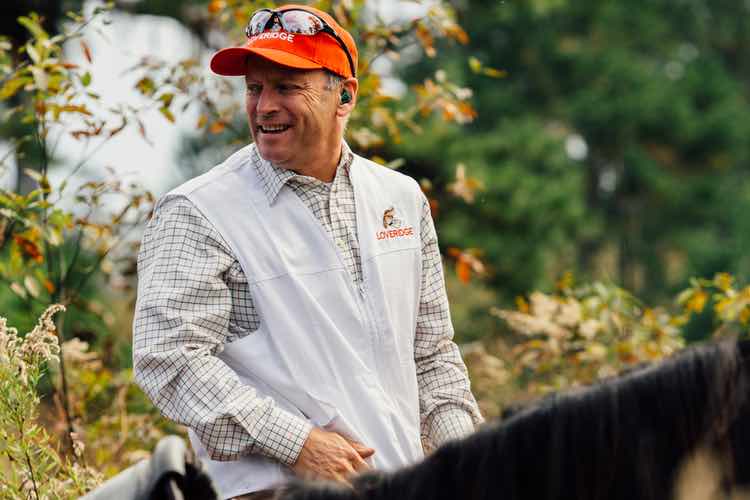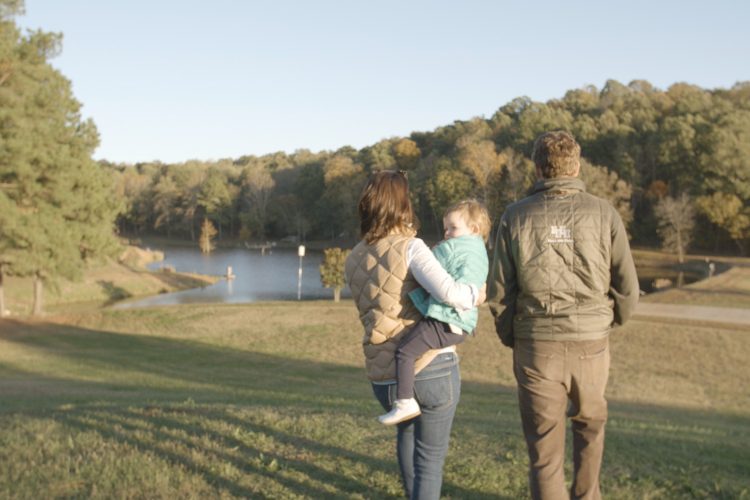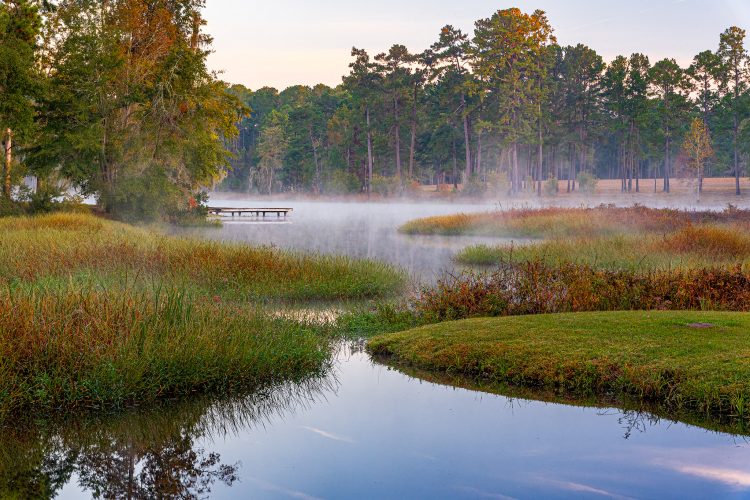 "Most brokers have a strong sense of independence, so brokerages work around that, but Hall and Hall is not about the one working alone—their strength and longevity is built on the group, on the family," explains Tyler Jacobs. "It's the basic fundamentals and traditional values that we've thrived on since the company was founded back in 1946."
Our Hall and Hall broker, Randy Shelton, kept us in the loop as though it were. Our sale hinged on that of larger surrounding parcels, and when an initial offer fell through, Randy went back to the drawing board and found a suitable buyer who shared our values. That meant a lot to us, as our property had been in the family for more than 100 years.
From the first time I walked through the door, I sensed Hall and Hall's highest goals were to understand who I was and build a relationship, to understand what made my property special, and to find the buyer. Their discipline and focus was apparent. Throughout the entire process, their approach towards reality was different from the experiences I have had previously. Genuine would be the word I would use to describe everyone at Hall and Hall.
I interviewed 4 agents and selected Hall and Hall because of the agency's reputation for expertise in high end ranch property and global marketing. I had the pleasure of working with Tim Murphy on the sale of a family property in the Paradise Valley, Montana. We believe he represented our family interests well and contributed to the integrity of the property by joining together buyer and seller and a shared love for this special place in our lives.
Bill McDavid was an outstanding and very patient partner in this sale. His expertise in the market and marketing of the property was excellent. I would use him again in a heartbeat to either buy or sell a ranch property.
"Guns, bear spray and handsaws: These aren't the tools of your average luxury real-estate agent. But ranch brokers like Mr. Murphy, a Bozeman-based partner at Hall & Hall, occupy a unique and increasingly challenging niche in the world of multimillion-dollar property."
"When it was time to invest in a ranch for our family, we knew we needed to work with Hall and Hall. The expertise is unsurpassed."
In 1988, Joel Leadbetter became a partner at Hall and Hall where he has been instrumental in completing complicated, high-profile deals such as the recent sale of Texas' historic 512,000-acre Waggoner Ranch.
"The professionalism, preparation, and overall positive demeanor exhibited… were truly impressive… I have never before worked with a more dedicated, knowledgeable, and level-headed sales professional."
I had been looking for the right property for several years and Elliott Davenport's insight into the quail plantation market and his ability to think strategically was instrumental in helping me find our new place. Elliott was helpful on all technical aspects of contracting and due diligence. His post closing help with hiring and contractors made the process much easier as well.
I have purchased 4 ranches through Hall and Hall over the past 20 years, and there is simply no other team in the world like them. They have navigated complexity, professionally attended to every detail, operated with fairness and integrity, and demonstrated an unwavering commitment to me– whether representing me or the person on the other side of the deal.
Having been in our family for 70 years, selling Loveridge was a big decision for our family and we needed the right person to walk us through this process. Elliott Davenport has exceeded our expectations and represented our family very well through this sale. His depth of knowledge for the Red Hills, his critical thinking, intimate understanding of the market, and honest approach has made this process very pleasant and rewarding for us. Simply, he gets it and that has served us very well.
Positioning a high-end Luxury Farm in the market to maximize Seller value requires a special set of skills along with a true understanding of the audience. Having a National presence and the knowledge of how to market into that audience is key to executing a successful transaction. Elliott Davenport of Hall & Hall and his team of seasoned professionals are uniquely qualified to deliver these results. They exceeded our expectations!  We could not be more thrilled with their performance.
"Having spent the last 18 months immersed in the process of (successfully) selling a large family sporting property, I can't imagine going through it without Elliott Davenport.  His incredible knowledge of the market, deep understanding of and appreciation for our land, thoughtful and resourceful guidance throughout the process, tenacious attention to detail, and his collaborative approach with our on-site land management staff was nothing short of invaluable.  He came to us highly recommended by fellow landowner friends, and now it is easy to see why.  I and my family would not hesitate to recommend him in a heartbeat to anyone."
//= asset_path('js/app-min.js'); ?>