A summer bucket list is the perfect way to plan activities for kids and adults alike. Today we're bringing you five awesome s'mores recipes for a fun Friday treat to share with friends and family. If you thought you already knew how to make a good s'more, just wait until you see these out-of-the-box combinations that we found. Try all of the combinations and let us know which one is your favorite!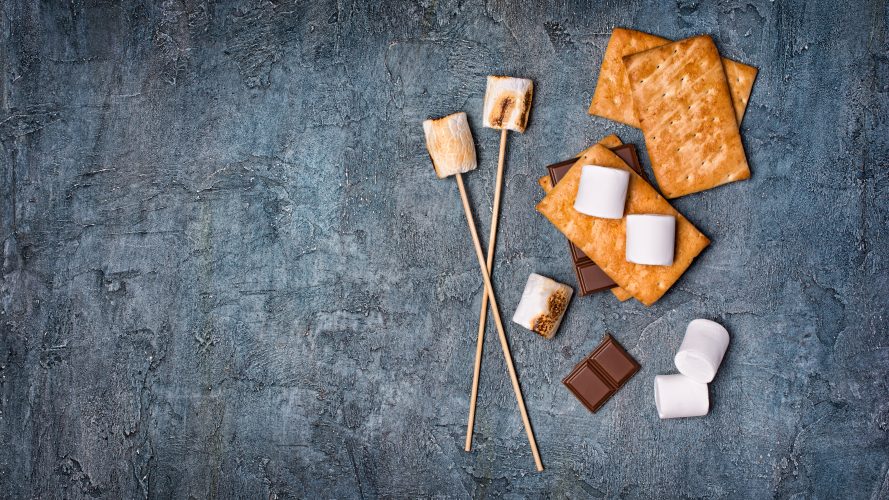 Candied Bacon S'mores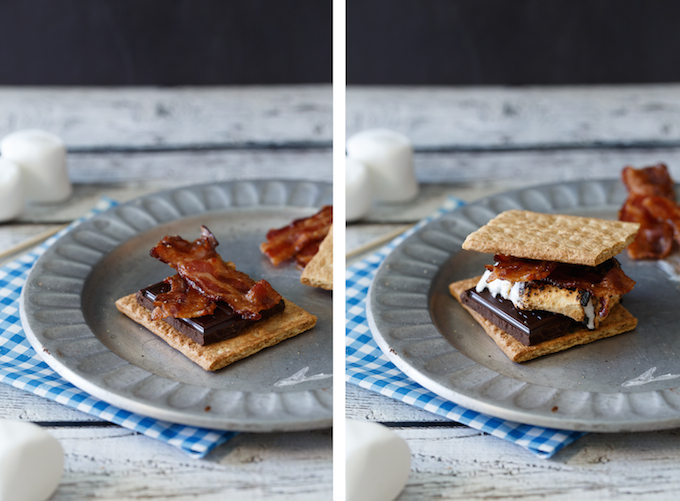 Yep, you heard that right. Candied. Bacon. S'mores. Do we need to say anything more? Graham cracker + dark chocolate + candied bacon = the salty and sweet s'mores combination you've been dreaming of.
Not sure how to make candied bacon? It's easy! Coat strips of bacon with brown sugar and place on an aluminum foil lined baking sheet and toss in a 400°F oven for around 20-25 minutes. Once the bacon is crispy, transfer to some paper towels to cool off and then assemble your s'more with the ingredients listed above.
Roasted Summer Berries S'mores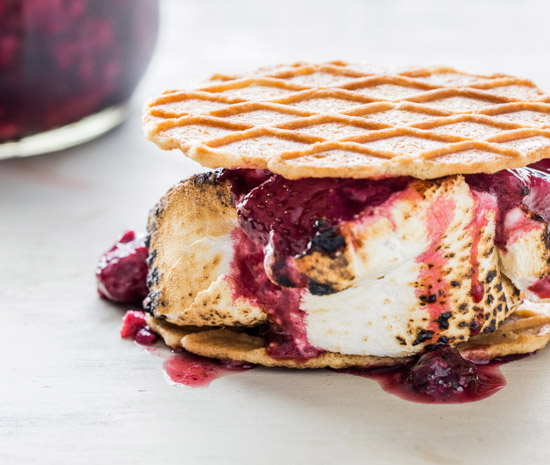 This combination is for all of those berry lovers out there. We're talking strawberries, blueberries, blackberries, raspberries…whatever your heart desires. Grab your summer berries of choice, and toss them in a mixing bowl with a little bit of sugar, vanilla, and cinnamon. Then spread onto a rimmed baking sheet and bake for 20-25 minutes in a 450 degree oven. The fruit should be soft and tender after roasting, and the mixture might naturally turn more into a jam or sauce.
To make the s'mores, roast your marshmallow and place onto a graham cracker or waffle cookie with a piece of chocolate, and then drizzle the roasted berry sauce on top. The perfect summer twist on a classic s'more.
Mexican Chocolate S'mores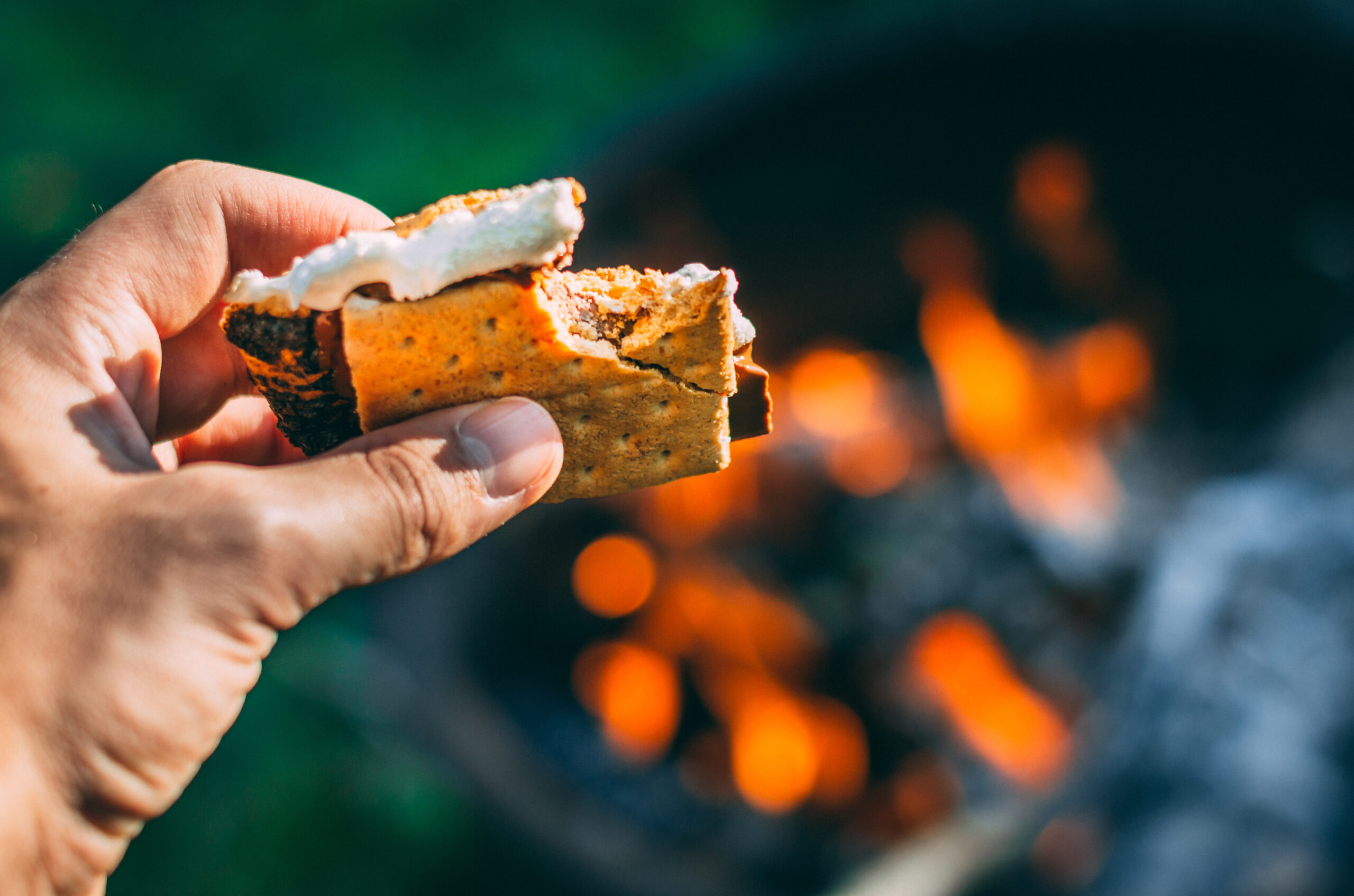 Fans of Mexican hot chocolate: this one is for you. The spicy sweet combination is a step up from the traditional salty and sweet pairing, and it won't leave you disappointed. This recipe is also one of the simplest ways to step up the traditional s'mores since the only extra ingredients are spices that you probably already have on hand.
Assemble your s'more materials as usual (try dark chocolate if you really want to amp up the flavor) and sprinkle some chili powder and cinnamon powder over the chocolate bar before adding the marshmallow and top piece of graham cracker.
Salted Caramel S'more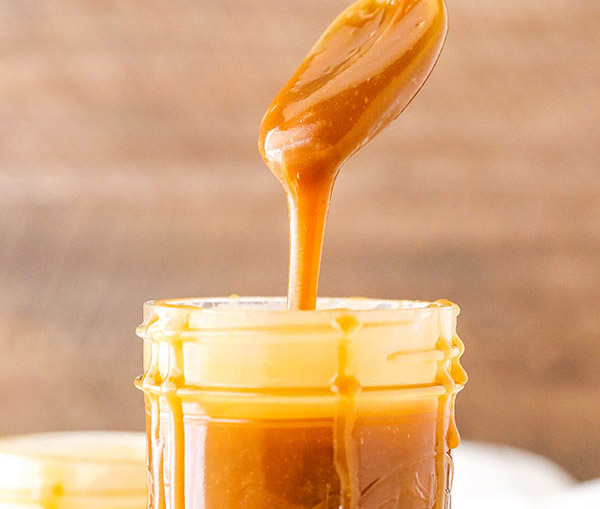 This combination is not one for the faint of heart. Rich, decadent salted caramel sauce is the star of the show here and perfectly complements the smooth milk chocolate and roasted marshmallow.
You can buy jars of salted caramel sauce at the grocery store (usually near the ice cream toppings) or you can make your own sauce by following this recipe.
Oreo Cookie S'more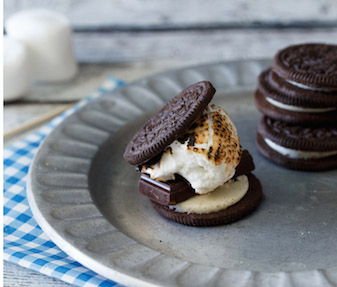 Oh yes. You read that right. The classic Oreo cookies you know and love are amped up in this pairing. Replace graham crackers with Oreo cookies and you've got a winning combination on your hands.
Still wanting more? Try adding a smear of peanut butter (yum!) to the Oreo cookie, or perhaps use the Hershey's Cookies and Cream candy bar instead of milk chocolate for even more cookies and cream goodness. We love how simple yet delicious this pairing is!