Landowners in the Western United States can benefit greatly from increased education and resources related to fire prevention and fire management. Studies show that private landowners are aware, they are concerned, and they are taking action. "Reducing fire risk on large acreages requires applying mechanized approaches, creating fuelbreaks, and using controlled or prescribed burning. These management techniques require a sophisticated set of skills and knowledge and considerable financial resources. It's definitely not easy, yet people are applying them." However, additional information and management can only benefit both private landowners and the public forestlands that surround them.
Landowner Programs and Resources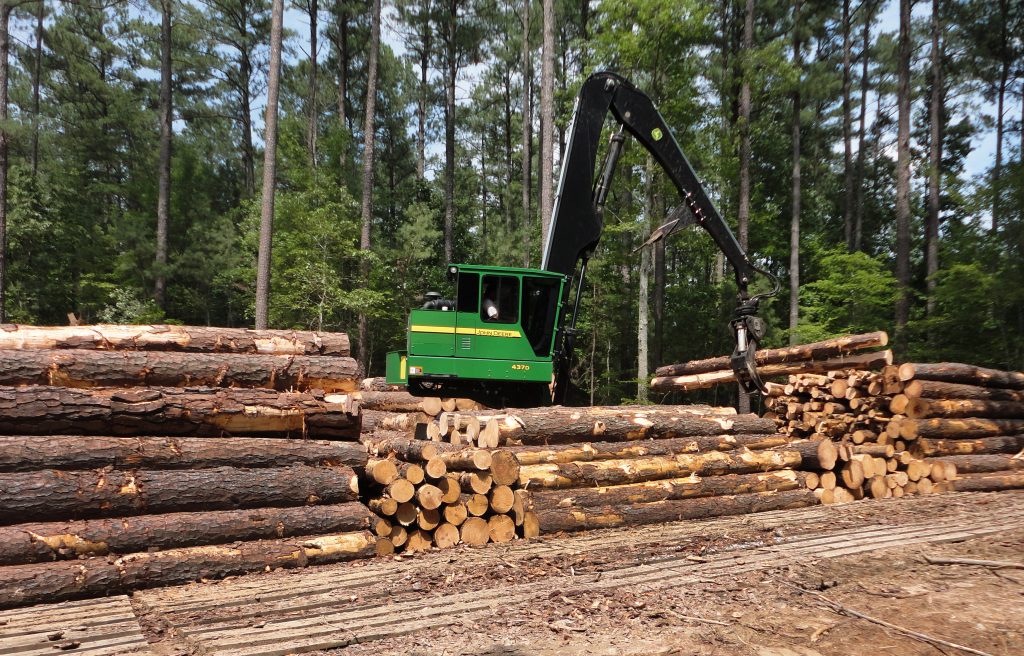 Forest Stewardship Program
The Forest Stewardship Program (FSP) provides assistance to owners of forest land where good stewardship, including agroforestry practices, will enhance and sustain multiple forest resources and contribute to healthy and resilient landscapes. The program also helps create jobs in rural communities by sustaining local markets for forest products and increasing demand for qualified private forestry consultants and state field foresters.
The Forest Stewardship Program focuses on three main areas:
Assisting landowners to actively manage their land and related resources
Keeping land in a productive and healthy condition for present and future owners
Increasing the economic benefits of land (timber harvesting, for example) while conserving the natural environment
There are currently more than 25 million acres being managed under Forest Stewardship Plans. Learn more about how the program works here or contact your State Coordinator to get in touch with a Forest Stewardship Program Manager.

Healthy Forests Initiative/Healthy Forests Restoration Act
Under the authority of the Wyden Amendment, managers of Federal lands may spend funds to conduct treatments on adjacent non-Federal lands to treat private lands where treatments are designed to improve the viability of, and otherwise benefit, fish, wildlife, and other biotic resources. Some USDA Forest Service appropriations are available for managers to assist their non-Federal neighbors with hazardous-fuel treatments if projects proposed on USDA Forest Service lands pose a threat to the neighbors. Federal resource managers may also spend National Fire Plan funds on non-Federal land projects under certain circumstances. Direction for the use of Federal funds is subject to annual change in appropriations law.
Federal financial assistance for hazardous-fuel-reduction projects on non-Federal lands may be available through cooperative assistance programs such as State Fire Assistance, a USDA Forest Service program administered through the State Foresters, and Community Assistance, a wildland-urban interface DOI BLM program.
Grants and agreements specialists will provide advice regarding the most appropriate authority and legal instrument for implementing such projects or transferring funds and will help ensure that all applicable requirements are met. In addition, resource managers must work closely with their agency NEPA, ESA, and National Historic Preservation Act coordinators to ensure that the appropriate procedures and consultation requirements of these acts are met, specifically those regarding the use of Federal funds on non-Federal lands.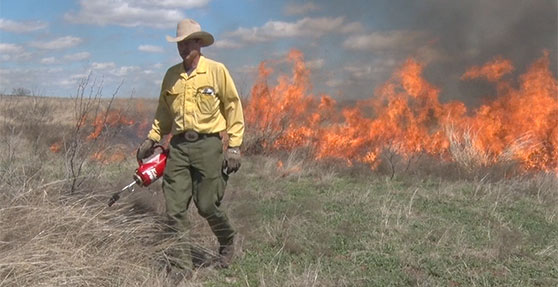 Texas A&M Forest Service Grants
Texas A&M Forest Service is accepting grant applications to offset the cost of prescribed burning on private lands for Central and East Texas landowners through September 30, 2021. $477,786 in grant funds are available for eligible landowners conducting prescribed burns on their property by certified and insured prescribed burn managers. Last year, the grant programs provided $376,162 to landowners for a total of 15,094 acres treated.
"Texas has seen above normal rainfall this year, resulting in greater herbaceous fuel loading in our fire environments," said Andy McCrady, Texas A&M Forest Service Program Coordinator. "With more fuels, it is important for land managers to look ahead at what areas have the heaviest undergrowth and consider planning prescribed fire operations in those locations at a time when weather conditions are moderate."
Prescribed fire is a land management practice with countless benefits including habitat restoration, soil nutrient restoration and importantly reducing wildfire risk by eliminating brush, weeds, dried vegetation and downed trees. Available grant funds are set aside for wildfire hazard mitigation and for some grants priority will be given to projects that protect the most homes and communities, while others will give priority to habitat and ecosystem restoration.
"Interested landowners can learn more by searching the interactive map on our webpage to locate their property and research their eligibility," said McCrady. "The application process is entirely online as well and allows landowners to work directly with the professional burn contractor of their choice to complete the application, burn plan and map requirements."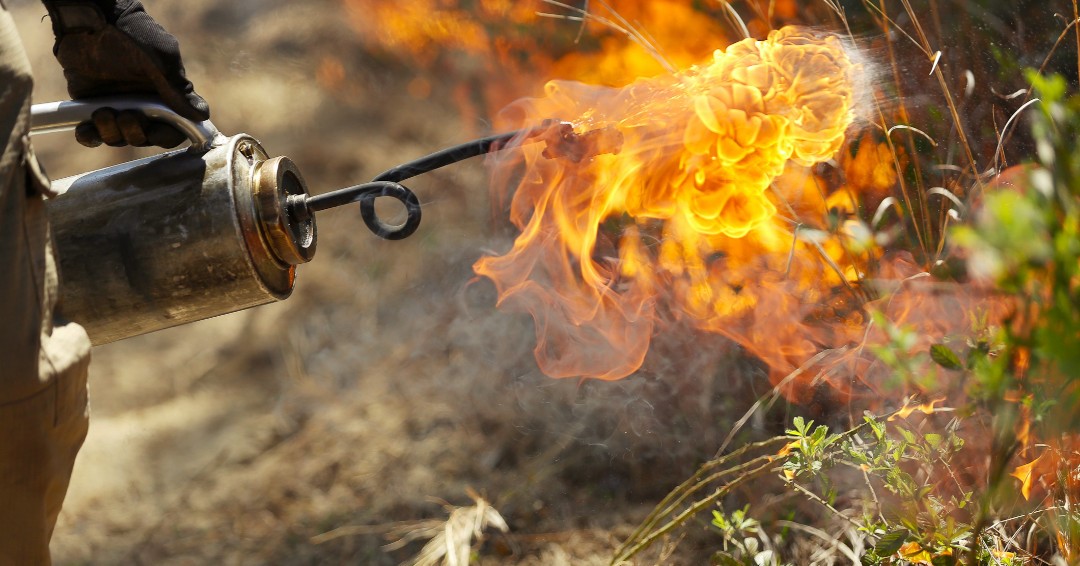 Prescribed Burn Associations
Prescribed Burn Associations (PBAs) are groups of landowners and other interested people who form partnerships to pool their knowledge, equipment, and other resources to conduct prescribed fires. It can be very difficult for private landowners to gain the hands-on training needed to safely and effectively use prescribed fire. PBAs can not only provide that training, but serve to build a community of engaged landowners who can connect with one another on other land management issues as well.
PBAs are most widespread in the Midwest. However the concept has become increasingly popular as interest has grown in expanding the use of prescribed fire on private lands. In the Southeast, PBAs now exist in states including North Carolina, Florida, and Mississippi.
Hall and Hall Management Division
Hall and Hall's Management Division works with landowners in all states and can help them create a custom management plan to best meet their needs, so that landowners can leave the work to us and enjoy their land investment. Management plans can also be tailored specifically to prevent and mitigate adverse affects from wildfires, or a more comprehensive plan that includes prescribed fire to enhance and maintain the natural balance of the land. Contact Hall and Hall's Management team today for more information about our services by emailing [email protected].