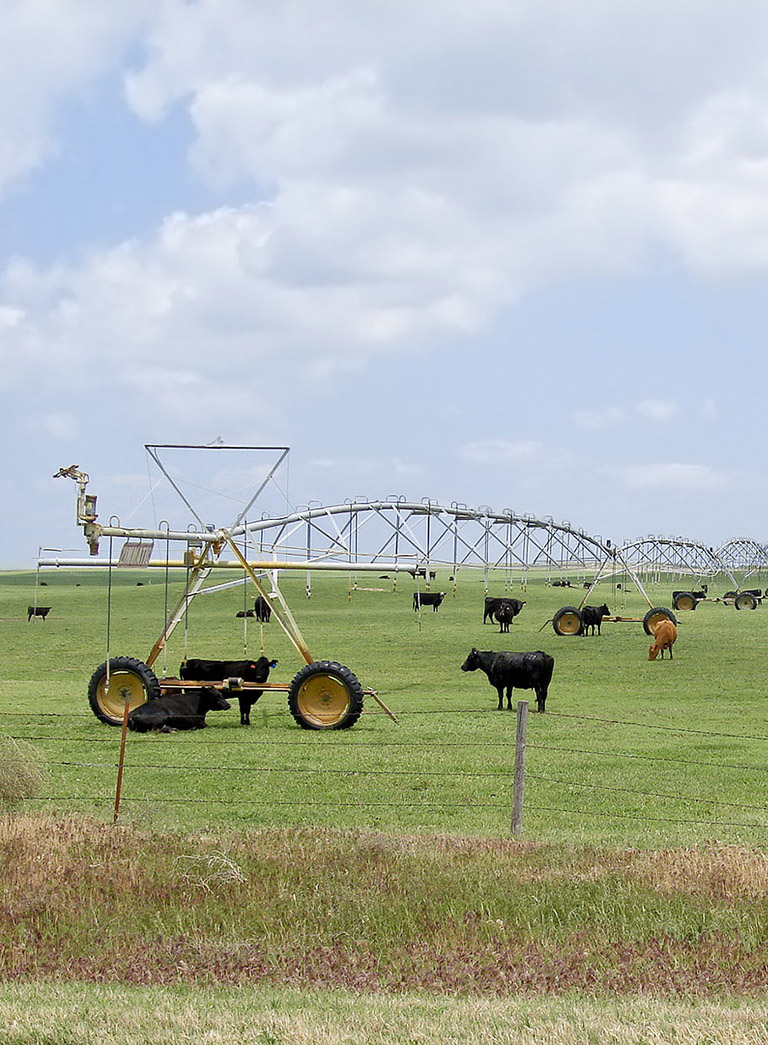 We Specialize in Kansas Farm Loans
Hall and Hall continues to offer competitive farm loan interest rates in addition to exceptional service to meet the needs of Kansas producers.  As a Kansas farm loan lender with several sources of capital we can provide you with the most competitive loan product in the marketplace today. These loan products include options with and without prepayment penalties, long term fixed interest rate options, and flexible loan terms to meet your needs. Being in this business since 1946, we understand farming can be unpredictable and you need a lender that understands that mother nature can take its toll.
The low long term fixed rate options can help alleviate some of the risk in your Kansas farming operation. Having this fixed cost annually is much easier to prepare for rather than the unknowns of the interest rate environment of today. Hall and Hall also offers a revolving line of credit allowing you the ability to utilize your Kansas farm real estate equity as liquidity in your operation.
No matter what type of farming operation you have, we understand your way of life and we look forward to the opportunity to finance you and your Kansas farm real estate. Contact one of our Kansas originators today to get this process started.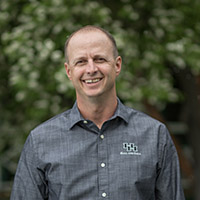 J.T. Holt
Managing Director, Loan Officer | Read Bio
Lubbock, TX
Contact J.T.
Call J.T. (806) 698-6882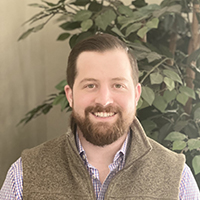 Alex Leamon
Loan Officer | Read Bio
Lubbock, TX
Contact Alex
Call Alex (940) 631-6029
Encompassing nearly the entire upper Laramie River Valley in northern Colorado, this landmark 37,881± total acre ranch combines a profitable agricultural operation with over 27 miles of live water, outstanding wildlife and picturesque scenery.
Pine Creek Ranch is comprised of 3,476± acres of predominately grassland pastures adjacent to the Red River. The diversity and agricultural production offer value to the cattle and outdoor enthusiast.
The ranch consists of 1,731± deeded acres four miles north of Stapleton, Nebraska. The property borders Highway 83 and features 184± acres pivot irrigated, living shelterbelt, wetlands, and native Sandhill range.
Lazy L Creek Ranch is a 1,489± acre ranch located 15 miles from Red Lodge, Montana. The ranch boasts creek frontage on Red Lodge Creek, renovated improvements, and dramatic mountain views.
18,154± acre (7,260± deeded) balanced working ranch rated at 300 AUs 25 miles SE of Wright. Full set of improvements including a comfortable home. Excellent hunting for elk, deer, antelope.
Spanning an enormous block of mountain land rising from a trout-filled river up to the national forest, this exceptional 11,900± acre sporting paradise is distinguished by its trophy hunting, outstanding fishing, and luxurious lakeside lodge.
1,232± acres on the Tennessee River in Decatur County, TN. Ideal hunting habitat. 415± acres of farmland generating $52,000± annually. 100± acre natural cypress lake. Two hours from Nashville.
Plummers Creek Ranch offers lush Bermuda pastures, big western views, and perfectly sized improvements for the cattlemen and weekenders alike. Several ponds, excellent fencing, and fertile soils.
Summer grazing for 250 pair and premium elk hunting near Townsend, Montana. Upper Greyson Creek is a 1,945± (1,305± deeded, 640± leased) acre, well-watered ranch with 1,729± square foot log home.
Cattle ranch and recreational property. Grassy hillsides, pastures, irrigated pivots, hay ground and treed creek and river bottoms. Five and a half miles of Cheyenne River and 13 miles of Rapid Creek.
Just over an hour's drive west of Albuquerque, NM, the Lobo Ranch spans over 70± square miles offering 46,485± deeded acres of stunningly beautiful landscape and is contiguous to the Marquez Wildlife Area.
The historic Duck Bar Ranch is comprised of 7,005± acres located in the Nebraska Sandhills and features over 6-miles of Gordon Creek. The ranch boasts a carrying capacity of 400 cows with supporting livestock.
Blessed with unequalled views, privacy, recreation, and wildlife within 10 miles of Pagosa Springs, this 9,600± acre holding borders national forest and includes a private lake, ponds, and miles of creeks.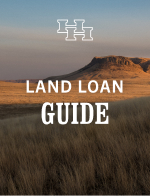 Download the Guide
Learn about innovative and ground breaking strategies from our experts.
Download Guide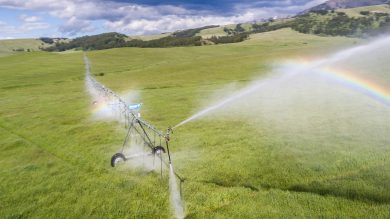 Loan Resources
At Hall and Hall, we make your financing needs our top priority. Whether you're looking for a ranch, farm, or recreational land loan, our competitive rates and equitable minimums ensure you lock in the best financial package available.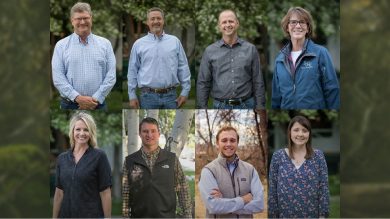 Meet our Team
The Hall and Hall team maintains an exceptional, diverse, and robust portfolio of experience. Covering each aspect of real estate lending with a keen understanding of regional markets, our team offers unparalleled proficiency to each lending situation.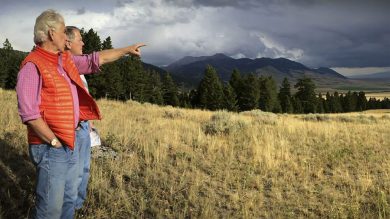 Contact Us
Whether you're a first-time buyer or looking to expand your operation, Hall and Hall will ensure your needs are met to the highest standard. Get in touch to discuss how we can help achieve your financing needs.
Explore a
Select Type
Farm Loan
Ranch Loan
Recreational Loan
in
Select Location
Arkansas
Colorado
Idaho
Kansas
Montana
New Mexico
Oklahoma
Oregon
South Dakota
Texas
Washington
Wyoming
Other