For Sale
River Bend Farm
$3,700,000
Ramsey, IL
1,148± Deeded Acres
Executive Summary
Located in the Kaskaskia River valley of south-central Illinois, an easy drive from multiple metropolitan areas, River Bend Farm is comprised of 1,148± acres that are dedicated to the management of waterfowl and other wildlife. The property can truly be classified as duck nirvana while also offering very high-quality trophy whitetail deer and upland bird populations.  Over the last 15 years, this land has been reconstructed from a grain farm to an intensely managed wildlife sanctuary featuring 816± acres enrolled in the Wetlands Reserve Program (WRP) including a 4.5 mile main levee that surrounds 462± acres, creating 7 separate waterfowl impoundments with water-control features.  The managed WRP lands have been transformed into optimal waterfowl habitat providing an array of ideal hunting settings. A significant bonus to the development of the waterfowl impoundments has been the fact that they provide excellent habitat for whitetail deer. The quality of the deer hunting on River Bend Farm is tremendous, with Boone & Crockett deer over 190 points having been harvested. There is a solid wild pheasant population on th e farm, a growing bobwhite quail population, excellent dove hunting and turkeys are seen regularly. The property boasts more than two miles of Kaskaskia River frontage, 205± acres of tillable farmland and a charming 2,000± square foot log cabin that holds a commanding view of the property and river valley. From this perch and throughout the day one can relax in the comfort of their cabin and watch ducks and geese work into the property by the thousands, or have binoculars in hand to scout for deer as they move through the management units. Located near Vandalia, River Bend Farm is one of the most productive and diverse recreational properties in Illinois.
Save Property
Download Brochure
Just the Facts
Distances to surrounding metropolitan cities includes 1.3 hours to St. Louis, 2.5 hours to Indianapolis, 3.5 hours to Chicago, 3.5 hours to Louisville, and 4.5 hours to Nashville
Major diversity of high-quality recreation hunting opportunities that include waterfowl, trophy deer, pheasant, dove and turkey
816± acres enrolled in the Wetlands Reserve Program (WRP) including a 4.5 mile main levee that surrounds 462± acres, creating 7 separate waterfowl impoundments with water-control features
2,000± square foot log cabin that holds a commanding view of the property and river valley plus other supporting structures
General Description
River Bend Farm is located off of County Road 1200, a secluded tar-and-gravel road that serves as the property's western boundary. The western 60± acres of the farm encompass rolling hills that are a rather different topography than the rest of the property. Upon entering the front gate, one passes a dove field and travels a quarter mile down a gravel driveway to reach the log cabin. The cabin is perfectly situated on a ridge overlooking the Kaskaskia River bottoms and the majority of the property. From here, one can watch ducks and geese work into the farm all day long. To the left of the cabin is a metal building where hunting gear and ATVs are stored. As one drops off the ridge from the cabin, the landscape flattens and is ideal for managing the extensive network of waterfowl impoundments, food plots and grain fields.

The incredibly well-built main levee spans 4.5 miles and encompasses 462± acres of WRP lands. Within this area are another 2 miles of well-maintained smaller levees that are used for controlling water and accessing hunting fields. The WRP land has been professionally designed to allow for easy pumping and gravity flow throughout the managed units. To the south of the main levee is another section of WRP land that is also very productive for waterfowl, deer and upland birds. Altogether, there are 9 water-control structures, and 14 gates and pipes for managing the numerous impoundments to optimal levels.

On the very eastern side of the property is a 60± acre agricultural field bordering the Kaskaskia River for 300± yards that is currently leased to a local farmer. This section has potential for being developed into more waterfowl habitat and is primarily used for deer hunting at present. The southern most section of the farm is 206± acres that includes 145± acres of tillable farmland, 60± acres of wooded river bottom land and 1.6 miles of Kaskaskia River frontage.
Broker's Comments
To have a waterfowl resource such as the one found on River Bend Farm makes for a sensational property. The combination of waterfowl, monster bucks, wild pheasant, turkeys and some quail places the property in a league of its own. The quantity, quality, and diversity of wildlife on this property are seldom found within the confines of a single tract of land. The hunting experiences are fantastic as the habitat and landscape allow for classic hunting scenes rarely found these days. River Bend Farm is a premier property representing the best of what Illinois and the central US have to offer.
Location
River Bend Farm is in south-central Illinois located off the beaten path on a tar-and-gravel county road in Fayette County. The property is 7 miles southeast of Ramsey and 14 miles northeast of Vandalia, IL. Vandalia has a general aviation airport with a 4,000 ft. runway, while the Effingham airport, which is 35 miles from the property, has a 5,100 ft. runway.  The closest commercial airport is in St. Louis, 75 miles west of the property.  Distances to metropolitan cities include:           
1.3 hours to St. Louis
2.5 hours to Indianapolis
3.5 hours to Chicago
3.5 hours to Louisville
4.5 hours to Nashville
Locale
Kaskaskia River: Most of River Bend Farm is located in the Kaskaskia River bottoms. This river is a tributary of the Mississippi River and is about 325 miles long. The second largest river system within Illinois, the Kaskaskia River drains a rural area of farms, as well as rolling hills along the river's bottoms. The watershed of the Kaskaskia encompasses approximately 5,746 square miles, which is approximately 10.2% of the state of Illinois. For these reasons, it is clear why the Kaskaskia River serves as a major travel corridor for waterfowl migrating through Illinois.

Carlyle Lake & Shelbyville Lake: The Kaskaskia River is impounded in two places that form both Lake Shelbyville and Carlyle Lake. As the crow flies, these two lakes are 50 miles apart and River Bend Farm sits between the two. Carlyle Lake is known as one of the top waterfowl hunting areas in the state and refuges a large concentration of migrating birds every winter. This continues to showcase why River Bend Farm's location makes it a world-class waterfowl hunting property. 
Climate
This part of Illinois lies in a transitional zone between the humid continental climate type and the humid subtropical climate type.  With neither large mountains nor large bodies of water to moderate its temperature, this area is subject to both cold Arctic air and hot, humid tropical air from the Gulf of Mexico. With 4 distinct seasons, the area experiences warm summers and temperate winters. Waterfowl often remain present from September through March barring an unusual extended cold snap. Spring is typically the wettest season, and fall is mild and sunny with lower humidity. Peak fall foliage occurs in mid-to-late October. Average annual precipitation is about 40 inches.
Aesthetic Considerations
For waterfowl hunters, the next best thing to being in the marsh is watching the birds work from a distance and strategizing on one's next hunt. The ridge/valley contour of the property provides the perfect vantage point to keep tabs on all of the honey holes while enjoying the warmth of a fire in the cabin. 
Acreage (Deeded & Leased)
1,148± deeded acres which break down as follows:
816± acres in WRP with a main levee that surrounds 462± of these acres
205± acres are rowcrop land
60± acres in the hills on the western side of the farm where the structures are located
70± acres of wooded river bottom land
Deeded Acres: 1,148±
Total Acres: 1,148±
Acreage Breakdown
Acres of Dry Crop: 205±
Acres AG Total: 205±
* All acreages are approximations.
Additional Information
The owner of the property is a life-long conservation leader who has worked with NRCS and wildlife professionals to develop a one-of-a-kind WRP management plan. Every element of the WRP area is designed to maximize habitat management to deliver optimal wildlife and wetland benefits. The 7 impoundments within the WRP area can deliver nearly 600 acres of shallow water habitat. This area is intermixed with food plots, natural grasses and trees. Each "cell" can be managed independently. The exceptional abundance of wildlife is not an accident. It is the result of wildlife professionals working to create and restore a property that is of exceptional quality. 
Improvements
Cabin – This 2,000± square foot log dwelling overlooks the property from a wonderful vantage point on a ridge above the Kaskaskia River bottoms. The cabin includes three bedrooms, three baths, and two sleeping lofts. The main room is an open area that consists of a kitchen, dining area, and a living area with a fireplace. On the back of the house is an enclosed porch perfect for watching waterfowl work into the property. The original garage has been converted into a "mud room," which of course is a space that every hunting camp needs! The cabin was built in 2000 and is privately located at the end of a quarter-mile gravel driveway.

Garage / Shop – Built in 2010, this 2,400± square foot metal building serves as the perfect equipment shed. It is home to an assortment of hunting gear, ATVs, decoys, blinds and tools. It is situated just a few steps from the cabin.

Pole Barn – Located near the southwestern corner of the property, this pole barn houses the farm's land management equipment.
Taxes
Annual property taxes for River Bend Farm are approximately $12,400.
Wildlife Resources
River Bend Farm is a property rich with wildlife and has been developed to ensure quality hunting experiences as well as exceptional wildlife viewing. The seasons are long with dove hunting starting on September 1st, followed by the traditional early teal season in mid-September where managed moist soil units attract blue wing teal. This is followed by the opening of deer season, then a waterfowl season that runs from mid-October thru March. Ducks are present in abundance from the season's opening and are followed by a spring snow goose population that can be astounding.

Waterfowl – Over the years, a great deal of time, energy, and resources have been poured into River Bend Farm to create one of the most productive waterfowl properties in Illinois. Everything about this farm screams waterfowl, and they show up by the droves. The property harbors a truly staggering number of birds every year. The habitat is such that it attracts all species of puddle ducks. While mallards are the dominant duck species, teal, pintail, wigeon and wood ducks are also abundant. It is all about habitat, and River Bend delivers on this in a big way. Moist soil, flooded corn, softwood trees, and recently planted bottomland hardwood forest units have all been developed and are being managed to provide optimal habitat for ducks, deer and upland birds. The farm has also been developed with the hunter in mind. A strategic network of levees and berms has been constructed to allow for easy access to key hunting spots. The hunting scenarios are diverse, and the property offers a plethora of locations from which to hunt. One could easily not repeat the same setup over the course of a season.

Whitetail Deer – It is understood that Illinois grows big deer and lots of them. Fayette County typically has the highest harvest rates for any county in Zone 5. These river bottoms, rich agricultural lands and rolling hills provide the ideal habitat preferred by deer. River Bend Farm then takes it to the next level. The WRP habitat created primarily for the waterfowl has proven to be incredibly inviting to big whitetails. This expanse of cover and food provides the security that deer seek. Bucks over 190 B&C have been harvested on River Bend Farm. In addition, the southern portion of the property that borders the Kaskaskia River for 1.6 miles has tremendous potential for trophy deer management.

Pheasant and Quail – The cover along the miles of levees and berms creates the ideal habitat for pheasant and quail. Pheasant numbers now reach levels that few other properties in Illinois can surpass.  Wild bird populations provide quality hunting and the season can also be extended through an Illinois Shooting Preserve License. It is common to hear roosters crowing and bobwhites whistling throughout the day.

Other Wildlife – There is excellent dove hunting on the farm, and turkeys are regularly seen on the property.

The quantity, quality, and diversity of wildlife on River Bend Farm make it a true legacy hunting property.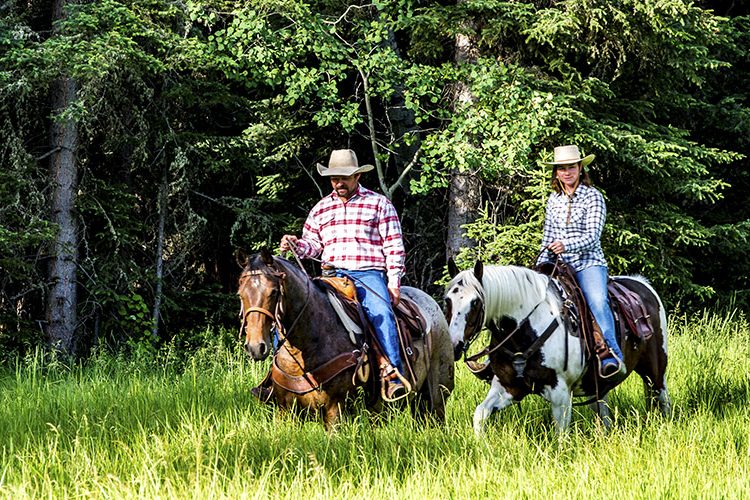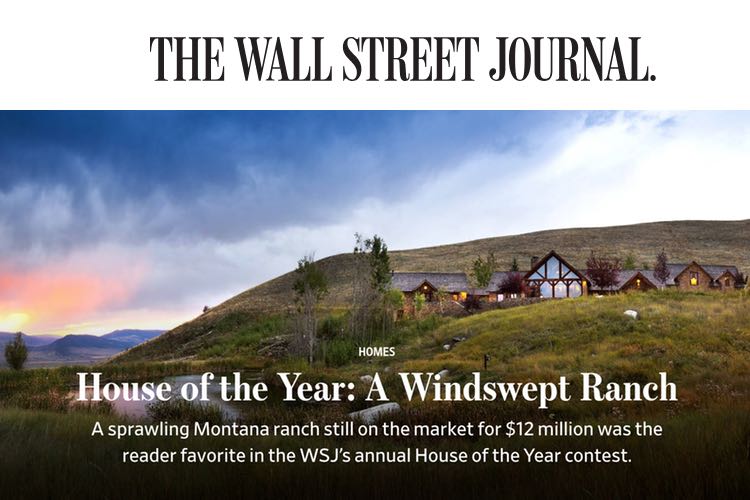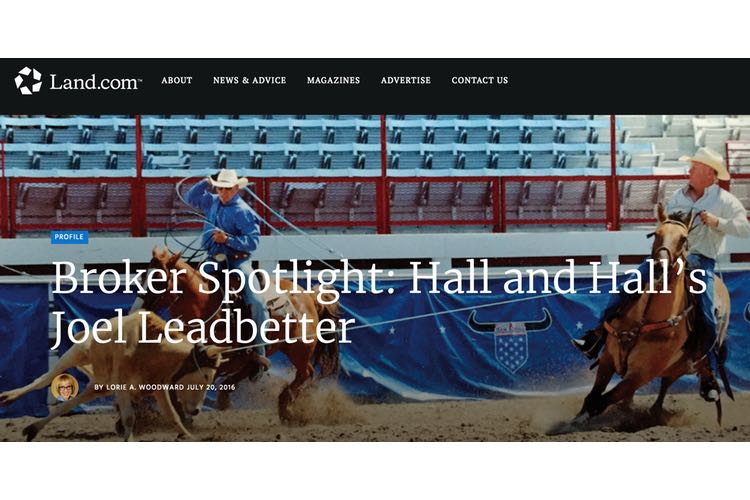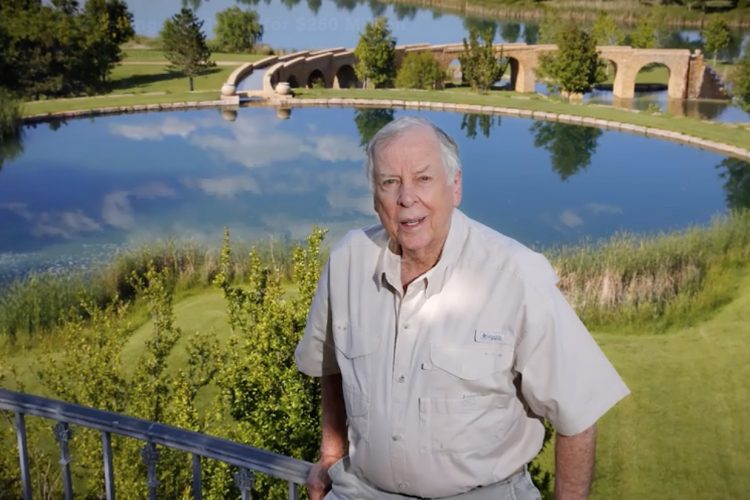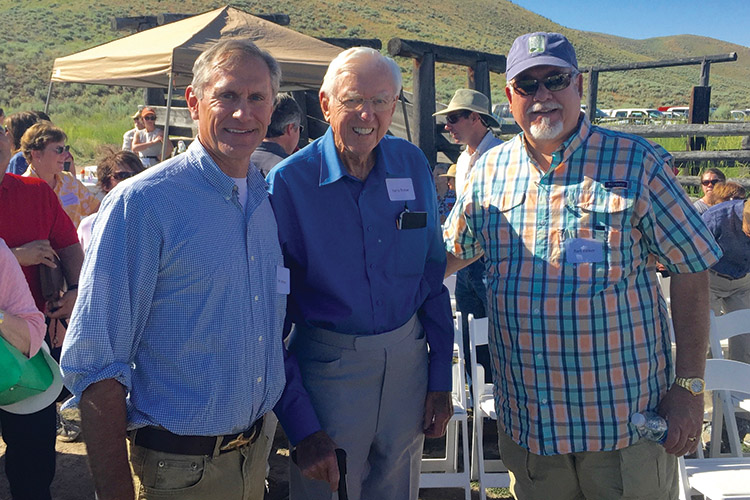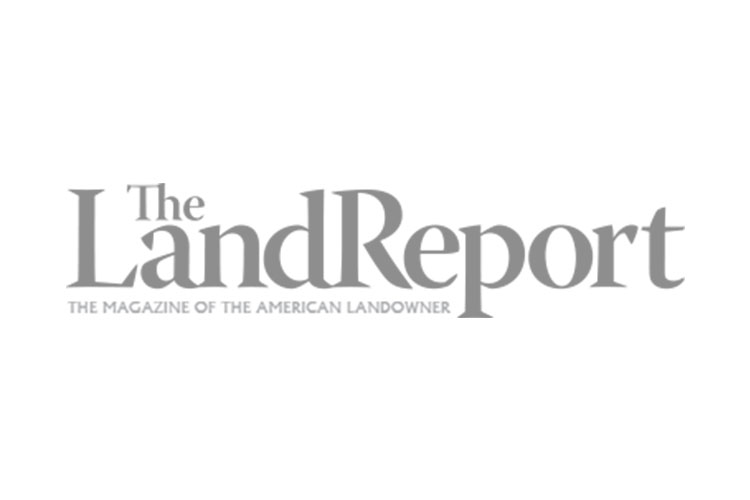 "When it was time to invest in a ranch for our family, we knew we needed to work with Hall and Hall. The expertise is unsurpassed."
In 1988, Joel Leadbetter became a partner at Hall and Hall where he has been instrumental in completing complicated, high-profile deals such as the recent sale of Texas' historic 512,000-acre Waggoner Ranch.
"The professionalism, preparation, and overall positive demeanor exhibited… were truly impressive… I have never before worked with a more dedicated, knowledgeable, and level-headed sales professional."
America's Best Brokerages