Past Auction
Yaggy Plantation
This auction was on Oct 5 Hutchinson, KS 1,260± Deeded Acres
Executive Summary
The Yaggy Plantation is a total of 1,260+/- acres being offered for the first time in over 130 years.

The best of both worlds ...

This extraordinary property can be defined as both an exceptional Kansas farm ground offering and a world-class hunting destination.

The Yaggy Plantation offers a combination of highly-coveted attributes, minutes from Hutchinson, KS.

High-quality irrigated/dryland acreage
Premier sanctuary home to trophy wildlife
Ability and approvals for 5 irrigation circles
Over a mile of Arkansas River frontage
Historic homestead with two period residences
The Property will be offered in 5 Tracts & Combinations

Call Hall and Hall Auctions today to request a brochure!

1-800-829-8747
Just the Facts
130 Years & 5 Generations of Yaggy Family History
Over a Mile of Frontage along the Arkansas River
819+ Acres of Prime Farmland Along the Arkansas River
Permits Approved for 2 Additional Center Pivots
Trophy Whitetail, Quail, Pheasant & Turkey 
3 Miles from Downtown Hutchinson, KS
Excellent Crop Yield Hisotry
General Description
The Yaggy Plantation
This unique land offering is just amazing, and will be auctioned to the public on October 5, 2016.
The phrase "unique land offering" is probably the most over-used description in the real estate world, yet the 1,260± acre Yaggy Plantation defines exactly that.  This property represents one of very few opportunities in a generation to acquire a such a highly coveted package of benefits. Consider the following:
Farmland:
High-quality irrigated and dryland farm ground that can accommodate five contiguous irrigation pivots
Plentiful underground water, this entire property enjoys a shallow water table with excellent recharge and little to no flood history
Prolific crop production history (primarily corn, soybeans, milo and wheat)
Over a mile of Arkansas River frontage that defines the basin
Hunting Ground
Property is home to a premier Kansas wildlife sanctuary with diverse components that combine to create an extraordinary recreation and hunting venue.
• Private, contiguous, uninterrupted offering is already host to large, healthy self-contained wildlife populations
Easily accessible – close proximity to Wichita and Hutchinson (population 50,000) airports
Thick forests of hardwood and softwood trees provide ideal cover, both along the river and within the property interior
Over a mile of forested Arkansas River frontage provides ample water and cover
Crops provide a constant food source
Open migration routes connect forest shelter, food sources and river
No public access through the property and low-impact neighbors in all directions.
Property has been leased to K&K Outfitters for the past ten years, who have carefully and deliberately cultivated trophy wildlife populations. (K&K is owned and operated by the president of the Kansas Outfitters Association, visit www.duckandbuck.com for additional information)
Historic Homes
Two historic, museum-quality homes surrounded by expansive lawns and groves of mature trees can provide full-time or part-time living arrangements
These elements, along with the prominent heritage of the Yaggy Plantation, combine to create a historical context that is simply impossible to re-create or to find elsewhere
This is a tract of land located just three miles west of the city of Hutchinson (population 50,000). It is all contiguous, without any publics road through the property. This offering is essentially two miles wide and one mile deep -- that's almost two full sections of nearly level but diverse land that captures all of the elements of a land empire, defined by the most generous and accessible groundwater in the Midwest. The crowning touch is that well over a mile of the south boundary lies along the north bank of the Arkansas River, the sixth longest river in the U.S.
Keep in mind that all of this land is contiguous, and yet is not impacted by public access anywhere through the property. It borders one our nation's top rivers in excess of a mile. Groves of huge trees stand next to large spans of native grasses that in turn butt up against cropland. This truly is the premier wildlife sanctuary in the Midwest with whitetail deer, large flocks of wild turkey, ring-necked pheasants and the bobwhite quail.
Just three miles from Hutchinson and only fifty-five miles from the Wichita airport, this is one of the most "unique land offerings" to come along in many decades. In fact, the Yaggy Plantation has been in the same family for over 130 years. Your opportunity to make this your land legacy is coming up on October 5th.
Location
Address: 4603 Nickerson Blvd., Hutchinson, KS 67502
Directions: Leaving Hutchinson, head northwest on Nickerson Blvd. Nickerson Blvd. will merge with Wilson Rd at a "Y" intersection. Proceed north after the "Y" for 700 feet and turn left back onto Nickerson Blvd. The property entrance is another half-mile on left.
Locale
Founded in 1871, two years before the arrival of the Santa Fe Railway, Hutchinson was named the seat for Reno County's government. Now with a population of 42,000, "Hutch" serves as permanent home to both the annual Kansas State Fair and the National Junior College Athletic Association Basketball Tournament.
Well known for its vast salt mines, "Salt City" proudly hosts both Prairie Dunes Golf Club (currently ranked #25 in the U.S.) and the Cosmosphere (a planetarium & space museum affiliated with the Smithsonian).
History
In 1884, Levi Walter Yaggy traveled west from his home in Chicago to hunt geese in the newly settled part of Kansas. While traversing the land, which now forms the Yaggy Plantation, Levi beheld the subtle beauty of the surrounding flora and fauna. He watched as workers dug a very shallow well on the ranch. Astonished to see them reach water within only a few feet, he accurately suspected that the land held immense potential. Enchanted by the land's natural splendor, the unique riverside setting and prospect of abundant fertility, Levi immediately purchased the entire ranch and planted it in catalpa and apple trees. The new Yaggy Plantation quickly became a mode of success which would be followed by many other in the region.
Catalpa Trees: In 1884, much of the land had suffered from over-grazing. With new interest in fencing off farmland and extending railway lines, timber was in strong demand. With the wide open spaces and scarcity of trees that define the Great Plains, who would supply the railroad ties and fence posts? Levi seized the opportunity and became the first to develop a reliable and renewable source of timber. 
Fruit Trees: Utilizing the same expertize needed to cultivate the catalpa, Levi planted fruit trees (apples, pears, & peaches) to provide fruit for the farmers and ranchers that were settling across the region. Serving as a prototype for countless others in the region, Yaggy Plantation earned a reputation for innovation and success and quickly become one of the most profitable and productive farms of its kind. 
Today, the Yaggy Plantation has evolved into a more traditional farm but it's history can still be enjoyed under the cover of the thousands of still-standing catalpa trees and the simple enjoyment of the fruit that abounds the property.
Homes: A quarter-mile down the tree-lined drive are two substantial homes surrounded by generous lawns set within a small stand of mature shade trees. With their inviting front & back porches, these white-clapboarded homes retain all the charm & character expected of houses of this vintage. The North House (c. 1892) was faithfully refurbished in 2005. The South House (c. 1905) has an additional ground-floor master bedroom suite.
Acreage (Deeded & Leased)
Total 1,260+/- Acres
Tract 1: 16+/- Acres with Improvements
Tract 2: 358+/- Acres with 2 Center Pivots
Tract 3: 317+/- Acres with Permits for 2 Center Pivots
Tract 4: 144+/- Acres with 1 Center Pivot
Tract 5: 425+/- Acres of Dryland & River Frontage
Deeded Acres: 1,260±
Total Acres: 1,260±
Improvements
Tract 1:
The North House (c.1892), Refurbished 5 Bedrooms
The South House (c. 1905), 5 Bedrooms
Tract 2:
2 Center Pivots
Tract 3:
Permits for 2 Center Pivots
Tract 4:
1 Center Pivot
Wildlife Resources
Over the past 10 years, an agreement with a top-notch professional hunting operator/outfitter has provided an additional revenue stream and memorable hunting trips for their clientele. The Yaggy Plantation is covered in trophy whitetail deer, quail, pheasant, and turkey.
Terms
Summary of Terms and Conditions:
A 10% earnest money deposit of the total contract price will be due immediately from all successful bidders.
The property is being sold "AS IS, WHERE IS" and without any contingencies including financing.
The closing will be set 30 days from the auction date or as soon thereafter as closing documents are available.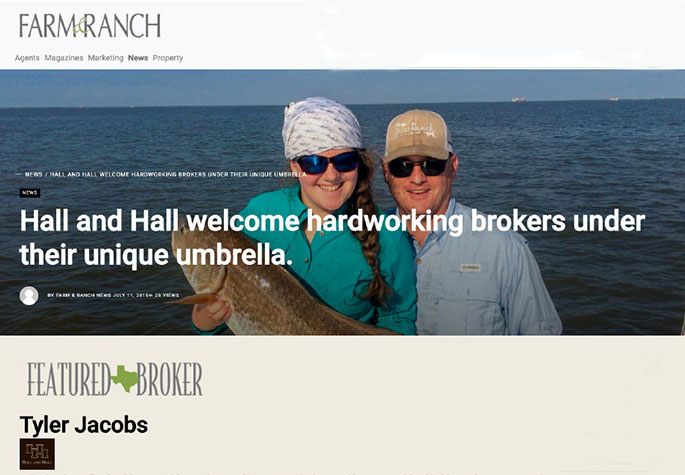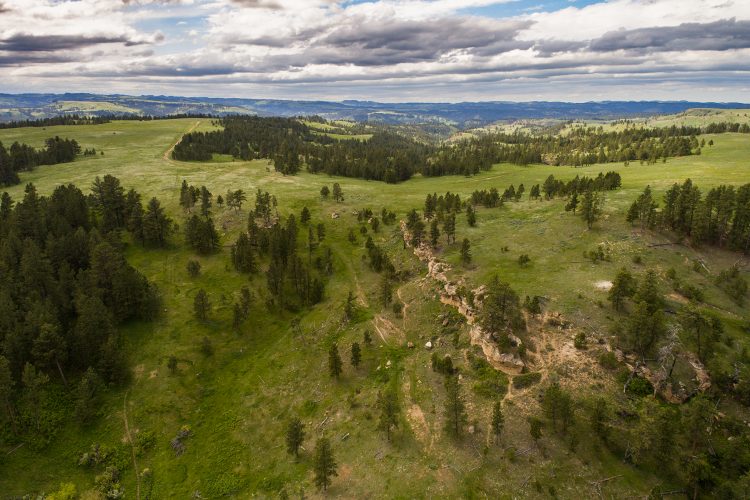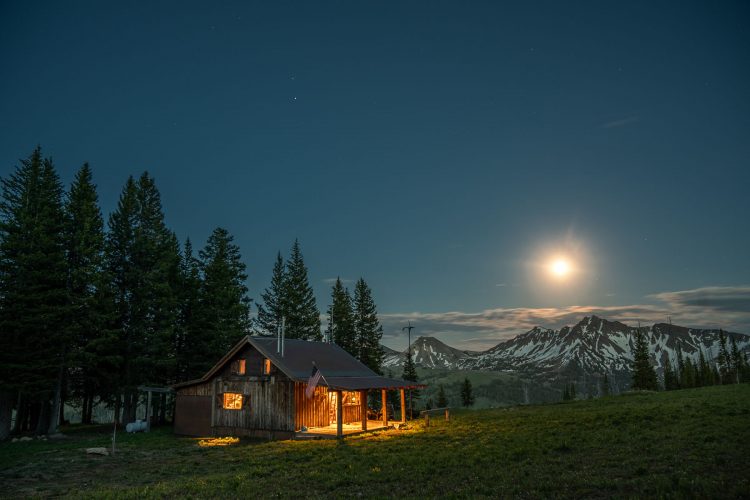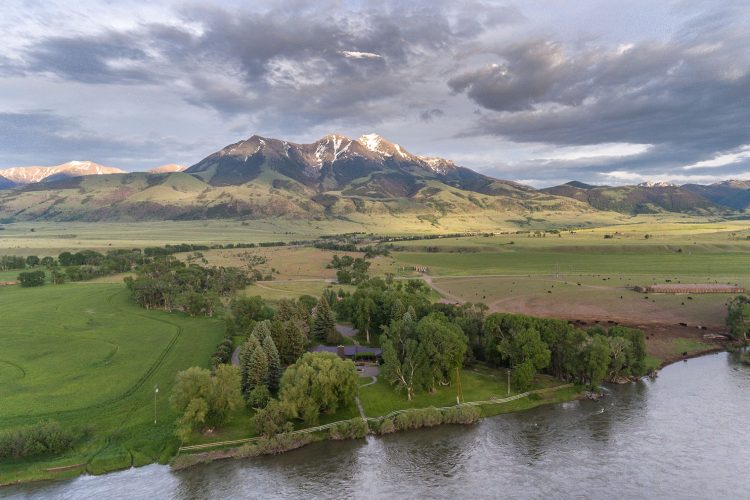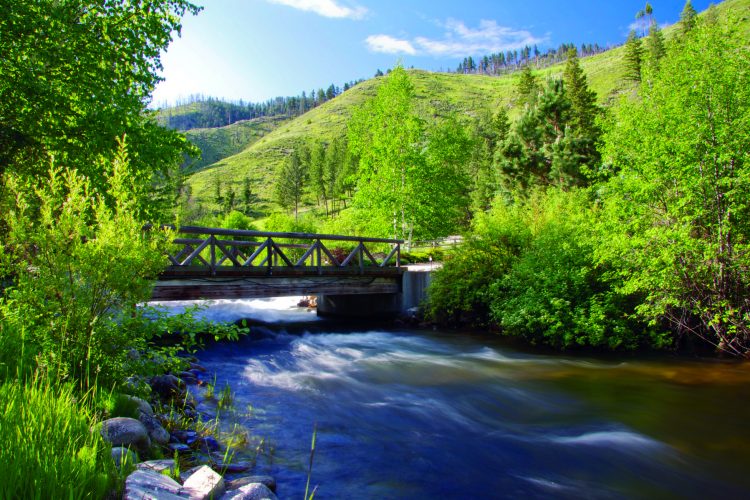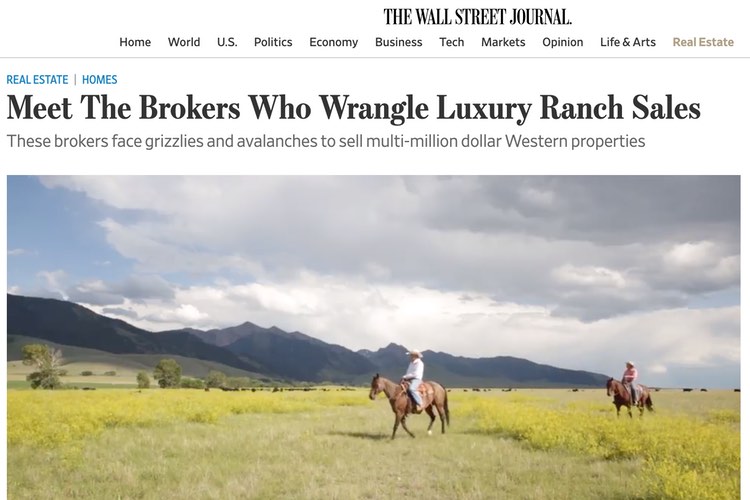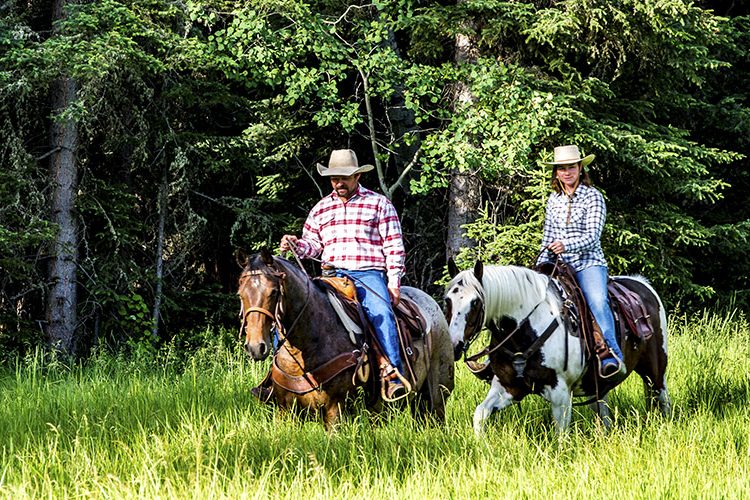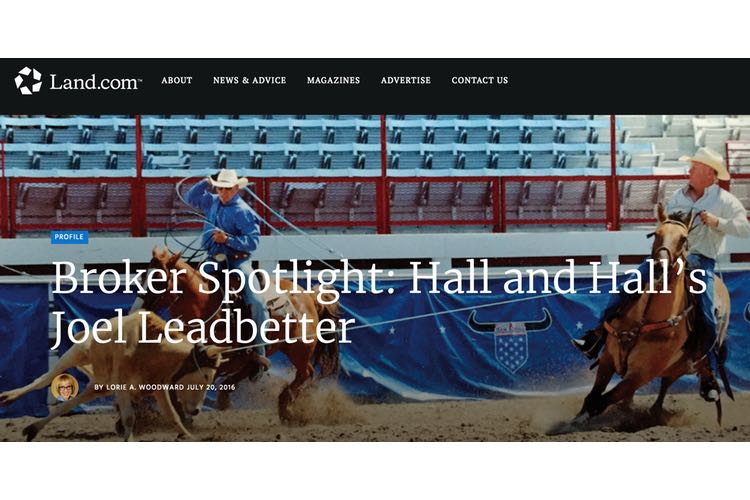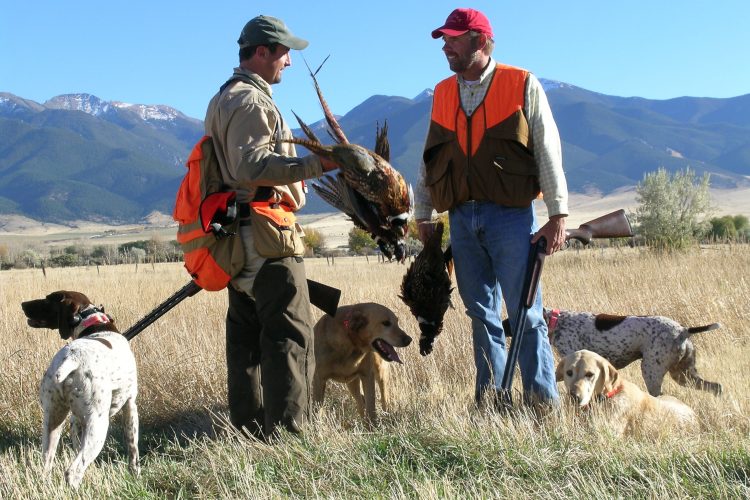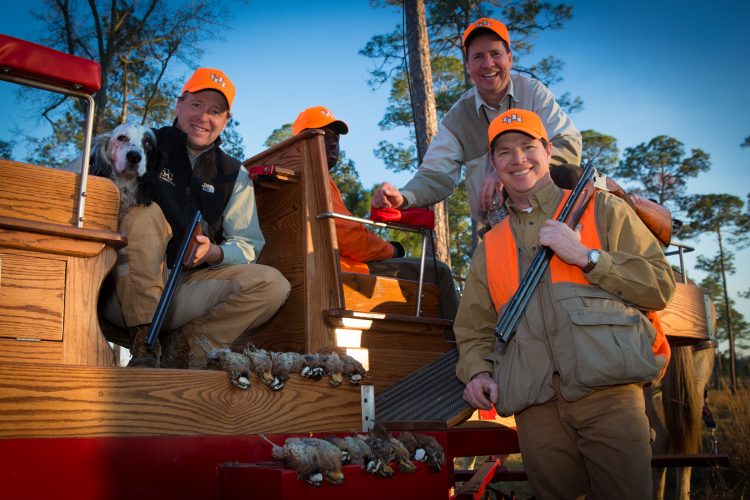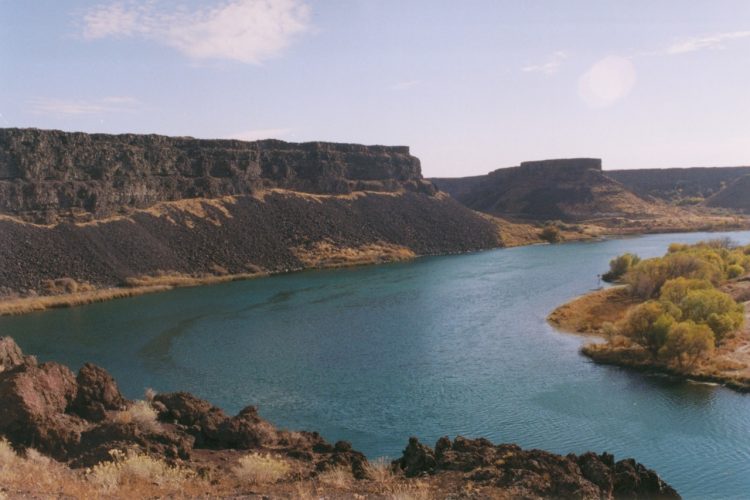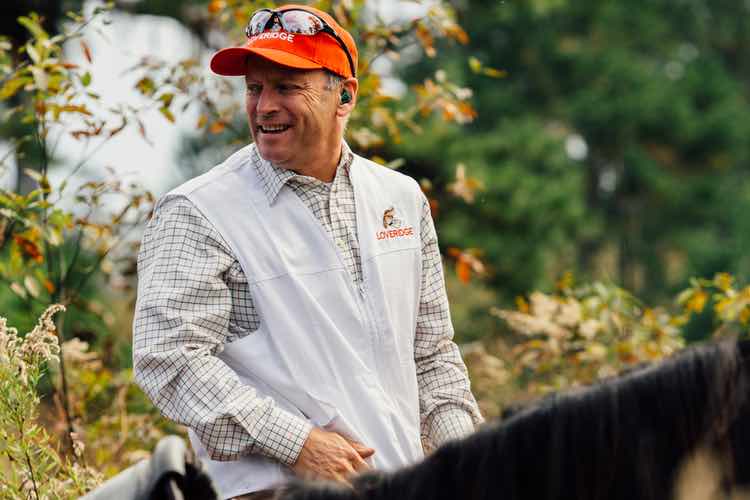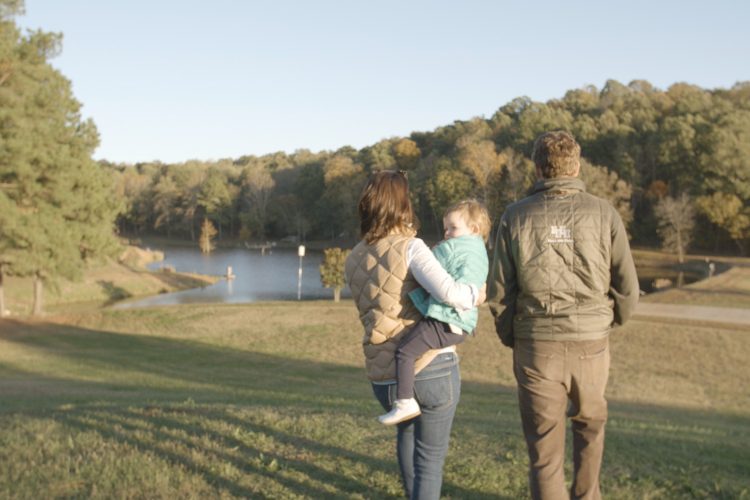 "Most brokers have a strong sense of independence, so brokerages work around that, but Hall and Hall is not about the one working alone—their strength and longevity is built on the group, on the family," explains Tyler Jacobs. "It's the basic fundamentals and traditional values that we've thrived on since the company was founded back in 1946."
Our Hall and Hall broker, Randy Shelton, kept us in the loop as though it were. Our sale hinged on that of larger surrounding parcels, and when an initial offer fell through, Randy went back to the drawing board and found a suitable buyer who shared our values. That meant a lot to us, as our property had been in the family for more than 100 years.
From the first time I walked through the door, I sensed Hall and Hall's highest goals were to understand who I was and build a relationship, to understand what made my property special, and to find the buyer. Their discipline and focus was apparent. Throughout the entire process, their approach towards reality was different from the experiences I have had previously. Genuine would be the word I would use to describe everyone at Hall and Hall.
I interviewed 4 agents and selected Hall and Hall because of the agency's reputation for expertise in high end ranch property and global marketing. I had the pleasure of working with Tim Murphy on the sale of a family property in the Paradise Valley, Montana. We believe he represented our family interests well and contributed to the integrity of the property by joining together buyer and seller and a shared love for this special place in our lives.
Bill McDavid was an outstanding and very patient partner in this sale. His expertise in the market and marketing of the property was excellent. I would use him again in a heartbeat to either buy or sell a ranch property.
"Guns, bear spray and handsaws: These aren't the tools of your average luxury real-estate agent. But ranch brokers like Mr. Murphy, a Bozeman-based partner at Hall & Hall, occupy a unique and increasingly challenging niche in the world of multimillion-dollar property."
"When it was time to invest in a ranch for our family, we knew we needed to work with Hall and Hall. The expertise is unsurpassed."
In 1988, Joel Leadbetter became a partner at Hall and Hall where he has been instrumental in completing complicated, high-profile deals such as the recent sale of Texas' historic 512,000-acre Waggoner Ranch.
"The professionalism, preparation, and overall positive demeanor exhibited… were truly impressive… I have never before worked with a more dedicated, knowledgeable, and level-headed sales professional."
I had been looking for the right property for several years and Elliott Davenport's insight into the quail plantation market and his ability to think strategically was instrumental in helping me find our new place. Elliott was helpful on all technical aspects of contracting and due diligence. His post closing help with hiring and contractors made the process much easier as well.
I have purchased 4 ranches through Hall and Hall over the past 20 years, and there is simply no other team in the world like them. They have navigated complexity, professionally attended to every detail, operated with fairness and integrity, and demonstrated an unwavering commitment to me– whether representing me or the person on the other side of the deal.
Having been in our family for 70 years, selling Loveridge was a big decision for our family and we needed the right person to walk us through this process. Elliott Davenport has exceeded our expectations and represented our family very well through this sale. His depth of knowledge for the Red Hills, his critical thinking, intimate understanding of the market, and honest approach has made this process very pleasant and rewarding for us. Simply, he gets it and that has served us very well.
Positioning a high-end Luxury Farm in the market to maximize Seller value requires a special set of skills along with a true understanding of the audience. Having a National presence and the knowledge of how to market into that audience is key to executing a successful transaction. Elliott Davenport of Hall & Hall and his team of seasoned professionals are uniquely qualified to deliver these results. They exceeded our expectations!  We could not be more thrilled with their performance.
//= asset_path('js/app-min.js'); ?>