Sold
Bucktail Farm
$10,300,000
Ogallala, NE
4,599± Deeded Acres
Executive Summary
Bucktail Farm is a unique opportunity to own a large irrigated farm located in Arthur and McPherson counties northeast of Ogallala or southeast of Arthur, Nebraska.
 
Bucktail Farm is a 21 center pivot irrigated farm supported by the world's second largest aquifer, the Ogallala Aquifer, which is a highly valued natural resource underlying parts of eight states – and nearly all in Nebraska.
 
Crop production on the Bucktail Farm provides strong returns to the investor with corn, soybean, and alfalfa production among the best in the area.
 
Twenty-one center pivot irrigated systems water the irrigated crops. Outstanding grain storage facilities round out the operation.
Just the Facts
14 miles east of Arthur on US Highway 92, then 7 miles south on a county maintained road

Approximately 29 miles north of Paxton on a county maintained gravel road

4,599± total acres

2,744± pivot irrigated acres

1,555± fenced pasture acres

19 Zimmatic pivots and 2 Valley pivots

Each pivot has a well with most producing over 2,000 gpm

Supported by the Ogallala Aquifer

Corn, soybean, and alfalfa production

4 nearly new grain bins, 200,000-bushel storage

60-ton scale with house/office

7 miles of an underground water line

20 rubber stock tanks

Adjacent easement for swine unit

Seller to leaseback on terms to be negotiated.
General Description
The farm consists of 4,599± acres that include approximately 2,744 pivot irrigated acres. There are about 1,855 acres of grass, of which 200 acres more or less are in pivot corners. There are over seven miles of underground water line that irrigates around 1,555 acres of fenced pasture with 20 rubber stock tanks. Irrigated pastures are split into three for livestock. Buildings and roads occupy around 100 acres. Total acreage is per tax assessment.
All pivots are electric and diesel motors drive all pumps. The pivots include two newer Valley pivots and nineteen Zimmatic pivots, six of which are nearly new. Each pivot has a well with most producing over 2,000 gallons per minute. Caterpillar and Isuzu diesel motors with generators are power sources for the wells. A complete summary of each well permit, well production, center pivot make, and field size under each pivot is available.
Click HERE for Irrigation chart.
Corn is typically grown on the farm, but soybean and alfalfa are also common crops. Corn yields average around 200 bushels per acre. 
The farm is under an easement with a swine confinement unit located adjacent to the property. Under this easement and certain terms and conditions, the swine confinement operation agrees to pump and spread the contents of its deep waste lagoons through underground pipe on eight specific center pivots. The term of this agreement began in 2002 and lasts for 40 years.
Broker's Comments
Bucktail Farm is an extraordinary offering located in a reputation area for crop production. It is rare to find an operation of this size. The farm offers a significant opportunity for the active farmer looking for a farm large enough to maintain a family operation.
Bucktail Farm also represents an opportunity for a large investor to buy high-quality agricultural land in one of America's great farming areas. This is a place to park a significant amount of capital and enjoy the stability and certainty that land is always real wealth.

 
The owner of Bucktail Farm reserves the right to lease the farm back from the new owner for a period of three to five years with lease terms to be negotiated.
Location
The Bucktail Farm is located in Arthur and McPherson Counties, northeast of Ogallala and north of Paxton, Nebraska. From Arthur, the farm is approximately 14 miles east on US Highway 92 and 6 miles south on a gravel road. From Paxton, the farm is approximately 29 miles north on a county maintained gravel road. Paxton is located on I-80 approximately 38 miles west of North Platte.
Locale
Bucktail Farm is located in the renowned sandhills ranching country and is fortunate to have abundant underground water resources, as well as a consistent climate favoring some of the best grassland in the US and outstanding crop production.
Climate
Bucktail Farm has a growing season of over 130 days and an average annual precipitation of 18-20 inches. Most precipitation falls as rain during the warmer part of the year. Rain is normally heaviest in late spring and early summer. Winter snowfall is frequent, but snow cover usually disappears during the mild periods.
Acreage (Deeded & Leased)
Irrigated Farmland: 2,744± Ac.
Ranchland: 1,555± Ac.
Pivot Corners: 200± Ac.
Roads & Buildings: 100± Ac.
Total Deeded: 4,599± Ac.
Deeded Acres: 4,599±
Total Acres: 4,599±
Additional Information
Government Programs & Payments
According to Farm Service Agency (FSA) records, Bucktail Farm has 2,744 acres of cropland with a 2,601 corn base and an 111 bushel/acre direct payment yield. The 2015 annual direct payment of the farm was $158,002.00.
 
Improvements
Improvements include four nearly new grain bins with storage capacity of 200,000 bushels.  The bins have mechanical sweeps and aerators powered by a large generator.  Also included are two older homes that are currently not in use, a 40' x 100' Quonset shop, 100' x 240' silage pit, and a 60-ton scale with new scale house/office.
Water Resources
Groundwater wells supply water for the property. Nebraska groundwater is regulated and an abundant water source – about as secure as water gets.
Water for the wells comes from a high plains aquifer commonly called the Ogallala Aquifer. It is the largest fresh water aquifer in the continental United States with fresh water saturation levels in the sandhills ranging up to 1,200 feet. The total volume of water in the aquifer reaches from south central South Dakota to west Texas and is estimated to be approximately 21.8 billion acre-feet, of which approximately 65 acre-feet are located in Nebraska.
Bucktail Farm is located in the Twin Platte Natural Resource District (TPNRD) and all wells are certified with the NRD. There are 21 wells on the farm producing from 700 to over 2,700 gallons per minute. There are no restrictions on pumping; however, no new well can be drilled and no expansion of irrigated acres is allowed. Information on the Twin Platte can be obtained at www.tpnrd.org.
Mineral Rights
Seller will convey all owned mineral rights.
Taxes
Real estate taxes for 2017 are estimated to be $88,477.00 per year.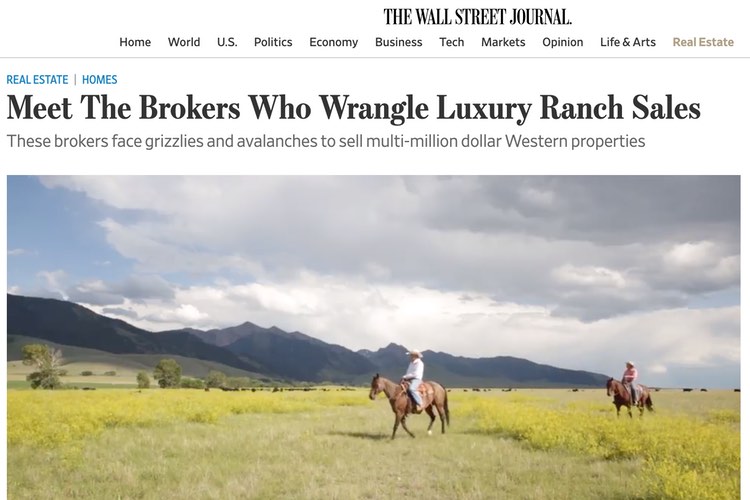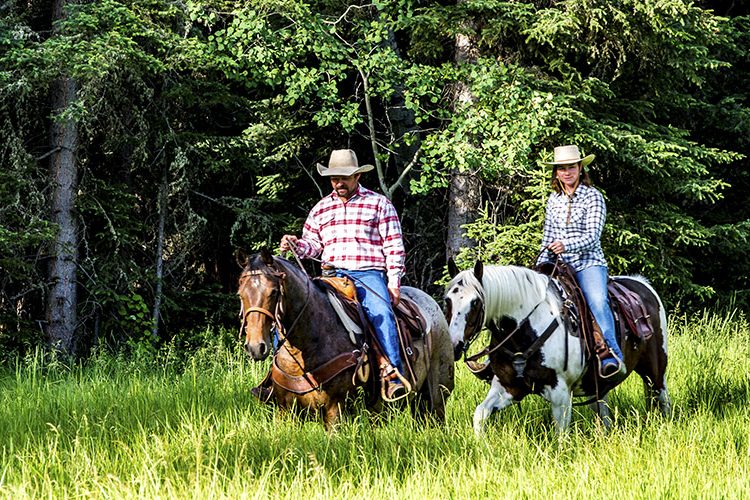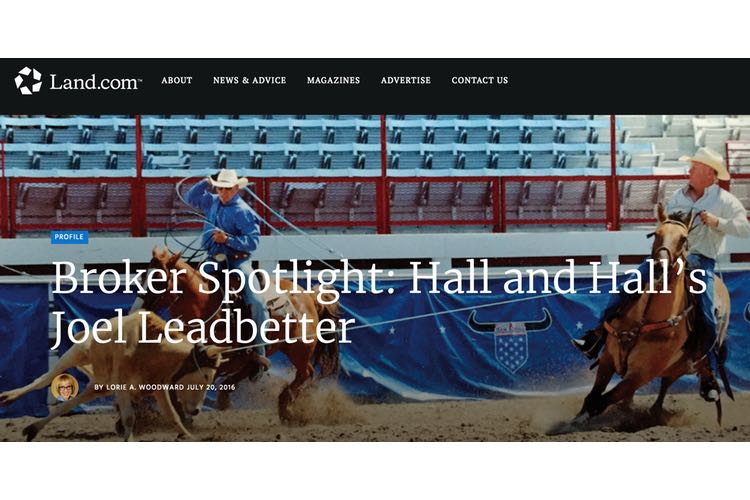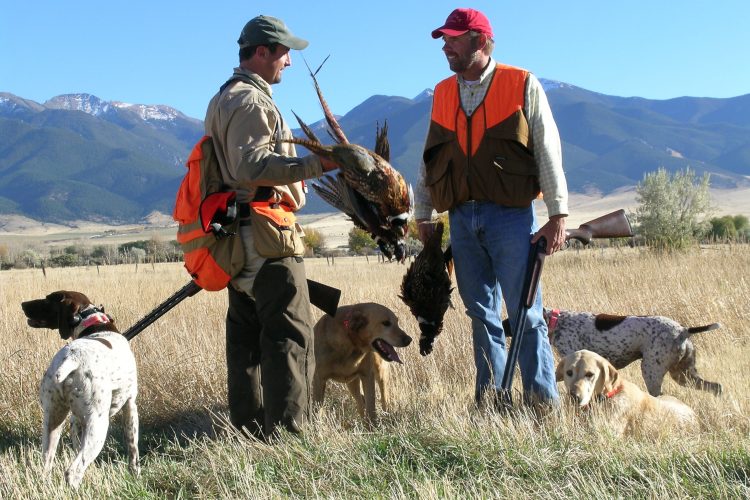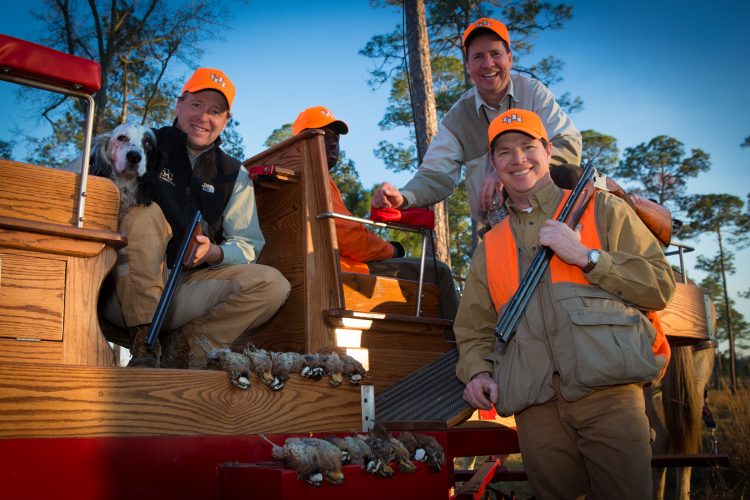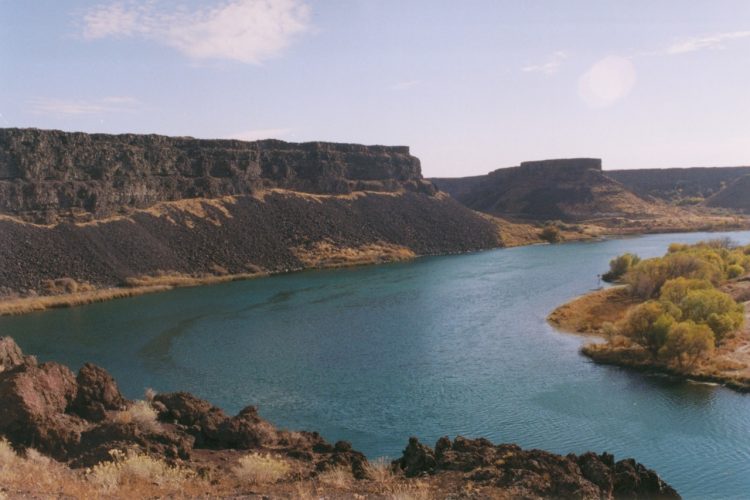 "Guns, bear spray and handsaws: These aren't the tools of your average luxury real-estate agent. But ranch brokers like Mr. Murphy, a Bozeman-based partner at Hall & Hall, occupy a unique and increasingly challenging niche in the world of multimillion-dollar property."
"When it was time to invest in a ranch for our family, we knew we needed to work with Hall and Hall. The expertise is unsurpassed."
In 1988, Joel Leadbetter became a partner at Hall and Hall where he has been instrumental in completing complicated, high-profile deals such as the recent sale of Texas' historic 512,000-acre Waggoner Ranch.
"The professionalism, preparation, and overall positive demeanor exhibited… were truly impressive… I have never before worked with a more dedicated, knowledgeable, and level-headed sales professional."
I had been looking for the right property for several years and Elliott Davenport's insight into the quail plantation market and his ability to think strategically was instrumental in helping me find our new place. Elliott was helpful on all technical aspects of contracting and due diligence. His post closing help with hiring and contractors made the process much easier as well.
I have purchased 4 ranches through Hall and Hall over the past 20 years, and there is simply no other team in the world like them. They have navigated complexity, professionally attended to every detail, operated with fairness and integrity, and demonstrated an unwavering commitment to me– whether representing me or the person on the other side of the deal.
//= asset_path('js/app-min.js'); ?>