Sold
York Ranch
$11,181,240
Grants, NM
35,236± Deeded Acres
Executive Summary
A large operating cattle and recreational ranch totaling over 173,000± acres located 30 miles from Grants, New Mexico via Highway 117 and 35 miles from Grants-Milan Municipal Airport. Offering 35,236± deeded acres, the land is a combination of vast grasslands, foothills and arroyos, and is contiguous to 134,800± acres of BLM leased land, 3,200± acres of NM State Land, the El Malpais National Monument, West Malpais, and Cebolla Wilderness Areas. Currently rated at 1,957 AU the ranch is divided into 46 individually fenced pastures interspersed by 50 wind and solar livestock wells. Functional improvements include main ranch residence, two caretaker apartments, office, bunkhouse, shop, garage, hay storage, scales, corrals, shipping pens, small aircraft hangar, and dirt landing strip.  Located in units 12 and 13 the ranch participates in the Private Land Use system and is allocated 14 total big game tags. Abundant elk, mule deer, antelope, turkey, black bear, and mountain lion. 
Save Property
General Description
York Ranch is an expansive block of grazing land surrounded by hundreds of thousands of acres of contiguous federal and state leased land. Deeded acreage is predominately short grass rangeland interspersed by smaller arroyos and foothills, providing cover for livestock. In areas dependent on rainfall, the ranch is supplemented by 50 livestock and solar wells, and fenced into 46 individual pastures. Sprawling open range uniquely outfitted for a cattle operation.  The western quadrant of the ranch is a broad, sweeping valley and serves as the central grazing pasture, while the southern end is a combination of pinion pine, cedar and pasture land. The eastern border of the ranch is contiguous to the Cibola National Forest and the northern area of the property joins the El Malpais National Monument and the West Malpais Wilderness Area.
Broker's Comments
Authentic year-round working cattle ranches of substantial size including deeded and leased land are increasingly rare to find for purchase. York Ranch presents a solid operating commercial cow/calf ranch supplemented by vast amounts of leased land. The property also offers a notable wildlife component, along with the opportunity to continue participation in New Mexico's Private Land Use System for allocation of big game tags. 
Location
Located in Cibola and Catron Counties, York Ranch is 30 miles south of Grants, New Mexico and 35 miles from Grants-Milan Municipal Airport. Accessed via Highway 117, the ranch is a short drive from the small village of Pie Town. Albuquerque is a three-hour drive from the ranch and Santa Fe is less than four hours from the ranch. 
Locale
In an area of New Mexico recognized for large, expansive and authentic working cattle ranches, York Ranch is easily accessible from Grants and the Grants-Milan Municipal Airport. Albuquerque, Santa Fe and Taos, three of New Mexico's most attractive destinations, are within striking distance for a get-away weekend to enjoy art, cuisine and traditional southwestern culture.
Climate
Located in a high semi-desert environment, elevations range from 7,000 to 9,000 feet. The average high temperature in July is 89 degrees and average low in December is 20 degrees. The ranch has over 300 days of sunshine, with an average annual precipitation of 14 inches.
Acreage (Deeded & Leased)
Deeded Acres: 35,236±
State Leased Acres: 3,200±
BLM Leased Acres: 134,800±
Total Leased Acres: 138,000±
Total Acres: 173,236±
* All acreages are approximations.
Additional Information
Grants, NM Chamber of CommerceGrants-Milan AirportCity of AlbuquerqueSanta Fe, NMTaos.orgSki in New MexicoNew Mexico Game and FishNew Mexico Landowner TagsEl Malpais National MonumentEl Malpais National Conservation AreaCebola WildernessNew Mexico Department of Agriculture - Rangeland and Grazing Issues Natural Resources Conservation Service - Conservation of Private Grazing Land Initiative
Improvements
Headquarters are centrally located in the heart of the ranch, and feature:Three-bedroom, two-bath main houseTwo-bedroom, one-bath apartment One-bedroom, one-bath office/apartment Two-bedroom, one-bath bunkhouseFour-bay garage/storage buildingMetal shop Metal feed-storage building50 x 80 airplane hangar with dirt landing strip Livestock handling facilities which include horse/hay barn, corrals and scales.Horse CampLocated 7± miles north of the headquarters, improvements include a two-bedroom, one-bath home, a small barn and corrals.Woods CampLocated 9± miles east of the headquarters, improvements include two homes, a small garage, corrals, and a barn. Log Cabin CampLocated 7± miles south of the headquarters, improvements include a two-bedroom, one-bath log cabin with a loft area. 
Water Resources
Livestock water is supplied by 50 solar and livestock wells strategically positioned throughout the ranch. Depths of the wells range from 50 to 600 feet, and several of the wells have 25,000-gallon storage capacity. Additionally, there are numerous dirt tanks, water traps and natural drainages throughout the ranch to catch rain and snowfall. 
Mineral Rights
All mineral rights owned by Seller, if any, will be transferred to Buyer at closing.
Taxes
Property taxes for 2012 were $11,284.90.
Wildlife Resources
The York Ranch is home to an estimated 200 head resident elk herd, mule deer, black bear, mountain lion, antelope, and turkey. The second largest antelope in New Mexico was taken on the ranch.York Ranch participates in New Mexico's Private Use Landowners Preference System and is currently allocated 14 total tags including mature bull, antlerless and either sex. The permits are for units 12 and 13. Unit 12 is primitive weapons only, while 13 is advanced weapons. Unit 12 is allocated 2 mature bull elk tags (MB) and 2 antlerless (A) tags. Unit 13 is allocated 4 mature bull elk tags, 2 antlerless tags and 4 "Any One Elk" tags (ES).
General Operations
A traditional working ranch, this property continues to operate as a year-round commercial cow/calf operation. A total of 46 grazing pastures range from 2,000 to 44,000 acres providing ample acreage to run livestock year-round.
Leases and Permits
Contiguous to hundreds of thousands of acres of leased land, York Ranch currently has rights to lease a total of 138,000± acres of grazing land, which supports a total of 1,957 AU's. Leases are subject to a 10-year renewal cycle. Located in the El Malpais National Monument and West Malpais and Cebolla Wilderness Areas, the leased land is a combination of broad and expansive grassland abutting foothills and smaller canyons which provide cover for livestock. Other areas of the land are ponderosa pine tree-covered hillsides and arroyos.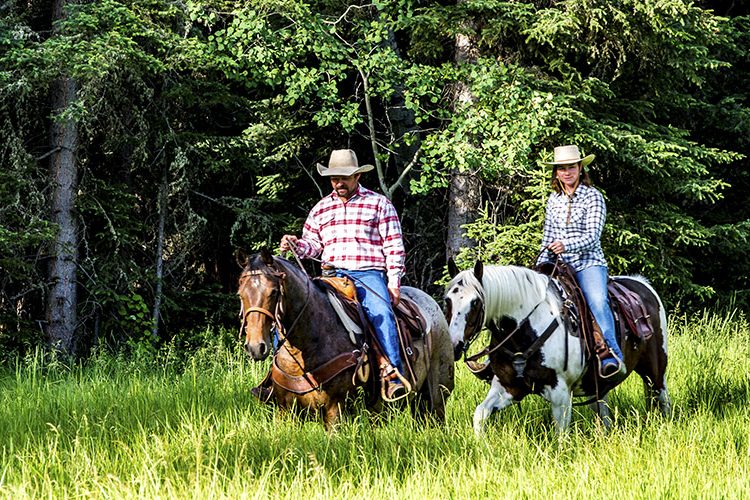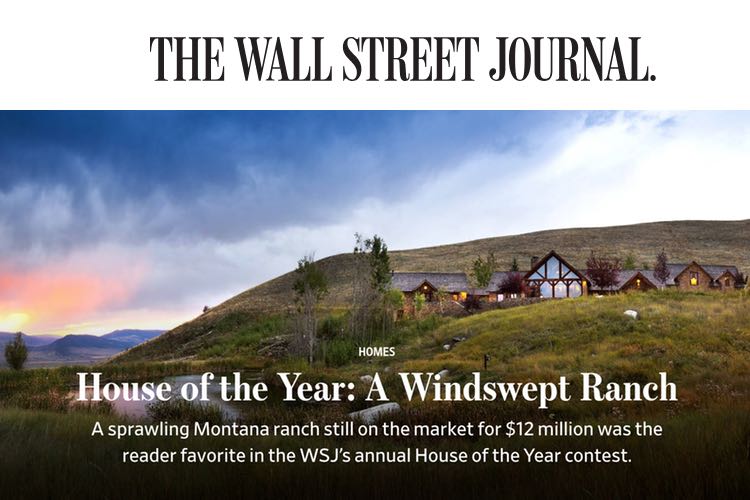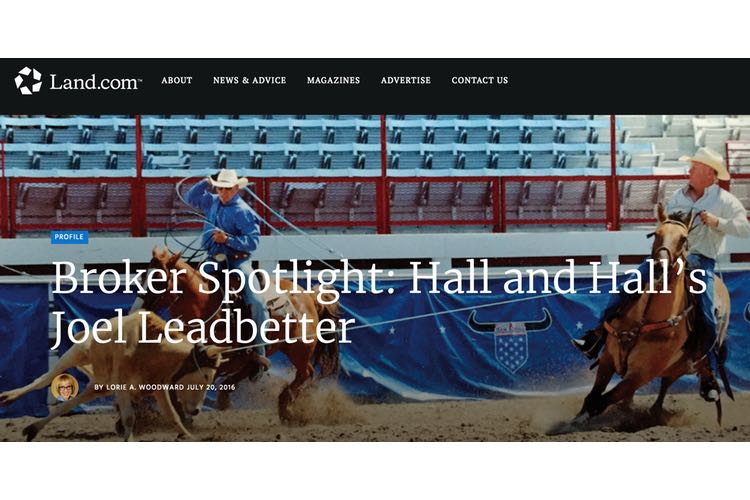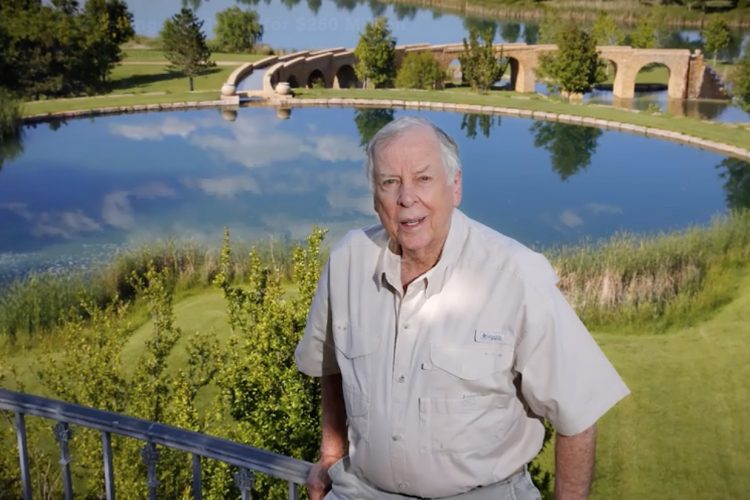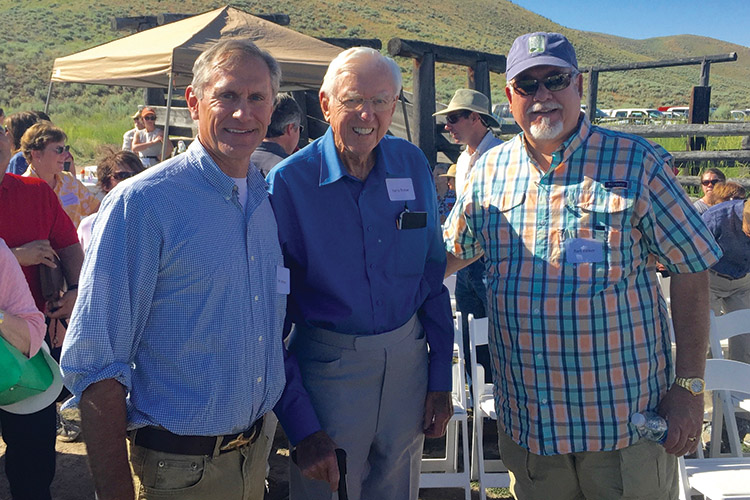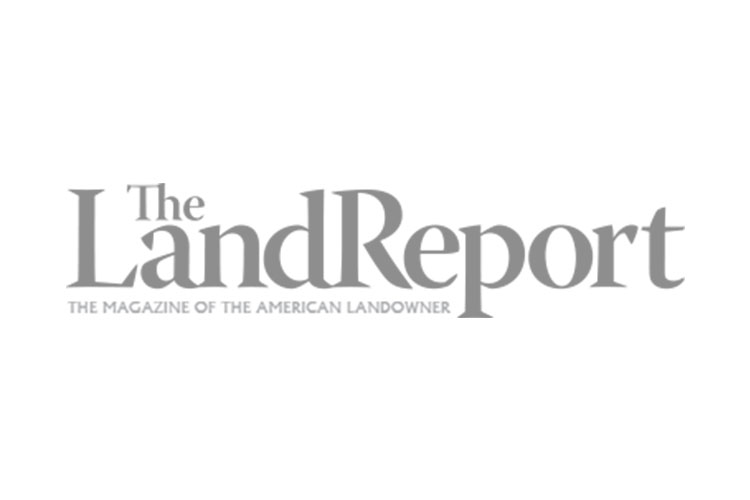 "When it was time to invest in a ranch for our family, we knew we needed to work with Hall and Hall. The expertise is unsurpassed."
In 1988, Joel Leadbetter became a partner at Hall and Hall where he has been instrumental in completing complicated, high-profile deals such as the recent sale of Texas' historic 512,000-acre Waggoner Ranch.
"The professionalism, preparation, and overall positive demeanor exhibited… were truly impressive… I have never before worked with a more dedicated, knowledgeable, and level-headed sales professional."
America's Best Brokerages