For Sale
Iron Horse Farm
$1,750,000
Murphy, NC
282± Deeded Acres
Executive Summary
Iron Horse Farm is 282± acres in far western North Carolina nestled quietly in the Blue Ridge Mountains near Murphy, NC. This farm is a pastoral mountain retreat that boasts 100± acres of gently rolling grasslands, a feature not regularly found in this mountainous region. Currently, the property manages a small herd of cattle, but is used more for the owner's equestrian interests. Just next to the main home at the neck of a hollow is a 1.5-acre clear mountain pond used regularly for refreshing summertime swims or fishing for stocked trout. Iron Horse is well improved and includes a 3,188± square foot owner's home, ample equestrian improvements, and a caretaker's home among other improvements. There is a great trail system throughout the forested portions of the farm, and you are situated near lots of outdoor recreational opportunities that include Hiwassee Lake and the Ocoee and Hiwassee Rivers. Located at elevations of 1,700 to 2,000 feet, the climate is very pleasant, and the farm offers some highly sought-after seasonal weather. Considered a picturesque Appalachian Mountain town, Murphy is only 30 minutes from the property.
Just the Facts
282± acre pastoral farm in the Blue Ridge Mountains of western North Carolina, 30 minutes from Murphy, NC
Has 100± acres of open land, infrastructure and fencing for a proper equestrian and cattle operations
3,188± square foot owner's home, ample equestrian improvements, and a caretaker's home among other improvements
Located at elevations of 1,700 to 2,000 feet
Water resources include a 1.5-acre pond and a mountain creek which runs through the center of the property
Well-managed trail system runs though the forested hills of farm  
Nearby outdoor recreational opportunities include Hiwassee Lake, Ocoee and Hiwassee Rivers  
Diversity of landscape and habitat promotes abundant white-tail deer and eastern turkey populations  
Near the Hiwassee River, which features fantastic trout fishing and whitewater rafting  
Broker's Comments
Iron Horse Farm is a stunning property located in a very desirable climate of western North Carolina. In the Appalachian Mountains, it is very difficult to find or cultivate lush and fertile open lands - the terrain simply doesn't allow for much of this. However, Iron Horse has it in abundance with 100± acres of pasturelands, which significantly expands an owner's ability to use the property for a number of different interests. Also, I love the convenient access this property offers to venues such as Hiwassee Lake and the Hiwassee River.
Location
Nestled in the Appalachian Mountains, Iron Horse Farm is located near Hiwassee Lake just east of the North Carolina and Tennessee border and only 17 miles from Murphy, NC, a quaint mountain town located at the confluence of the Hiwassee and Valley Rivers. Murphy has a population of 2,000 and is a quaint yet rich township with an historic downtown filled with quality restaurants, shops, and galleries. The property is in the northwestern portion of Cherokee County, NC. Cherokee County is known as the "Gateway to the Smoky Mountains".
Iron Horse Farm has convenient access to the following metropolitan areas:
30 minutes - Murphy, NC
2 hours - Chattanooga, TN
2 hours - Knoxville, TN
2.50 hours - Asheville, NC
2.75 hours - Atlanta, GA
Locale
Local Rivers: Rivers in and near Cherokee County include the Hiwassee River, Valley River, Nottely River, and the Ocoee River and Nantahala River Gorges. All rivers are popular for many outdoor activities that include white water rafting, kayaking, hiking, canoeing and camping. Within an hour's drive, we have three delayed harvest streams with Nantahala being a Trout Unlimited Top 100 Stream. There is wild water in this area that is just waiting for a dry fly to be floated across it. 
Hiwassee Lake: This 6,090-acre mountain lake is 22 miles long and has over 163 miles of shoreline of which 93 percent is not developed. It collects water from a 968 square mile watershed. With the exception of private development located near the dam, the U.S. Forest Service and TVA own the land around Hiwassee. It is an unspoiled lake that offers great boating and water recreation.
Appalachia Lake: Located a stone's throw from Iron Horse, Appalachia Lake is a small deep, cool-water lake just below the Hiwassee Lake. Also pristine in nature, it offers another nearby water venue.
Climate
Iron Horse Farm has an elevation of 1,700 – 2,000 feet, which provides for very pleasant summertime weather. It offers an escape from the hot humid weather found in nearby southern metropolitan areas. This area of western North Carolina has four distinct seasons, and Murphy receives regular rainfall and afternoon showers keep the landscape lush and thriving. On average, the area receives 60 inches of rain and 4 inches of snow every year. This area is part of the Appalachian temperate rainforest known for a cooler and milder climate.
Acreage (Deeded & Leased)
Iron Horse Farm totals 282± acres of which 100± acres are in well-maintained pastures.
Deeded Acres: 282±
Total Acres: 282±
Improvements
Main House – 3,188± square feet:  
Constructed in 1994, the main residence sits on a hill at the edge of the forest overlooking the pastureland. The house is a one-story home with three bedrooms, two baths, and a large bunkroom. It has an open floor plan with kitchen, dining area and living space plus a wooden deck with gorgeous views of the property. Underneath the house is a horse stable with five stalls, an office, tack room and large storage area. 
Horse Stable:  
Another separate horse stable is located next to the house. It contains five stalls, an office, and two wash bays. 
Caretaker's House:  
A charming one story caretaker's house is located just 200 yards inside the front gate. Built in 2003, the house has three bedrooms and two baths.
Guest House – 632± square feet:  
Located near the eastern entrance to the property is a small guest house. Constructed in 1963, it is older and dated and has two bedrooms and one bath. It is great for some spillover or a place for the kids to hang out and feel some independence. 
Equipment Shed & Barns:  
There are a number of farm structures including equipment barns, shop, hay shed, and animal shelters to support management of the property.
Taxes
Based upon recent years, the annual property taxes for Iron Horse are estimated at $8,546. 
Recreational Considerations
Within its boundaries, Iron Horse Farm is loaded with recreational activities, but it also offers a convenient platform for nearby access to all types of world-class outdoor recreation. 
The farm itself features one of the nicest equestrian setups found in the mountains of western North Carolina. All of the equine infrastructure is in place with two horse barns, acres of rolling pastureland, paddocks and gorgeous four board fencing throughout plus an extensive trail system through the forested hills with great scenery.  
Water on the property is abundant, which always makes a property more engaging. There is a small mountain creek that runs through the center of the property as well as a 1.5-acre clear mountain pond near the main house. The pond is used regularly for cookouts, summertime swims and fishing for stocked trout.
The diversity of the landscape and habitat at Iron Horse promote an abundant amount of wildlife and there are strong populations of game species such as whitetail deer and eastern turkeys.  
The proximity to the Hiwassee River is one of the property's highlights and provides an enormous source of aquatic recreation. The upper section of the Hiwassee, the part closest to Iron Horse, is the most popular section of the river, featuring an enjoyable whitewater rafting experience ranging from Class I and II rapids to the occasional Class III. Fisherman will migrate towards the middle of the river to wet a fly line in search of trout.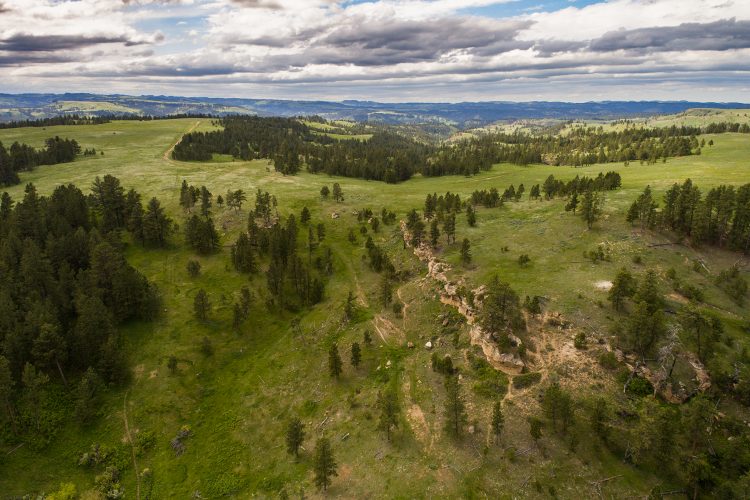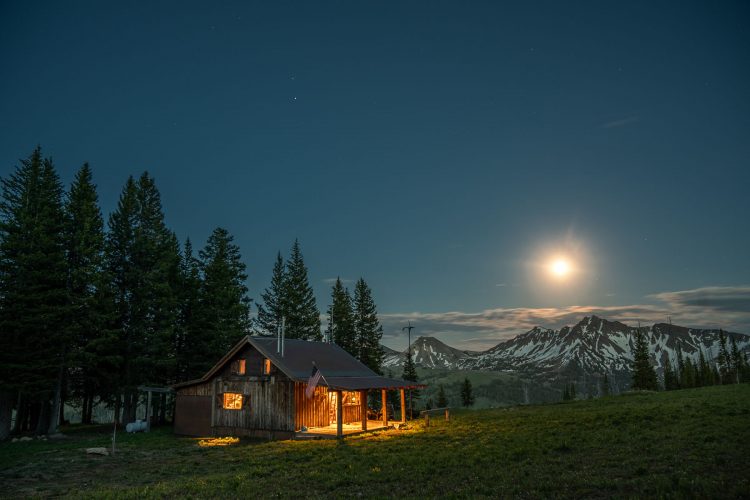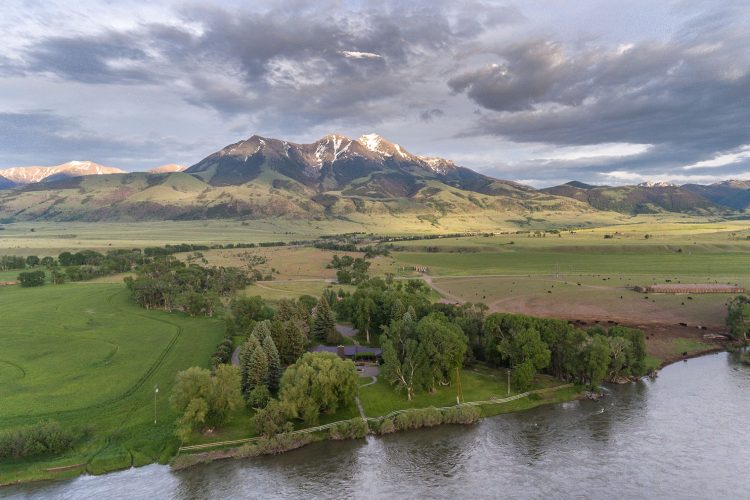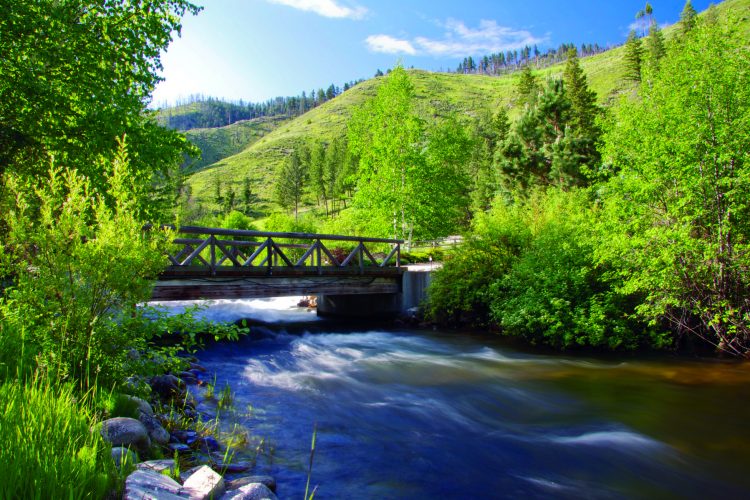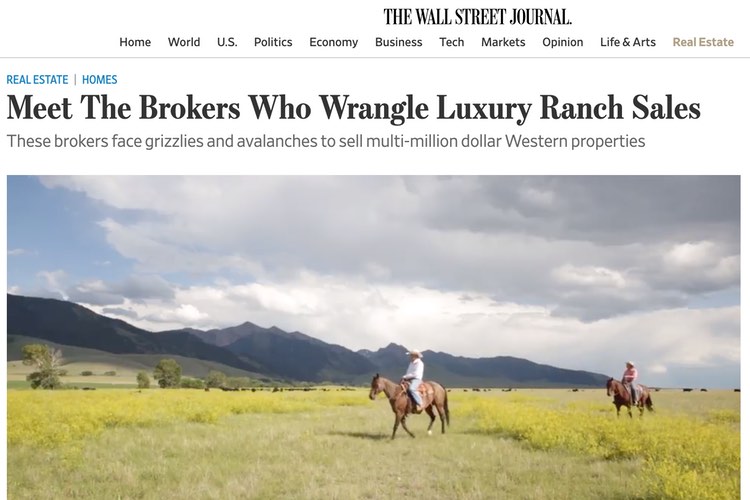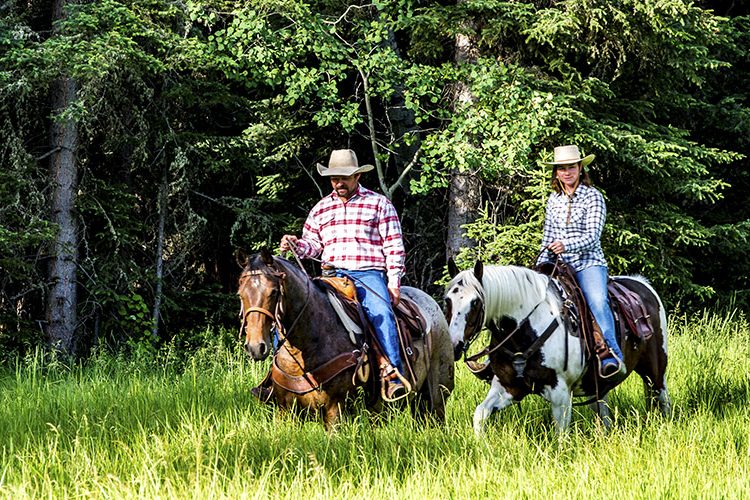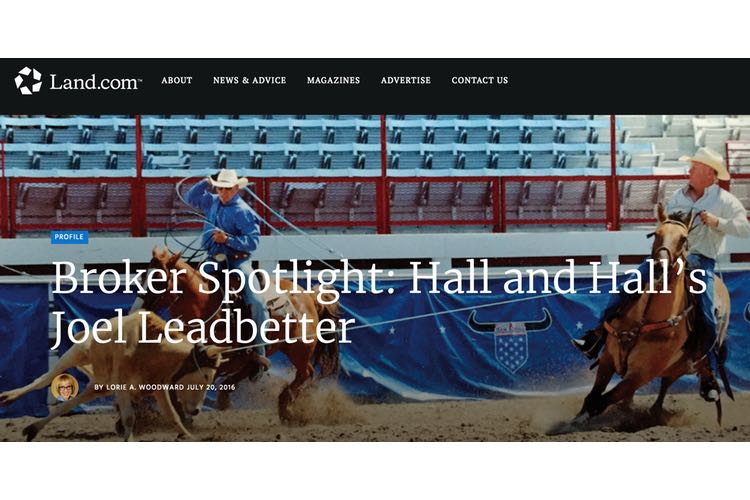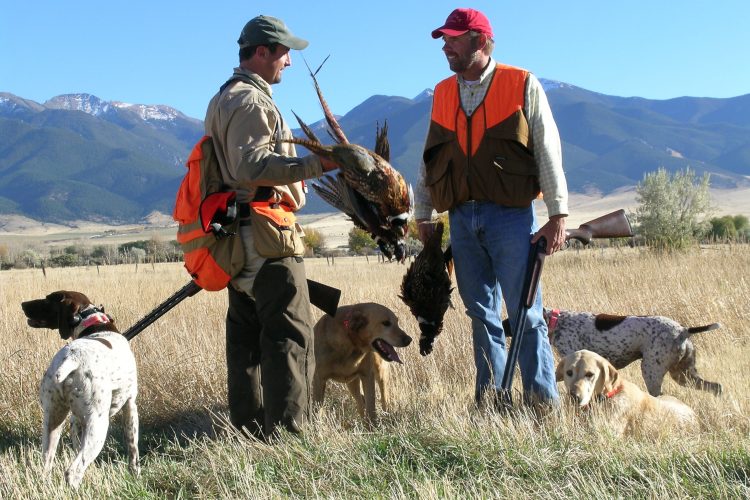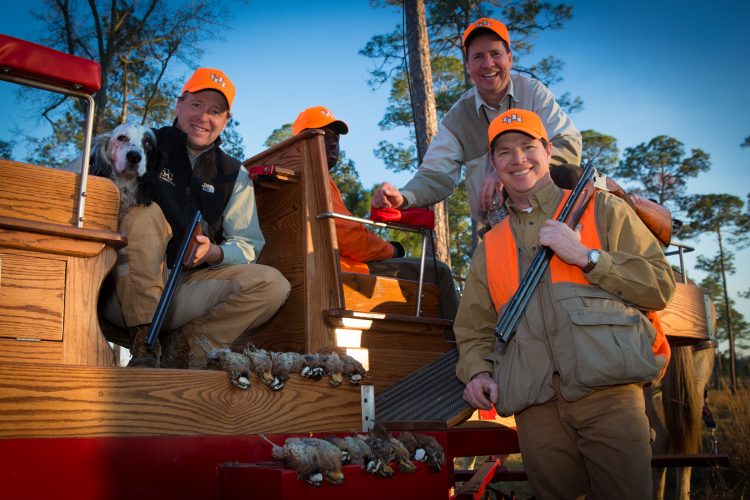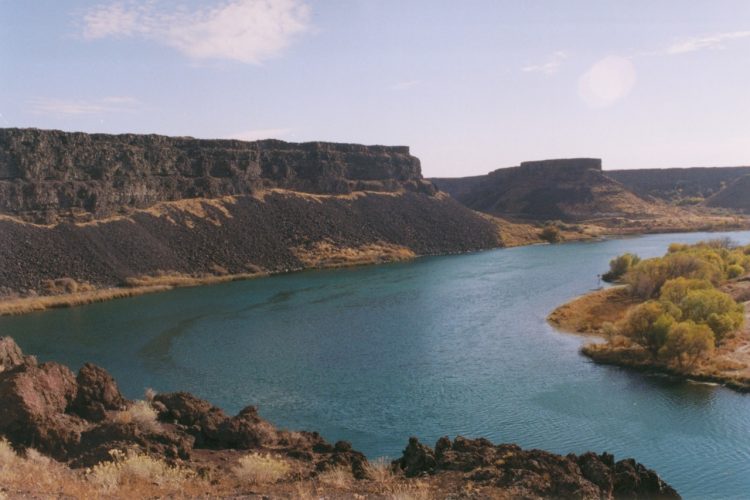 Our Hall and Hall broker, Randy Shelton, kept us in the loop as though it were. Our sale hinged on that of larger surrounding parcels, and when an initial offer fell through, Randy went back to the drawing board and found a suitable buyer who shared our values. That meant a lot to us, as our property had been in the family for more than 100 years.
From the first time I walked through the door, I sensed Hall and Hall's highest goals were to understand who I was and build a relationship, to understand what made my property special, and to find the buyer. Their discipline and focus was apparent. Throughout the entire process, their approach towards reality was different from the experiences I have had previously. Genuine would be the word I would use to describe everyone at Hall and Hall.
I interviewed 4 agents and selected Hall and Hall because of the agency's reputation for expertise in high end ranch property and global marketing. I had the pleasure of working with Tim Murphy on the sale of a family property in the Paradise Valley, Montana. We believe he represented our family interests well and contributed to the integrity of the property by joining together buyer and seller and a shared love for this special place in our lives.
Bill McDavid was an outstanding and very patient partner in this sale. His expertise in the market and marketing of the property was excellent. I would use him again in a heartbeat to either buy or sell a ranch property.
"Guns, bear spray and handsaws: These aren't the tools of your average luxury real-estate agent. But ranch brokers like Mr. Murphy, a Bozeman-based partner at Hall & Hall, occupy a unique and increasingly challenging niche in the world of multimillion-dollar property."
"When it was time to invest in a ranch for our family, we knew we needed to work with Hall and Hall. The expertise is unsurpassed."
In 1988, Joel Leadbetter became a partner at Hall and Hall where he has been instrumental in completing complicated, high-profile deals such as the recent sale of Texas' historic 512,000-acre Waggoner Ranch.
"The professionalism, preparation, and overall positive demeanor exhibited… were truly impressive… I have never before worked with a more dedicated, knowledgeable, and level-headed sales professional."
I had been looking for the right property for several years and Elliott Davenport's insight into the quail plantation market and his ability to think strategically was instrumental in helping me find our new place. Elliott was helpful on all technical aspects of contracting and due diligence. His post closing help with hiring and contractors made the process much easier as well.
I have purchased 4 ranches through Hall and Hall over the past 20 years, and there is simply no other team in the world like them. They have navigated complexity, professionally attended to every detail, operated with fairness and integrity, and demonstrated an unwavering commitment to me– whether representing me or the person on the other side of the deal.
//= asset_path('js/app-min.js'); ?>