Sold
Winding Stair Ranch
$51,391,200
Daisy, OK
44,688± Deeded Acres
Executive Summary
Winding Stair Ranch, being one of Oklahoma's largest contiguous ranches consisting of 44,688± acres, is located in the southeastern quadrant of the state. This outstanding working cattle ranch is running both a registered cow herd and a stocker cattle operation, along with a timber management program. The Indian Nation turnpike divides the ranch, with the west division known as the Pleasant Valley Ranch, and the east division known as the Ti Valley Ranch. In normal conditions, with current infrastructure configuration in place on each division, the ranch manager rates the west division at 1,100 cow/calf pairs and the east division to carry 2,000 stocker cattle on an annual basis. Situated in the beautiful Ouachita Mountains, and surrounded by numerous nearby recreational destinations and wildlife management areas, Winding Stair Ranch is an exceptional offering in today's land market.
General Description
Winding Stair Ranch is a working cattle ranch comprised of two divisions. The western division is known as the Pleasant Valley Ranch and the eastern division is known as the Ti Valley Ranch. These two divisions border each other for a mile along the west side of the Indian Nation Turnpike. The current owner has been running a registered cow herd on the Pleasant Valley Ranch, and stocker cattle on the Ti Valley Ranch. It has been estimated that surface areas of these two ranches together is about 50% native grass and 50% forest cover of pine timber and a large variety of hardwood trees. Elevations vary from around 660 feet to 1,320 feet. All of the livestock water is resourced from the eight live creeks (directly and/or piped) and the nearly 100 ponds and lakes. The timber management program on both divisions includes the thinning of the mature trees, which in turn increases the grazing capacity. In normal conditions, management rates the Pleasant Valley Ranch at around 1,100 cow/calf pairs year-round, and the Ti Valley can run around 2,000 yearlings. They currently are running less livestock numbers on Pleasant Valley due to the lack of normal precipitation received on the ranch in the last two years. That same reduction ratio applies to the current stocker cattle operation on Ti Valley. Management strongly feels that if additional fencing was strategically added to Ti Valley Ranch, the carrying capacity would almost equal the capacity of the Pleasant Valley division. Continued selective cuttings of hard wood and pine timber would add additional carrying capacity to both ranch divisions. The ever-changing topography highlights the many different characteristics of this ranch. Large sweeping open meadows provide areas for intensive grazing operations. Timber covered hills and mountains provide potential natural resource harvesting and strong hunting income. In areas where the trees are naturally sparse or have been thinned by timber management, there is natural shading for livestock grazing the thick grass growing beneath the light tree cover. East headquarters for the Pleasant Valley Ranch are about five miles west of the Daisy Exit #38 on Highway 43. West headquarters of the Pleasant Valley Ranch can be accessed from Kiowa on a well-maintained gravel road about eight miles from town.Pleasant Valley Ranch is currently being operated as a cow/calf operation. There are 35 pastures and traps, in addition to eight hay meadows. Working facilities are in very good condition and were strategically placed throughout the ranch for effective operations without excessive manpower requirements. In the last four years, the current owner has expended or constructed over $4 million in ranch improvements on this division, mostly in fences and ranch roads, with the balance in working facilities and buildings. It is estimated that there are over ten miles of new high tensile woven wire fencing. Of the estimated 110 miles of 5 & 6-strand barbed wire, 23 miles have been installed in the last five years. Bald Mountain on Pleasant Valley Ranch stands at 1,320 feet in elevation. Views from on top of this landmark are incredible, and it serves as a landmark for the immediate area. Atoka Wildlife Management Area joins the west boundary of Pleasant Valley Ranch. McGee Creek State Park, which includes the 3,000± acre McGee Creek Reservoir, McGee Creek Natural Scenic Recreational Area, and McGee Creek Wildlife Management Area, are just four miles south of the ranch. Ti Valley Ranch is currently being run as stocker cattle operation, typically handling around 2,000 head annually. There are 13 pastures along with a good set of working pens. In the last four years the current owner has expended or constructed nearly a million dollars in improvements, primarily for fences and ranch roads, along with cattle handling facilities and buildings. The Gary Sherrer Wildlife Management Area joins the east boundary of Ti Valley Ranch.
Broker's Comments
Economy of scale and incredible diversity of assets are encompassed in Winding Stair Ranches. Cattle ranching, timber management and commercial hunting are all in one very large, contiguous land holding. The southeastern quadrant of Oklahoma has a mild year-round climate with generous rainfall. In a state known for its prolific agricultural production along with a reputation for great hunting, Winding Stair represents all that and more. Due to an excellent management plan in place, these properties work well and are poised for even more beef production. Maintaining the current timber program and accelerating the commercial hunting portion give this outfit a strong profile long into the future. Located between three major metropolitan areas, all less than 150 miles away and collectively representing a population of around ten million people, Winding Stair enjoys a gorgeous setting with tree-covered mountains and hillsides, rock outcroppings and clear flowing creeks. Finally, it is surrounded by numerous recreational and wildlife parks which ensure the pristine nature of the area in perpetuity. This investment grade trophy offering is both unique and productive and we encourage serious investors to come have a look.
Location
Winding Stair Ranch sits in both Atoka and Pittsburg Counties, in southeast Oklahoma. It is only 25 miles south of McAlester on the Indian Nation Turnpike, a major freeway that connects the northeast areas of Texas directly to Tulsa, Oklahoma. Whether you are approaching this ranch from the north or south, you take the Turnpike at the Daisy Exit 38, then proceed west on State Highway 43 to the Pleasant Valley Ranch division, or north on the county road to Ti Valley Ranch division. The town of Kiowa, on Highway 69, is about 6 miles north-northwest of the Pleasant Valley division, and the town of Hartshorne, on Highway 270, is about 7 miles north of the Ti Valley division. McAlester, with a population of around 20,000, is a primary commercial center for the area and has a jet-capable airport.Dallas, Texas, is 140 miles to the southwest. Oklahoma City is 140 miles northwest. Tulsa is 120 miles north. These three large metro areas are an easy drive by high-speed freeways.
Locale
Southeastern Oklahoma is known for its 12 state parks with sparkling lakes, glorious mountains, and nearly a million acres of wilderness and wildlife management areas. Forests of pine trees and hardwood species cover the hills and overlook the valleys with rock-bottom creeks flowing through them. The fertile soils along with a generous climate provide for good commercial timber on the hillsides but also highly productive native grass meadows in the valleys. Prolific grass production in this area allows for intensive seasonal grazing along with additional hay production to carry over the cow herds when the grass is dormant. This region is highly regarded as a hunting mecca not only for whitetail deer hunting, but also wild turkey, wild hogs and black bear. Antlers, located just 30 miles south of the ranch, bills itself as the "Deer Capital of the World".
Climate
Average annual precipitation for this area of southeastern Oklahoma is 45 inches. Growing season will typically run around 220 days per year. Average wind speed is six mph. Average number of days 90's or higher is 74 and the average number of days 20 and lower is 15.
Acreage (Deeded & Leased)
Pleasant Valley Ranch (west division): 22,558± acresTi Valley Ranch (east division): 22,130± acres Total: 44,688± acres
Deeded Acres: 44,688±
Total Acres: 44,688±
Improvements
Pleasant Valley Ranch (West Division): Two sets of headquarters. The east set is known as PVR and is located on the east flank of the ranch. The west set is known as BDR and is located in the northwest part of the ranch.PVR headquarters has a very good set of working pens, an office building, a large hay shed and a cattle barn that houses livestock mineral, tack and vet supplies. There is a very nice ranch manger's home consisting of three bedrooms and two bathrooms, and a good updated ranch-hand house that is a four bedroom, two bath edition. All of the buildings at this headquarters area are supplied by the rural water district for domestic use. Livestock water is supplied by McGee Creek through a pump and piping system.BDR headquarters is also well enhanced with a good set of working pens, a large hay shed, a four-bay shop/equipment building, and two horse barns along with several other functional outbuildings. There is an updated ranch manager's home with four bedrooms and three bathrooms, and a remodeled pre-manufactured ranch-hand house with three bedrooms and two bathrooms. All of the domestic water used in these buildings is pumped and treated from a nearby large lake.Ti Valley Ranch (East Division): There is a very good set of working pens, along with a 3,000-foot grass airstrip. The ranch manager's home is a nicely remodeled three bedroom, three bathroom model. The ranch-hand house is a remodeled three bedroom, one bathroom house with cedar siding. Both of these homes are supplied by lake water (treated) on the ranch.A gorgeous hunting lodge of around 11,000 sq. feet overall, can sleep up to 30 people. It includes three bedroom suites, dormitory, game room and a large shop/garage area with a walk-in cooler. It sits next to a large lake with excellent fishing that is the source of water (treated) for the lodge.Kiamichi Electric Cooperative provides the electricity to both ranches.
Water Resources
There are over 40 ponds and lakes, including a large, well-stocked watershed lake in the northeast part of the ranch, along with 4 rock-bottom creeks that help to provide water throughout the ranch. The ranch holds state-issued permits for McGee Creek, a large year-round creek that meanders throughout the ranch, to provide additional livestock water. This water is pumped through a delivery system of lifts and pipelines to increase the number of water resources around the ranch. There are four creeks on Ti Valley that criss-cross the ranch: Bolin Creek, Rock Creek, Elm Creek and Hog Eye Creek. These creeks are mostly rock-bottom and provide fresh sources of water. There are around 55 ponds and lakes, including four watershed lakes, one of which is over 5 aces in surface area.
Mineral Rights
Precise ownership of the mineral rights on the property is unknown, but the current owner does not believe it owns mineral rights of any substance. The owner does not receive royalties from the three small gas-producing wells on the ranch.
Timber Resources
The ranch has a good population of commercial quality short leaf pine timber and merchantable hardwoods. An ongoing timber management program produces an auxiliary income for the ranching operations, while at the same time opening additional acreage for grazing and thereby increasing the agricultural component of this offering.A timber management program is ongoing on both ranches. While the current owner has never conducted a timber cruise, a timber cruise reported to have been taken prior to the purchase by the current owner is said to indicate a harvestable timber value of nearly $2,000,000.
Taxes
Annual property taxes are estimated to be:Atoka County: $8,787 Pittsburg County: $19,551 Total: $28,338
Wildlife Resources
Hunting includes whitetail deer, giving this ranch a reputation for trophy-class deer. The previous owner put in numerous food plots to improve the deer population. The current owner has not allowed any commercial hunting in the last five years, and allowed very restricted private hunting.In addition to the whitetail deer, wild turkey and wild hogs are prevalent all over these ranches. The Oklahoma Department of Wildlife Conservation in the last two years has issued a limited amount of permits for black bear hunting in southeastern Oklahoma.There is a beautiful hunting lodge on this ranch, which is large enough to sleep around 30 people. This attractive asset is enhanced by its setting next to a large lake with good fishing, which also provides a consistent water supply for the lodge.
Recreational Considerations
Hunting and fishing are the two primary recreational activities on the ranch. With all of the large lakes on these ranches the fishing is fantastic. The town of Antlers, 30 miles to the south, is the self-proclaimed "Deer Capital of the World".Winding Stair Ranch is in the heart of outdoor recreation for southeastern Oklahoma, whether it is fishing, boating, hunting, hiking or a gorgeous fall foliage tour. Recreational areas very near to the ranch are:McGee Creek State Park, which includes a 3,000 acre lake, a natural scenic recreation area and a wildlife management area, is only 4 miles south of Pleasant Valley Ranch Lake Eufaula, Oklahoma's largest body of water, is 35 miles north (just northeast of McAlester) Sardis Lake is 10 miles east of Ti Valley Ranch Atoka Wildlife Management Area joins the west boundary of Pleasant Valley Ranch Gary Sherrer Wildlife Management Area joins the east boundary of Ti Valley Ranch Atoka Reservoir is 14 miles west of Pleasant Valley Ranch Pushmataha Wildlife Management Area is 10 miles south of Ti Valley Ranch Eufaula Wildlife Management Area is 12 miles north of Ti Valley Ranch Stringtown Wildlife Management Area is 5 miles south of Pleasant Valley Ranch Honobia Wildlife Management Area is 15 miles south of Ti Valley Ranch James Collins Wildlife Management Area is 17 miles north of Ti Valley Ranch Robbers Cave Wildlife Management Area is 20 miles northeast of Ti Valley Ranch.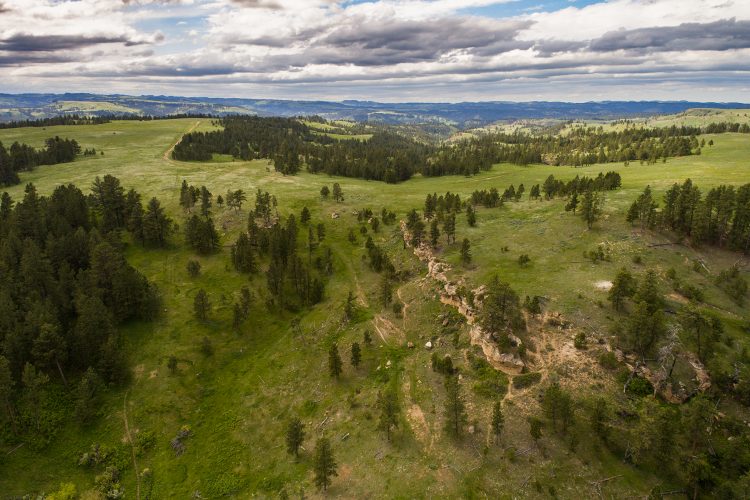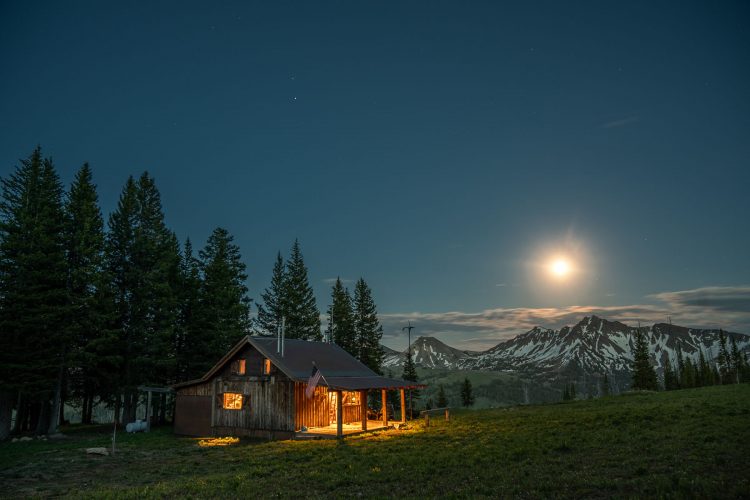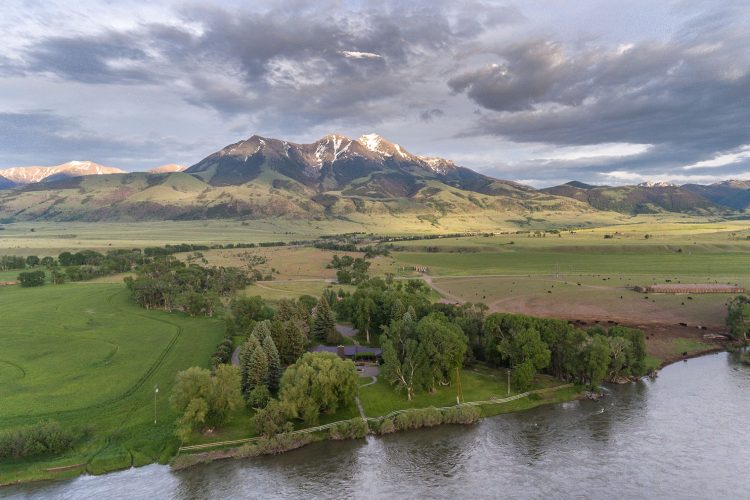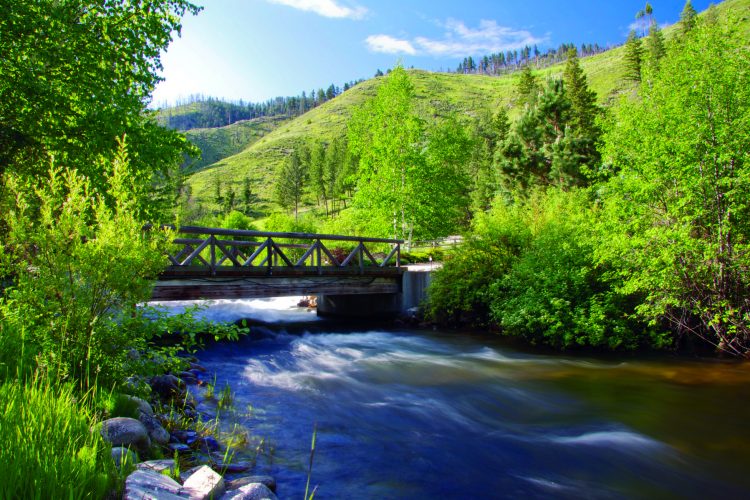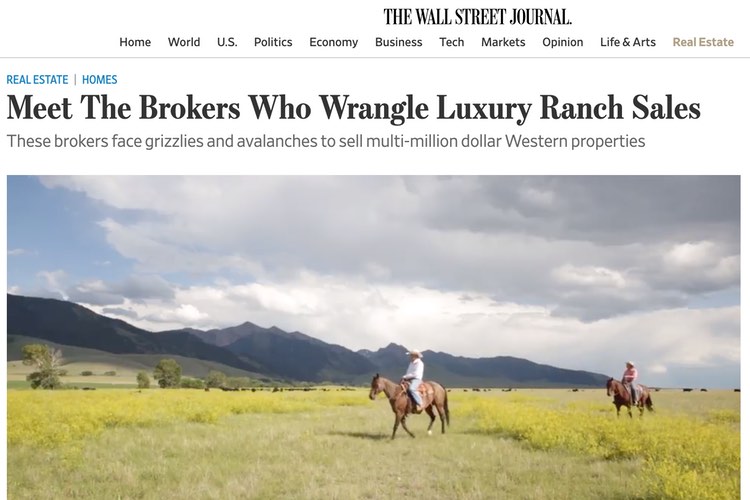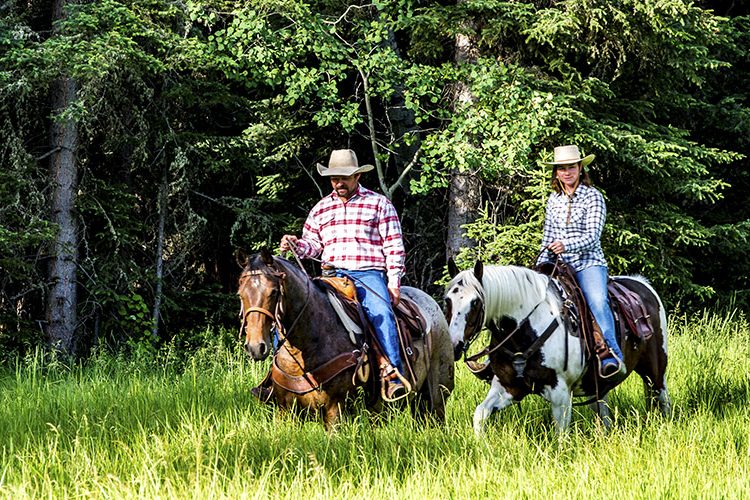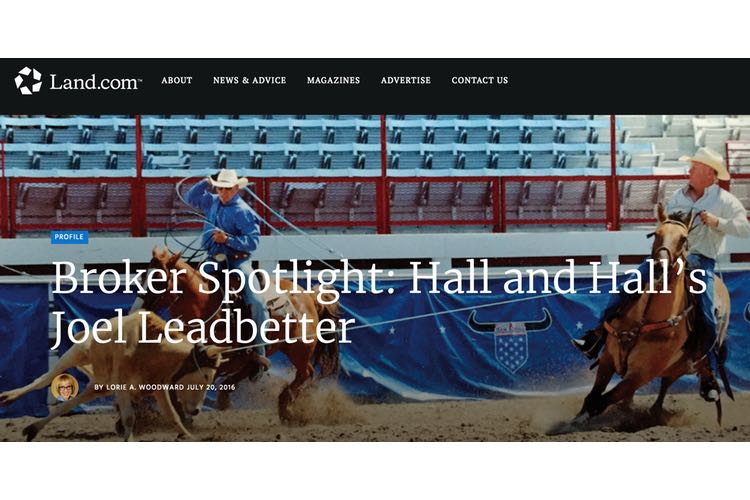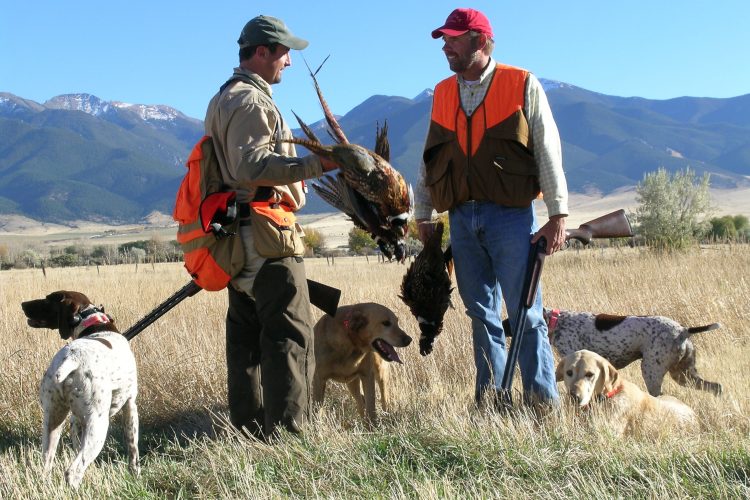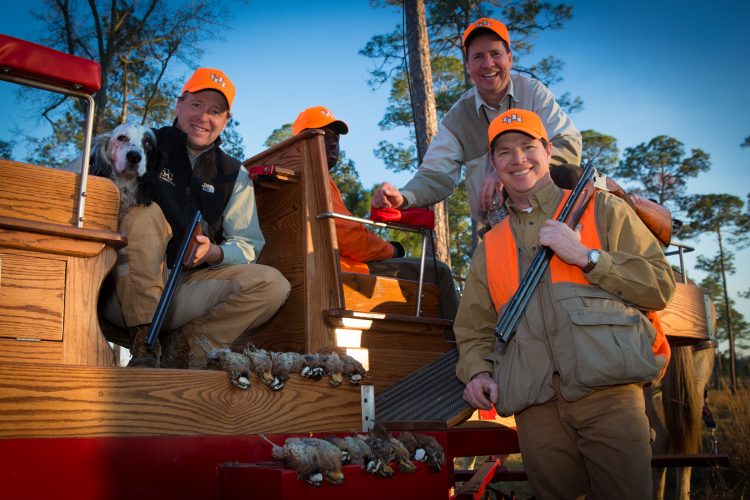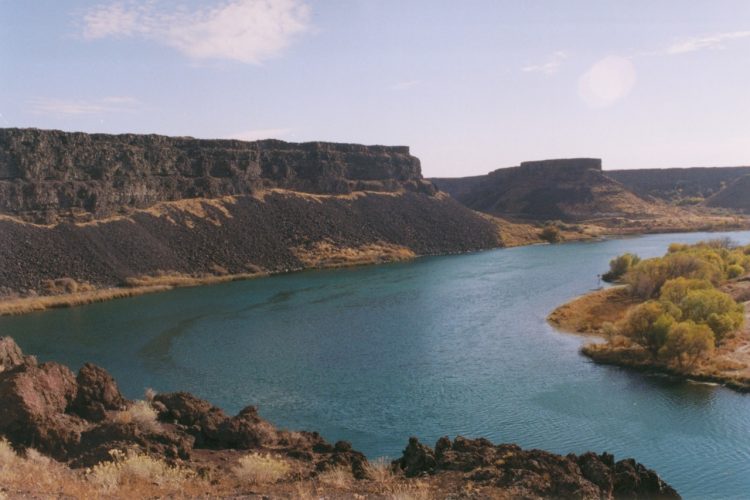 Our Hall and Hall broker, Randy Shelton, kept us in the loop as though it were. Our sale hinged on that of larger surrounding parcels, and when an initial offer fell through, Randy went back to the drawing board and found a suitable buyer who shared our values. That meant a lot to us, as our property had been in the family for more than 100 years.
From the first time I walked through the door, I sensed Hall and Hall's highest goals were to understand who I was and build a relationship, to understand what made my property special, and to find the buyer. Their discipline and focus was apparent. Throughout the entire process, their approach towards reality was different from the experiences I have had previously. Genuine would be the word I would use to describe everyone at Hall and Hall.
I interviewed 4 agents and selected Hall and Hall because of the agency's reputation for expertise in high end ranch property and global marketing. I had the pleasure of working with Tim Murphy on the sale of a family property in the Paradise Valley, Montana. We believe he represented our family interests well and contributed to the integrity of the property by joining together buyer and seller and a shared love for this special place in our lives.
Bill McDavid was an outstanding and very patient partner in this sale. His expertise in the market and marketing of the property was excellent. I would use him again in a heartbeat to either buy or sell a ranch property.
"Guns, bear spray and handsaws: These aren't the tools of your average luxury real-estate agent. But ranch brokers like Mr. Murphy, a Bozeman-based partner at Hall & Hall, occupy a unique and increasingly challenging niche in the world of multimillion-dollar property."
"When it was time to invest in a ranch for our family, we knew we needed to work with Hall and Hall. The expertise is unsurpassed."
In 1988, Joel Leadbetter became a partner at Hall and Hall where he has been instrumental in completing complicated, high-profile deals such as the recent sale of Texas' historic 512,000-acre Waggoner Ranch.
"The professionalism, preparation, and overall positive demeanor exhibited… were truly impressive… I have never before worked with a more dedicated, knowledgeable, and level-headed sales professional."
I had been looking for the right property for several years and Elliott Davenport's insight into the quail plantation market and his ability to think strategically was instrumental in helping me find our new place. Elliott was helpful on all technical aspects of contracting and due diligence. His post closing help with hiring and contractors made the process much easier as well.
I have purchased 4 ranches through Hall and Hall over the past 20 years, and there is simply no other team in the world like them. They have navigated complexity, professionally attended to every detail, operated with fairness and integrity, and demonstrated an unwavering commitment to me– whether representing me or the person on the other side of the deal.
//= asset_path('js/app-min.js'); ?>