For Sale
Graystones Preserve
$10,750,000
Albrightsville, PA
3,798± Deeded Acres
Executive Summary
In the heart of the eastern seaboard's finest fly fishing rivers sits Graystones Preserve. A true eastern legacy property, Graystones' 3,798± acres and three miles of cold clear trout water surrounded by state parks on three sides provide unsurpassed beauty and privacy just two hours from New York City's financial and business centers and 90 minutes from Philadelphia. Mountain laurel and rhododendron spill from the mountainsides and 100-year old oak, maple, ash and cherry tower overhead, providing a refuge for deer, bear, turkey and people. With seven residential structures and approximately 28 bedrooms, there is ample accommodation for the largest families, a corporate retreat center or a first-rate commercial venture. Mature timber and potential mineral rights provide solid underlying assets that further bolster the value proposition for this once in a lifetime purchasing opportunity.
Just the Facts
• Located outside Albrightsville, Pennsylvania
• Two hours from NYC
• 90 minutes from Philadelphia
• Three miles of both sides of premium fly fishing water
• Large tiger, brown, rainbow and eastern brook trout
• 3,798± acres with mature timber and excellent wildlife
• Borders Hickory Run and Lehigh Gorge State parks
• Public lands boundaries on three sides
• Seven residential structures with 31 bedrooms
• Unparalleled privacy and wilderness setting
General Description
Graystones Preserve is accessed directly from Route 534 after it passes through Hickory Run State Park. As one passes through the code-controlled gate, there is a small parking area to the left and a two-bedroom gatehouse to the right that has traditionally been occupied by Preserve staff, ideally suited to provide site security and monitoring of arrivals and departures. As you proceed through the property, open fields to the right and mature hardwood forests to the left imbue your arrival with a pastoral glow. 
Further along, the well-maintained dirt road begins to descend to Mud Run, tunneling through verdant thickets of mountain laurel and rhododendron. Natural springs and waterfalls abound on the property and you pass by numerous small impounds, wet areas and mountainside freshets on your way to the property's central feature, the three miles of classic eastern trout water. 
The first major turnoff on your left, after a short drive, takes you to a short, 100-yard walk along a moss-covered path gently overhung with the ever-present rhododendron, to where Mud Run spills from Hickory Run State Park in a spectacular cascading double waterfall. With a deep, clear pool below the falls and dramatic large boulders lining the shore, this is one of the property's iconic spots. Intrusion from the park is essentially non-existent as the section of Mud Run above its entry to the property is a deeply incised gorge without a trail or reasonable access. 
As you continue, descending through the property in concert with the cascading water, a series of access roads peel off from the main artery, each designed to facilitate use and enjoyment of the full length of the river as it glides through the landscape. Many of these short detours are equipped with picnic benches and the ubiquitous Adirondack chair that is the basis for the Preserve's longtime logo. As you progress past reaches of the river, such as the Long Pool, the Meadow and the Wild Mile, you eventually move into the so-called social fishing area where wide meadows, trout-stocked ponds and large slack water behind an old dam give way to the core of the property where the cabins and cottages are located. 
Here, six of the property's seven cottages are located (the seventh is the gatehouse, described above). With a total of around 29 bedrooms located in this area (plus 2 more at the gatehouse), the lodging possibilities are endless. Whether assembling families or a management team, the commodious facilities ground your stay in a powerful sense of tradition and understated country charm. 
Continuing through the property, one passes several ponds – all stocked with trout – that are the best place for new fisherman to practice placing a fly and for experienced fishermen to sharpen their skills. As you progress to the western edge of the property just upstream from Mud Run's confluence with the Lehigh River in Lehigh Gorge State Park, you continue past additional meadows and picnic areas. 
Also, near Graystones western edge is one of the primary access roads that takes visitors to the upper reaches of the property. High above the Lehigh River Gorge, the property opens to vast old fields with a savannah-like feel. Scattered meadows and towering oaks, maples and cherry create a sense of adventure and escape far from the metropolitan buzz. Ideally suited for a wide variety of activities, including equestrian, four-wheeling, hiking and mountain biking, this enormous area will provide endless opportunities for exploration. With an estimated 15 miles of roads on the property, you'll have no shortage of ways to get around.
Broker's Comments
Once in a very long while a property emerges on the market that requires one to stand up and take notice. A true East Coast legacy property, Graystones Preserve is such a place. Steeped in tradition and rooted in history, it is as pristine a landscape as can be found anywhere in the eastern half of the United States. Graystones Preserve offers an unparalleled opportunity to build a family story and steward a remarkable land asset. 
Location
Graystones Preserve is located in Kidder Township (pop. 1,935) in Carbon County, Pennsylvania, approximately 11 miles off of Interstate 80 and around 105 miles from New York City and 90 miles from and Philadelphia, respectively. Kidder Township occupies the northern end of Carbon County and is drained by the Lehigh River, a major outdoor enthusiast, whitewater and fishing destination. Villages in Kidder township include Albrightsville, Hickory Run, Lake Harmony and Split Rock, among others. Approximately one-third of Kidder Township is comprised of Hickory Run State Park, with about 16,000± acres inside the park borders. 
From Interstate 80, take State Route 115 south for 3.8 miles to its intersection with Route 903. Turn south on Route 903 and proceed 4.1 miles to Albrightsville. From there, turn west on Route 534 for 3.1 miles until you arrive at the secure entry to Graystones Preserve, a locked birch gate. Private roads run throughout the property and share the single access point described above.
Locale
The Pocono Mountains have been a major tourist destination for nearly 200 years for urban residents from New York City and the surrounding areas, including Philadelphia, Harrisburg and most of northern New Jersey, southern New York and Connecticut. This tourism legacy has created a number of firsts, including the first patented snow-making machines in the world, the first heart-shaped bathtubs – a riff on a burgeoning honeymoon industry – and the Poconos Raceway opened in the early 1970's with the first Indy car race events, followed quickly by the arrival of NASCAR races. The 1950's and 60's brought some of the first Interstate highways to the area and a blossoming tourist industry further reaped the benefits of its close proximity to America's leading urban areas. 
Readily available activities throughout the Poconos include ski and snowboarding mountains, a large network of hiking, biking and equestrian trails in an extensive assembly of state parks and game management area, water-based sports, including boating, fishing, hunting, NASCAR and racing, foliage watching in the fall and a host of other activities typical of large rural areas located close to metropolitan centers. The Poconos contain the third-largest man-made lake in the Commonwealth of Pennsylvania, Lake Wallenpaupack, with around 5,600± acres and 52 miles of continuous shoreline.
Climate
Carbon County, Pennsylvania, consists of approximately 387± square miles (247,680± acres), is located in the Pocono Mountains and is primarily drained by the Lehigh River. The climate is described as humid continental and is mostly in hardiness zone 6a. 
Carbon County receives around 47 inches of rain per year, which helps explain the abundance of waterfalls and lush understory that characterizes the Graystones Preserve. Average snowfall is around 33 inches per year, which is slightly above the U.S. average of 26 inches per year. There are on average 192 sunny days each year. Daytime highs in summer average 84 degrees and mid-winter lows average 19 degrees. Average elevations in Carbon County are around 1200± feet above sea level, while specific elevations on Graystones range from around 1100± feet above sea level near Mud Run's confluence with the Lehigh River up to 1800± feet near the gatehouse.
Acreage (Deeded & Leased)
Deeded Acres: 3,798±
Total Acres: 3,798±
Improvements
There are seven residential structures plus an old phone house and workshop on the property with a total of 31 bedrooms, including the two bedrooms located at the gatehouse. 
| | | | |
| --- | --- | --- | --- |
| Structure | Bedrooms | Square Footage | Year Built |
| Gatehouse | Two | 1,560± | 1982 |
| Hillside Cottage | Four | 2,040± | 2018 |
| Hemlock Apartment* | One | 1,110± | 1980 |
| Chestnut Apartment* | One | 620± | 1980 |
| Acorn Apartment* | One | 828± | 1976 |
| Pinecone Apartment* | One | 828± | 1976 |
| Laurel Apartment* | One | 750± | 1972 |
| Eagles Nest Cottage | Three | 1,248± | 1972 |
| Graystones Lodge | Six | 2,900± | 1875-ish |
| Red Fin East and West | Four | 2,600± | 1875-ish |
| Log Cabin | Three | 1,020± | 1980 |
| Turnaround Cottage | Four | 1,818± | 1982 |
| Telephone House | Zero | 240± | 1918 |
| Workshop | Zero | 1,920± | 2003 |
The apartments and Eagles Nest are joined together under one roof.
The property is being sold turnkey, with all furnishings and equipment included, so your enjoyment of the property can begin on the day of closing. 
Mineral Rights
All mineral rights currently held by the owners will transfer with the land title. A mineral title search is underway to determine the percentage of mineral ownership currently held. 
Taxes
2017 taxes are estimated as follows:
Cell Tower Taxes: $10,661
General Property Taxes: $17,288 
Fishery Resources
It's called Mud Run, but don't let the name fool you. Over 100 years ago, it ran dark with silt due to deforestation. Today, after decades of stewardship, fly-fishing guides describe it as, "just a perfect trout stream" and "one of the finest layouts of runs and pools that you have ever seen." Long riffles, boulder-strewn channels populated with deep runs, large trout and inviting pocket water are generously shaded by a mature hardwood forest.
The river has three distinct sections spread over three miles with Graystones controlling both banks of this remarkable stream. Waterfalls and large boulders mark its "wild mile"; the so-called social fishing area adds broad stream-side meadows and generous dam-held slack water. Further downstream, near its confluence with the Lehigh River, Mud Run develops yet another character as the volume of water increases along with stream gradient. Large, muscular fish dominate. 
The stream is managed under DHALO regulations by the Commonwealth of Pennsylvania. Standing for Delayed Harvest Artificial Lures Only, the stream is restricted to artificial flies and lures only; fishing hours are from one hour before sunrise to one hour after sunset and there is a minimum size of nine inches with a daily creel limit of three fish. Graystones ups the ante and requires catch-and-release fishing only with a single, barbless hook. DHALO regulations permit year-round fishing. 
Wildlife Resources
Whitetail deer, black bear and turkey abound on the property. Very light hunting activity over the last several decades has contributed to robust wildlife populations. Whether you like to stalk game with a camera, or a rifle and bow, you'll find plenty of animals to marvel at on Graystones.
General Operations
Under current management, Graystones Preserve operates at a profit. Revenue streams consist of membership dues, membership lodging fees, a cell tower lease and, more recently, selective logging on a limited basis along with a few miscellaneous contributions. 
Club membership currently stands at around 75 active members. Members pay an annual fee, with add-on fees for fishing privileges. Hunting is permitted on the property for additional fees, however, this has not been a dominant use for the last several years. A forest management plan has been assembled and a strategy for a sustained yield of merchantable timber has been outlined, but a comprehensive timber inventory/cruise data has not been assembled. Until the recent small-scale logging, the property had not been logged in around 100 years. 
The Preserve currently maintains three full-time staff that provide maintenance, upkeep and the majority of guest services.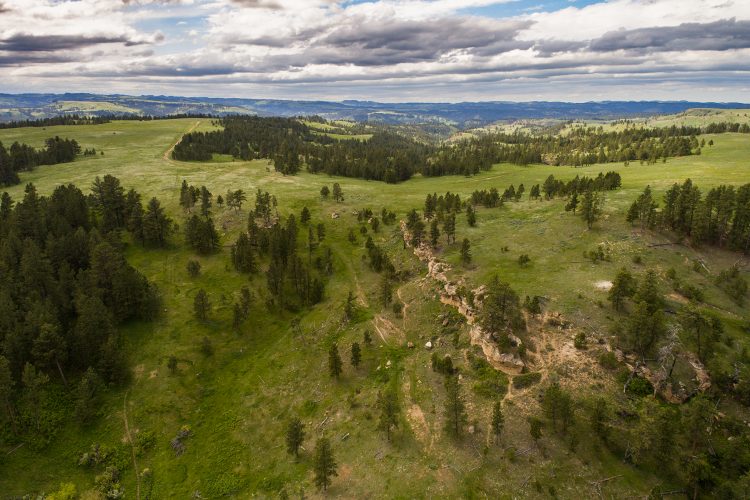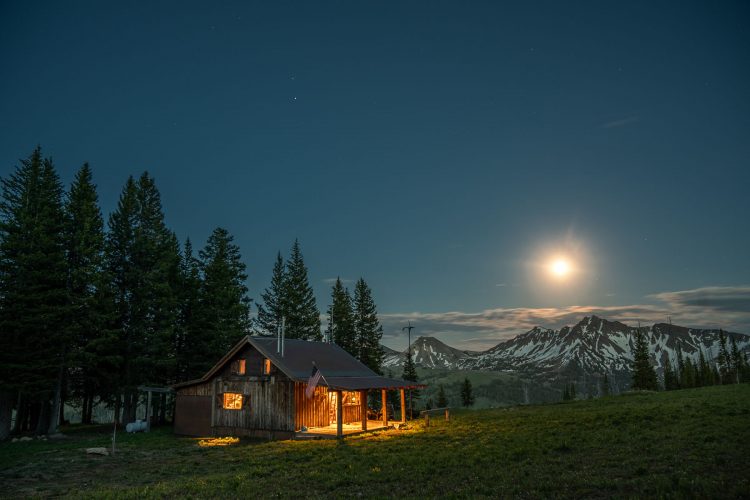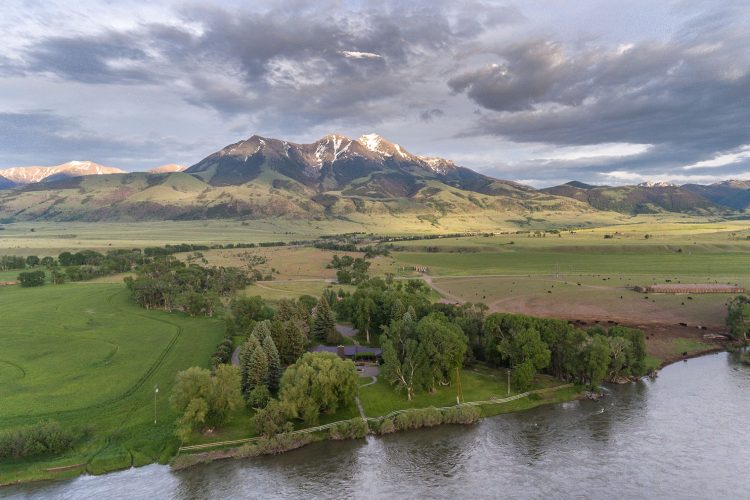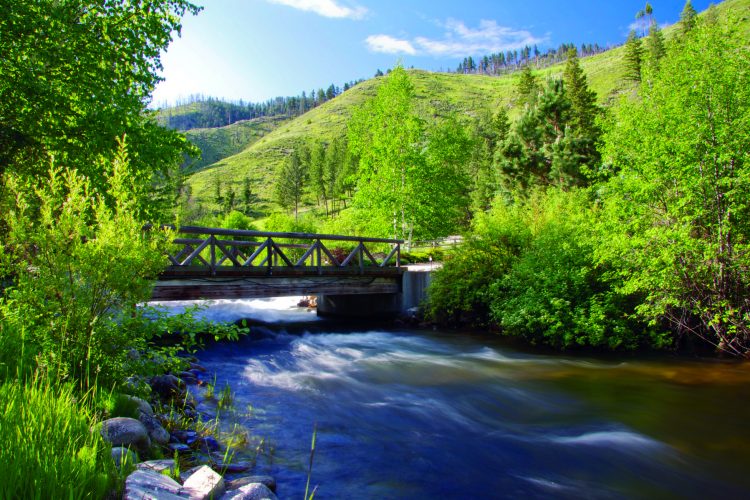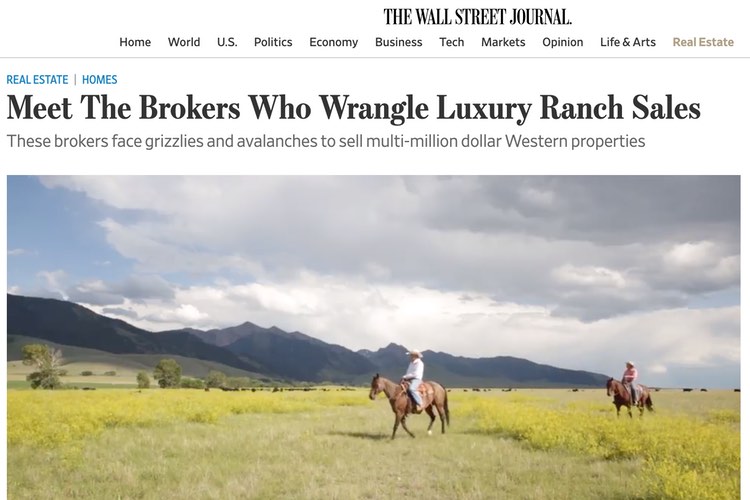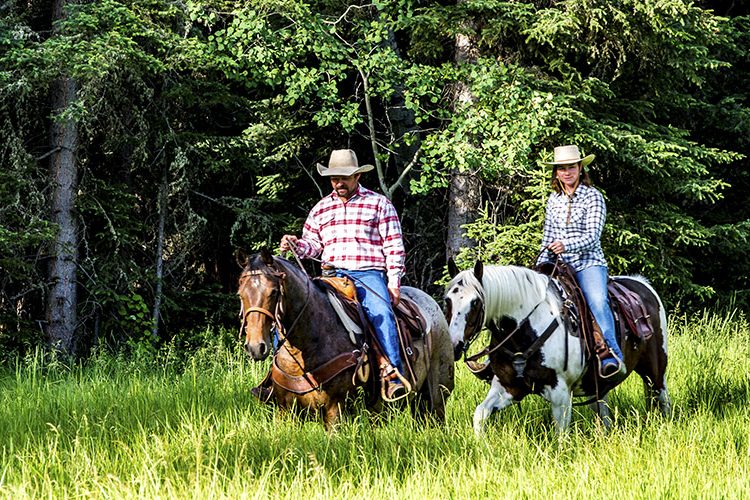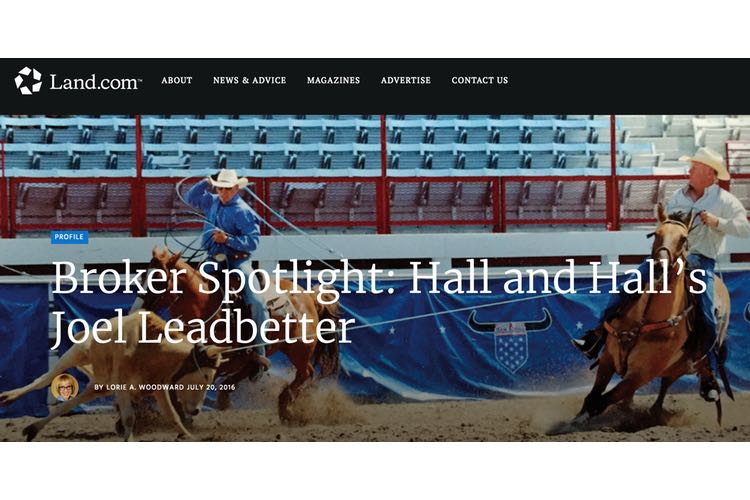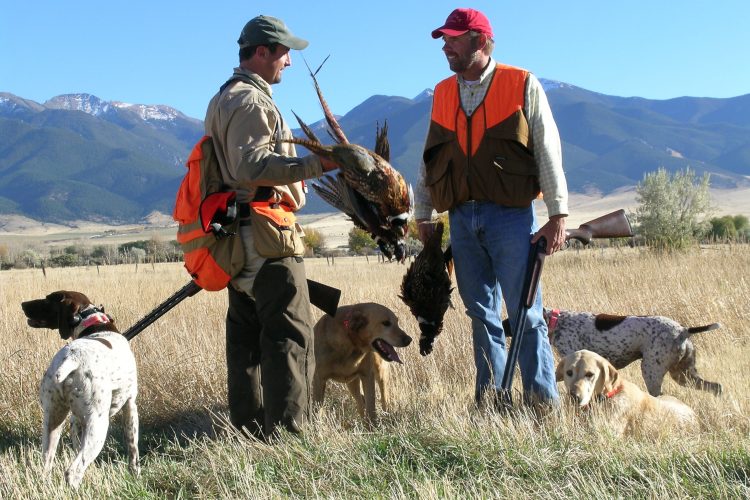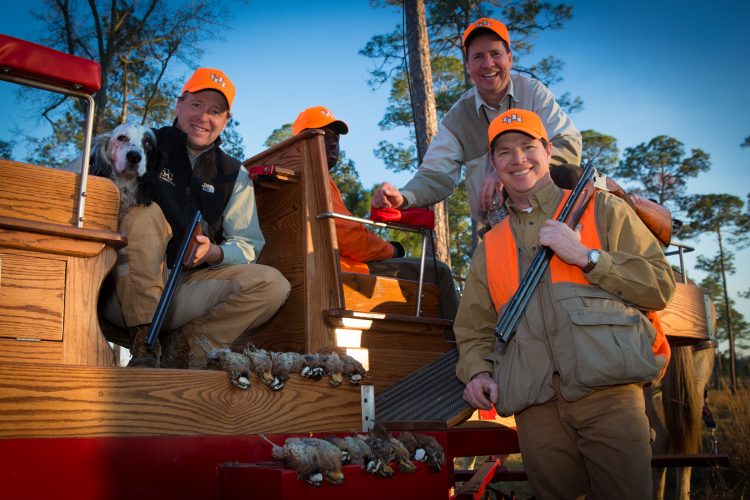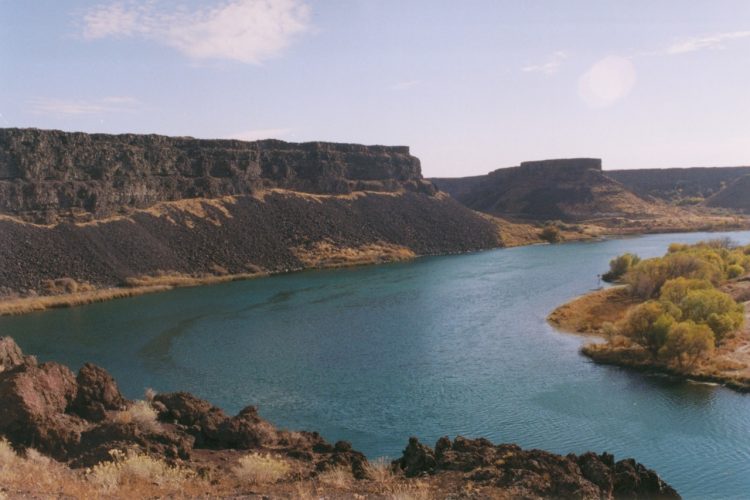 Our Hall and Hall broker, Randy Shelton, kept us in the loop as though it were. Our sale hinged on that of larger surrounding parcels, and when an initial offer fell through, Randy went back to the drawing board and found a suitable buyer who shared our values. That meant a lot to us, as our property had been in the family for more than 100 years.
From the first time I walked through the door, I sensed Hall and Hall's highest goals were to understand who I was and build a relationship, to understand what made my property special, and to find the buyer. Their discipline and focus was apparent. Throughout the entire process, their approach towards reality was different from the experiences I have had previously. Genuine would be the word I would use to describe everyone at Hall and Hall.
I interviewed 4 agents and selected Hall and Hall because of the agency's reputation for expertise in high end ranch property and global marketing. I had the pleasure of working with Tim Murphy on the sale of a family property in the Paradise Valley, Montana. We believe he represented our family interests well and contributed to the integrity of the property by joining together buyer and seller and a shared love for this special place in our lives.
Bill McDavid was an outstanding and very patient partner in this sale. His expertise in the market and marketing of the property was excellent. I would use him again in a heartbeat to either buy or sell a ranch property.
"Guns, bear spray and handsaws: These aren't the tools of your average luxury real-estate agent. But ranch brokers like Mr. Murphy, a Bozeman-based partner at Hall & Hall, occupy a unique and increasingly challenging niche in the world of multimillion-dollar property."
"When it was time to invest in a ranch for our family, we knew we needed to work with Hall and Hall. The expertise is unsurpassed."
In 1988, Joel Leadbetter became a partner at Hall and Hall where he has been instrumental in completing complicated, high-profile deals such as the recent sale of Texas' historic 512,000-acre Waggoner Ranch.
"The professionalism, preparation, and overall positive demeanor exhibited… were truly impressive… I have never before worked with a more dedicated, knowledgeable, and level-headed sales professional."
I had been looking for the right property for several years and Elliott Davenport's insight into the quail plantation market and his ability to think strategically was instrumental in helping me find our new place. Elliott was helpful on all technical aspects of contracting and due diligence. His post closing help with hiring and contractors made the process much easier as well.
I have purchased 4 ranches through Hall and Hall over the past 20 years, and there is simply no other team in the world like them. They have navigated complexity, professionally attended to every detail, operated with fairness and integrity, and demonstrated an unwavering commitment to me– whether representing me or the person on the other side of the deal.
//= asset_path('js/app-min.js'); ?>