For Sale
Reduced
North Fork Lodge
$12,900,000
St. Marys, PA
6,944± Deeded Acres
Executive Summary
Located in the heart of Pennsylvania's elk country, the North Fork Lodge represents a first-rate recreational property in one of the premiere hardwood growing regions of the world. The property has served as a gathering place for generations, offering a multitude of activities including a ski and sledding hill, fishing and boating, hiking, hunting, and trap and skeet shooting. With approximately 6,943 acres, there is outstanding privacy in one of the largest contiguous tracts available in western Pennsylvania. Access is via a well-groomed private access road leading to the heart of the property and it's 1920-era stone hunting lodge picturesquely located overlooking a large fishing pond. A strong wildlife management program has produced quality bear, turkey and whitetail deer hunting and has created a mosaic of landscapes for wildlife, with over 35 actively managed food plots attracting a host of species. The North Fork Creek Trout stream runs thru the property adding an extra dimension for the recreationist. Various age classes of black cherry, red oak, soft and hard maple and a variety of other species provide the base timber inventory which provides good long-term appreciation potential. An extensive network of internal roads provides access throughout the property for recreation and to the timber reserves. The property is conveniently located near the town of St. Marys and within easy reach of a number of eastern US metropolitan areas.
Just the Facts
Encompassing 6,943± acres, this is one of Pennsylvania's largest properties owned by a private individual

Borders Elk State Forest and State Game Lands on three sides

Excellent deer, bear and turkey hunting as a result of quality habitat and careful wildlife management

Significant marketable timber resource of varying age classes provides sustainable income stream

Water resources include North Fork and West Creek streams with brook trout, the main lake, and a stocked bass pond

Historic buildings include the authentic stone lodge built in 1921, adjacent kitchen and dining facility with additional lodging, ski chalet, and accessory buildings

The facilities can comfortably accommodate 30-38 guests

Excellent internal road system with approximately 150 miles of roads and several new bridges

Additional amenities include ski/sledding slope, skeet and trap shooting

Located 8 miles northeast of St. Marys in Elk County, PA, in the heart of Pennsylvania deer and elk country

St. Marys is home to over 13,000 people and is located between 120 - 300 miles of New York City, Philadelphia, Baltimore, Washington, Pittsburgh and Cleveland

​
General Description
The region is known for rolling to mountainous forested hillsides that provide prolific coloring during the fall leaf season.  Elevations on the property range from lows of around 1,450 feet above sea level to over 2,300 feet above sea level at the north end. Topography is typical of the Allegheny Plateau, with deep hollows running with clear streams to ridge top flats that accumulate snow in the winter, providing deep steady watering through the spring growing season.
Broker's Comments
In the world of real estate, size matters. This is one of the largest contiguous parcels available in western Pennsylvania and comes perfectly appointed with an historic stone hunting lodge and over 100 miles of private trails and roads for recreation. Few properties of this magnitude come available in the northeastern United States, and with large blocks of adjacent public land, there are limitless possibilities for outdoor adventure. 
Location
North Fork Lodge is located in Elk County, approximately 8 miles northeast of St. Marys.  St. Marys lies in the center of Pennsylvania's deer and elk country, and is one of the only areas east of the Mississippi that allows hunting of wild elk. St. Marys is easily reached from a wide variety of metropolitan areas, including:
Pittsburgh, PA: 120 miles, 2.5 hour drive time
Buffalo, NY: 125 miles, 2.5 hour drive time
Philadelphia, PA:  270 miles, 5 hour drive time
New York, NY: 300 miles, 5 hour drive time
St. Marys is home to over 13,000 residents, and has a private airstrip with a 4,300-foot paved runway at around 1,900 feet above sea level. In DuBois, around 30 miles away, there is a 5,500-foot paved runway at 1,800 feet above sea level
Locale
North Fork Lodge is located on the Allegheny Plateau in an area renowned for its hunting, fishing, farming heritage, and hardwood timber production. A mix of national forest and extensive state-managed hunting lands adds to the area's character and creates a land surface ownership reminiscent of the western U.S. The property borders the Elk State Forest and State Game Lands on three sides. A number of nearby attractions create a recreational mecca that regularly draws visitors from as far away as New York and Philadelphia. A few of the more notable nearby destinations include:
The Clarion Wild and Scenic River: rafting, fishing and wildlife
Allegheny National Forest: hiking, hunting and wildlife
The West Branch of the Susquehanna River: fishing
Sinnemahoning State Park: elk viewing and eagle's nests
The general area consists of over two million acres of mixed hardwood and conifer forest, the signature characteristic of the region. 
Acreage (Deeded & Leased)
Deeded Acres: 6,944±
Total Acres: 6,944±
Additional Information
TIMBERLAND AS AN ASSET CLASS
Over the last several decades, timberland investment has become an emerging asset class contributing tangible and durable strength to a balanced portfolio. Timberland investment can be loosely defined as the acquisition and management of high-quality timberlands to produce a long-term financial return. Key features of timberland include biological appreciation, positive market dynamics, low correlation against other asset classes, and soft values such as ecosystem services, conservation potential, and other related outputs.

Timberland joins a variety of other asset classes in providing a hard-asset alternative to equities and fixed income instruments, the mainstays of investment portfolios for many years.  As a real asset, timberland holdings derive their value from their utility: wood and wood products are in wide demand and only face a rising demand curve as populations and economies grow. Further, there is exhaustive academic research that supports timberland's ability to hedge inflation, an important component of any wealth preserving portfolio.  In other words, timber prices tend to rise during periods of high inflation, thus providing an excellent inflationary hedge.

Timberland returns are largely driven by biological growth, which also reduces return volatility. Simply put, trees continue to grow regardless of market conditions. Asset value can be stored on the stump with minimal cost until such a time as market conditions favor liquidation. Biological growth creates cash-flow optionality and is unique to this asset.

Positive market dynamics of timberland assets relate to a strengthening economy, population growth, and the simple fact that wood and wood products are used in almost every conceivable category of consumption. Environmental regulation and residential encroachment further narrow the supply of available high-quality timberlands and, thus, the two intersecting curves speak to very favorable long-term potential for a sound return on investment from timber lands. 

Low correlation to most other major asset classes suggests that timberland investment can directly influence the overall volatility of an individual or institutional portfolio.  Finally, for those interested in socially responsible investments, timberlands also provide significant ecosystem level returns in the form of clean air, clean water, wildlife habitat, and other related goods.  As markets emerge for water, carbon and other specific quantifiable outputs, ancillary revenue streams may emerge over the long run.

CONSERVATION EASEMENTS
There is no conservation easement on any portion of this property. Excellent potential exists for a new owner to monetize the conservation values of this property through establishment of a conservation easement. 
Improvements
Improvements consist of the following structures:
Main Stone Hunting Lodge built in 1923
Dining Hall built around the same time, with additions in the 1940s and 1960s
Trap and Skeet facilities built in the early 1960s
Ski Chalet built in the early 1970s
40' x 60' garage built in 1968
The historic hunting lodge is a classic piece of architecture from its era, reminiscent of the Adirondack style of building.  Graceful stone columns support a generous verandah overlooking the lawns and adjacent pond.  Inside, dark wood paneling and period furniture bestow an authentic expression of the glory days of hunting lodges where families gather to reminisce and share the day's adventure. Five bedrooms, including four dormitory-style rooms and an owner's suite along with five baths, are grouped with a bar/social area to complete the setting.  
The dining hall offers a commercial kitchen, large dining/meeting area, a second bar, and another five bedrooms with three full baths and two half-baths provide the common area. The ski chalet is located at the base of the ski and sledding hill, next to the bass pond.  The shop building provides all the necessary work space and equipment storage.  In all, 30 – 38 guests can be lodged in the facilities at one time, depending on single or double occupancy.  
In both the hunting lodge and the dining hall, the current owner has provided extensive remodeling and updates. In 2007, three new forced air propane furnaces were added. Later, in 2009, updates include new roofs and windows and four bathroom updates. That year, there was also insulation and knotty pine ceilings added to both structures. The garage and skeet range received new roofs in 2016 and 2015, respectively. New 50-ton bridges were added to the access road in 2014 and 2016. All aspects of the property are exceptionally well-maintained.
A concrete dam, which provides a fishing pond at the confluence of the North Fork and West Creeks, was extensively refurbished in the 1940's. 
Taxes
Annual property taxes are approximately $34,300.00.
Recreational Considerations
The Allegheny Plateau has long been recognized as a premiere eastern destination for hunting, including wild elk, whitetail deer, bear, turkey, ruffed grouse, and coyotes. The North Fork Lodge sits on the northern edge of Pennsylvania's elk hunting zone and has occasionally witnessed elk wandering onto the property, but has especially abundant populations of the other species mentioned above. 
North Fork has participated in an extensive management plan to help balance the natural structure of Pennsylvania's big woods. All species flourish and have benefited from select cuttings and strategic food plots. The road systems offer sunlight and browse for nearly all the wildlife and provide access to every corner of the property. 
There are two lakes that are a joy for kids and grown-ups alike. The first, fed by the North Fork and West Creeks, is filled with trout, while the second hosts nice populations of bass and other pan fish. 
The hunting seasons in Pennsylvania runs nearly year-round with few times in which there is no hunting available. Spring gobbler season begins in April, while deer hunting extends well into December. In the few in between months, a variety of lesser species may be hunted to keep the outdoor adventures going. A detailed list of species and seasons can be found on line at the following URL:
http://www.pgc.pa.gov/HuntTrap/Law/Pages/SeasonsandBagLimits.aspx
Aside from the hunting and fishing opportunities, there are approximately 120 miles of roads and trails accessible by four-wheeler, horseback, or foot making this a great property for the motorized recreationist, equestrian or muscle-powered enthusiast.  Ski/sledding hill and trap shooting….
General Operations
Starting with the current ownership in 2007, there has been active management of the wildlife habitat in the form of food plots, as well as an active road maintenance program. Current food plots total about 35 acres on 35 separate openings, ranging from small quarter-acre patches up to around 2 acre or more pieces.  There are approximately 120 miles of four-wheeler accessible roads and trails, with around 60 miles of that being haul-rated roads passable by logging trucks. 

Active timber management in the years prior to 2007 reduced the timber volume down to 12-inch cuts and an occasional, smaller clearcut. Extensive expansion of the road networks occurred in the late 1980s and early 1990s with the most recent 12-inch entries occurring around the mid-2000s prior to the current owner's tenure on the property. Currently on the property there is outstanding regeneration of cherry, oak, maple and other commercially valuable trees. Timber cruise data is available upon request.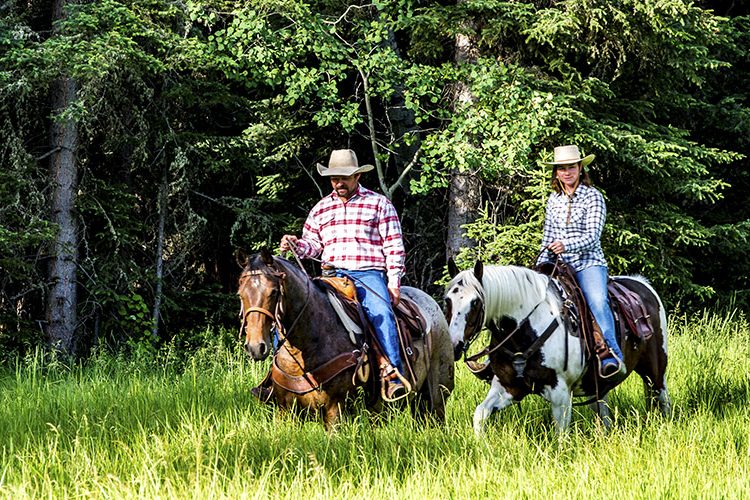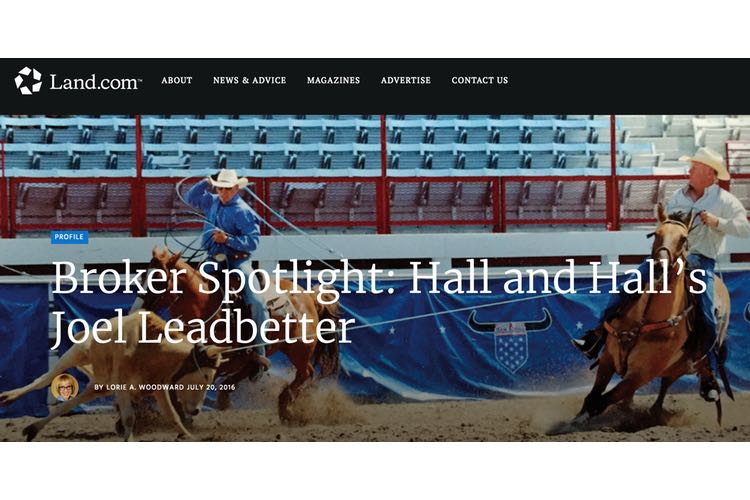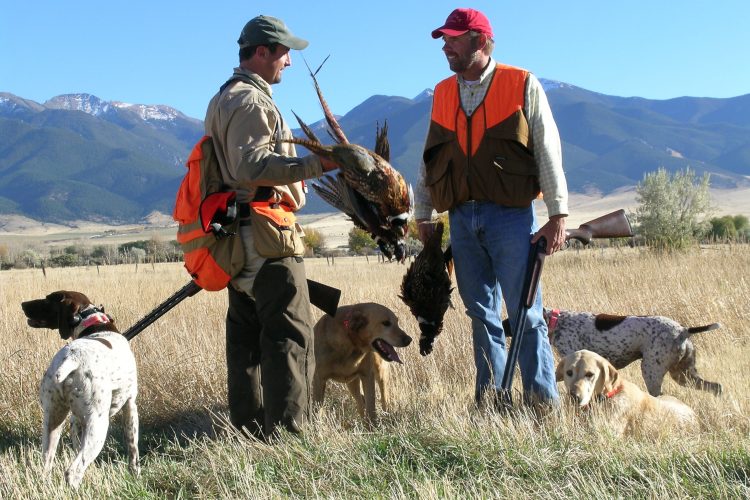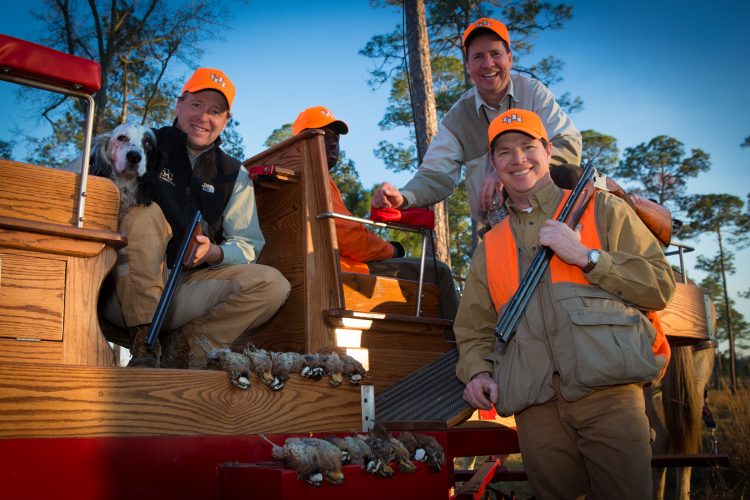 "When it was time to invest in a ranch for our family, we knew we needed to work with Hall and Hall. The expertise is unsurpassed."
In 1988, Joel Leadbetter became a partner at Hall and Hall where he has been instrumental in completing complicated, high-profile deals such as the recent sale of Texas' historic 512,000-acre Waggoner Ranch.
"The professionalism, preparation, and overall positive demeanor exhibited… were truly impressive… I have never before worked with a more dedicated, knowledgeable, and level-headed sales professional."
I had been looking for the right property for several years and Elliott Davenport's insight into the quail plantation market and his ability to think strategically was instrumental in helping me find our new place. Elliott was helpful on all technical aspects of contracting and due diligence. His post closing help with hiring and contractors made the process much easier as well.
//= asset_path('js/app.js'); ?>