Past Auction
Coolfont
This auction was on Jun 21 Berkeley Springs, WV 988± Deeded Acres
Executive Summary
Nestled in the foothills of the Allegheny Mountains, in the shadow of Cacapon Mountain, lies the beautiful 988+ acre Coolfont Property. Purchase a year-round treasure with beautiful scenery and abundant area activities.
Just the Facts
Manor House 
National Register of Historic Places
Built in 1916
Colonial Revival Style w/stucco facade
Built by celebrated author, social reformer and Editor John Herbert Quick
2 1/2 Story Mansion  
Commercial Property - 99 N Washington Street 
2,383 SqFt
2 Story plus attic and full basement, freestanding building
Year Built 1915
Construction Type - Masonry
HVAC - Heat Pump 1st floor, Baseboard electric 2nd  
Located on one-of-two major Commercial Blocks in Berkeley Springs, WV
General Description
988 Acres divided into 8 Tracts with an additional Tract being located in the Town of Berkeley Springs, WV. Was at one time a large resort that catered to travelers from the surrounding areas of Maryland, Virginia, Pennsylvania & West Virginia. The area is known for its' long history, George Washington visited often and was one of the first to survey the area. From atop the local hills George Washington was able to take in the vast views spanning miles to the West and fueling his desire to expand westward. The property has many small buildings, Chalets, what was once a restaurant, the administration building for the resort and 2 Homes. One home is on the Registry of Historic Places. Water is known to flow from the rocks here and is even capture to provide water to the Historic Manor House.  Some Tracts are large with abundant timber, while others are smaller tracts that would make for perfect weekend getaway locations.
Location
Morgan County is in the foothills of the Allegheny Mountains which have a North/South pattern of
valleys and ridges. Cacapon Mountain divides the county North/South and runs along the Northwest
boundary of Coolfont Resort; Sleepy Creek Mountain defines the Eastern border of Morgan County
which is located 6 miles due East of Coolfont Resort. The Potomac River defines the Northern border
of not just Morgan County but the State of West Virginia as well and is only 2 miles Northwest of Tract
#1. Cacapon River runs North on the Westside of Cacapon Mountain and empties into the Potomac
River at the Town of Great Cacapon which is located only 1.5 miles from the property boundary.
Locale
• Abundant hardwoods including hickory, red
oak, white oak, poplar and ash
• Excellent hunting for deer, bear and turkey
• Extensive development entitlements available
to a whole property buyer
• Beautiful secluded property within a two hour
drive of major cities
• Historic Berkeley Springs has been
recognized as one of the top small arts towns
in the U.S.
• Permitted for construction of infrastructure that can support 1200 residential units and a large
commercial component.
• Original development plan integrates a mix of homes to create a more varied and interesting street
scape, including 606 single family; 250 duplexes; 95 townhomes; 36 live/work units and 110 condo/
apartments.
• Formed a Community Enhancement District (CED) that provides opportunity to secure $45 million in
bonds to support the infrastructure development.
• No Zoning in Morgan County, in which Berkeley Springs is located.
• 2 story freestanding Commercial Building located on one of the two prime commercial blocks in
Berkeley Springs
Aesthetic Considerations
Views that span across WV, MD, VA & PA & can see the Potomac River Valley. State Park across the road and adjacent to property. Perfect location for viewing of the Fall Colors and winter beauty
History
Manor House is on National Registry of Historic Places; John Herbert Quick House.
Surveyed by George Washington
80 Miles from Washington DC
45+ years as Family Resort
Acreage (Deeded & Leased)
Deeded Acres: 988±
Total Acres: 988±
Water Resources
Many water features such as: Sir John's Run a tributary of the Potomac River. A Large Lake on Tract #6. Many natural springs including Coolfont Spring, the name sake of the property and also consider part of the source water for the Berkeley Springs in the Town of Berkeley Springs, WV
Timber Resources
Abundant Timber, but no information on harvesting history
Wildlife Resources
Adjacent to State Park where hunting is not allowed, also within 6 miles of Sleepy Creek Wildlife Management Area. Area is populated with White Deer, Black Bear & Turkey. Also in close vicinity is Quail Hollow Hunts, a 300 acre hunting preserve for upland birds.  
Recreational Considerations
Could be restored to once famous resort area, with winter tubing hill, restaurant and many chalets. Or use for family retreat with some work. Hiking, biking and horseback trails surround the property
Leases and Permits
Verizon Ground Lease for Cell Tower & Associated Access Easement
Terms
b. An earnest money deposit of 10% of the Total Purchase Price will be due immediately following the auction upon signing the contract. The remainder of the Total Purchase Price will be payable at closing. Closing will take place within 45 days of the auction date or as soon thereafter as the required closing documents are available. Possession shall be transferred at the date and time of closing. c. The 2016 taxes shall be prorated to the date of closing. Buyer will be responsible for all subsequent taxes. The sale of the Property will include any Mineral interest appurtenant to the Property, to the extent owned by the Seller. d. The Seller will furnish the successful Buyer(s) a current Title Commitment for an owner's policy of title insurance in the amount equal to the Total Purchase Price, and Seller will pay the premium for issuance of such policy. Seller agrees to convey merchantable title to the Property, subject only to the Permitted Encumbrances as defined in the Sales Contract. Transfer tax paid upon recording the deed will be split half by the Seller and half by the Buyer. The Seller will pay to record any mortgage/DOT releases and the Buyer will pay to record the deed and any other documents. All additional fees charge by the title company/closing agents for handling the closing will be split half by the Seller and half by the Buyer. e. Acceptance or rejection of any auction bid is subject to approval by the Seller. f. The Auction Company, associated Brokers, and their representative are exclusive agents of the Seller.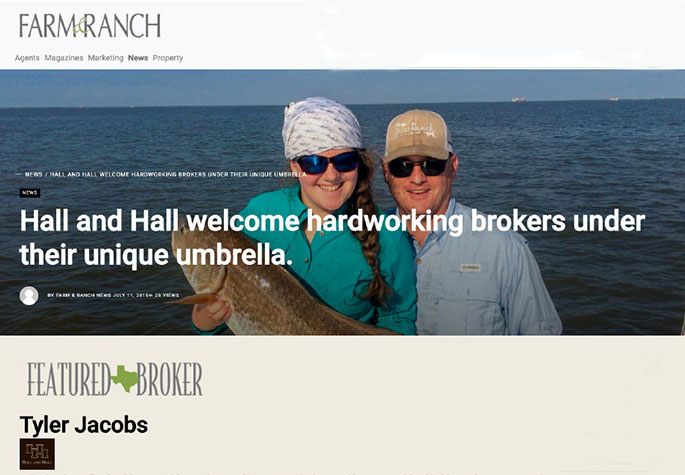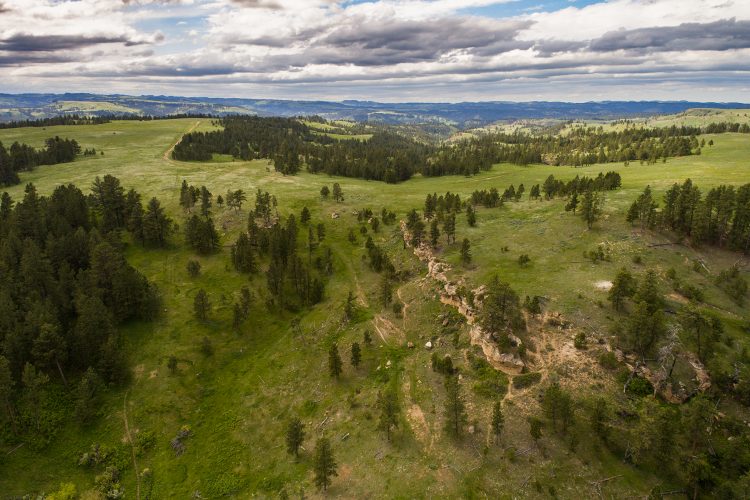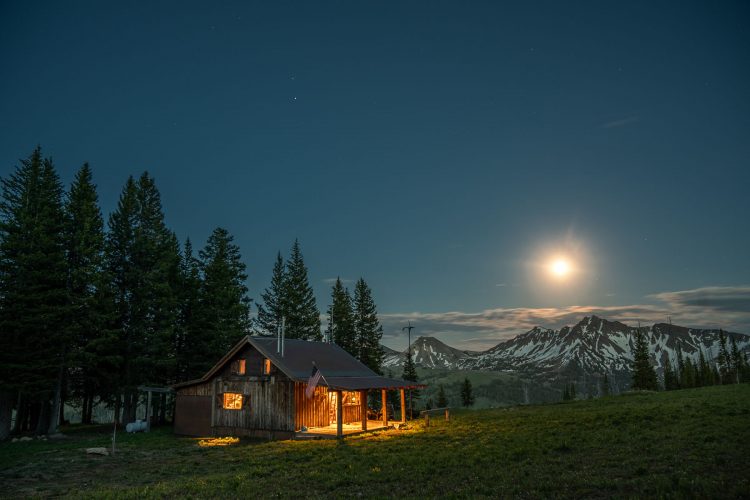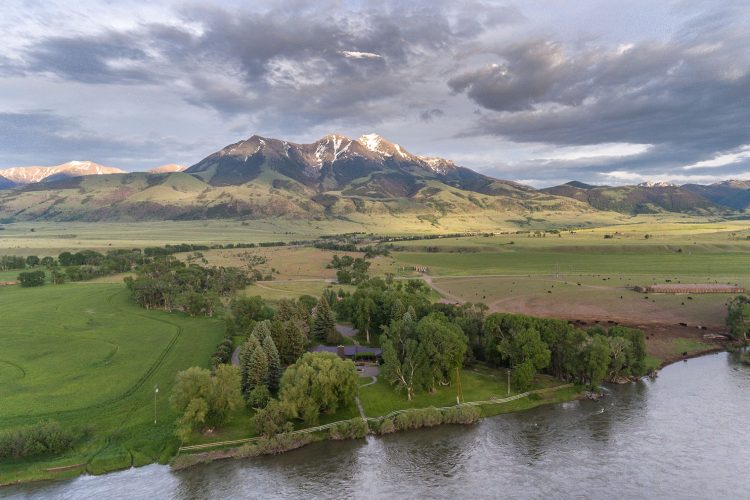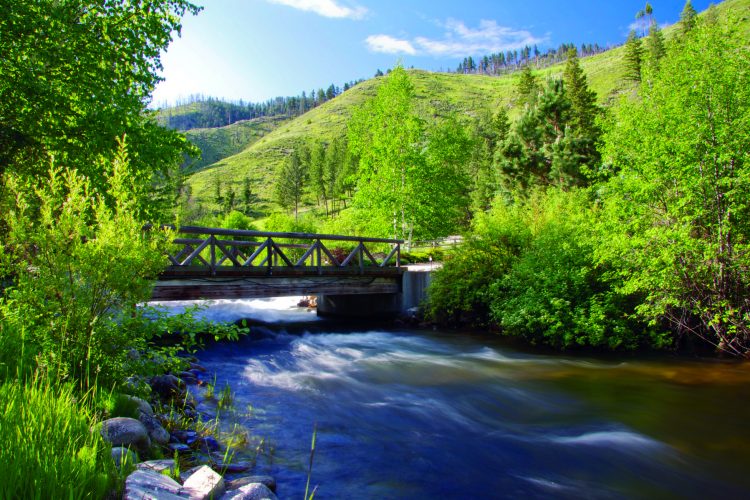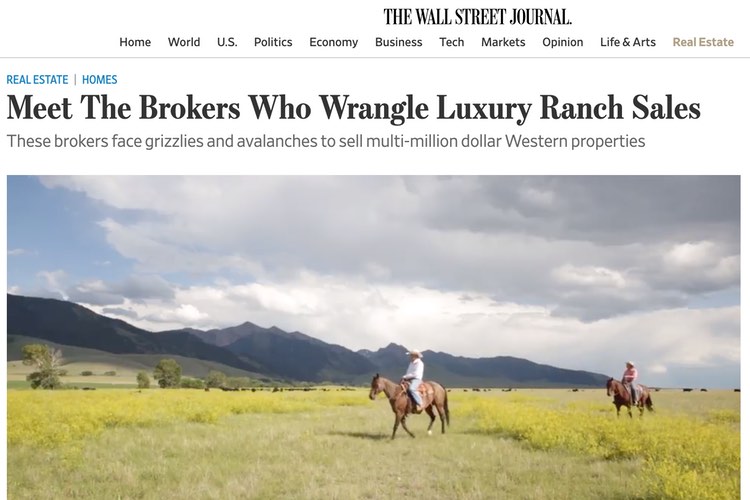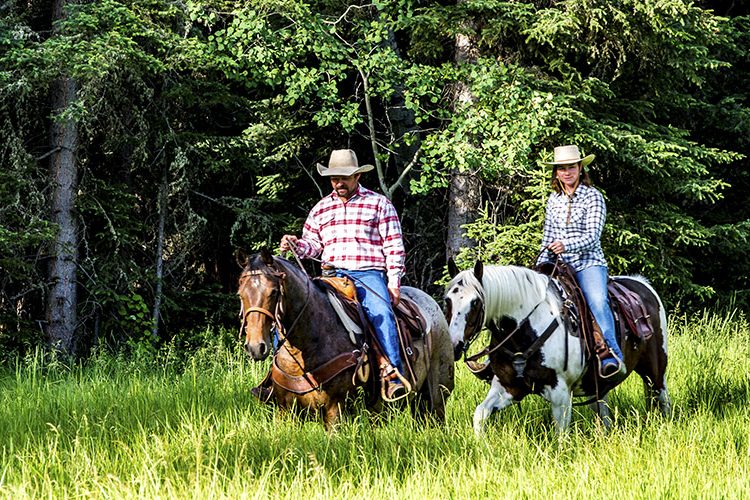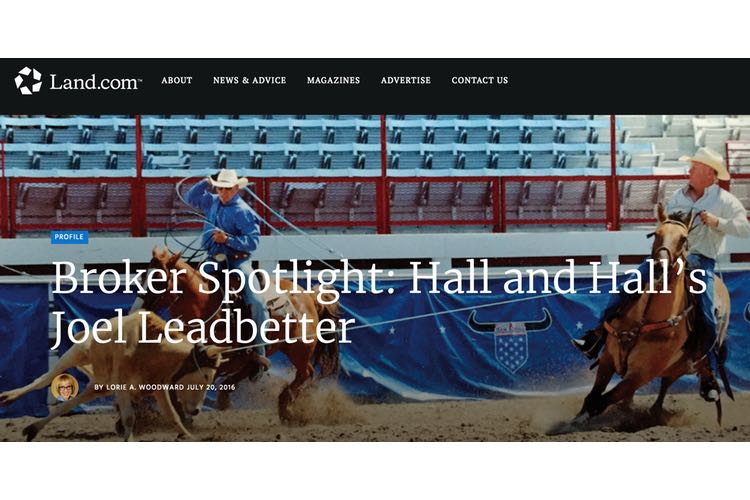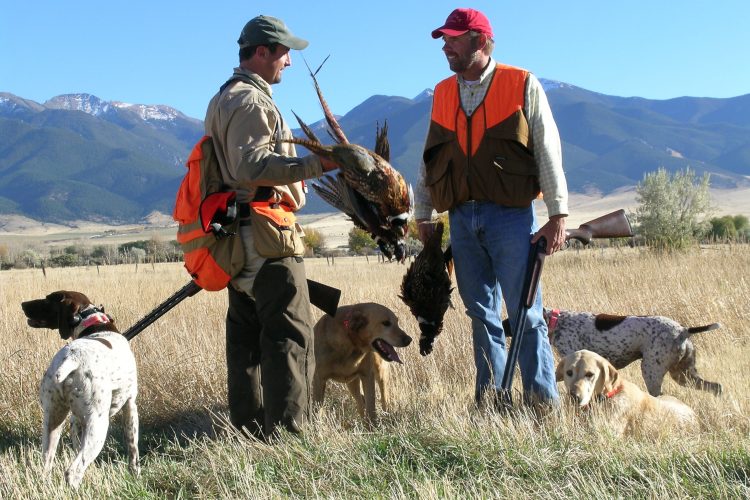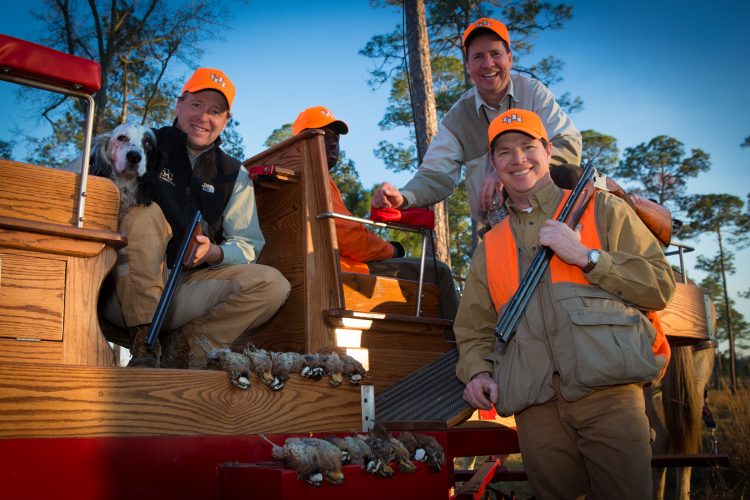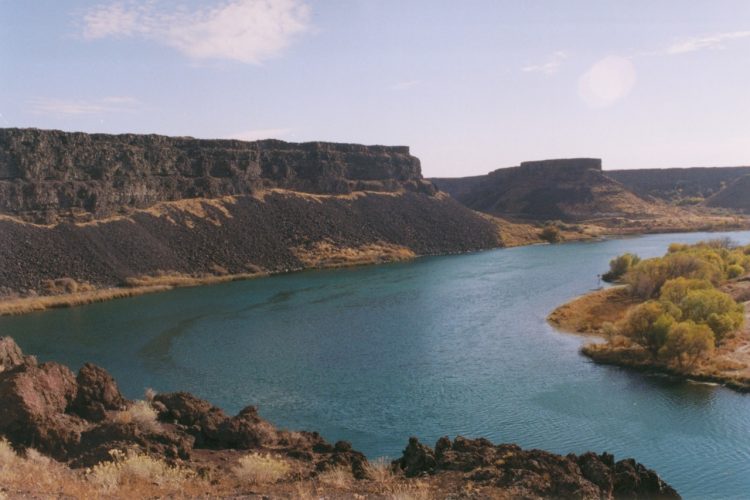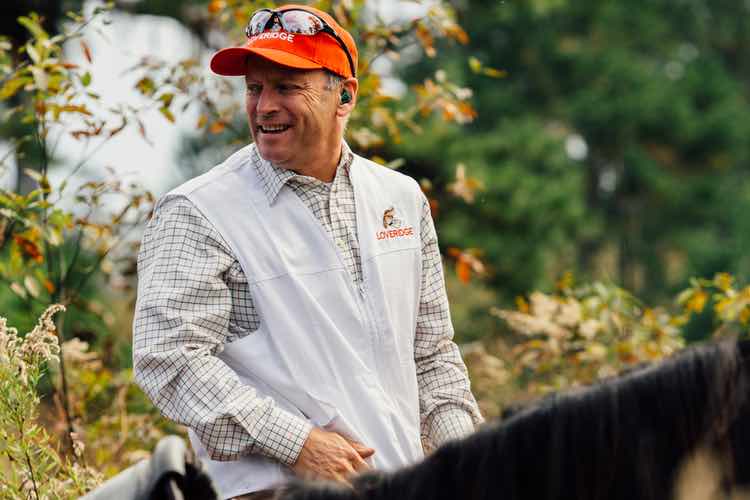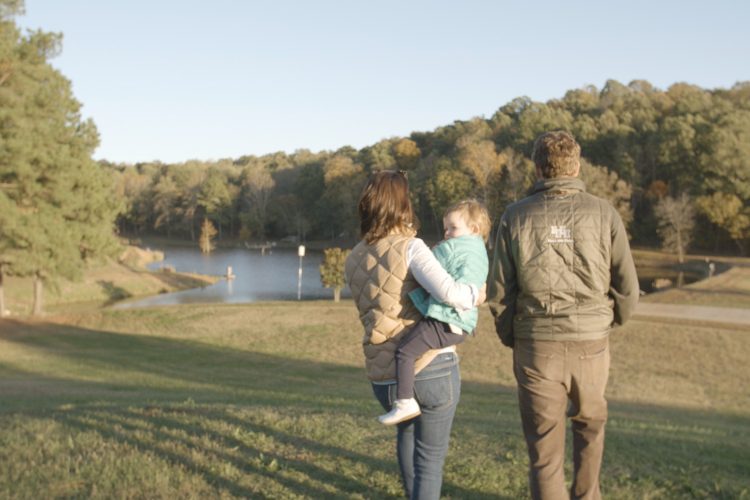 "Most brokers have a strong sense of independence, so brokerages work around that, but Hall and Hall is not about the one working alone—their strength and longevity is built on the group, on the family," explains Tyler Jacobs. "It's the basic fundamentals and traditional values that we've thrived on since the company was founded back in 1946."
Our Hall and Hall broker, Randy Shelton, kept us in the loop as though it were. Our sale hinged on that of larger surrounding parcels, and when an initial offer fell through, Randy went back to the drawing board and found a suitable buyer who shared our values. That meant a lot to us, as our property had been in the family for more than 100 years.
From the first time I walked through the door, I sensed Hall and Hall's highest goals were to understand who I was and build a relationship, to understand what made my property special, and to find the buyer. Their discipline and focus was apparent. Throughout the entire process, their approach towards reality was different from the experiences I have had previously. Genuine would be the word I would use to describe everyone at Hall and Hall.
I interviewed 4 agents and selected Hall and Hall because of the agency's reputation for expertise in high end ranch property and global marketing. I had the pleasure of working with Tim Murphy on the sale of a family property in the Paradise Valley, Montana. We believe he represented our family interests well and contributed to the integrity of the property by joining together buyer and seller and a shared love for this special place in our lives.
Bill McDavid was an outstanding and very patient partner in this sale. His expertise in the market and marketing of the property was excellent. I would use him again in a heartbeat to either buy or sell a ranch property.
"Guns, bear spray and handsaws: These aren't the tools of your average luxury real-estate agent. But ranch brokers like Mr. Murphy, a Bozeman-based partner at Hall & Hall, occupy a unique and increasingly challenging niche in the world of multimillion-dollar property."
"When it was time to invest in a ranch for our family, we knew we needed to work with Hall and Hall. The expertise is unsurpassed."
In 1988, Joel Leadbetter became a partner at Hall and Hall where he has been instrumental in completing complicated, high-profile deals such as the recent sale of Texas' historic 512,000-acre Waggoner Ranch.
"The professionalism, preparation, and overall positive demeanor exhibited… were truly impressive… I have never before worked with a more dedicated, knowledgeable, and level-headed sales professional."
I had been looking for the right property for several years and Elliott Davenport's insight into the quail plantation market and his ability to think strategically was instrumental in helping me find our new place. Elliott was helpful on all technical aspects of contracting and due diligence. His post closing help with hiring and contractors made the process much easier as well.
I have purchased 4 ranches through Hall and Hall over the past 20 years, and there is simply no other team in the world like them. They have navigated complexity, professionally attended to every detail, operated with fairness and integrity, and demonstrated an unwavering commitment to me– whether representing me or the person on the other side of the deal.
Having been in our family for 70 years, selling Loveridge was a big decision for our family and we needed the right person to walk us through this process. Elliott Davenport has exceeded our expectations and represented our family very well through this sale. His depth of knowledge for the Red Hills, his critical thinking, intimate understanding of the market, and honest approach has made this process very pleasant and rewarding for us. Simply, he gets it and that has served us very well.
Positioning a high-end Luxury Farm in the market to maximize Seller value requires a special set of skills along with a true understanding of the audience. Having a National presence and the knowledge of how to market into that audience is key to executing a successful transaction. Elliott Davenport of Hall & Hall and his team of seasoned professionals are uniquely qualified to deliver these results. They exceeded our expectations!  We could not be more thrilled with their performance.
//= asset_path('js/app-min.js'); ?>