Stories
"Ranch" Puts the Rodeo in Ranch Rodeo
Oct 27, 2023 | Hall and Hall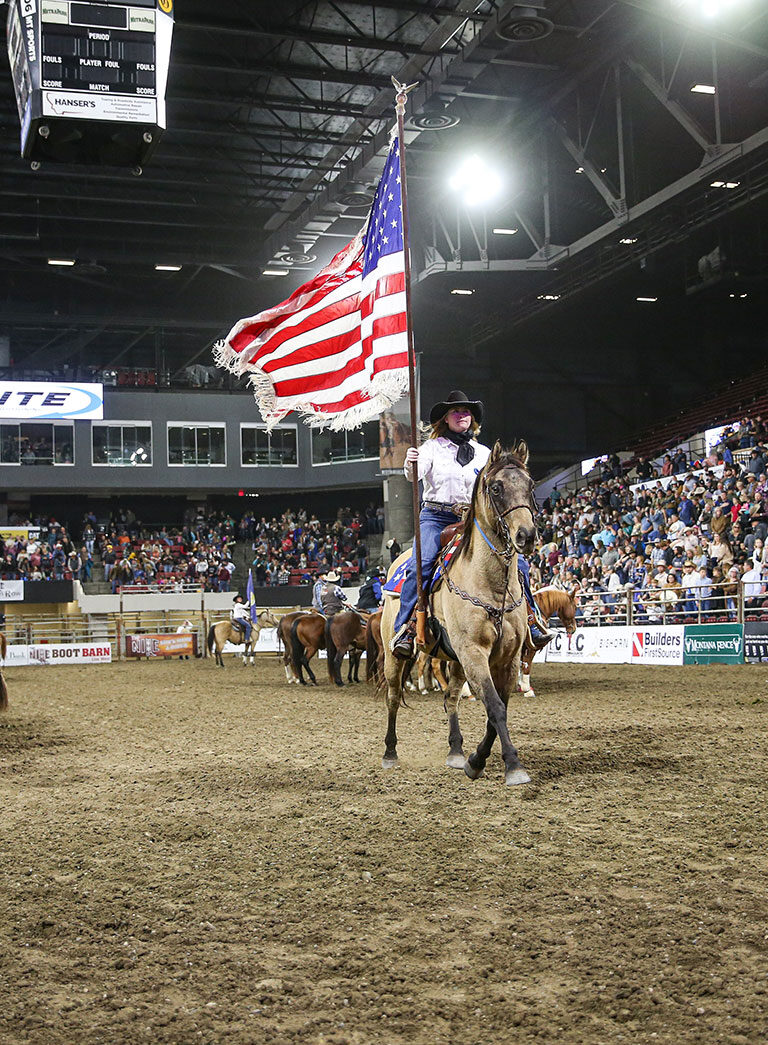 When Team Doctoring is in the lineup for competition or even Team Load and Tie, we know we have a ranch rodeo on our hands. For a few short hours last weekend, a few Montana and Wyoming cowhands begged, borrowed, and stole some time off the range to provide entertainment and a few realistic range athletics we don't find in the typical rodeo arena. These skills are built over a lifetime and both rider and horse need to be cow savvy. But as in all competitions, luck of the draw plays a role.
Maxwell Butte Ranch from Powderville, Montana, rode away with First place for this year's NILE – Ranch Rodeo but not far behind were Team Krutzfeldt, also out of Powderville, Montana, and including a cowboy from the world famous buckinghorse area, Miles City.
Always an exciting event, the Ranch Bronc Ride Champion was Will Roen of Huntley, Montana.
Number one cowboy of the weekend went to Logan Milligan of Henry, Wyoming who was presented with the Top Hand Award and was incremental in earning Thompson Livestock of Lusk, Wyoming third place in overall competition.
And while these cowhands work hard, we know the real winner is the animal offering the ride. Top Horse Award goes to Stevie Vonder, ridden by Delon Parker of Harlowton, Montana, prancing away with the award for his cowy prowess and athleticism.
New to the Ranch Rodeo was a youth event. The required task consisted of six teams of three sorting three steers out of the herd with the fastest time winning. Gypsy Basin Cattle Company from Dupuyer, Montana brought home first and all of these kids did an excellent job!
A fun event to sponsor and a supporter of NILE overall, we look forward to seeing even more cowboys and cowgirls out next year demonstrating what it takes to make a living raising cattle.
"It is an honor to serve as Vice President of the NILE Organization, and to serve as the Chair of the Ranch Rodeo Committee this year. The Ranch Rodeo Committee has a great team, which includes the NILE's GM Leah Clark. The NILE would not be able to put on this two-day event without the assistance of numerous volunteers who donate their time and hard work. I look forward to many successful Ranch Rodeo events in the future and I want to personally thank everyone involved."
~Scott Moran, Hall and Hall Director, Loan Officer
Photography Credits: Hailey Rae Photography
Northern International Livestock Exposition
Hall and Hall is a proud sponsor of the NILE 2023 Ranch Rodeo. Thank you and congratulations to all of this year's contestants!