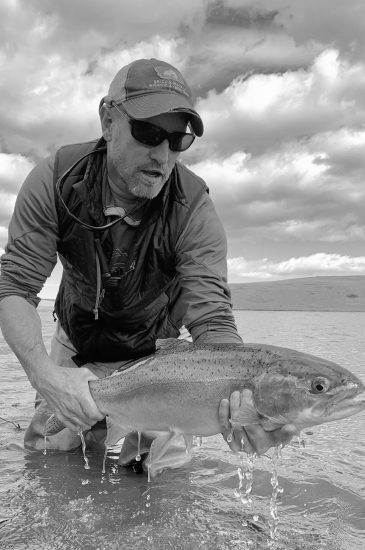 Deke Tidwell
Real Estate Partner
Raised in Northern California and the son of a vintner, Deke grew up firmly embedded in the region's burgeoning wine industry. It was there he learned to appreciate those rich landscapes and the bounty they sustained. After visiting Montana several times as a teenager and seeing the natural beauty, he knew that someday he would make his home there. In 2005, he made the move to Missoula where he now resides with his partner in life, Deana.
Licensed in 2010, Deke offers a decade of real estate related transactional work to his buying and selling clients. To complement his love of the land, he is active in local open space conservation, sitting on two municipal commissions over the last five years. Additionally, he is active in local real estate governance and leadership. He is a graduate of CSU Sacramento with a Bachelor's degree in Criminal Justice.
Befitting a treasure state denizen, Deke avails himself of all that western Montana has to offer.  He is an avid fly fisherman, snowboarder, and hunter. He is a world traveler and makes international adventure travel a priority.
Currently, Deke is licensed as a broker in the state of Montana.
Servicing the Following States