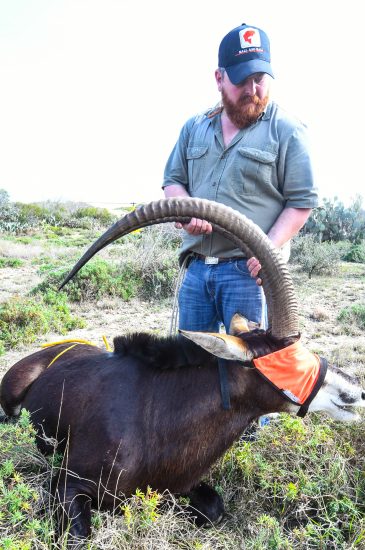 Jay Leyendecker
Real Estate Partner
View Bio Video
Jay was born, raised and currently lives in Laredo, Texas, where his family has resided since the 1860s. He has earned a bachelor's degree in Business Administration and a two-year wildlife management degree and is fluent in Spanish. He is a wildlife enthusiast with over two decades of field experience in Texas wildlife management, habitat management, wildlife breeding, game capture, and hunting operations. Jay is a trusted consultant to new and longtime landowners and managers statewide. Growing up he always knew land and wildlife were to be the career path he was to pursue, so he volunteered at ranches near his home in southern Texas to learn the craft of the land and wildlife management alongside private land biologists. Fascinated by Africa with its diverse wildlife, Jay's adventurous spirit first led him to the African continent in the year of 1999. Since that first season, he has been traveling to various African countries every year since. His years of international experience often give him an edge on the norm and a view from outside the box. Jay greatly believes in giving back to his community and sits on various boards and committees including but not limited to Dallas Safari Club- South Texas, Trinity Oaks Foundation, International Professional Hunters Association and the Laredo Chamber of Commerce's Cola Blanca Contest.
Broker Insight
There's never been a better time to sell your farm or ranch, and here's why: Low inventory levels combined with a large number of eager buyers are resulting in increased demand for premium recreational, operating, and hybrid ranches across the state.
Now is the time to make a move.
Email Jay to get a valuation of your property or schedule a call to discuss your options.
Servicing the Following States