As we embark on a new decade, and a new era of ranch real estate, it is a good time to reflect on the past as the world of investment quality rural real estate has evolved incredibly during my nearly 50 years of representing owners and prospective owners of farms, ranches, and other types of rural land.
When I entered the business in 1971, even the concept of an exclusive listing was rare. Hall and Hall was one of the few companies that was entrusted with this level of responsibility. Generally brokers simply utilized their personal connections to put buyers together with owners who wished to sell. There was never any discussion of "representation." It was simply the broker's job to work fairly and honestly with each side to find common ground.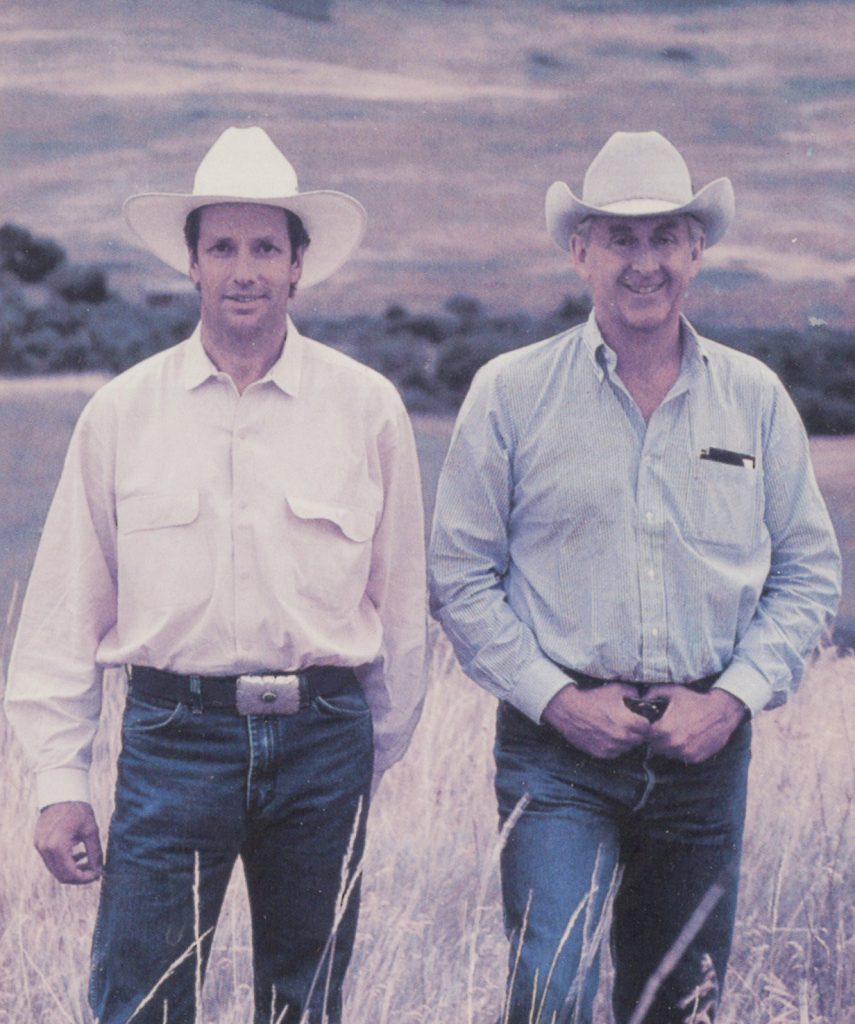 Your reputation as a broker was built upon your ability to get the job done and on your personal integrity throughout the process. Generally when the parties shook hands on a deal, it was done.
Concepts of due diligence, environmental reviews, building inspections, access easements, etc. were rarely a part of the process. In those days land sold pretty much based upon its ability to produce crops or run some number of cows. Buyers often spent weeks and years visiting different properties to find just the right one, as they were buying places where they would live and raise their families.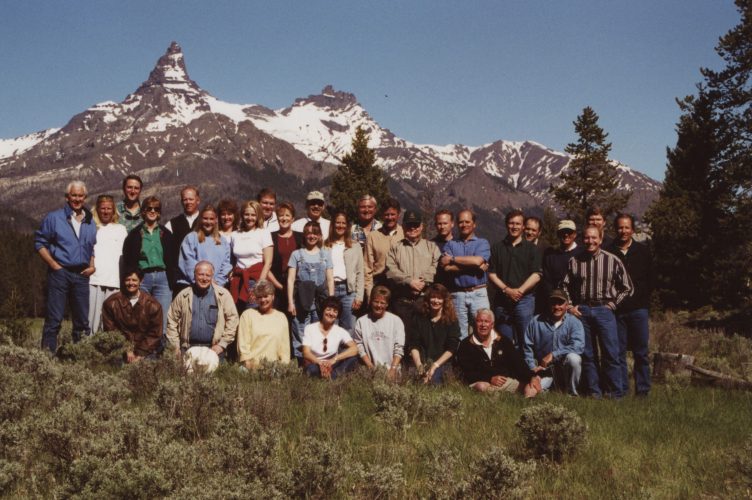 We at Hall and Hall had the concept that land needed to be marketed and sold as an investment class asset. We created the first ranch brochures – literally gluing photos into a folder and preparing a written description of the property. For the last 40 years we have remained at the cutting edge of technology in this field to the point that today a physical brochure is almost unheard of. Our website now offers hundreds of digital photos, complete descriptions, videos and maps of our listings.
In fact I recently had the experience of showing one of our listings to a member of the Millennial generation – age 30 plus. They had a map of the ranch on their iPad and absolutely insisted that we use their maps to tour the ranch. I, being a bit old fashioned of course had a paper copy of the map in my briefcase!  Well it was a bright sunny day and we had no cell service. It was so bright outside that you could not even see their map on the iPad. I absolutely could not persuade them that my paper map was every bit as good as the one they could not view on their screen!

Over the years we have been successful in positioning high quality rural land as an investment class asset. It has been an interesting evolution. In the early days we had a monopoly on knowledge. We knew the market, we knew what had sold and for how much and the details. We knew what was available. These days people arrive often knowing as much or more than we do about a property – witness my millennial clients mentioned earlier.  They have access to publicly available information plus of course all the information we provide them. In addition, if they do not have the information, they demand that we provide it. Essentially, when they view a property, they are normally just confirming what they already know. We have had to evolve as a firm to stay relevant and to provide a meaningful service to our clients. What does that mean: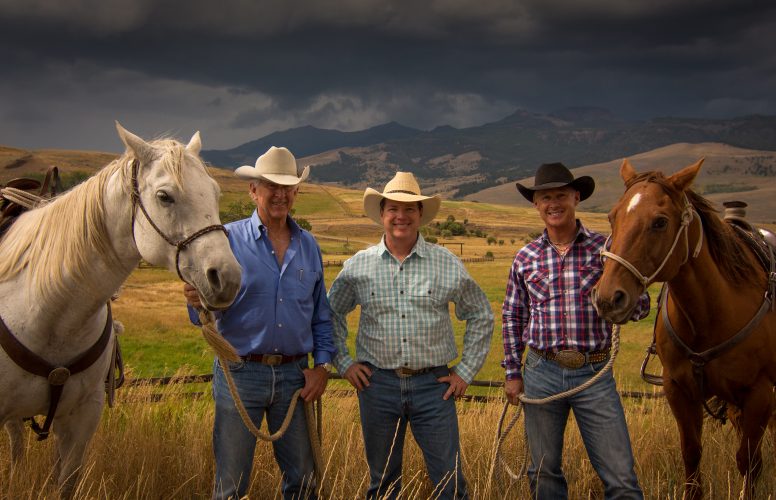 We have to be prepared to provide complete information and knowledge that is credible and delivered in a simple easy to understand format. This includes high quality video and photography.
Because of the fact that there is no quality control on the information out there, we need to be able to curate that information on behalf of our clients.
The old adage that "time is money" has never been more true than it is today.  No one has the time to look at multiple properties any more – much less digest and analyze the massive quantities of information available.  Everyone I know is stressed for time. That means that we have to know how to ask the right questions and listen to the answers carefully. Then we need to provide the critical information needed to crystallize the decision making process.
We have also been forced to up our game in the area of ranch management. Farms and ranches are not simple to manage and they do not fit any other mold. Our management group was created and has evolved to make the ownership and management of a farm or ranch as simple and stress free as possible. No one has the time to manage their own property any more.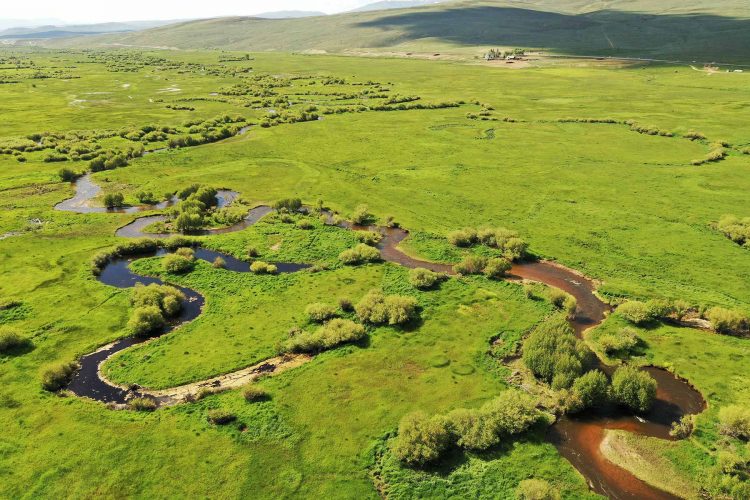 Times have certainly changed and the level of sophistication has increased exponentially. Long gone are the days of pricing a ranch based upon the number of cows it will run. As land is viewed as an investment class asset, the valuation metrics have become increasingly complex. Everything from location to soils and water to climate data and even the quality of the fishery can come into the mix. Its one thing to have the information; it is quite another to understand what it all means in evaluating an investment such as a farm or ranch.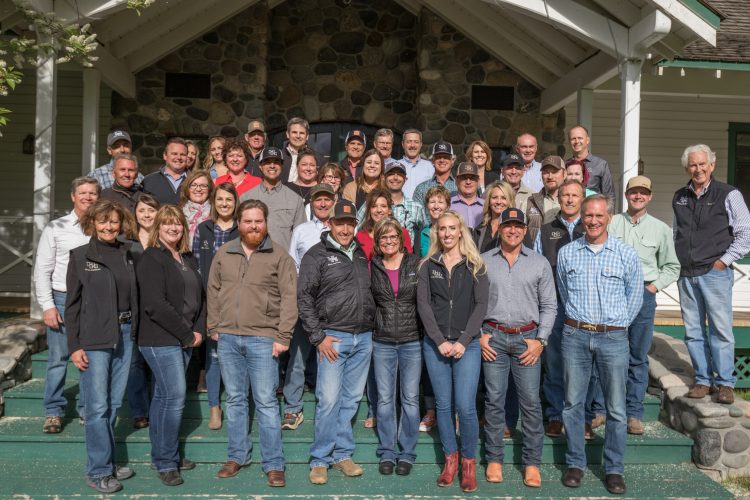 We at Hall and Hall are genuinely looking forward to a new era of ranch real estate, and all of the challenges and successes that shall come with it.
Jim Taylor, Director and Real Estate Partner
Billings, MT  |  taylor@hallandhall.com  |  (406) 656-7500