Regarded as one of the finest trophy big game hunting and fishing ranches in Colorado, Seven Lakes Ranch is a true sporting paradise. The ranch is located in the coveted White River Valley of the Flat Tops Mountains, prized for its outdoor recreation, bucolic landscape and unspoiled beauty. This massive 11,900± deeded acre ranch straddles the trout-filled White River, rising thousands of feet in elevation to public land boundaries on both sides of the valley. The sought-after combination of big river and excellent big game habitat is aptly complemented by a magnificent setting for a luxurious lakeside lodge.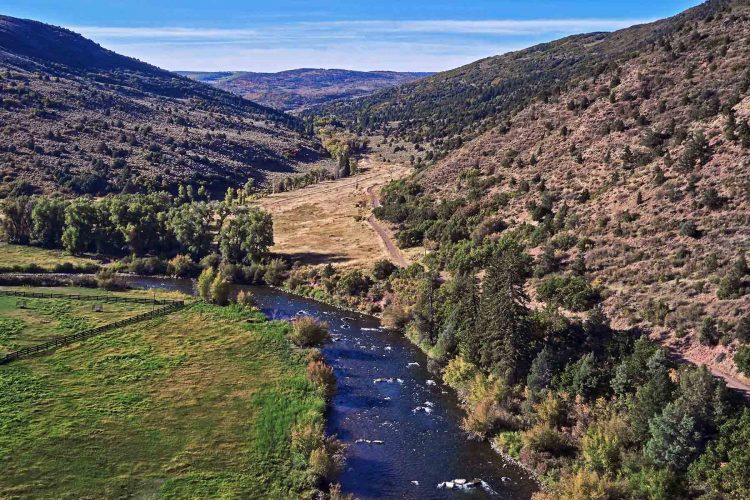 This multi-faceted property encompasses a diversity of terrain and vegetation, from the lush hay meadows along the river, up through shrubs and oaks, to the aspen groves, conifers and mountain parks of the higher elevations. The ranch is located in the heart of the White River herd, one of the largest elk and deer migrations in the Rocky Mountains. Sharing 15 miles of common boundary with surrounding White River National Forest, BLM and State lands, the diverse topography and vegetation on the ranch result in excellent wildlife habitat, that not only supports large numbers of resident elk and mule deer but draws them from these adjacent public lands. Limited hunting on the ranch has resulted in a veritable wildlife sanctuary, with plentiful populations of game, especially elk and mule deer.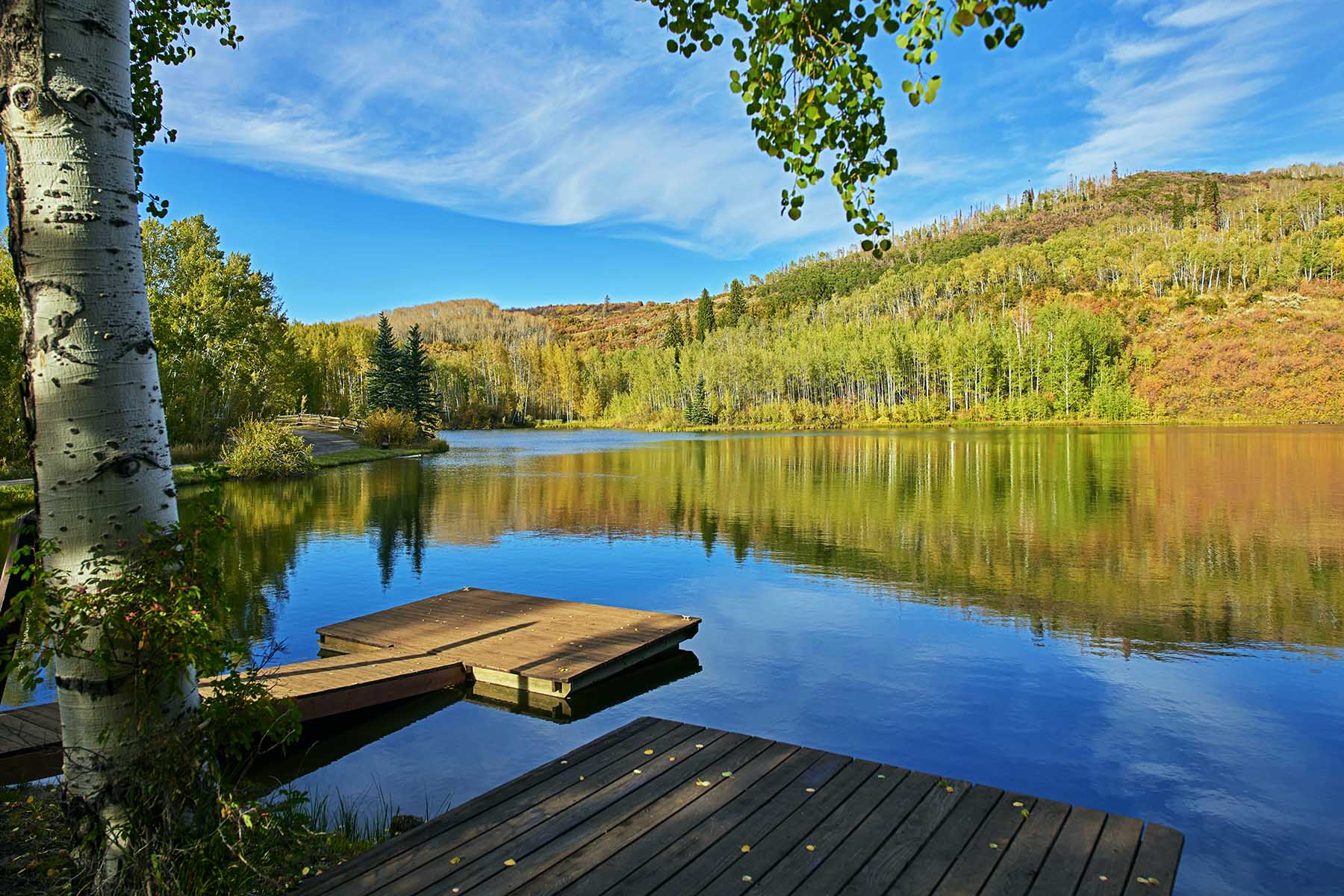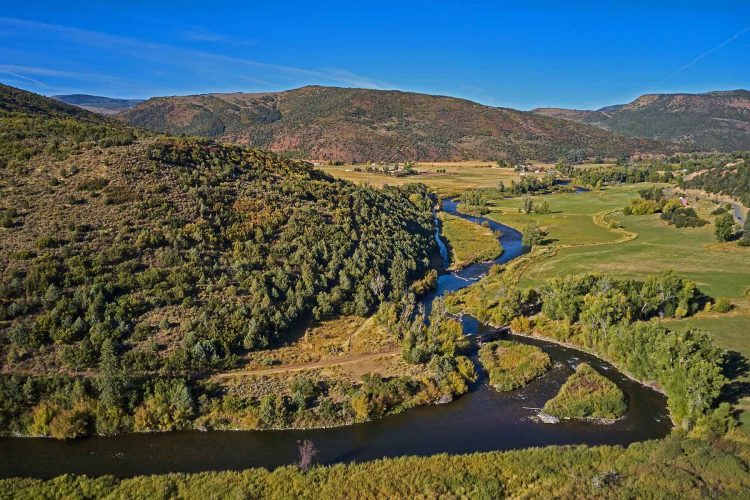 The White River is well known as an outstanding trout fishery, and Seven Lakes Ranch encompasses nearly two miles of a premier stretch of it. This beautiful 1.9± mile reach includes both sides and is completely private. A medium gradient freestone river, the White is famous for prolific hatches, highlighted by an incredible spring caddis hatch and excellent dry-fly fishing throughout the summer and fall months. Professional enhancements to the river have further increased the number and size of fish on the ranch. The result is high quality private water, with impressive populations of rainbows, browns, cutthroat trout, as well as the occasional whitefish. Additional water resources include a small creek, dozens of ponds, historic water rights, and of course seven beautiful mountain lakes.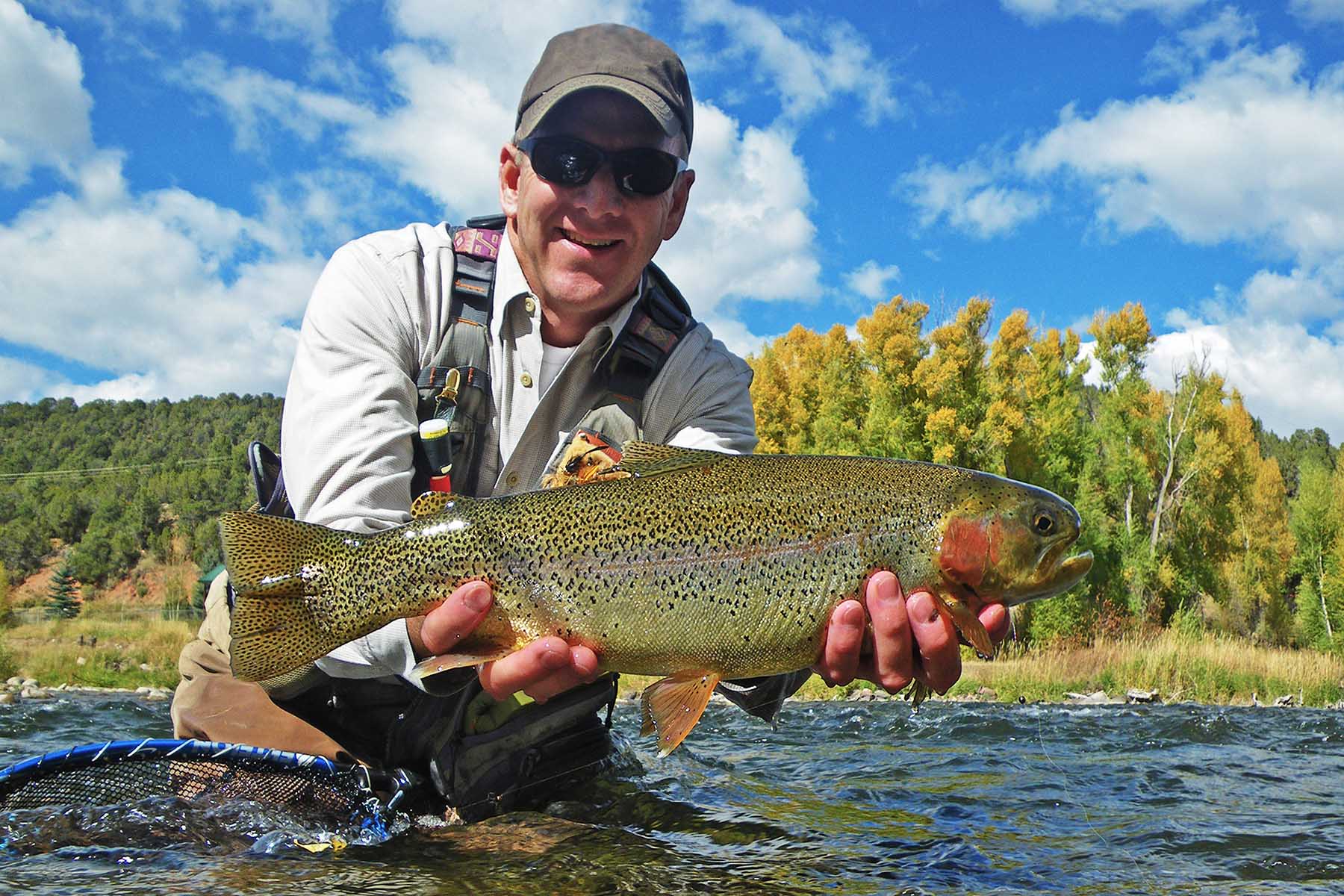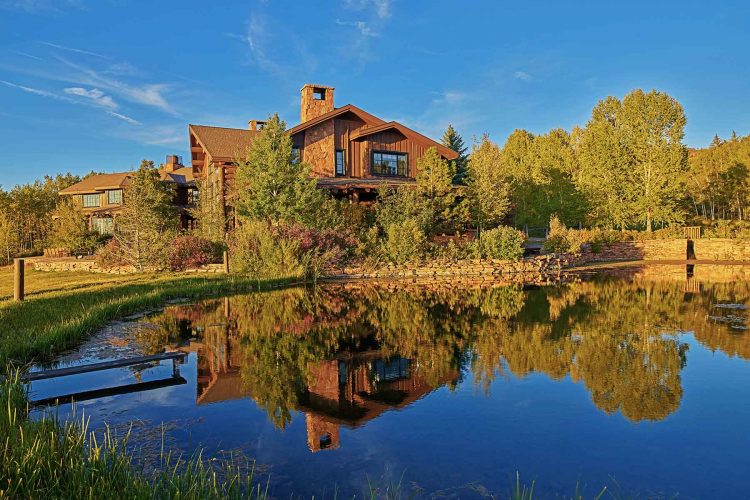 It is befitting that a recreational ranch of this caliber would be capped off with exceptional improvements. Nestled amidst aspen forests and the property's namesake lakes, the custom stone and log lodge is grand yet comfortable. This ideal location combines ultimate privacy with stunning views of the surrounding wilderness, stretching all the way to the mountains of Utah. The 13,907± square foot lodge with eight guest suites features massive logs and soaring double-sided moss rock fireplace, rustic bar and commanding views out the great room's wall of windows. When gatherings spill outdoors, an expansive lakeside stone patio is perfect for entertaining, and for breathtaking sunsets. A variety of cabins provide additional accommodations and are complemented by an authentic saloon/dance hall, and operations buildings. An extensive internal road network and trail system links the improvements and a wide variety of recreational activities for multi-generational enjoyment including long distance shooting range, sporting clays, horseback riding, biking and hiking, snowmobiling and ice skating.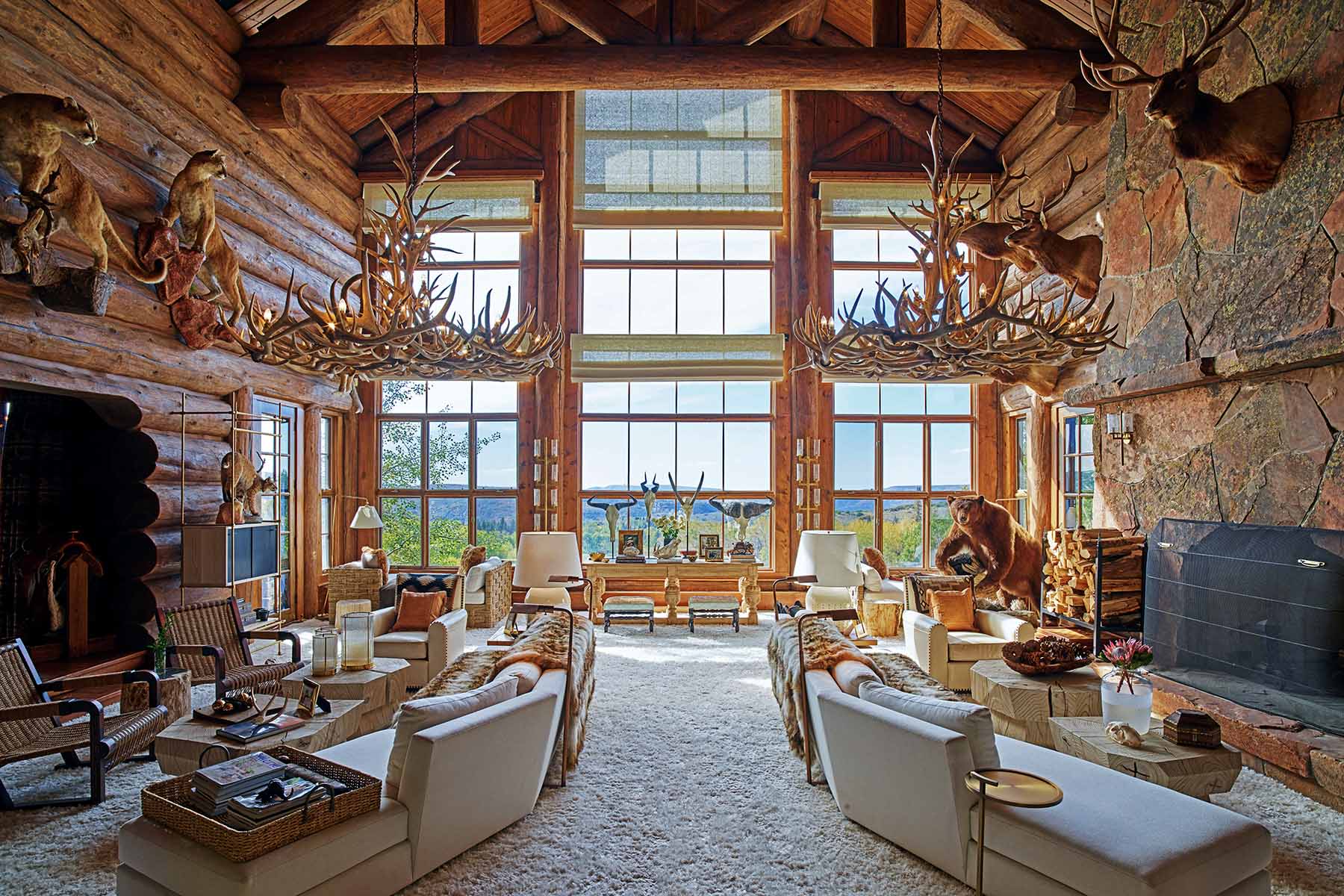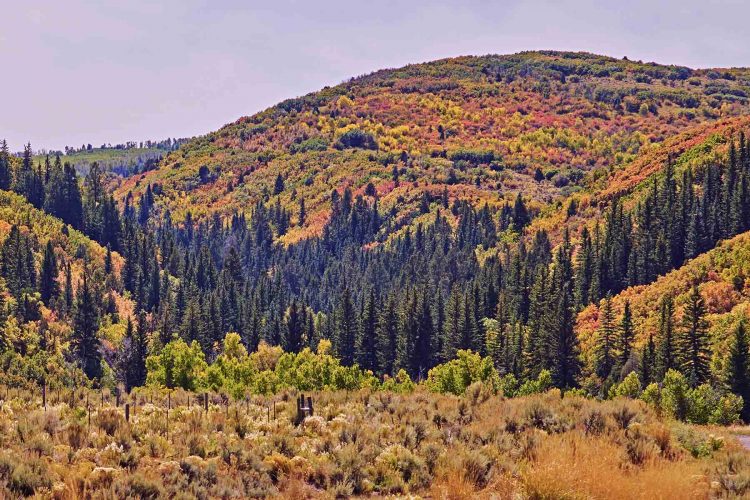 The White River Valley is blessed by being somewhat off the beaten path and has avoided large scale development seen in other Colorado river valleys. It has been discovered, however, by handful of discreet, stewardship-minded individuals who acquired large land holdings after being captivated by the beauty and recreation of the area. Seven Lakes Ranch is one such property. Strategically assembled by legendary golfer, entrepreneur and outdoorsman Greg Norman, the ranch has served as a treasured family retreat for over two decades. Despite the secluded nature of the White River Valley, the ranch headquarters is located just 20 minutes up the valley from Meeker, a nice town of 2,400± offering a full complement of services. Meeker boasts a 6,500-foot jet-capable airstrip, and commercial service is available at the Steamboat-Hayden airport less than an hour and a half from the ranch.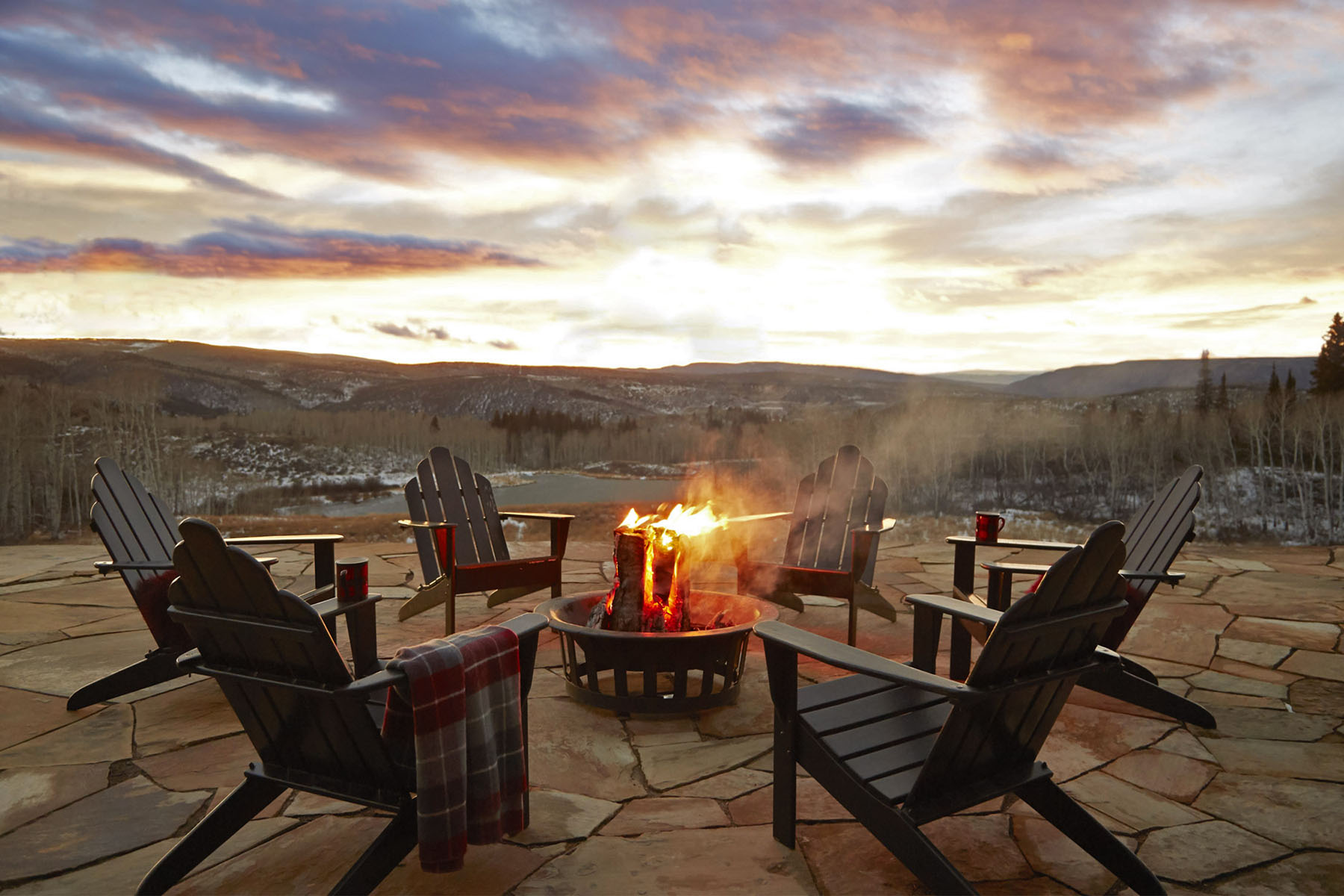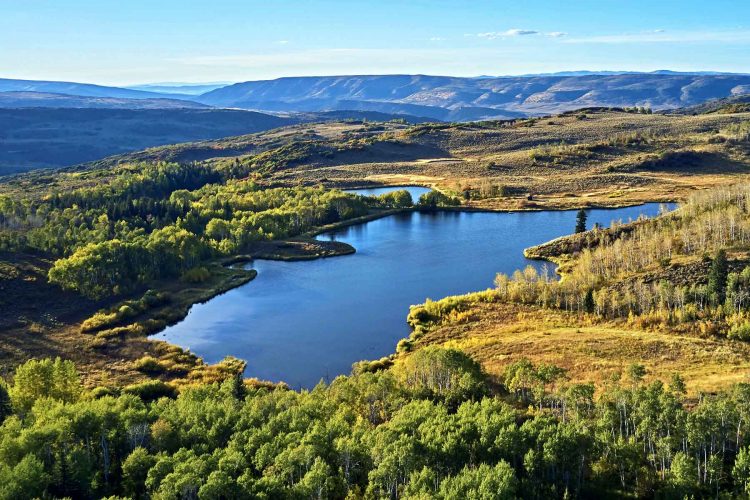 Contact the listing broker
Brian Smith,  Director and Real Estate Partner
Steamboat Springs, CO  |  bsmith@hallandhall.com | (970) 879-5544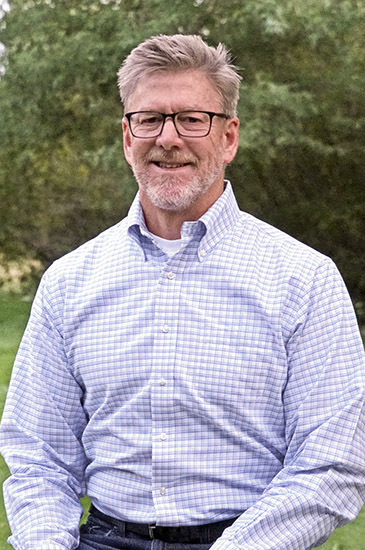 Photo Credit- Shawn O'Connor Photography.