Diamond Tail Ranch, an iconic Rocky Mountain ranch spanning 17,656± deeded acres, was recently profiled by The Wall Street Journal in an article entitled "Colorado Ranch With Its Own Bison Herd Asks $45 Million." An excerpt from the story is below.
A massive northern Colorado ranch that has been in the same family since the 1970s is coming on the market for $44.9 million, making it one of the most expensive ranch properties for sale in the state.
Named Diamond Tail Ranch, the property is about 45 miles southwest of Laramie, Wyo., and spans the Laramie River Valley at the base of snow-capped peaks.
The property is an income-producing ranch, with three full-time staff. It currently has a bison herd of more than 750 and a ranch cattle herd of more than 350, plus an additional 450 cattle in the summer. It also attracts wildlife from the surrounding Rawah Wilderness and Roosevelt National Forest, according to listing agent Brian Smith of Hall and Hall. The property is almost 18,000 acres, but the owners also have access to an additional roughly 20,000 acres through grazing leases.
There are about 12 single-family homes on the ranch, including log cabins and timber-frame homes. Altogether, they sleep up to 72 people. There is also a large dining pavilion known as "the gathering house," a historic hilltop chapel and a private grass airstrip.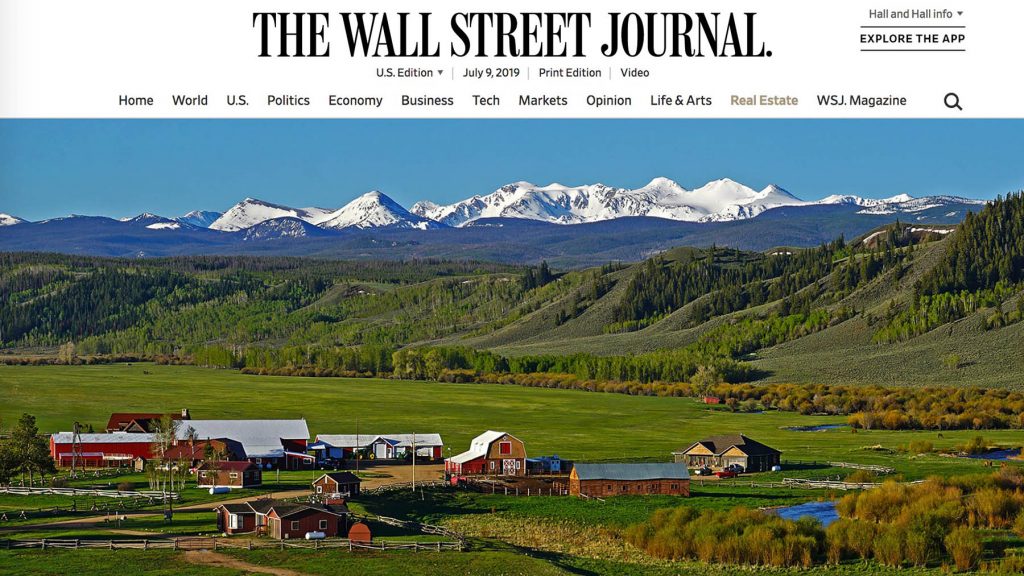 We appreciate your feedback to the author:
Brian Smith, Real Estate Partner
Steamboat Springs, CO | bsmith@hallandhall.com | (970) 879-5544