The U.S. Department of Agriculture estimates that 90% of crop losses are related to extreme weather – but it's not just the direct impact of summer drought, floods and severe storms. Winter weather is another important variable to consider when it comes to a successful agricultural operation. Detailed forecasting, coupled with other agricultural insights tools, can help farmers make proactive decisions regarding their crops, or even preventative decisions if necessary. In the meantime, crop farmers, along with the rest of us, are anxiously watching the weather forecasts as we finish up this wild ride of a winter.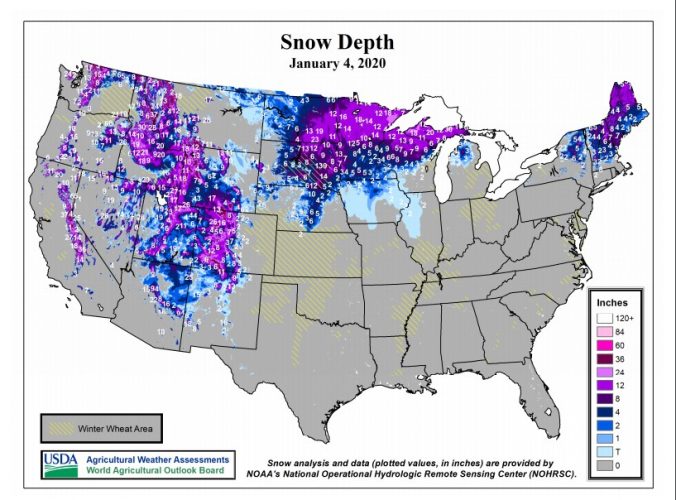 Fittingly, as the overall wet year of 2019 ended, heavy snow blanketed the northern Plains and far upper Midwest, while rain drenched parts of the South, East, and lower Midwest. Precipitation in the eastern Corn Belt maintained muddy conditions in fields and feedlots. Snow remained on the ground from the eastern Dakotas into the upper Great Lakes region, hampering harvest efforts. At the end of December, North Dakota's corn harvest was 48 percent complete, while producers in South Dakota had harvested 90 percent of their corn
acreage. On the same date, the sunflower harvest was 66 percent complete in North Dakota and 87 percent complete in South Dakota.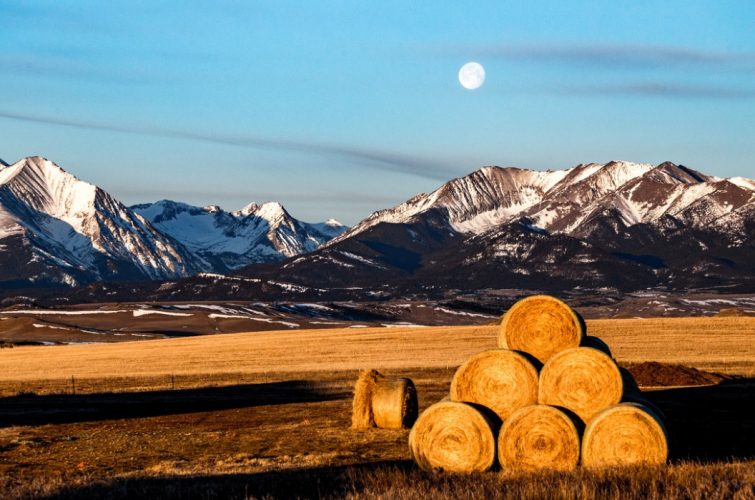 In the West, significant precipitation was confined to areas from the northern Pacific Coast to the northern Rockies, although Northwestern snowpack remained well below average. Elsewhere, dry weather returned across the central and southern High Plains, following the previous week's drought-easing precipitation. As 2019 ended and the new year began, mild weather continued across the eastern half of the country and developed in the Far West. Weekly temperatures averaged at least 10°F above normal across large sections of the Midwestern, Mid-Atlantic, and Northeastern States, and were as much as 10°F above normal across the interior Northwest. In contrast, chilly weather in the Four Corners region held temperatures at least 5°F below normal.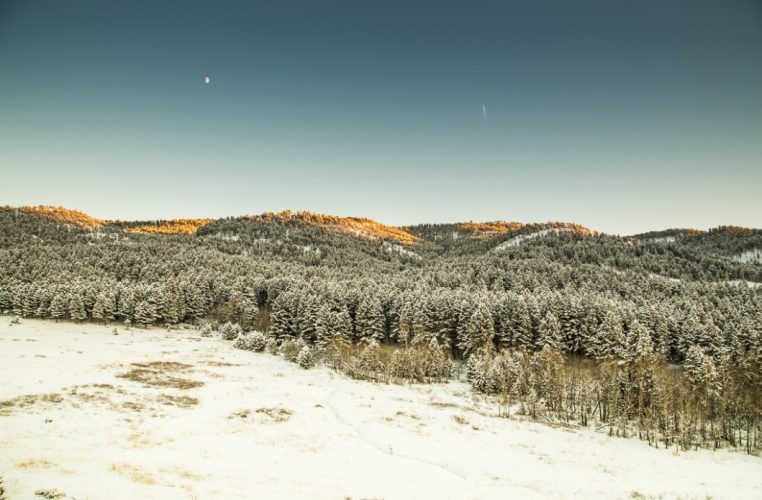 Land. That's where it all begins. Whether it's farmland or family retreats, cattle ranches or plantations, it's more than a home. It's more than an investment. It's a piece of you. Land is what shapes us. It's the mold that casts our heritage, our hopes, and our dreams. It's the conduit that connects generation after generation. Since 1946, we've handed down a legacy of excellence in quality rural real estate. Our business began by cultivating long-term relationships built upon personal service and expert counsel. We continue to grow today, because we're client-focused and results-oriented.
And while it all starts with the land, it ends with you. Want to see more? Check out all of our premium property listings by clicking the button below.