Here's a roundup of some of our favorite fall photography from listings all across the country. While spring and summer have their allure with blooming flowers, warm temperatures, and sunny skies, there is something special about autumn that really makes us aware of the beautiful landscapes surrounding us.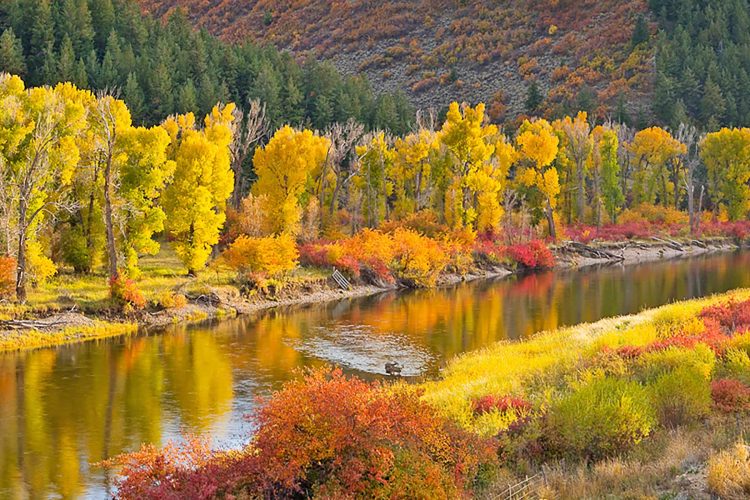 Combining over 1.5 miles of prime Yampa River with diverse mountainous land, the 3,745± deeded acre
Ghost Ranch
stands out for its big river trout fishing and big game hunting. Located below the confluence of the Elk and Yampa Rivers near Steamboat Springs, the stretch of river on the property is wide and features an abundance of quality fishable water. Prolific aquatic bug and baitfish populations produce hefty browns, rainbows and the occasional northern pike. The fish on this ranch are wild, colorful and surprisingly large. Most big river trout properties are, by nature, situated in broad downstream valleys, and therefore lack the topographic variety and vegetation of ideal big game habitat. Ghost Ranch is rare in that it also encompasses mountainous land adjacent to the river, with 1,700± feet of elevation change spread over multiple drainages. Diverse vegetation consisting of riparian, grass, sage, mountain oaks, aspen groves and dark timber results in extraordinary habitat for resident and migratory populations of elk, mule deer and black bear. An autumn evening on the Ghost Ranch realistically includes landing a 6-pound kype-jawed brown trout then glassing a bugling 6 x 6 bull elk from the river bank. The ranch features paved road access with a private bridge over the river and a convenient location less than 20 minutes from downtown Steamboat Springs and 10 minutes from the regional airport in Hayden. Modest improvements consist of a caretaker's house and large shop/hunting lodge. There are a number of excellent potential homesites overlooking the river valley and, without a conservation easement, no restrictions on future uses.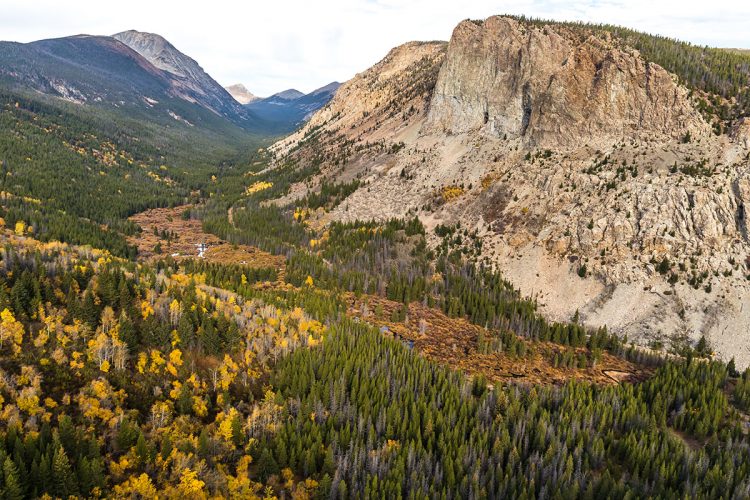 Miller Lake Ranch represents a unique opportunity to effectively own your own national park. This 10,000± acre alpine ranch includes the tops of two 10,000-foot-tall granite peaks and miles of the Continental Divide. Rock ridges loom 1,500 feet above the timber, lakes and creek of this dead-end mountain valley. Privacy is here in the extreme. Wolves, bears, elk, deer, sheep and moose all summer here. Cutthroat trout fill the creek and lake. Winter is deep in snow and pristine. Yet, for all its seclusion, the Miller Lake Ranch is located surprisingly close to airports, interstate, towns, hospitals and supplies.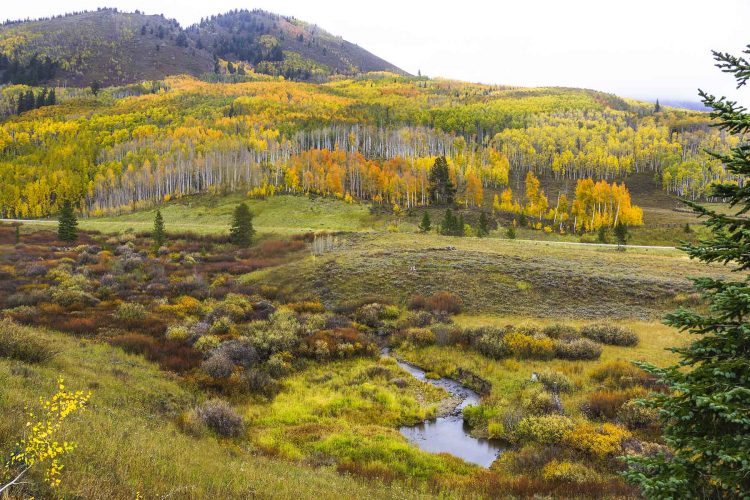 At the pinnacle of the upper Elk River Valley is a unique gentleman's ranch combining exceptional land and extraordinary improvements. Snowy Mountain Ranch is ideally positioned to capture the majestic setting overlooking Steamboat Lake and the surrounding high mountain peaks. The land features a diverse blend of attractive characteristics with 210± acres of beautiful meadows, healthy aspen and timber forests, ponds, wetlands and meandering Willow Creek. With Routt National Forest bordering one side of the property and Steamboat Lake State Park on the other, nearly every conceivable outdoor activity is within easy reach. The impressive residences are masterfully crafted of quality large-diameter log and stone construction with the highest levels of finish. The 10,900± square foot main house exudes warmth, charm and timeless character. A massive stone fireplace anchors the soaring great room and abundant windows offer scenic views of the surrounding landscape from nearly every room. Attention to detail is evident throughout, from the well-appointed kitchen to the six expansive bedroom suites. A two-bedroom guest house, and a log barn with an upper-level apartment and plenty of storage nicely compliment the main house. The property is both intimately comfortable and perfectly suited for hosting large gatherings. Snowy Mountain Ranch is located in northwest Colorado approximately 30 miles from the resort amenities of Steamboat Springs and 45 miles from the regional airport. Co-listed with Pam Vanatta, Steamboat Sotheby's.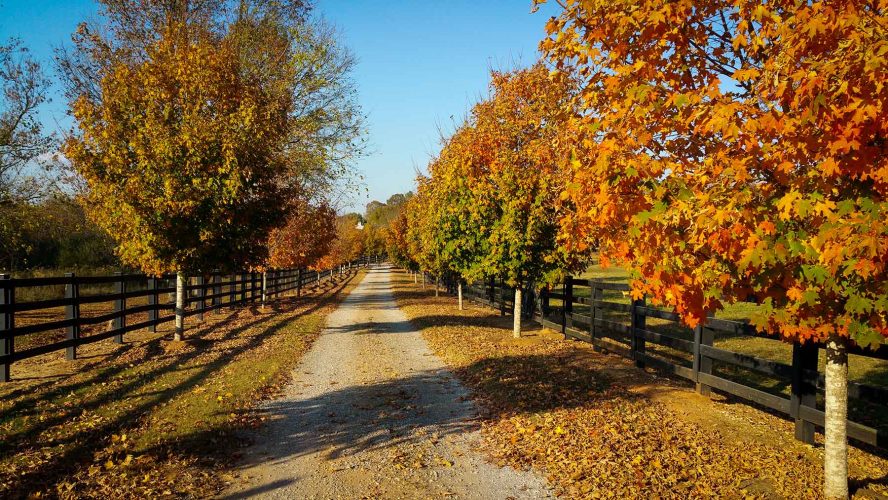 Tolemac Farm is a legacy property located just one hour north of Atlanta near Jasper, GA where the Blue Ridge Mountains start. Comprised of 397± acres, this property serves as a premier family or corporate retreat. Tolemac's grounds have been impeccably cared for and offer a mature, diverse landscape not commonly found. The improvements are immaculately maintained and include a spectacular main home and horse stables with living space that showcase the charm of Southern architecture. The outdoor recreational opportunity is immense and engages all generations of a family. The farm has 120± acres of well-maintained fields with excellent water resources that include a four-acre lake and Scarecorn Creek. With great views of the surrounding mountains and a very desirable climate, Tolemac's proximity to Atlanta offers a convenience rarely found near this major metropolitan city.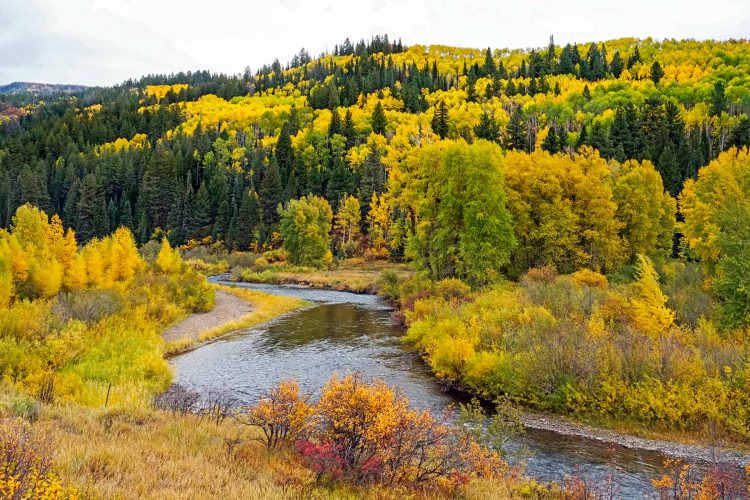 Westlands is one of Colorado's premier mountain recreational and retreat properties. Within its 4,603± deeded acres is perhaps the best private river fishing in the mountain states, excellent big game hunting, bird hunting, an exquisite owner's home and guest quarters, extensive support buildings, four hole Greg Norman designed golf course, tennis court and immaculately maintained grounds. Located in the treasured White River valley in Colorado's western slope near Meeker, Colorado, Westlands has hosted many distinguished guests, from CEO's of large corporations to well-known dignitaries, political figures and celebrities. Westlands has been carefully developed and nurtured over the last 30 years by Henry R. Kravis who has spared no expense and whose fine eye for detail has created a family and business retreat that is unrivaled. The centerpiece of the property is the fishery on the North Fork of the White River. Fly fishing on this water is something most people can only fantasize about with the potential of landing multiple 10-15 pound, 24 to 30 plus inch rainbows and cutbows in a single session. With its many pools, islands and confluences, this fishery is completely private that likely could not be duplicated in today's world. In total, Westlands has over five miles of live water on both forks of the White River.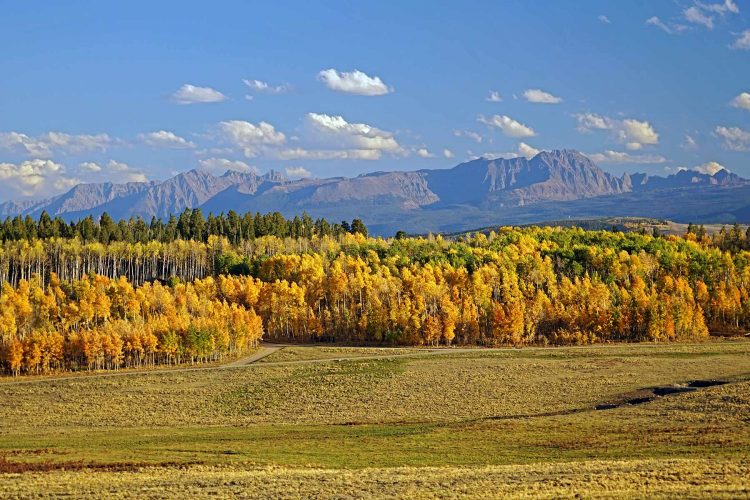 Highlighted by a stunning mountain landscape and truly exceptional improvements, Elk Island Ranch is one of Colorado's finest sporting ranches. Encompassing 6,343± completely private and contiguous acres, the raw land has been meticulously improved and equipped into a four-season recreational playground of the highest order. Featuring private ski slopes, excellent big game hunting and trout fishing, miles of riding trails and roads, and a massive sledding hill, the ranch is a magnet for multi-generational usage. An enviable location near several ski resort areas and less than 10 minutes from a real town with jet strip makes the ranch easy to access and enjoy. The compelling landscape is complemented by fully-furnished luxurious accommodations, including a magnificent mountain lodge with jaw-dropping views, saloon for entertaining, ski and hunting chalet, and huge shop stocked up with recreational vehicles and gear. As an added benefit, the ranch enjoys exclusive access to neighboring Grand River Ranch amenities including an equestrian center, sporting clays course, lodging and fine dining venues, fishing reservoir, and 1.5 miles of excellent tailwater trout fishing.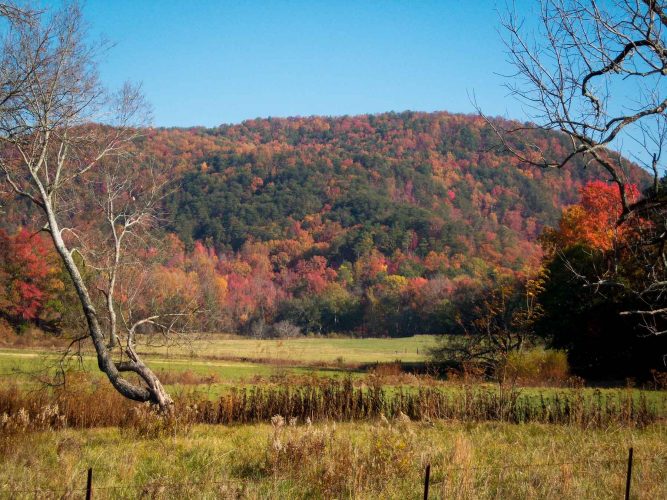 Tucked into the foothills of the southern Blue Ridge Mountains, this historic 715± acre farm embodies the best qualities of north Georgia land. Purchased from the Cherokee Nation along with 14,000± additional acres in 1832, Old Horne Farm is a piece of the legacy of Farish Carter, an essential figure of Georgia's pre-Civil War economy and the namesake for the city of Cartersville. Farish chose a spot just up the road from Old Horne as his family's summer residence, a testament to the allure of this area. Old Horne Farm consists of fertile farmland that gradually moves into rolling forested hills that overlook the scenic countryside below. One of the properties highlights is the adjacent 3,200± acre Carter's Lake, the deepest of Georgia's reservoir lakes and an incredibly rich recreational body of water. Old Horne Farm is just 20 miles from Ellijay, GA, one of North Georgia's prized mountain towns, and 65 miles from Atlanta, providing many wonderful conveniences.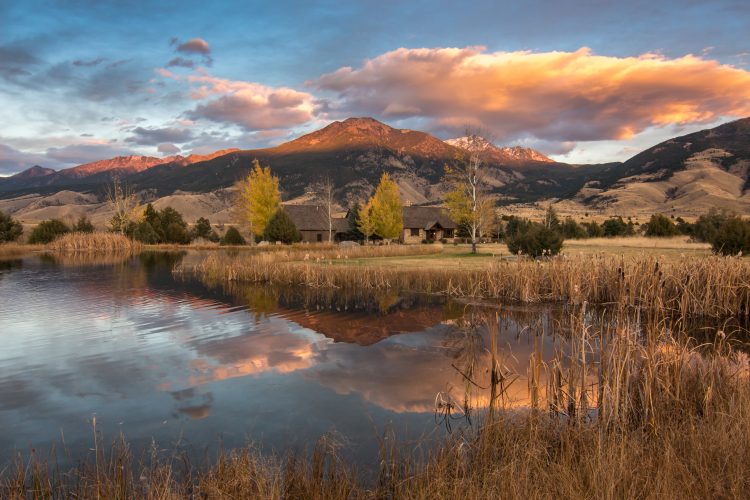 Land. That's where it all begins. Whether it's farmland or family retreats, cattle ranches or plantations, it's more than a home. It's more than an investment. It's a piece of you. Land is what shapes us. It's the mold that casts our heritage, our hopes, and our dreams. It's the conduit that connects generation after generation. Since 1946, we've handed down a legacy of excellence in quality rural real estate. Our business began by cultivating long-term relationships built upon personal service and expert counsel. We continue to grow today, because we're client-focused and results-oriented.
And while it all starts with the land, it ends with you. Want to see more? Check out all of our premium property listings by clicking the button below.