The North Loup River Ranch is the finest Nebraska Sandhills ranch on the market. With over three miles of frontage along the North Loup River, it consists of 9,565± deeded acres of native Sandhill range, sub-irrigated meadows, wooded sanctuaries and shelter belts, and irrigated hayfields. Its river frontage and associated meadows, bottoms, and ponds, and shelters belts and mature timber, make it a wildlife mecca that supports a thriving deer and turkey population. The property also boasts an updated historic 8,313 square foot lodge with seven bedrooms, a manager's house, paved runway, solar-powered livestock water pumps and pipelines, and numerous other improvements. Located in some of the best cattle country in the world near one of the highest-price cattle markets, the property supports a profitable 650-700 cow-calf plus yearling operation with minimal labor needs and simplified management. The North Loup River Ranch is truly a one-of-a-kind property that must be seen to appreciate.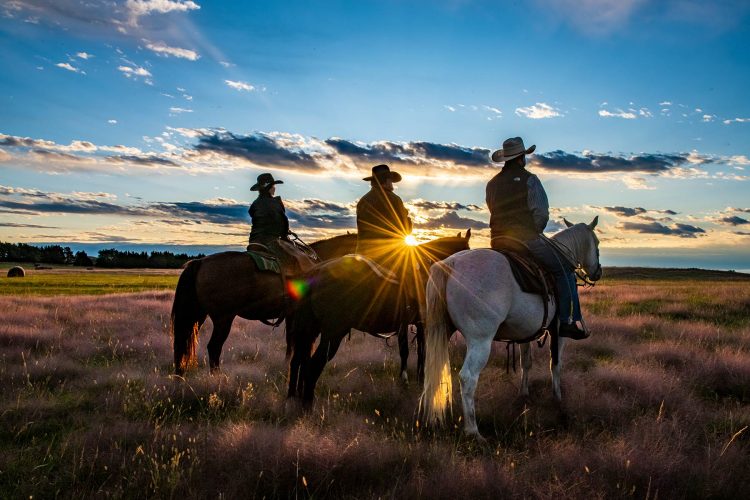 Sandhills Ranch
9,565±deeded acres
Over 2,000± acres of sub-irrigated meadows
Over 3 miles of North Loup River frontage
266±center pivot irrigated acres, two registered irrigation wells
All contiguous ranch
Estimated to carry 650-700 cows, holding calves over to yearlings
Excellent improvements and fences
2,024 square foot managers home
2,800 square foot shop
8,242 square foot horse/cattle barn
2,520 square foot calving barn
3,348 square foot open front barn
8,313 square foot owner's home/lodge
2,500-foot airplane runway
Top-notch water resources
Concrete aprons and bunks
Excellent winter protection
Abundant big game and birds
Trophy class whitetail deer
Management in place
Over five miles of hand-planted tree shelterbelts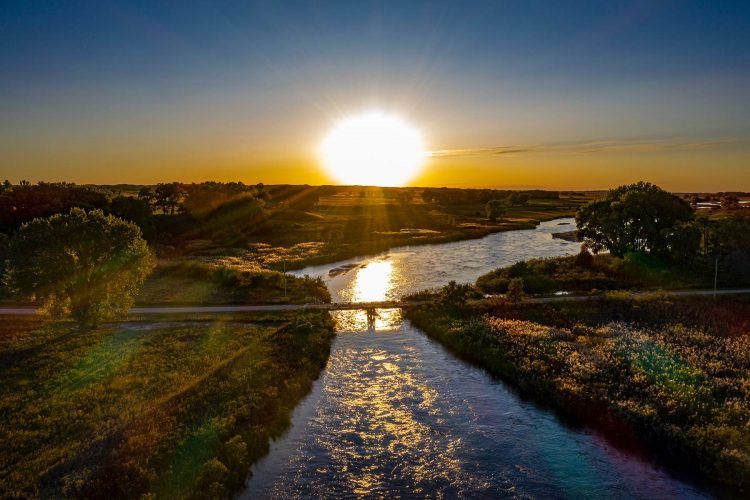 BROKER'S COMMENTS
I have had the chance to list numerous Nebraska Sandhills Ranches, but this is one of the finest I have set foot on. It literally checks all the boxes, live water, excellent grass production, top-notch shelterbelts for cattle and wildlife, great improvements highlighted by the 8,313 square foot house/lodge, some of Nebraska's finest hunting, airplane runway, along with being a highly diverse cattle ranch. The diversity would allow for several options for management to meet the needs of a new owner. The ranch lays in an area that has a reputation of the best cattle country and markets in the world. Opportunities of this quality are rare, with high AUM output and hunting opportunities abound, the North Loup River Ranch covers all the bases. The scenery from the porch on the lodge is second to none and the ranch is move-in ready.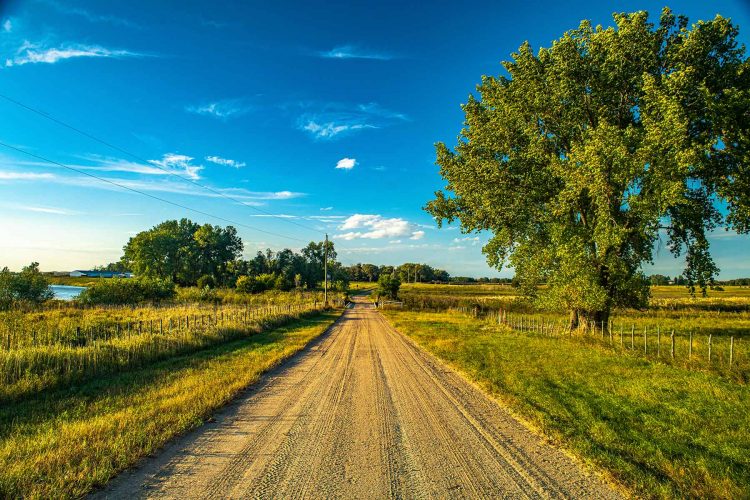 Land. That's where it all begins. Whether it's farmland or family retreats, cattle ranches or plantations, it's more than a home. It's more than an investment. It's a piece of you. Land is what shapes us. It's the mold that casts our heritage, our hopes, and our dreams. It's the conduit that connects generation after generation. Since 1946, we've handed down a legacy of excellence in quality rural real estate. Our business began by cultivating long-term relationships built upon personal service and expert counsel. We continue to grow today, because we're client-focused and results-oriented.
And while it all starts with the land, it ends with you. Want to see more? Check out all of our premium property listings by clicking the button below.