Planning your next trip? Here's why you should visit West Texas. There's something alluring about West Texas. The wide open spaces, the scenic stretches of highway, the crystal clear night sky glittered with stars…it's guaranteed to instill a sense of awe and wonder. The wildlife is abundant, and the Trans-Pecos ecoregion features diverse habitats and vegetation, varying from the desert valleys and plateaus to wooded mountainous slopes. The people are friendly and eager to share their piece of Texas with the visiting tourists.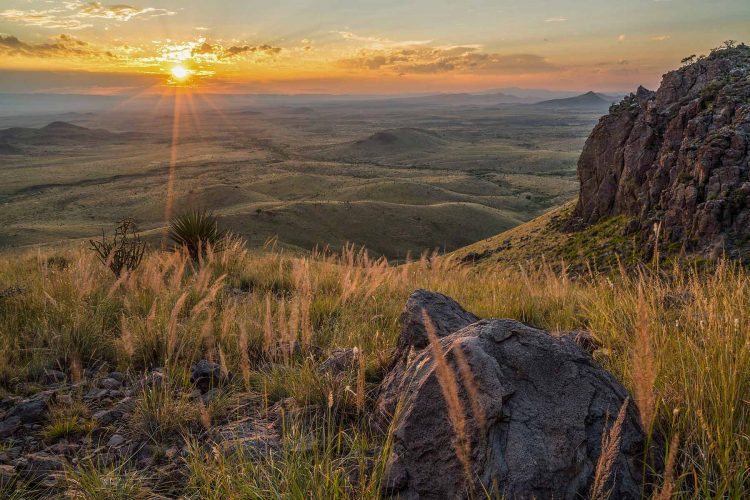 Marfa, Texas is often the main attraction to those looking to visit the area. Marfa has many attractions, such as minimalist art galleries, the mysterious Marfa Lights, and the national and state parks in the Big Bend region. While it may seem like just another small tourist town, there is truly something special about it that will have you planning your next trip back before you have even left.
Arguably the most famous of the art exhibits in the area is the iconic Prada Marfa store. The art installation is located around 20 miles northwest of Marfa, and is designed to look exactly like a real Prada store. The installation was inaugurated on October 1, 2005. Both the art display and the gorgeous landscapes surrounding it are quite impressive.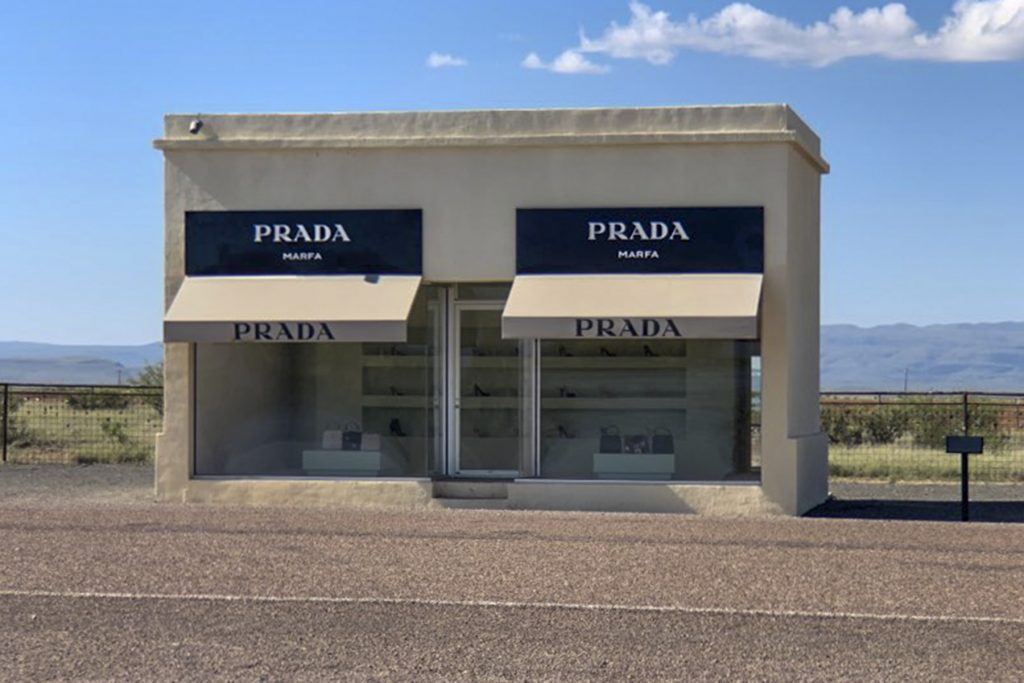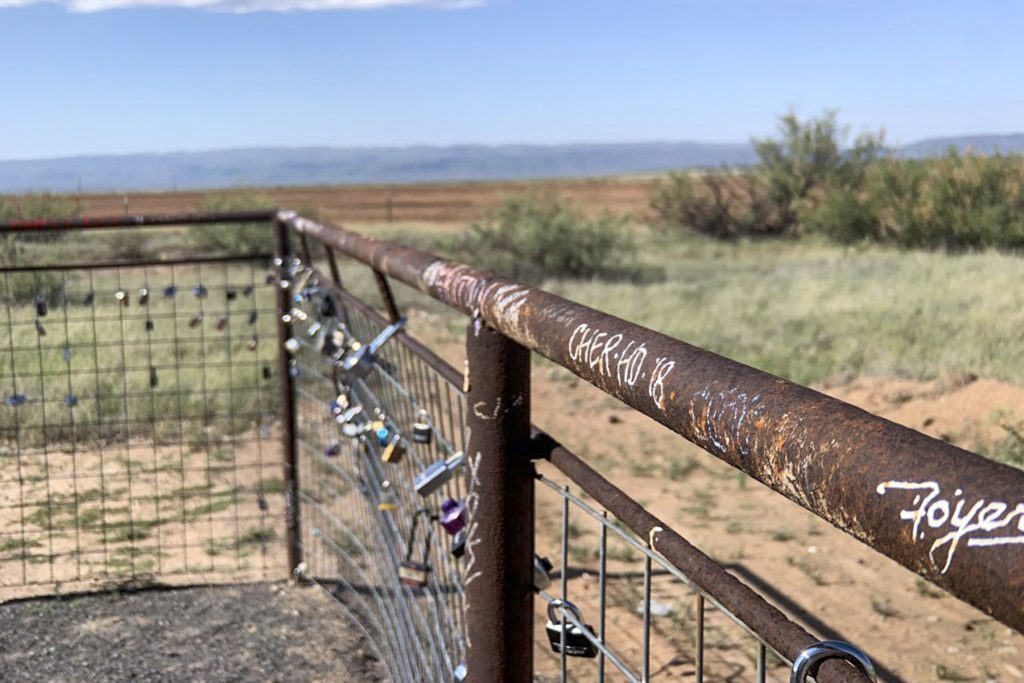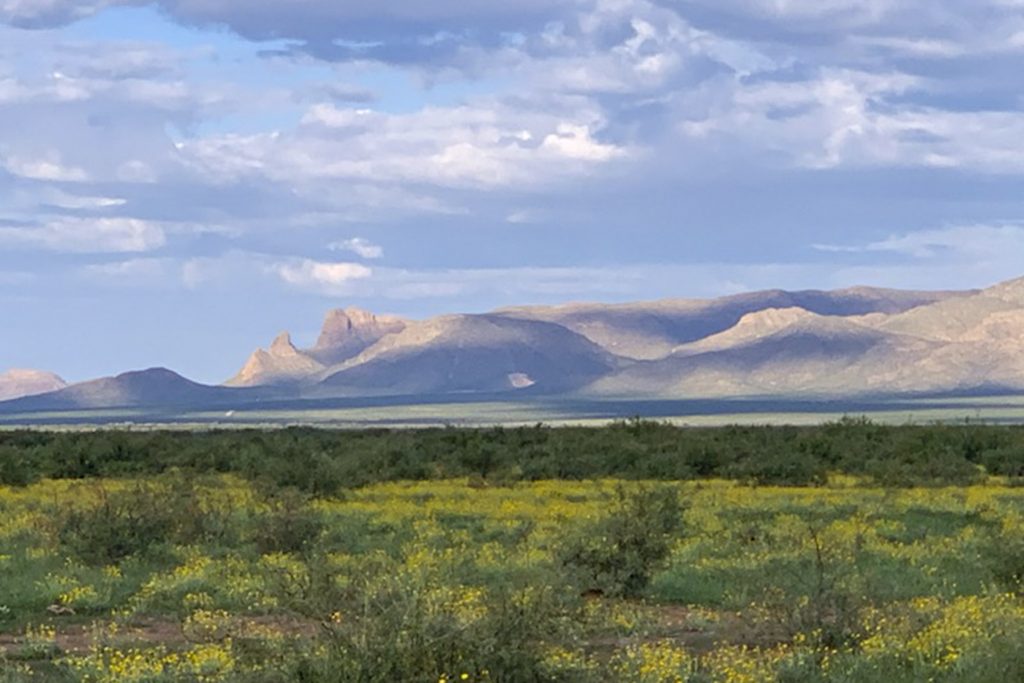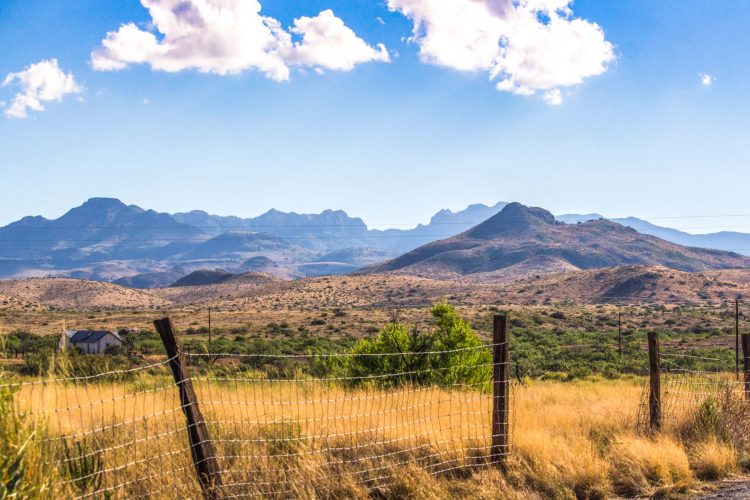 If you are wanting to take a road-trip, then there are some other West Texas towns worth visiting. Marathon, Texas is a smaller town that is just outside of Big Bend National Park. Since there is little to no light pollution, the town's incredible dark skies offer excellent stargazing and observing.
Balmorhea, Texas is an oasis in the West Texas desert. Surrounded by tumbleweeds and cacti, the town features the world's largest spring-fed swimming pool. It's the perfect place to swim and escape the heat, and even offers snorkeling and scuba diving. There are picnic sites, campsites and lodging, and exhibits featuring restored desert wetlands.
Located between the Davis and Chisos mountains is Alpine, Texas, which is considered the center of the Big Bend region. Alpine is the home of Sul Ross University. Visitors should explore the Museum of the Big Bend, or take a break at the most remote brewery in Texas.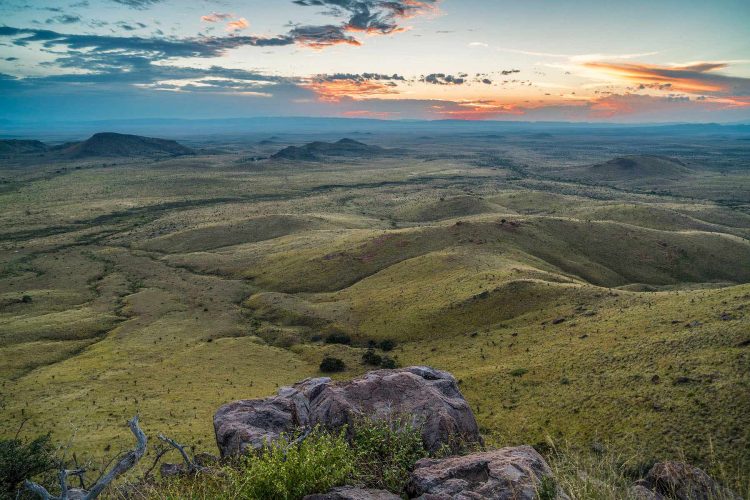 For someone interested in owning a piece of West Texas, we have two excellent offerings in this special region. Gearhart Ranch and Livermore Ranch are adjacent to one another and could be enjoyed and operated separately or together.
The Gearhart Ranch has been in continuous operation as a cattle ranch since it was founded in 1890, and the values and traditions remain the same today as they were 100 years ago. Located 30 miles west of Fort Davis in Jeff Davis County, the ranch is included in the sky island ecosystem of the Davis Mountains, which benefits from higher than average rainfall for the region. Gearhart Ranch has all of the necessary improvements for running a successful cattle operation, with headquarters located near the Scenic Loop frontage and excellent interior roads throughout the ranch. Vegetation consists of productive grasslands and mesic habitat at higher elevations, and includes various species of large game animals and birds for wildlife enthusiasts. The ranch utilizes a holistic livestock management plan to preserve the integrity of the grasslands and enhance the soils with essential nutrients, and places great emphasis on protecting our natural resources. With stunning vistas, beautiful West Texas sunsets, and peaceful nights to observe the stars, Gearhart Ranch will capture your affection and remind you of simpler times.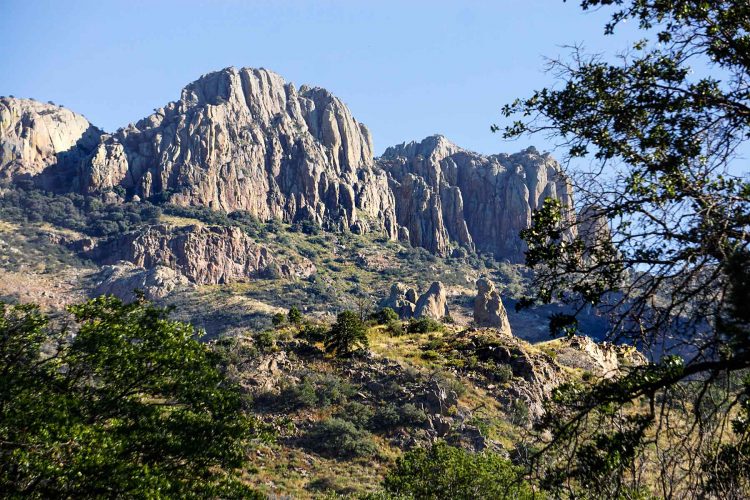 There are few truly great ranches available in Texas—ranches that are intrinsically valuable, with unique geographic features and established wildlife resources—ranches that are private and encompassing, yet still easily accessed and navigated, even among the challenging and awe-inspiring mountainscapes of the region—ranches that are true to the sky island ecosystem, and enjoyable for friends and family. Livermore Ranch is one of the last great places in Texas. Nestled in the heart of the Davis Mountains, and encompassing all of Brooks Mountain, Livermore Ranch is largely situated upon alpine topography and includes major to minor peaks, shear bluffs, notorious rock formations, deep shaded canyons, and large meadows, which creates a diverse ecological system featuring both aspen forests and productive Chihuahuan grasslands. Livermore Ranch has an abundance of game and non-game wildlife. Big game hunters will enjoy the mature and managed populations of mule deer, elk, and aoudad, along with mountain lions, turkeys, and javelinas. Bird enthusiasts will appreciate the many coveys of both scaled and Montezuma quail as well as doves, hawks, and prolific annual migratory species. The ranch also features exceptional improvements for both friends and family including a six-bedroom five-and-one-half-bath adobe brick-styled home, traditional of the Trans-Pecos region, as well as various horse barns, shops, cattle facilities, and housing for ranch management. While a truly private "end of the road" ranch, there are no impediments to access or internal navigation. It's a ranch with four real seasons, plenty of west Texas sunshine and a high elevation climate which encompasses 4,772± acres of exclusive opportunity. Livermore Ranch truly is one of the last of the great places in Texas, whose history and scenic beauty will be most appreciated by a personal tour.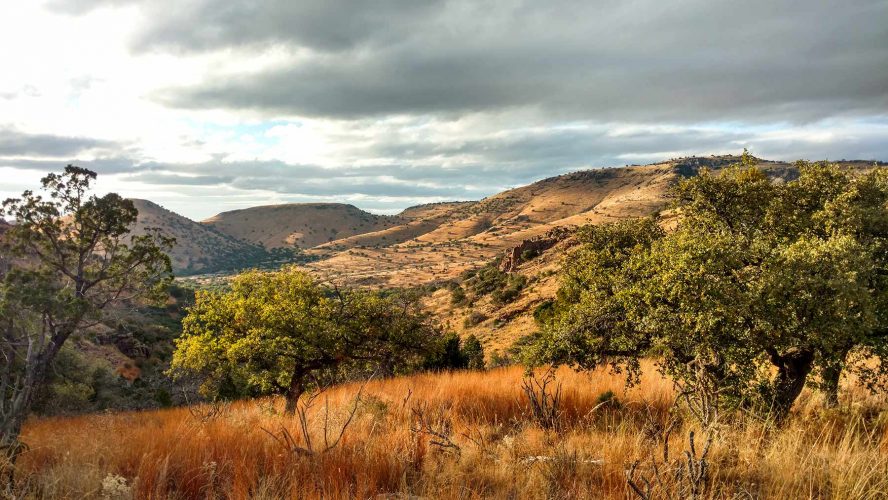 Want to learn more about West Texas, or have questions about these property offerings? Contact Tyler for more information.
Tyler Jacobs, Director and Real Estate Partner
College Station, TX  | tjacobs@hallandhall.com | (979) 690-9933