The sellers of Kokopelli Ranch describe their love of the ranch and the surrounding area of Philipsburg and the East Fork Valley in this article featured in Mansion Global.  The views of the Pintler Range and the East Fork Valley from this 400± acre, mountaintop retreat defy description as they need to be experienced.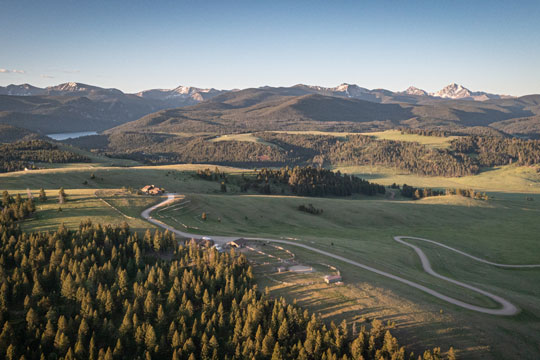 Made of logs salvaged from a forest fire in Oregon, the main home was painstakingly designed with timeless appointments to capture the viewshed from virtually every location in the home.  To complement the residence, the operational improvements include a six-stall enclosed equipment shed and two-stall horse barn with vet/tack rooms, washing facilities, associated pens, and sheds.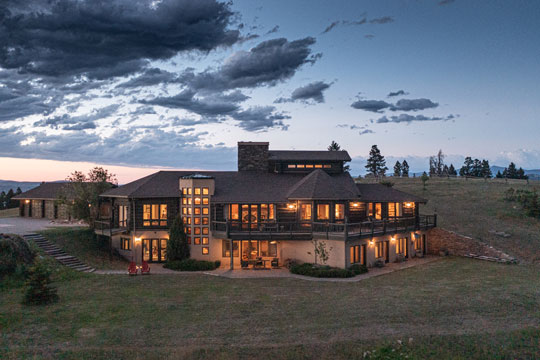 Philipsburg, roughly 20 minutes to the northeast, anchors this rural community by providing basic services, boutique storefronts, as well as lodging and dining options. Unlike many "discovered" destinations, this vibrant town of around 900 has retained its historic western flair and local flavor.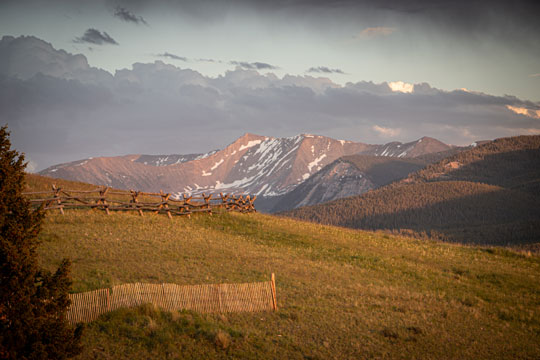 For outdoor adventurers, the area provides a host of activities. Skiers and snowboarders will marvel at Discovery's 2,200 skiable acres. For summer fun, Disco Bike Park is located 20 minutes away at the bottom of Discovery's back side. For the sporting set, the region provides ample big game hunting and fishing opportunities, including Georgetown Lake and the famous Blue Ribbon fishery, Rock Creek.
Kokopelli Ranch is an exceptional property in a popular community.