The satisfaction in a land deal comes from finding the right blend of place, people, and property.
It begins with the discovery process of understanding a client's desires and goals. Digging deep to figure out what a buyer is truly after, and then finding the right fit.
Unearthing the right elements to craft each land ownership story ensures success. This is what drives Alex Webel to work harder and go farther. Finalizing the intricacies of a transaction is a realization unto itself but it's the journey to "close" and the stewardship that follows with each new owner that keeps Alex smiling.
Alex will work to find that elusive property, perhaps one that's been most overlooked but with exploration proves to be the diamond in the rough. It's the people looking to buy or sell who become lifelong friends and the extensive knowledge to learn and impart along the way that Alex appreciates and makes him an exceptional fit at Hall and Hall. As a third-generation landowner with a background in land management, he's got the right combination of authenticity and curiosity to help you connect with the right people to find your right place.
"I have known Alex's family since his grandfather bought a ranch in the Madison Valley, Montana in the early 1970s.  Alex's close ties to the West which include spending much of his time at the family ranch, coupled with his career managing and selling farms and estates in the Mid-Atlantic states, he is a great addition to the Hall and Hall team."
~Joel Leadbetter
Talk Land with Alex. Drawing from his years of real estate knowledge and land management background, he's a living, breathing property resource in the east and southeast regions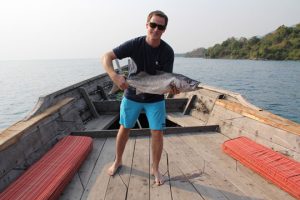 Q & A with Alex
Give us your thoughts on becoming a partner and opening the Virginia office.

Honored to become a partner and excited to lead the expansion. It's a big challenge, but a welcome one. The team at Hall and Hall is second to none and we've got a great track record in the Southeast to build off.

Tell us a bit about your background?

My background is a combination of years of real estate and land management knowledge. The combination allows me to be a resource of information for both recreational retreats and working farms.

What motivates you?

Love of the game. The people, the places, the process – all of it.  On the surface, the goal is help buy or sell a property, but it obviously goes deeper than that. For anyone transacting on the types of properties we work on, regardless of size or location, it's a big deal. Helping people find their "perfect" place, or sell when the time is right, is deeply rewarding. It's ultimately about family and legacy and being part of that process inspires me to deliver my best.

What interests you most about this region?

This region offers a "sense of place" that's undeniable. It comes from a combination of land, history, tradition, and culture. I always say it's the exact opposite of Anywhere, USA. It's unmistakable when your feet are planted in the Lowcountry or the Virginia Piedmont or the Blue Ridge Mountains. Not surprisingly the people who live and invest in these regions are as diverse and unique as the land. That makes it a lot of fun.

Share something that you're passionate about (other than your day job).

I'd have to go back again to "sense of place" but for different reasons. The outdoors are a huge part of my life and so is food. I love to cook and went to culinary school when I was younger. The Southeast has such strong culinary traditions and so many great days, whether it's fishing, hunting, or just being outside with family and friends seem to end at the table. That convergence of people, culture, and the outdoors leads to some pretty special moments.