A price reduction on this South Dakota ranch named after the trail that brought people from Bismarck, North Dakota to Deadwood during the days of the Black Hills Gold Rush, is catching some attention.  A tremendous assemblage of various topography and agricultural uses, Bismarck Trail Ranch is truly a unique ranch from the diverse topography to its diverse uses. Strong agriculture production and expansive grazing opportunities are tremendous for this multi-faceted investment asset. Whether you are looking to step into the significant lease revenue stream, the current owner has created or be the owner- operator yourself, this ranch can easily do both. The main improvements are immaculate, very well built, and well maintained. You can clearly see the pride in ownership that the seller has had!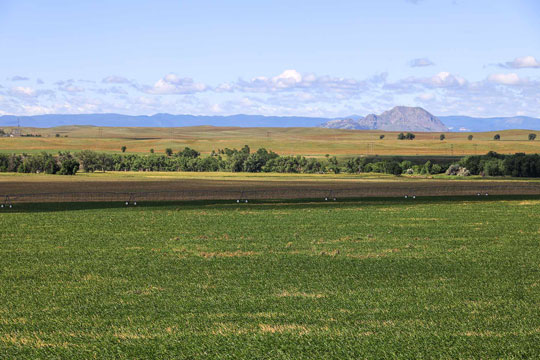 Learn more about this iconic ranch by watching the Bismarck Trail Ranch video.
Contact Robb Nelson to find out if Bismarck Trail Ranch is a fit for you.