TODAY
In an uncertain world, La Panza represents a private retreat and a step back into its rich history as part of old California. The property and operation are private, secure, and essentially self-contained in a bucolic setting with abundant wildlife, dramatic landscapes with views in every direction, and no sacrifice of any modern amenity. Located less than a one-hour drive to San Luis Obisbo and Morro Bay and less than two-hours to Bakersfield, both having municipal airports. La Panza also has its own helipad and an area for a private airstrip.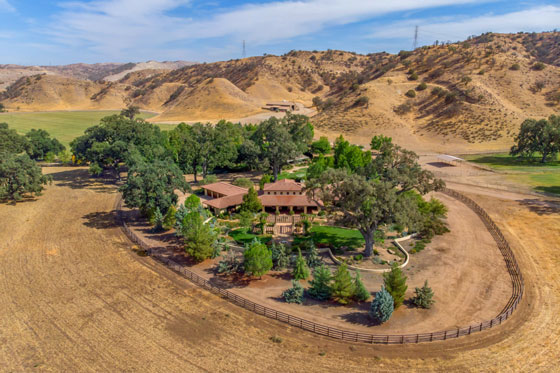 OPERATION
La Panza Ranch has historically served as a substantial cattle ranch. Today, cattle operations are supplemented by farming alfalfa and grain hay, and olives. The olives are used to produce the owners award-winning signature La Panza Ranch Olive Oils. The orchard consists of 280± acres of super high-density olives of three different varieties: Arbequina, Arbosana, and Koroneiki—which they use to blend in their signature oils. The process is all on-site which ensures the freshest and highest quality products, from orchard to table.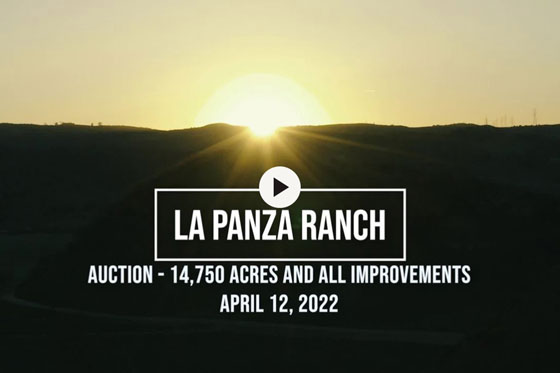 HISTORY
La Panza Ranch features a fascinating history of outlaws. The ranch is well-known for once being owned in the 1860's by Drury James, uncle of the infamous outlaws Jesse and Frank James. The brothers visited and worked on the ranch in 1868 when Jesse was recovering from bullet wounds from a bank robbery. He came to bathe in the sulfur springs at Uncle Drury's Hot Springs Hotel in Paso Robles. Drury James is also credited as the founder of Paso Robles. The brothers' stay was without incident, and they left a year later.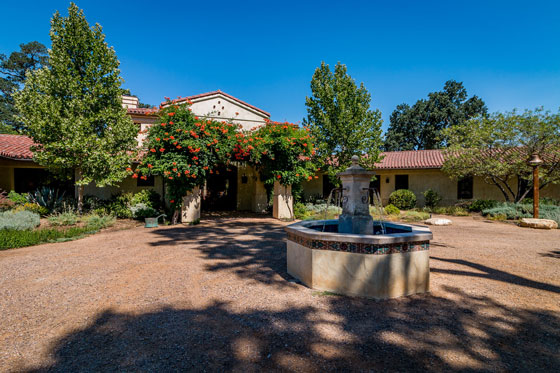 IMPROVEMENTS
La Panza Ranch boasts an elegant 5,500± square foot hacienda-style main home. The property includes a guest cottage, bunkhouse, putting green, helicopter pad, 100± miles of ranch roads, horse barns, hay barns, equipment sheds, extensive fencing, and state-of-the-art olive mill complete with nearby office and ranch manager's home.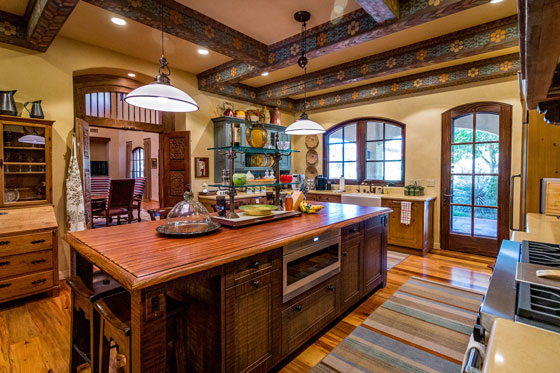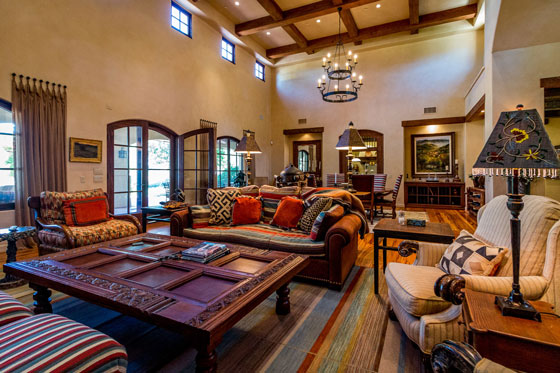 ACREAGE AND WATER
There are over 50 wells, three reservoirs, and natural springs. The ranch is intersected by San Luis Creek, and several smaller creeks.Deeded Acres: 14,750±
BLM Leased Acres: 3,300±
Total Leased Acres: 3,300±
Total Acres: 18,050±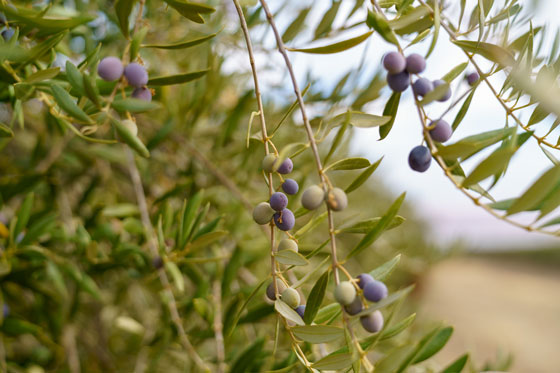 RECREATION AND WILDLIFE
The area has prolific wildlife including black bears, mountain lions, tule elk, deer, wild pigs, bobcats, coyotes, turkeys, golden eagles, hawks, quail, and doves. Additionally, a herd of tule elk frequents the ranch's water troughs.
Recreation here is whatever you want it to be with options ranging from hunting and fishing to hiking and horseback riding. Finding something to do outside is never a challenge inside the boundaries of this ranch.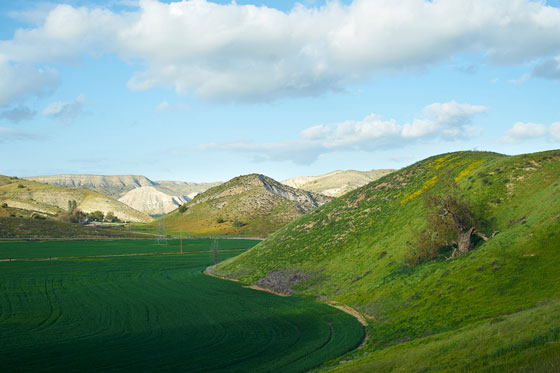 AUCTION INFORMATION
Auction Date and Location:
• Tuesday, April 12th at 11:00 am Pacific Time
• Held Onsite at the Primary Residence
Information Days:
• Wednesday, March 16th & March 30th from 10:00am to 12:00 noon Pacific Time
• Private showings are available by appointment
Verifiable proof of financial capability will be required to visit the property and attend the auction.
Offered in cooperation with Lance Dore of California Outdoor Properties.