Past Auction
Whitmire Ranch
This auction was on Sep 17 Marietta, OK 470± Deeded Acres
Executive Summary
The Whitmire Ranch, formerly known as the Historic Washington Ranch, is 470± acres of rolling grassland dotted with hundreds of mature pecan and oak trees. The ranch is well-equipped as either a cattle or horse estate. The property will be auctioned in 4 tracts and combinations ranging from 20± acre home to 318± acre executive estate with extensive horse facilities.

Call Hall and Hall Auctions today to request a brochure!
1-800-829-8747

Auction Date and Location:
Tuesday, September 17th at 10:00am CT
Held at the WinStar World Casino & Resort
Convention Center Junior Ballroom D
777 Casino Ave., Thackerville, OK 73459

ADDITIONAL INFORMATION DATES HAVE BEEN ADDED:
Sunday, September 15th from 2:00 to 5:00pm
Monday, September 16th from 2:00 to 5:00pm
Agents are available to perspective purchasers at any time by appointment.

In cooperation with Harrigan Land Company.
Just the Facts
Click Here for additional property information.
  470± acres between Dallas & Oklahoma City
Offered in 4 tracts and combinations
 Historic 8,500± square foot Cattleman's Castle, guest house, apartment, and pool house
 Two horse barns, indoor riding arena, outdoor arena, and more
 Year-round creek, several ponds and rolling terrain
Bass fishing, whitetail deer and turkey
Location
The Whitmire Ranch features the best of rural Oklahoma yet is remarkably accessible. It lies only miles from Interstate 35, 90 miles from Fort Worth, TX and 120 miles from Oklahoma City, OK. The boating and fishing magnet of Lake Texoma and the state's largest casino and resort, the WinStar are only minutes away.
Acreage (Deeded & Leased)
Tract 1: 318± acres
-       Historic 8,500± square foot Cattlemen's Castle
-       Four car garage and two apartments
-       Three bedroom, four bath guest house
-       Pool house
-       Horse barn with 27 stalls
-       Indoor riding arena 125'X200'
-       Outdoor arena and breaking pens
Tract 2: 112± acres
-       Mostly pasture with multiple ponds
Tract 3: 33± acres
-       Wooded building site
-       Substantial road frontage with paved private entry
Tract 4: 20± acres
-       Manager's home
-       Private end of the road entry
Deeded Acres: 470±
Total Acres: 470±
Additional Information
Improvements
Tract 1:
The "Cattleman's Castle" was built in 1888 and is now on the National Register of Historic Places. It is a fully remodeled, 8,500± square foot home offering four bedrooms and six baths built on three levels. It boasts Pennsylvania barn wood floors, high ceilings, and numerous large windows. The kitchen is particularly impressive, with commercial fixtures, two large islands, and a 16-door pantry cabinet.
With classic 19th century opulence, the mansion includes a large foyer, two grand parlors, dining area, and a large office and den. Even the basement is impressive, with its slate floors and additional bedroom.
A large covered porch surrounds the house on three sides, ensuring a perfect venue for enjoying the Oklahoma evenings.
The stone guest house has three bedrooms with cathedral ceilings, four baths, and its own kitchen.
The stone pool house has two baths, exercise room, kitchen and serves the large outdoor swimming pool.
The garage building has a four-bays, a large carport, and two efficiency apartments.
The equestrian facilities include a new 27-stall barn, 40-stall barn, historic hay barn, 125'X200' indoor riding arena, 125'X200' outdoor arena, and breaking pens.
Tract 4: Manager's home with a private end of the road entry.
Terms
Summary of Terms:
·      A five percent buyer's premium will be added to the final bid price(s) to determine the total contract price(s).
·      A ten percent earnest money deposit of the total contract price will be due immediately from all successful bidders.
·      The property is being sold "AS IS, WHERE IS" and without any contingencies including financing.
·      Closing will be set 30 days from the auction date or as soon thereafter as closing documents are available.
·      Broker participation is available. Contact our office for participation guideline.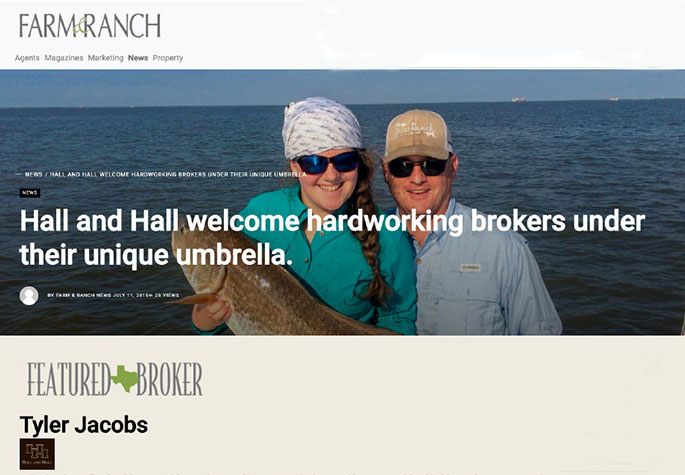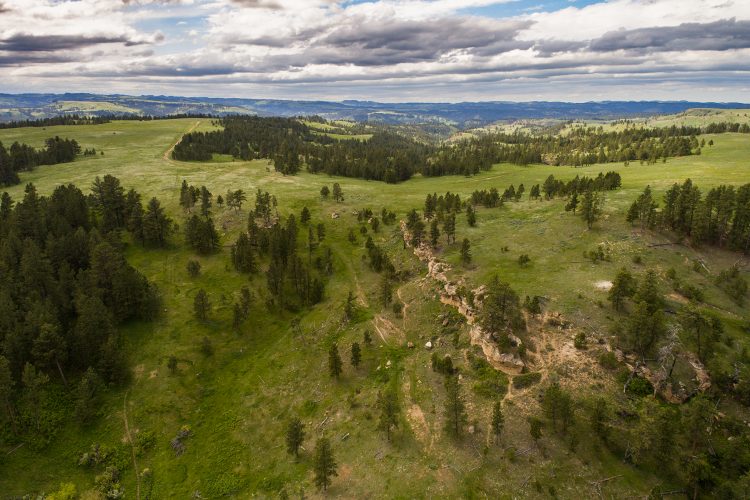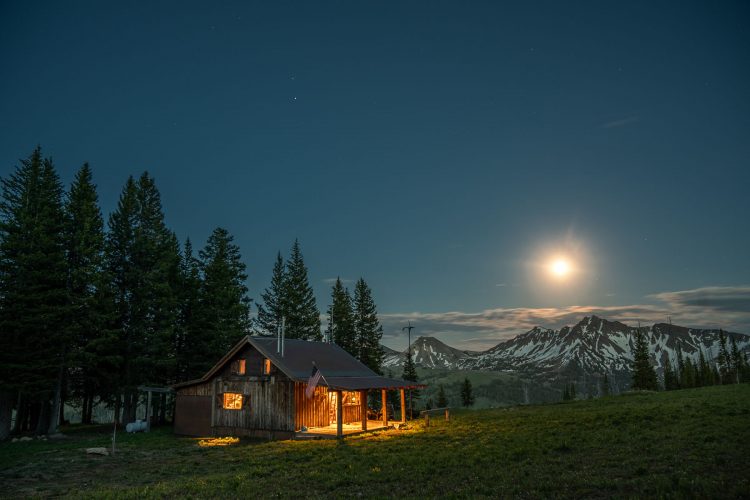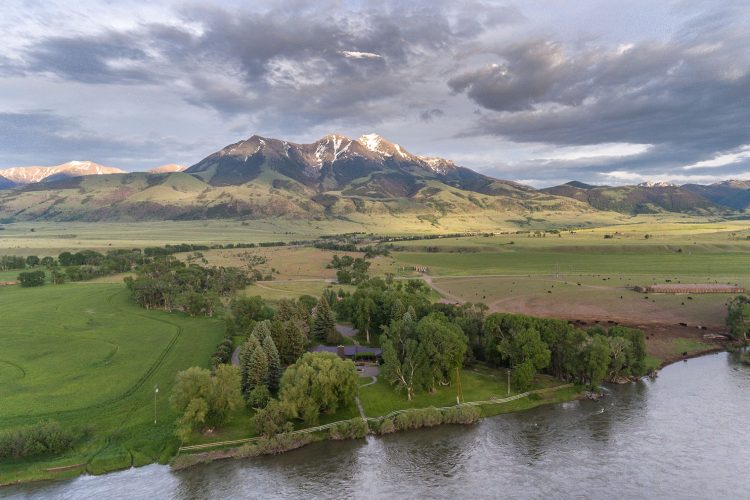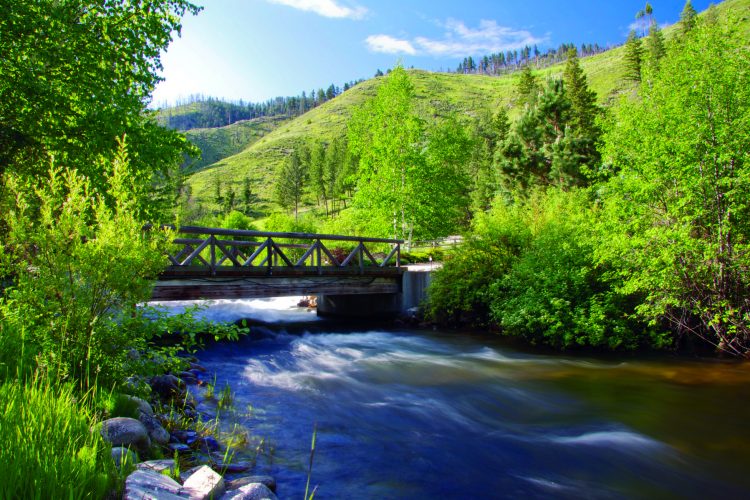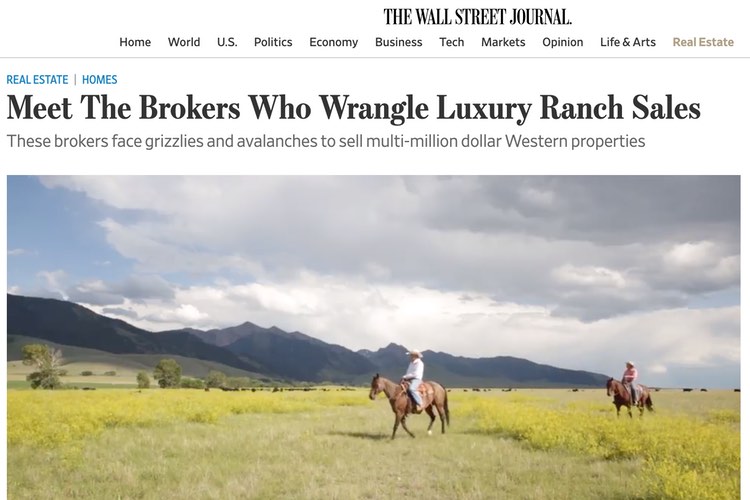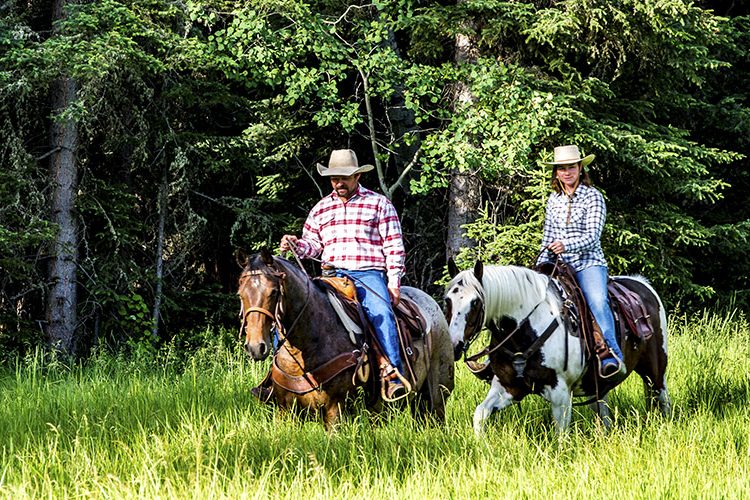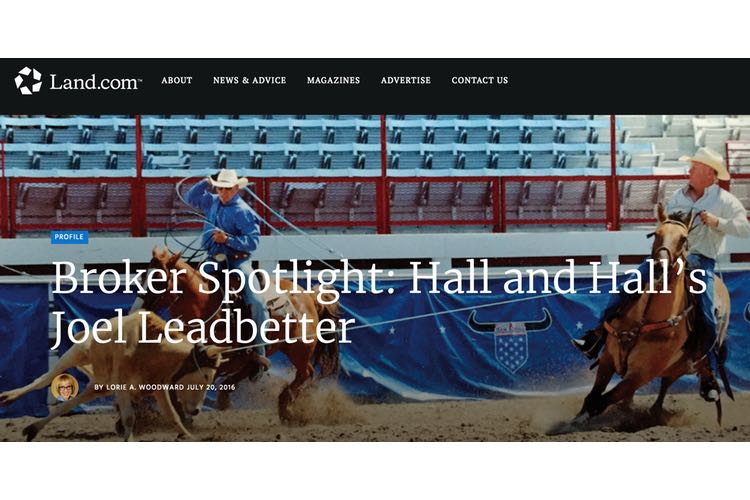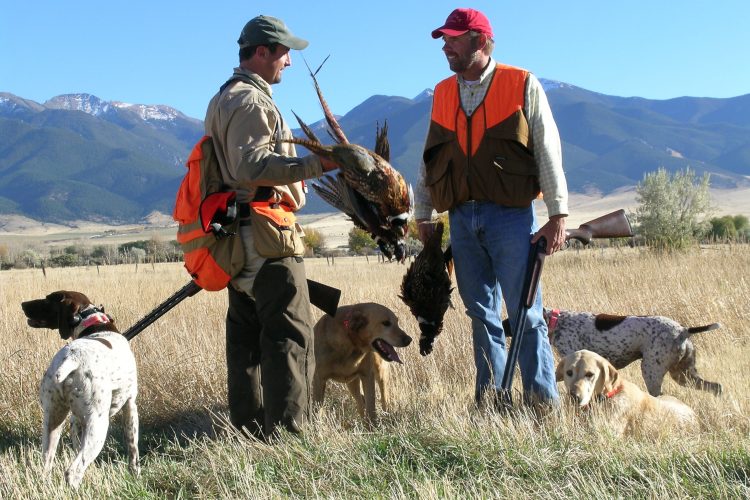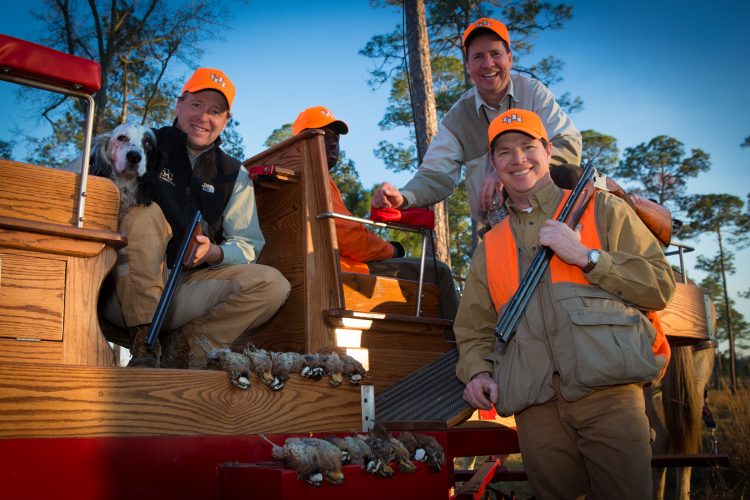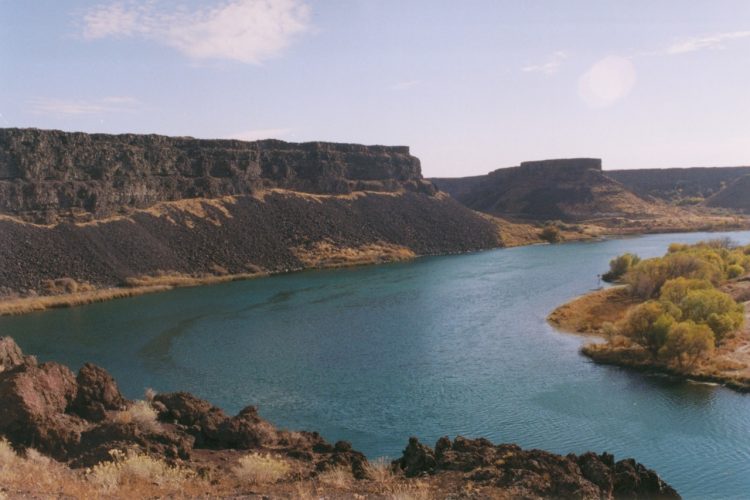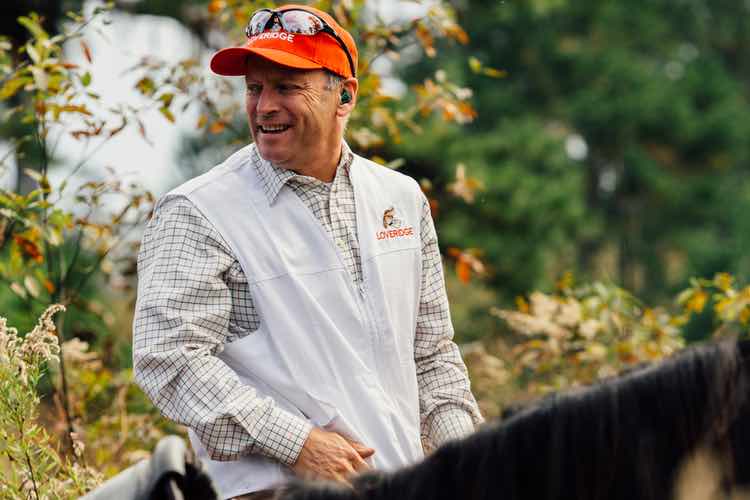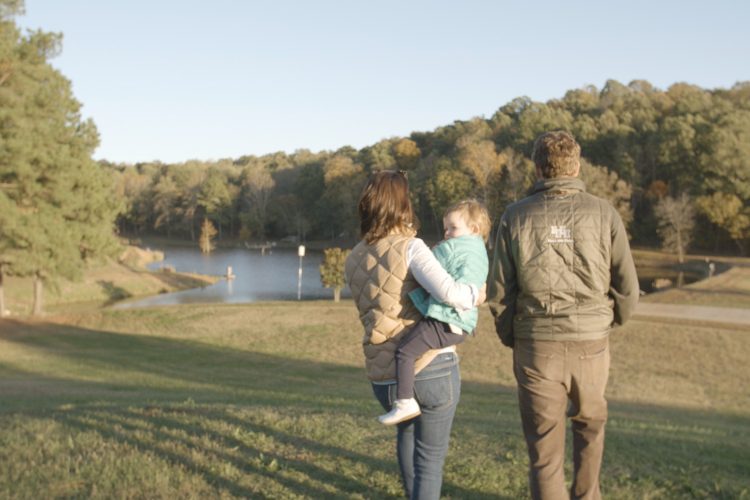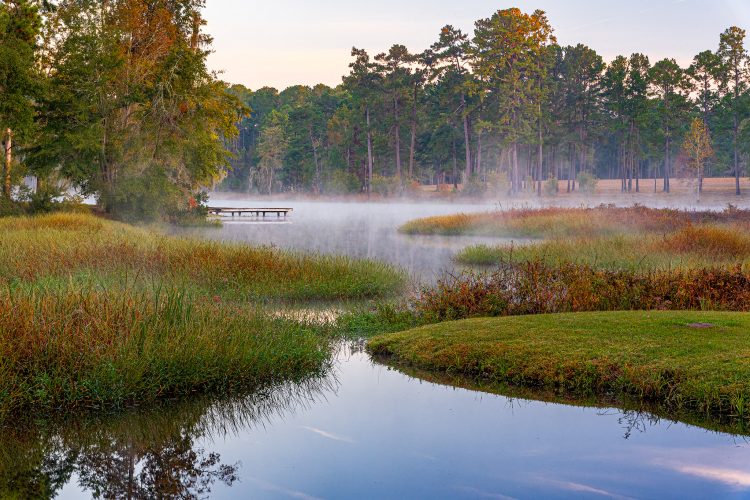 "Most brokers have a strong sense of independence, so brokerages work around that, but Hall and Hall is not about the one working alone—their strength and longevity is built on the group, on the family," explains Tyler Jacobs. "It's the basic fundamentals and traditional values that we've thrived on since the company was founded back in 1946."
Our Hall and Hall broker, Randy Shelton, kept us in the loop as though it were. Our sale hinged on that of larger surrounding parcels, and when an initial offer fell through, Randy went back to the drawing board and found a suitable buyer who shared our values. That meant a lot to us, as our property had been in the family for more than 100 years.
From the first time I walked through the door, I sensed Hall and Hall's highest goals were to understand who I was and build a relationship, to understand what made my property special, and to find the buyer. Their discipline and focus was apparent. Throughout the entire process, their approach towards reality was different from the experiences I have had previously. Genuine would be the word I would use to describe everyone at Hall and Hall.
I interviewed 4 agents and selected Hall and Hall because of the agency's reputation for expertise in high end ranch property and global marketing. I had the pleasure of working with Tim Murphy on the sale of a family property in the Paradise Valley, Montana. We believe he represented our family interests well and contributed to the integrity of the property by joining together buyer and seller and a shared love for this special place in our lives.
Bill McDavid was an outstanding and very patient partner in this sale. His expertise in the market and marketing of the property was excellent. I would use him again in a heartbeat to either buy or sell a ranch property.
"Guns, bear spray and handsaws: These aren't the tools of your average luxury real-estate agent. But ranch brokers like Mr. Murphy, a Bozeman-based partner at Hall & Hall, occupy a unique and increasingly challenging niche in the world of multimillion-dollar property."
"When it was time to invest in a ranch for our family, we knew we needed to work with Hall and Hall. The expertise is unsurpassed."
In 1988, Joel Leadbetter became a partner at Hall and Hall where he has been instrumental in completing complicated, high-profile deals such as the recent sale of Texas' historic 512,000-acre Waggoner Ranch.
"The professionalism, preparation, and overall positive demeanor exhibited… were truly impressive… I have never before worked with a more dedicated, knowledgeable, and level-headed sales professional."
I had been looking for the right property for several years and Elliott Davenport's insight into the quail plantation market and his ability to think strategically was instrumental in helping me find our new place. Elliott was helpful on all technical aspects of contracting and due diligence. His post closing help with hiring and contractors made the process much easier as well.
I have purchased 4 ranches through Hall and Hall over the past 20 years, and there is simply no other team in the world like them. They have navigated complexity, professionally attended to every detail, operated with fairness and integrity, and demonstrated an unwavering commitment to me– whether representing me or the person on the other side of the deal.
Having been in our family for 70 years, selling Loveridge was a big decision for our family and we needed the right person to walk us through this process. Elliott Davenport has exceeded our expectations and represented our family very well through this sale. His depth of knowledge for the Red Hills, his critical thinking, intimate understanding of the market, and honest approach has made this process very pleasant and rewarding for us. Simply, he gets it and that has served us very well.
Positioning a high-end Luxury Farm in the market to maximize Seller value requires a special set of skills along with a true understanding of the audience. Having a National presence and the knowledge of how to market into that audience is key to executing a successful transaction. Elliott Davenport of Hall & Hall and his team of seasoned professionals are uniquely qualified to deliver these results. They exceeded our expectations!  We could not be more thrilled with their performance.
"Having spent the last 18 months immersed in the process of (successfully) selling a large family sporting property, I can't imagine going through it without Elliott Davenport.  His incredible knowledge of the market, deep understanding of and appreciation for our land, thoughtful and resourceful guidance throughout the process, tenacious attention to detail, and his collaborative approach with our on-site land management staff was nothing short of invaluable.  He came to us highly recommended by fellow landowner friends, and now it is easy to see why.  I and my family would not hesitate to recommend him in a heartbeat to anyone."
//= asset_path('js/app-min.js'); ?>