Past Auction
RiverStone Ranch
This auction was on Oct 28 Buchanan, VA 979± Deeded Acres
Executive Summary
Welcome to the RiverStone Ranch. Uncover a treasure tucked away within the blissful foothills of the Blue Ridge and the Appalachian Mountains. This 979± acre property with 2.2 miles of James River frontage captures the quintessential tenets of Virginia living, including unforgettable adventures, natural beauty, and living history.

Call Hall and Hall Auctions today to request a brochure!
1-800-829-8747

Auction Date and Location:
Wednesday, October 28th at 10:00 am ET
The auction will be held at The Hotel Roanoke & Conference Center

Information Dates and Location:
Thursday, September 24th at 10 am to noon
Thursday, October 8th at 10 am to noon
Or shown by appointment
Held at the Cabin on the property

Property offered in conjunction with Nicholls Auction Marketing Group.
Just the Facts
Click here for additional details.
2.2 miles of James River frontage and access
World-class fishing for trophy smallmouth bass and muskellunge
Canoeing and kayaking
Trophy whitetail, turkey, duck, and goose hunting
Five stand professional skeet range
7.7 miles of hiking, mountain biking, equestrian, and ATV trails
Location
RiverStone Ranch is surrounded by the Blue Ridge and Appalachian Mountains, but still accessible to major metropolitan areas.
Driving Distance From:
-         Roanoke, VA – 30 miles
-         Charlottesville, VA – 100 miles
-         Durham, NC – 150 miles
-         Richmond, VA – 170 miles
-         Charlotte, NC – 220 miles
-         Washington, DC – 220 miles
Property Address:
 4255 Trebard Rd.
Buchanan, VA 24066
Directions from Roanoke:
-         Travel northeast on Interstate 81 to Exit 162
-         Proceed northeast on Lee Hwy/Main St/11 into the town of Buchanan, VA
-         Turn west (left) onto 43/1st St/Narrow Passage Rd. and proceed for 3.75 miles
-         Turn west (left-just past James River High School) onto Springwood Rd. and proceed for 1.3 miles
-         Turn north (right) onto Trebark Rd (625) and proceed for 3.2 miles to property
History
'We need to utilize James River as our gateway to the West', George Washington wrote to Governor Benjamin Harrison in 1784, just one year after the end of the American Revolution. Washington had a bold vision to greatly expand commerce through the transportation of cotton and tobacco by bateaux along the James River. Gradually, as his plan was implemented, the outposts of Scottsville, Lynchburg, and Buchanan were established.
As a result of the early success of the James River Kanawha Project, the General Assembly requested that it be extended to Covington. However, there was a rather imposing problem, a huge bend in the James River that prevented bateaux travel due to the rocks and rapids. James Madison, Chief Justice John Marshall (whom the tunnel is named) and others, developed a plan to tunnel through the mountain and bypass the river bend. The immense project would take place on what is now known as RiverStone Ranch.
The project began with a tunneling crew on each side of the mountain with hopes of meeting in the middle. They had only hand tools to dig through solid rock, which resulted in the tunnel taking much longer to complete then planned and at an extraordinary cost. With the railroad industry quickly expanding and the impending Civil War, the project was abandoned after six years in 1865, never to be completed.
What was initiated with the James River Kanawha Project in Richmond, Virginia, in 1785 ultimately ended a century later in 1865 on this property – RiverStone Ranch. The tunnels, canals, and stone walls remain just as they left them and serves as a lasting testimony to George Washington's bold vision to take wilderness and make it a civilization. RiverStone Ranch has a history no other property in Virginia nor America can claim.
Acreage (Deeded & Leased)
979± Total acres
813± acres of timber: A 2019 timber cruise shows 5.5 million Board Feet with 85% grade hardwood. The remainder in White Pine.
Deeded Acres: 979±
Total Acres: 979±
Improvements
Three bed, two full bath log cabin, including furnishings. Re-sanded and stained in 2019
Pavilion with panoramic views overlooking the Appalachian Highlands
New high/low skeet range designed by Virginia Tech shooting coach
Features 7+ miles of Hiking / ATV mountain trails
Water Resources
Over two miles of James River frontage featuring, canoeing, floating, and fishing
Terms
Summary of Terms:
-         A 5% buyer's premium will be added to the final bid price(s) to determine the total contract price(s).
-         A 10% earnest money deposit of the total contract price will be due immediately from all successful bidders.
-         The property is being sold "AS IS, WHERE IS" and without any contingencies, including financing.
-         Closing will be set 30 days from the auction date or as soon thereafter as closing documents are available.
-         Broker participation is available. Contact our office for details.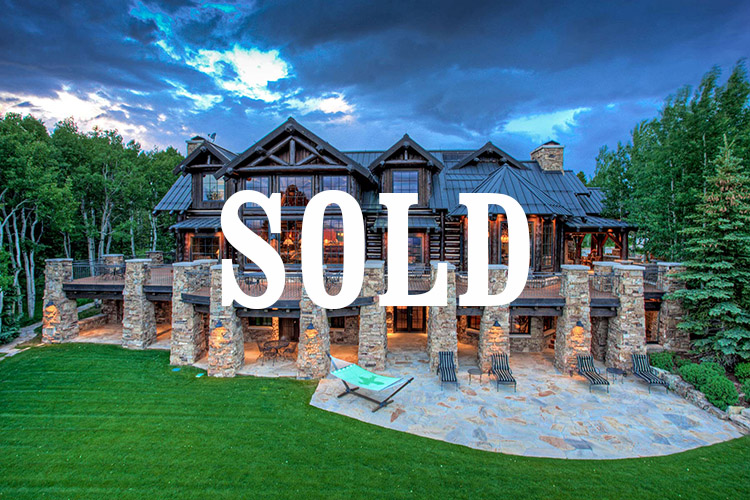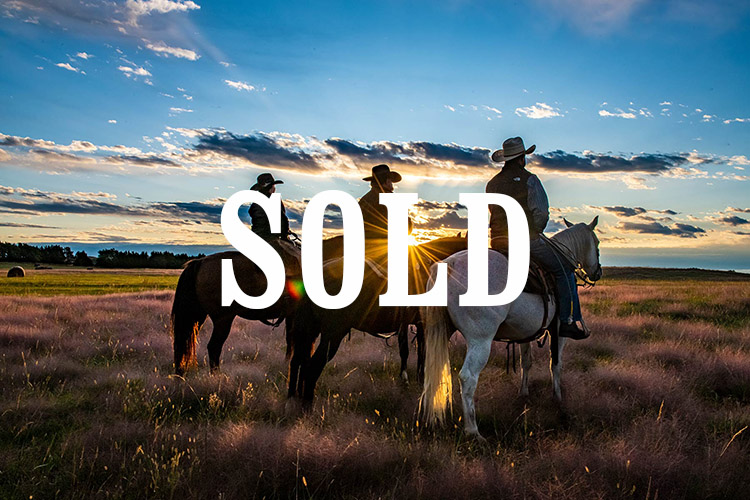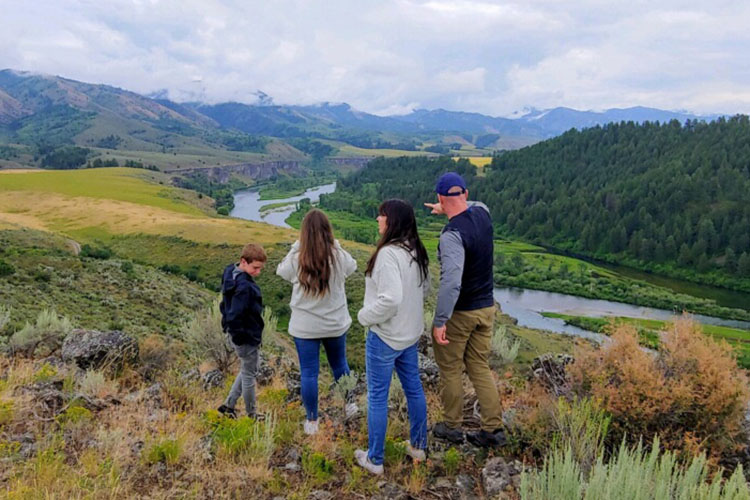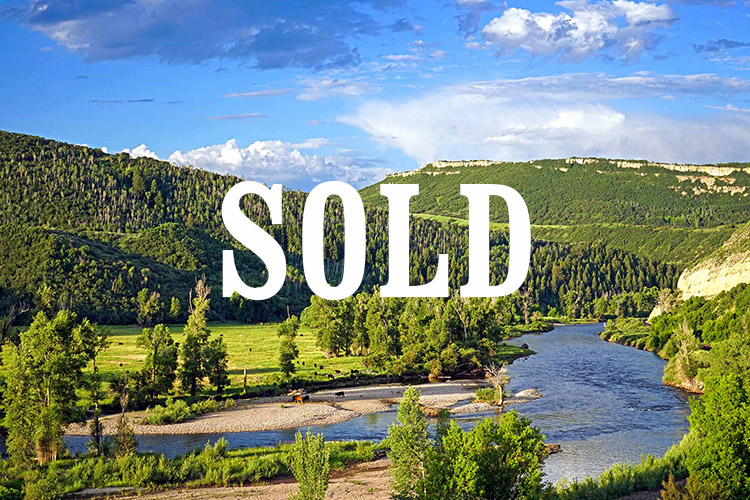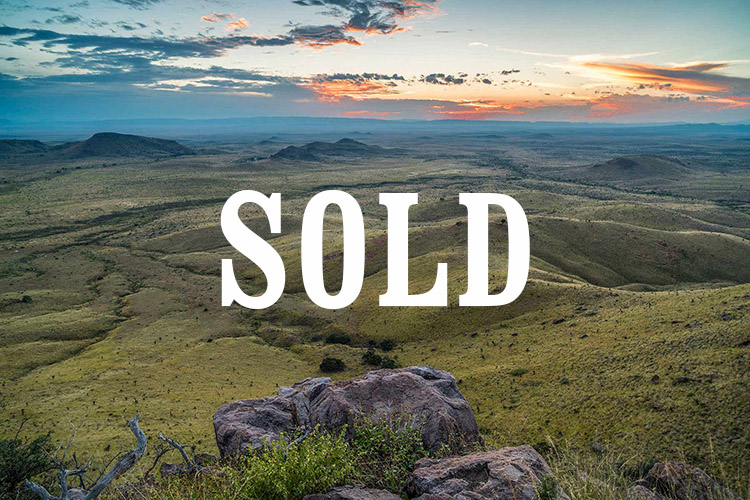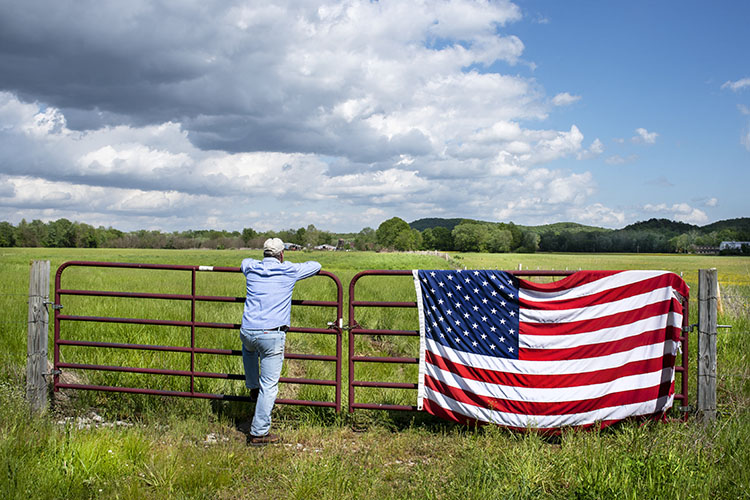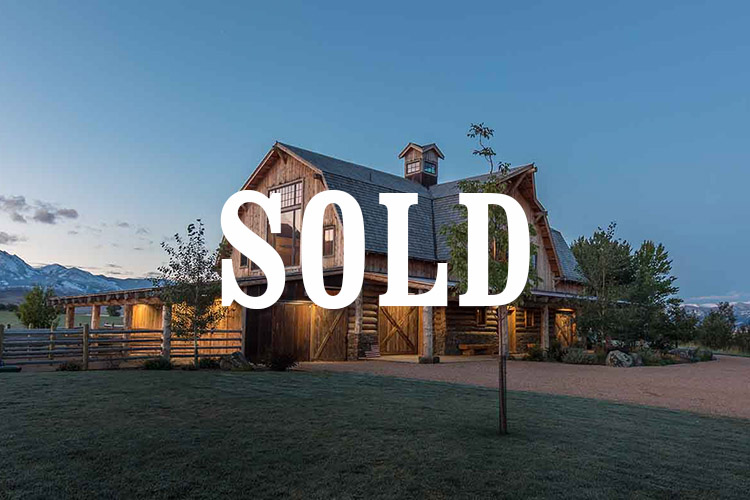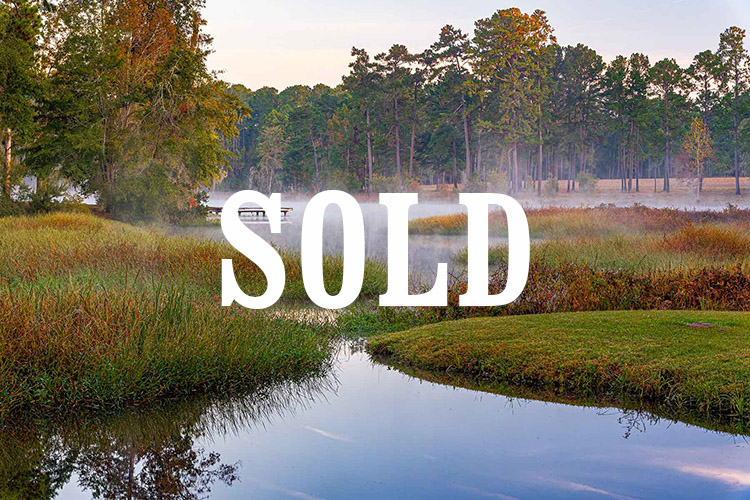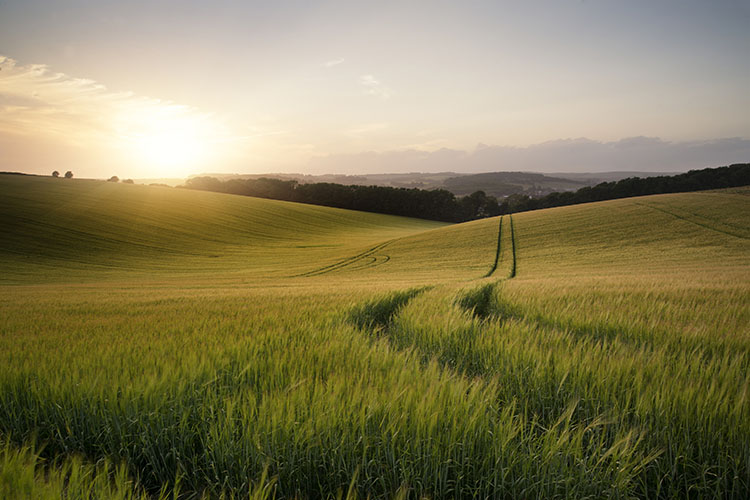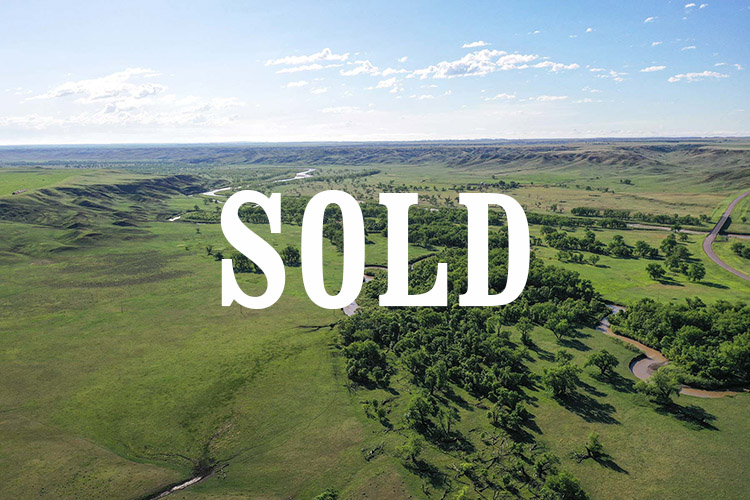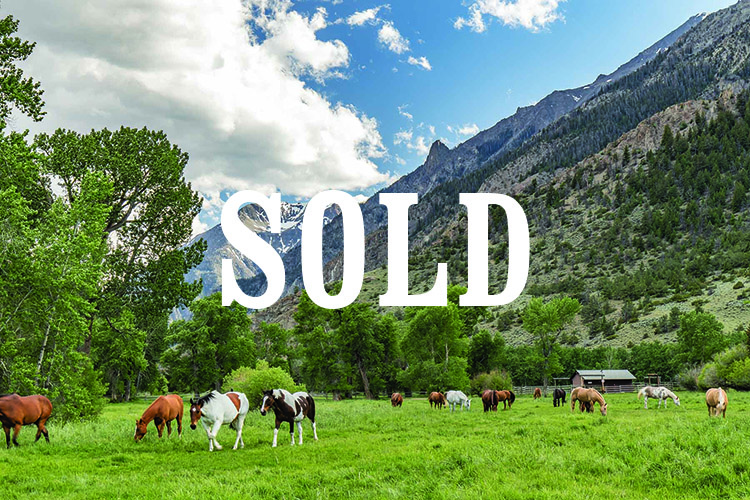 Highlighted by a stunning mountain landscape and truly exceptional improvements, 6,343± acre Elk Island Ranch is an amazing four-season recreational paradise, located only 10 minutes from a real town with jet strip.
The 9,565± acre ranch is situated along the banks of the North Loup River in the Nebraska Sandhills. It is a highly diversified and top-notch ranch with excellent improvements, abundant wildlife and excellent rangeland.
Most brokers have a strong sense of independence, so brokerages work around that, but Hall and Hall is not about the one working alone—our strength and longevity is built on the broker partnership structure
Combining Yampa River and mountainous land, this 3,745± acre ranch stands out for its big fish, big game hunting and convenient location within 20 minutes of Steamboat Springs and the regional airport.
Gearhart Ranch is 9,155± acres of productive grasslands in the Davis Mountains. Successful highland cattle operation for over 100 years. Exceptional game, stunning beauty and starry nights.
Our clients select Hall and Hall because of the agency's reputation for excellence and 74 years of building relationships
Scenic working cattle and recreational ranch located near Big Sky Resort. Recently constructed impeccable custom-designed improvements. Elk, deer, antelope and bear. Ranch is being offered turn-key inclusive of equipment and furnishings.
1,913± acres of some of the most historic and coveted plantation lands in the Red Hills. Incredible location just five miles from downtown Thomasville, Georgia surrounded by other quail plantations.
"The underlying theme you must recognize in making a land purchase is: land has become recognized as an investment-class asset"
Cattle ranch and recreational property. Grassy hillsides, pastures, irrigated pivots, hay ground and treed creek and river bottoms. Five and a half miles of Cheyenne River and 13 miles of Rapid Creek.
End-of-the-road private family retreat on the river encompassed on three sides by USFS in dramatic setting under towering craggy peaks. Thoughtfully executed, classic log improvements. Year-round access 45 miles from Cody.
//= asset_path('js/app-min.js'); ?>