Past Auction
Woodside Farms
This auction was on Oct 7 New Market, VA 1,115± Deeded Acres
Executive Summary
The Woodside Farms auction has been rescheduled for October 7th. The total property is now 1,115± acres.

Woodside Farms has long been considered one of the finest estates in the Shenandoah Valley. Originally part of a large land grant from King George III, this farm and ranch property is one of a kind. The farm includes exterior and interior fencing, cross fencing, cattle working facilities, two auction rings, along with a historic 7,500 square foot estate home circa 1800, plus much more.

Call Hall and Hall Auctions today to request a brochure!
1-800-829-8747

Auction Date and Location:
Wednesday, October 7th at 3:00pm ET
Held at the New Market Fire & Rescue's Community Room
9771 S. Congress St., New Market, VA 22844

Information Dates and Location:
Thursday, September 10th 10:00am to 12:00noon ET
Saturday, September 19th 10:00am to 12:00noon ET
Wednesday, September 23rd 10:00am to 12:00noon ET
Wednesday, October 7th 10:00am to 12:00noon ET

Meet an Auction representative at the Historic Manor House on Tract 5
or call 800-829-8747 for a private showing.

Offered in conjunction with Cottonwood Commercial and Cottonwood Auctions.
Just the Facts
Click here for additional information.
-         Offered in six tracts and combinations from 36± to 566± acres
-         Historical 7,500 square foot, circa 1800 estate home
-         Three ranch homes and numerous homesites
-         Horse and cattle working facilities
Location
New Market is a town in Shenandoah County, Virginia, United States. Founded as a small crossroads town between the north-south U.S. 11 and the east-west U.S. 211, which crosses Massanutten Mountain at the town's titular gap. New Market remains a small town with a population of 2,146 as of the most recent 2010 U.S. Census. New Market is home to the New Market Shockers of the Rockingham County Baseball League, the New Market Rebels of the Valley Baseball League, the Schultz Theatre and School of Performing Arts, and the Shenvalee Golf Course. Most notably, the town was the location of the last major Confederate victory in the American Civil War.
History
Woodside Farms, also known as Court Manor, has long been considered one of the finest estates in the Shenandoah Valley. Originally part of a large land grant from King George III, this prestigious farm has been able to keep nearly 1,115 acres intact, making it truly one of a kind.
Click here to read more about Court Manor's historic horse, ranch and estate history.
Acreage (Deeded & Leased)
Tracts 1 – 3: The North Farm
- Tract 1: 98± Acres
- Tract 2: 125± Acres
- Tract 3: 36± Acres
Beautiful open farmland consisting of 259± acres. Improvements include 42'X120' round bale barn and covered corral, machine shed, 150 feet of concrete feed bunks, large pond, well-fenced, and a 3,000 square foot tenant house that is in need of remodeling.
Tract 4: The Round Barn Farm: 236± Acres
This 236± acre farm has always been recognizable for the historic round barn that has been preserved over the years. The farm is comprised of all cleared farmland. While all the land is presently in hay and pasture, most is tillable. There are two tenant houses on the property along with numerous other structures in good condition. The property is well-fenced, has livestock handling facilities, office sale ring, 40'X180' round bale barn, 200 foot concrete feed bunk, numerous corrals and calving barns.
Tract 5 & 6: The Estate
- Tract 5: 54± Acres with Historic Manor House
- Tract 6: 566± Acres with Horse & Ranch Facilities
The historic manor home, circa 1800, was completely renovated in the late 1980s, maintaining the original Greek revival character. This 7,500 square foot home boasts five large bedrooms, each with full bathrooms. All of the living areas have views of Massanutten Mountain and the clear open farmland. The well-manicured lawn and patio space take advantage of the open mountain views and pastoral setting.
Presently, this breathtaking farm is home to a purebred Angus herd and is well-fenced both on the exterior and interior. The farmland consists of primarily orchard grass with 150± acres tillable. Smith Creek runs through the property with an additional three-acre pond. Also included are three 48'X96' round bale barns, one 48'X96' machine shed, auction ring, cattle facilities, grain bin, two upright silos, and numerous other sheds. One of the few farms in the Shenandoah Valley that is equipped and ready for a large-scale cattle operation.
Tracts 7 & 8: Removed from Auction
Deeded Acres: 1,115±
Total Acres: 1,115±
Lowest Elevation: 1,040
Highest Elevation: 1,640
Terms
Summary of Terms:
•  A ten percent (10%) buyer's premium will be added to the final bid price(s) to determine the total contract price(s).
•  A ten percent (10%) earnest money deposit of the total contract price will be due immediately from all successful bidders.
•  The property is being sold "AS IS, WHERE IS" and without any contingencies, including financing.
•  Closing will be set 45 days from the auction date or as soon thereafter as closing documents are available.
•  Broker participation is available. Contact our office for participation guidelines.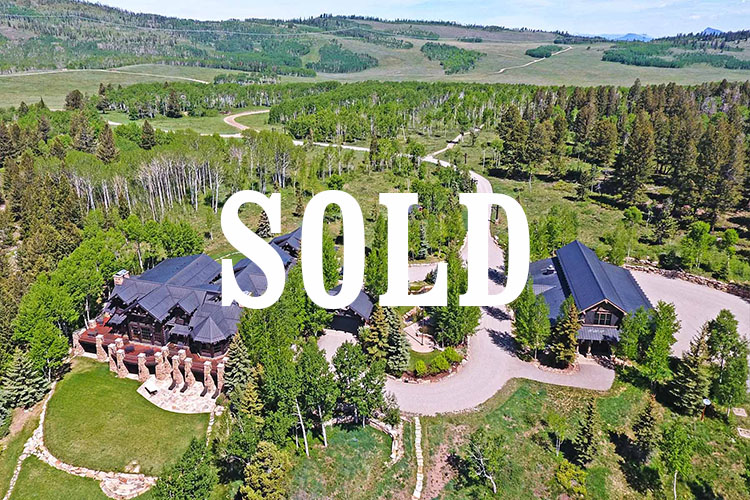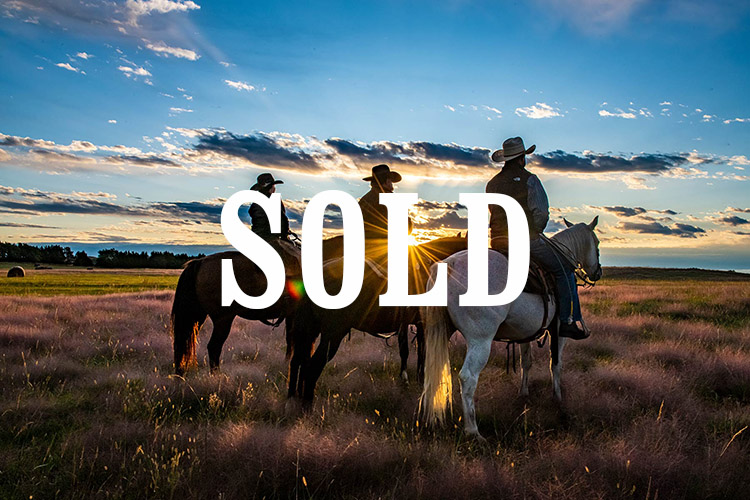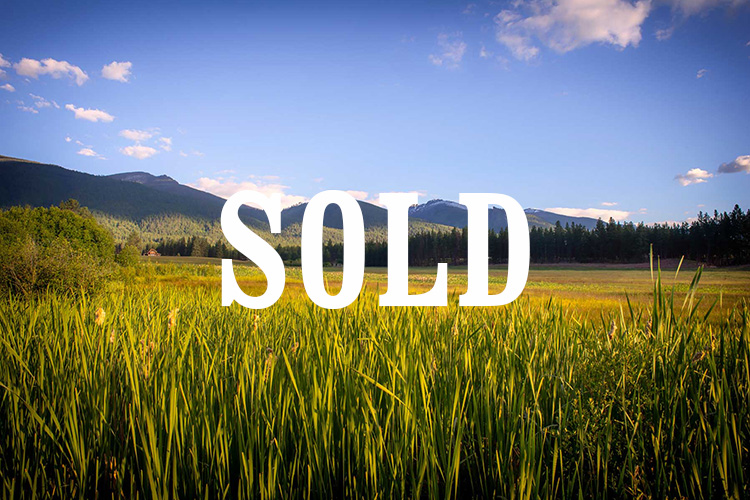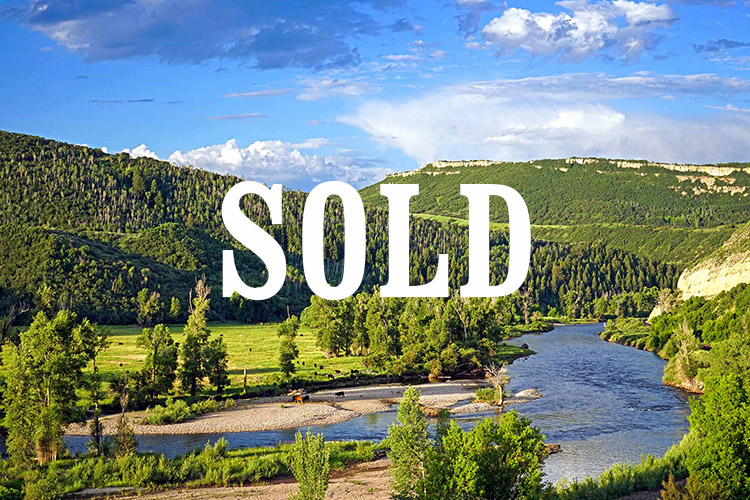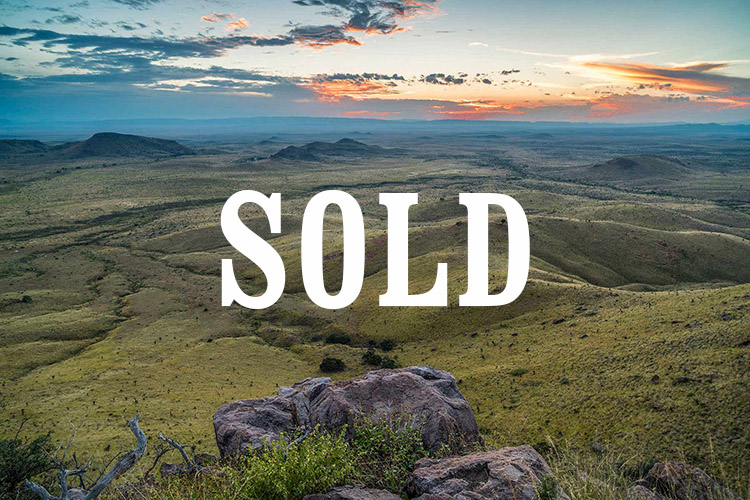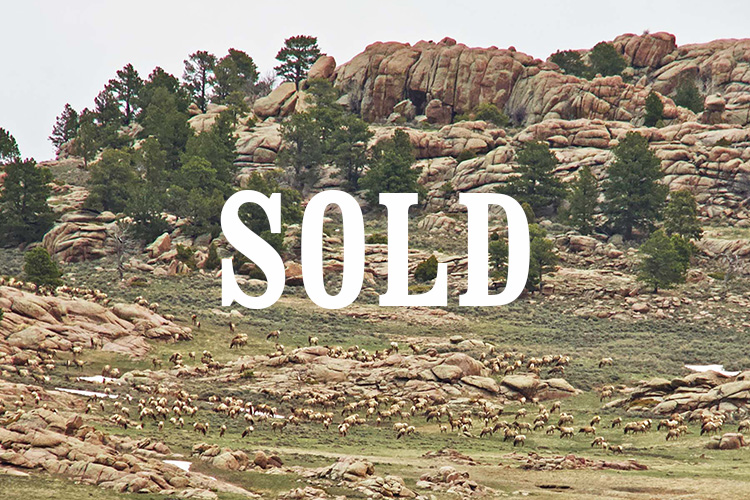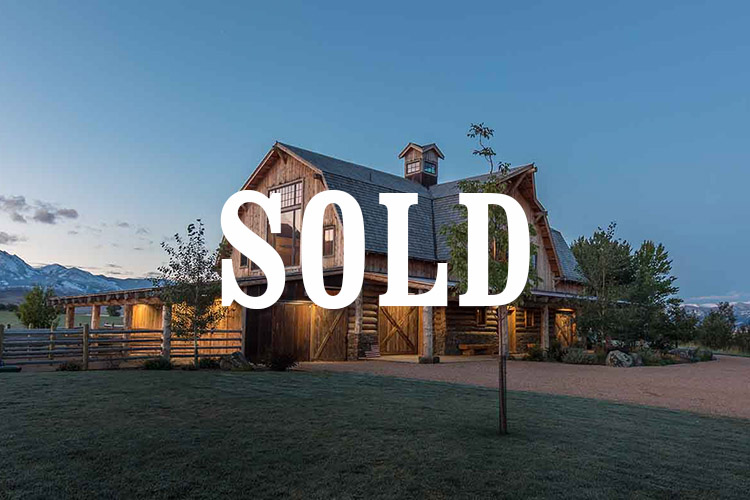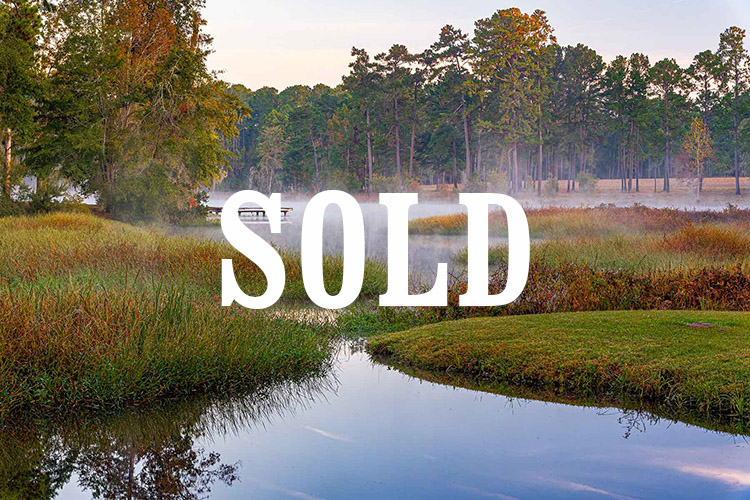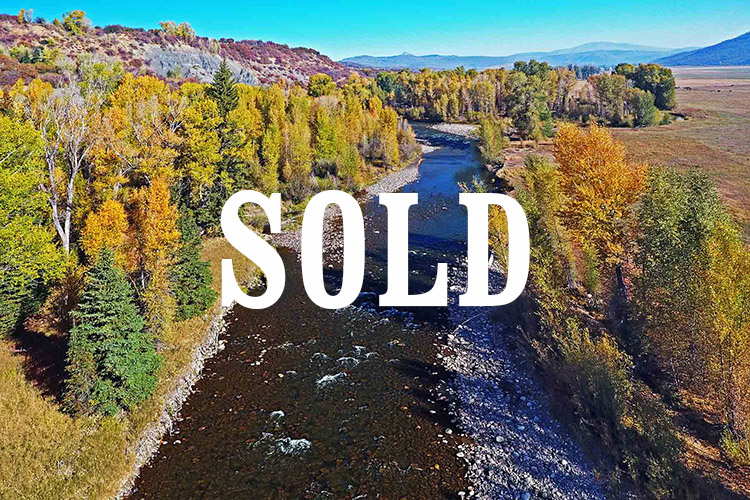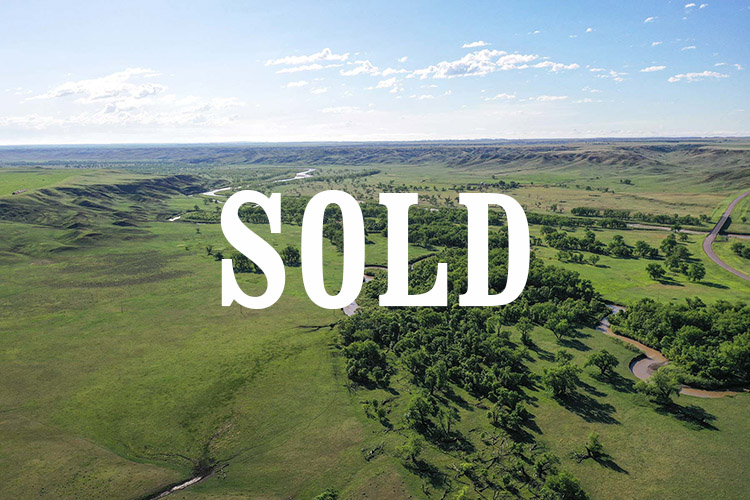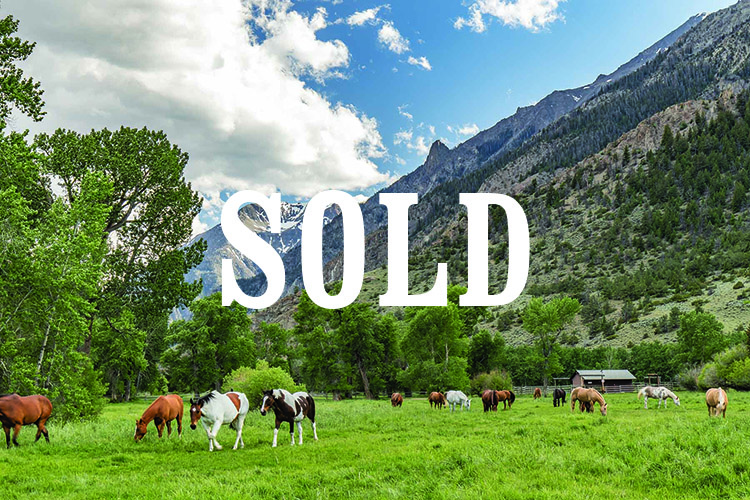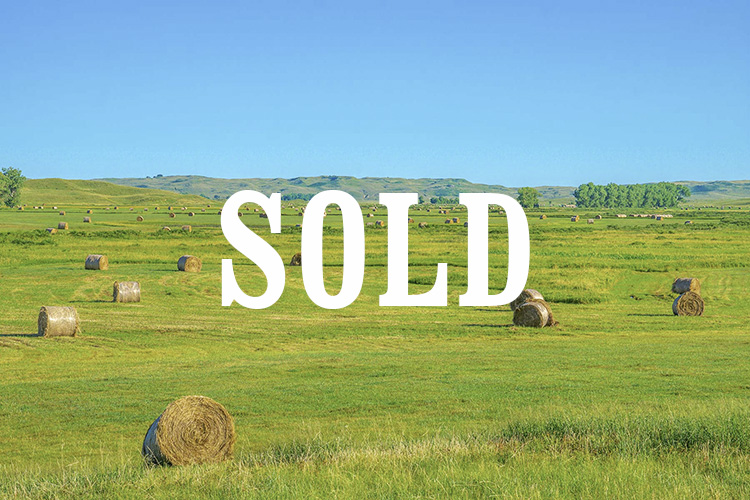 Highlighted by a stunning mountain landscape and truly exceptional improvements, 6,343± acre Elk Island Ranch is an amazing four-season recreational paradise, located only 10 minutes from a real town with jet strip.
The 9,565± acre ranch is situated along the banks of the North Loup River in the Nebraska Sandhills. It is a highly diversified and top-notch ranch with excellent improvements, abundant wildlife and excellent rangeland.
Water rights, creeks and wetlands create a wildlife haven. National Forest borders on 1,027± acres in Bitterroot. New barn/shop complex and 2,200 sq. ft. owner's quarters are ready to go.
Combining Yampa River and mountainous land, this 3,745± acre ranch stands out for its big fish, big game hunting and convenient location within 20 minutes of Steamboat Springs and the regional airport.
Gearhart Ranch is 9,155± acres of productive grasslands in the Davis Mountains. Successful highland cattle operation for over 100 years. Exceptional game, stunning beauty and starry nights.
Encompassing a diverse landscape of 26,056± total acres (20,502± deeded plus 5,554± leased) that are well-blocked and extremely private, Thunder River Ranch combines a large working ranch with outstanding big game hunting and fishing.
Scenic working cattle and recreational ranch located near Big Sky Resort. Recently constructed impeccable custom-designed improvements. Elk, deer, antelope and bear. Ranch is being offered turn-key inclusive of equipment and furnishings.
1,913± acres of some of the most historic and coveted plantation lands in the Red Hills. Incredible location just five miles from downtown Thomasville, Georgia surrounded by other quail plantations.
Turnkey 1,134± acre ranch featuring superb fishing on the Elk River, stream, lake, ponds, irrigated hay meadows, national forest adjacency, remodeled main home with guest, equestrian and support buildings, and location 20 minutes from Steamboat.
Cattle ranch and recreational property. Grassy hillsides, pastures, irrigated pivots, hay ground and treed creek and river bottoms. Five and a half miles of Cheyenne River and 13 miles of Rapid Creek.
End-of-the-road private family retreat on the river encompassed on three sides by USFS in dramatic setting under towering craggy peaks. Thoughtfully executed, classic log improvements. Year-round access 45 miles from Cody.
The historic Duck Bar Ranch is comprised of 7,005± acres located in the Nebraska Sandhills and features over 6-miles of Gordon Creek. The ranch boasts a carrying capacity of 400 cows with supporting livestock.
//= asset_path('js/app-min.js'); ?>