When looking to obtain a loan our Hall and Hall finance team will provide as efficient and streamlined of a process as possible.  Financing your land correctly requires specialized knowledge that comes from over 75 years of experience and because we work only with land loans, we understand the intricacies of securing the right financial package and will walk with you through the origination process.
Alex Leamon, our Hall and Hall loan officer out of Lubbock, Texas speaks to the loan process and how long it takes to secure a loan through Hall and Hall. Click the image to listen to the quick audio clip.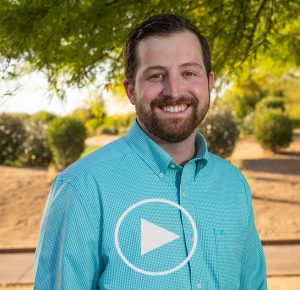 "Alex Leamon with Hall and Hall was recommended to us by a land agent in Oklahoma.  He was very professional while still being personable.  His communication throughout the entire process made it feel like He was on our team.  The process of closing from start to finish was completed much faster than expected and the interest rate offered was lower than average.  It has been a long time dream of ours to own acreage and thanks to Alex it is now a reality."   Kent & Joan Rhoads
Start today exploring your loan options.