The Steamboat Springs Elk River Ranch has been sold. Located in the heart of the pastoral Elk River Valley, this 695± acre ranch features an ultra-private luxury riverfront home, fertile irrigated meadows and cottonwood-lined river with trophy trout fishing. The finely crafted 7,937± square foot main home set on the bank of the river is complemented by a horse barn with caretaker unit and a manager's home. Excellent water rights supply productive hay meadows which balance the upland grazing pastures. A beautiful and private stretch of the Elk River meanders through the middle of the ranch providing outstanding fly fishing. Neighboring ranches with conservation easements provide protection on two sides, although the Elk River Ranch is unencumbered. In addition to panoramic views of the surrounding mountains he world class amenities of Steamboat Springs are only 10 miles down the valley via paved roads.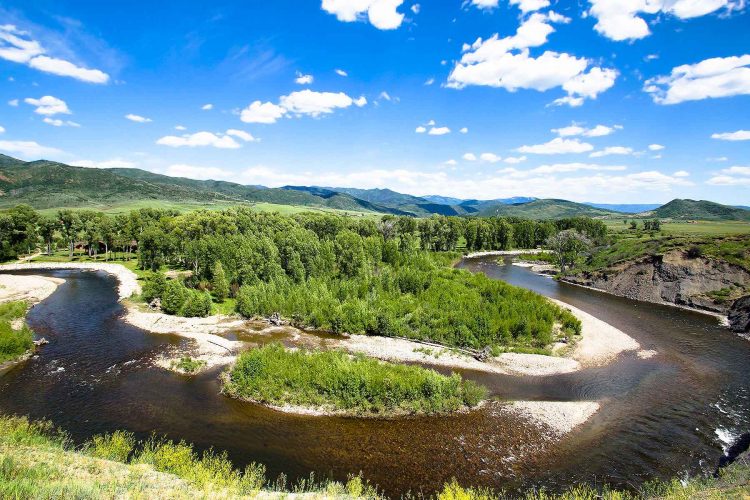 The ranch sold to a NBC executive Matt Bond and his wife Lisa for $11.5 million. They were looking for a ranch with fishing when they realized one of the most amazing ranches in the West was located just down the road from their vacation home.
"This place has the benefit of being on a storied fishing river, close to a major ski area," Bond said. "It turned out to be a four-season property — a place you could live in and not just go to for a few weeks out of the year."
The Bonds were represented in the transaction by Cody Lujan of Hall and Hall.
Land. That's where it all begins. Whether it's farmland or family retreats, cattle ranches or plantations, it's more than a home. It's more than an investment. It's a piece of you. Land is what shapes us. It's the mold that casts our heritage, our hopes, and our dreams. It's the conduit that connects generation after generation. Since 1946, we've handed down a legacy of excellence in quality rural real estate. Our business began by cultivating long-term relationships built upon personal service and expert counsel. We continue to grow today, because we're client-focused and results-oriented.
And while it all starts with the land, it ends with you. Want to see more? Check out all of our premium property listings by clicking the button below.