Through competing in National High School and Collegiate Bass Fishing Tournaments, I have been able to see some beautiful parts of the world. One place I keep finding myself returning to is deep in the heart of East Texas. East Texas is full of dense pineywood forests, easy rolling pastures, and what seems like never-ending bodies of water. It is vibrantly green, especially in the springtime. The scenery is hard to beat, and the bass fishing is even better. I spent a week in early April fishing a tournament on the famed Sam Rayburn Reservoir.  This massive 3,997,600 acre-foot reservoir is fed by the Angelina and Neches River and is the largest reservoir wholly in Texas. East Texas's humid warm environment, plethora of vegetation, and long growing season create the perfect storm for growing trophy largemouth bass.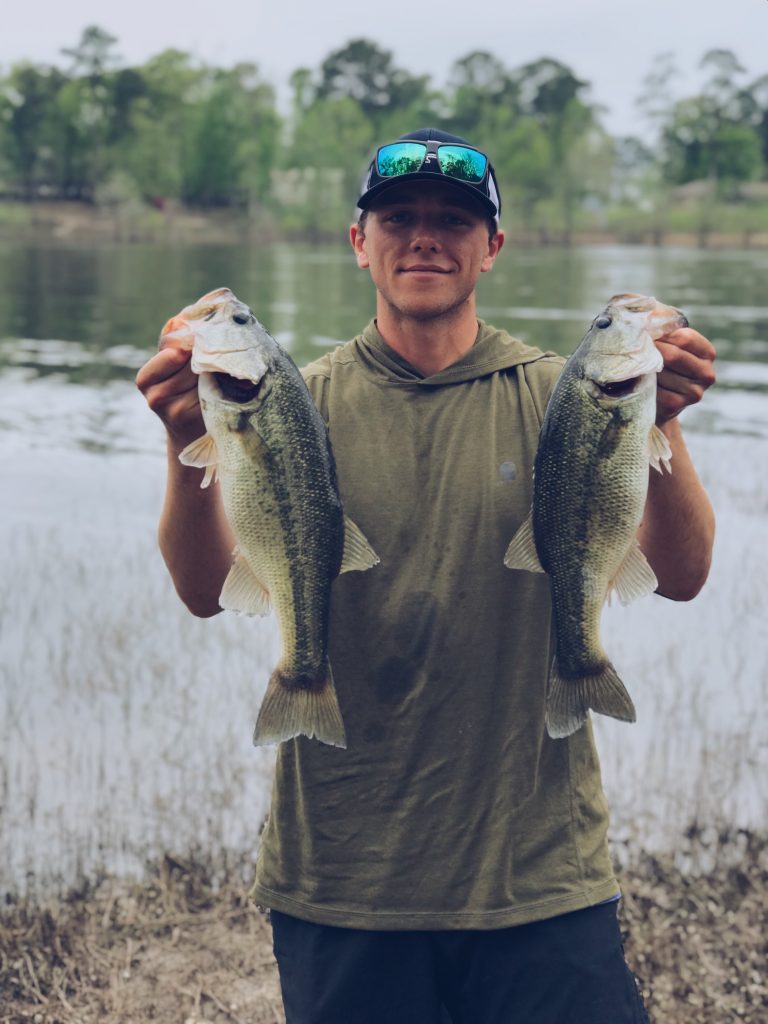 This year the winter in East Texas produced record rainfall and raised Sam Rayburn an historic ten feet high. During my tournament, the Corps of Engineers was releasing water out of the lake trying to reduce it back to its normal levels for springtime. This made finding groups of fish difficult as fish were trying to spawn but were spooked and a little confused with the water dropping. Not to mention, an unseasonable cold front hit right before the tournament. Weather affects the largemouth in East Texas a little more than other species of bass because they are Florida strain largemouth, which are particularly affected by adverse weather.
Being early April in East Texas, fish were in all three phases of the spawn. Pre-spawn, spawning, and post-spawn. Largemouth bass move to shallow protected pockets to build nests, spawn, and protect their young. Generally speaking, the larger females move up to spawn first in the year. My plan going into the tournament was to find groups of post-spawn females working their way out of the shallows. I started my practice fishing with a rattle trap and a jerkbait offshore on secondary points and creek channel bends. Fish are just like cattle and big game animals. They are going to take the easiest route in travel. Old creek channels that were in place before the reservoir was created offer great migration routes. Places where the channel bends and where points connect offer resting spots for fish to ambush prey. I had caught some fish targeting these areas, but, in the back of my head, I knew it wasn't going to produce a top ten that I needed to qualify for the next event. Bass Fishing tournaments are catch and release and the total weight of multiple day catches of a five-fish limit.
During the three-day event, I started by chasing the offshore fish that I had found in practice with little success. On the second day of the tournament, we had overcast skies and slick hot conditions. With one and a half hours to go before the weigh-in, I decided to make a change and start running some shallow water. I had thrown topwater in practice without success, but something just felt right. I picked up a frog and on the third cast I watched a fish follow it back to the boat. I picked up a soft stick-bait and caught that fish. I continued to run the shallow water pattern covering a lot of water and started catching them on a frog.
Fast and furiously I put a five-fish limit in the boat, fired up the mercury outboard and flew back to ramp. The next day I did the same thing. Mixing it up between the frog and a spinnerbait and throwing it as far back into and around cover as I could. For me, it had to be areas with bushes, hay-grass out-front of the bushes, and in healthy coves full of hydrilla (an aquatic plant). I was able to take eighth in the tournament and move on to the next round next spring. After reflecting on the tournament, I believe the fish were up around the bushes creating nests getting ready to spawn. The biggest takeaways I took from this event were: 1) To follow your gut and if something feels right do it, your gut is right more of the time than it is wrong. 2) Don't be afraid to ditch a plan that isn't working. Mixing things up can result in a saved tournament. I think that both lessons can also apply to many aspects in life.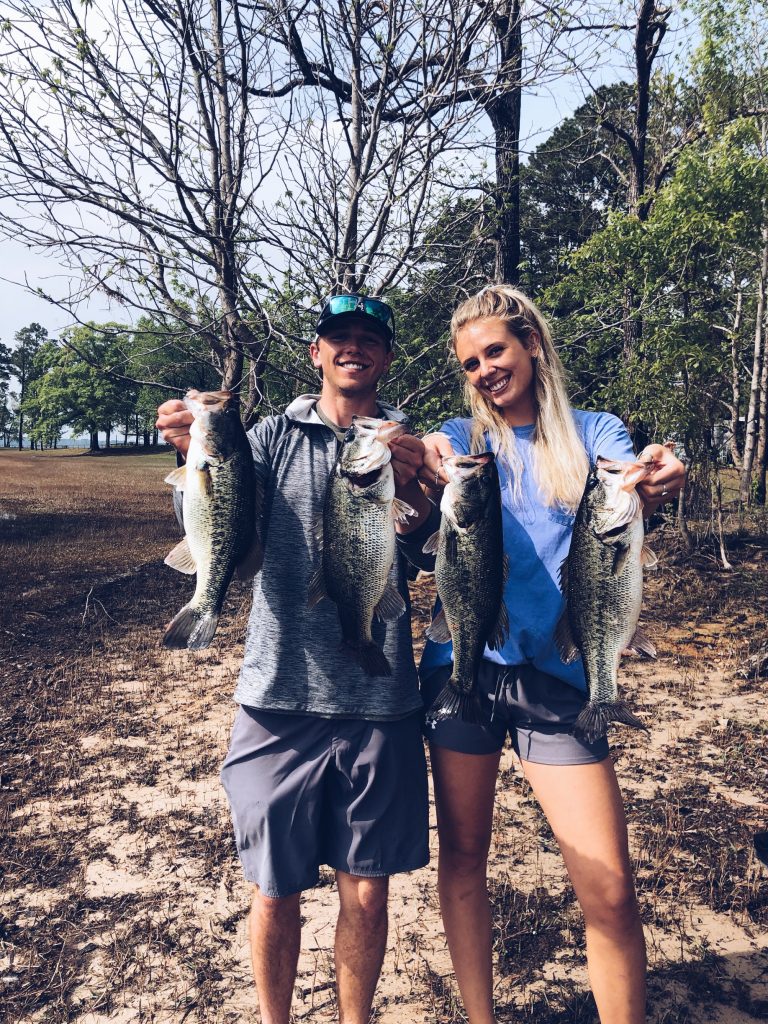 Fairfield Lake Ranch is a dream Texas fishing ranch for sale for both a recreational and tournament bass angler. This property encompasses all the things I love about East Texas: rolling pasture, dense woods, and excellent fishing. The property adjoins Fairfield Lake State Park which, as Hall and Hall broker Tyler Jacobs states, is a "hidden gem" of a Texas fishery. The property features its own three lakes and two ponds stocked with unpressured trophy largemouth bass. These lakes are very old and clear making for extremely high trophy potential. Its locale and convenient access ten miles off I-45 make it the perfect launchpad for a serious tournament or recreational angler. Within two hours: Lake Fork, Sam Rayburn Reservoir, Lake Conroe. Within one hour: Cedar Creek Reservoir, Lake Palestine, Richland Chambers Reservoir. All of which host major professional and local tournaments and are deemed some of the best lakes in the country.
Deep East Texas holds a special place in my heart, and I would highly recommend a visit to anyone who loves chasing fish around. Better yet, on your next visit contact Tyler Jacobs and take a look at Fairfield Lake Ranch! It is an awesome Texas ranch for sale.
We appreciate your feedback to the author:
Adam Deakin, Loan Officer
Denver, CO | adeakin@hallandhall.com | (303) 861-8282