Kootenai Springs Ranch is the ultimate getaway and is one of the ultimate expressions of a western recreational property with the added benefit of good agricultural underpinnings and immediate proximity to a variety of goods and services. Improvements at Kootenai Springs Ranch are extensive and consummately tasteful in design, orientation, construction and functionality. They include the following: The Main Compound consisting of five magnificent stone, log and glass buildings, the Satellite Guest House, Manager's Residence, a Shop and Office Compound, Employee Housing and the Homestead Log Cabin.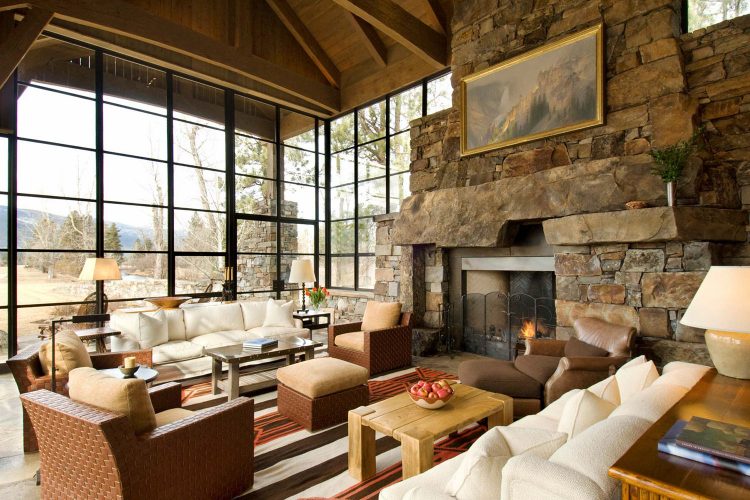 The main living compound of Kootenai Springs Ranch consists of five stone, log and glass buildings: the Main House, Guest House, Guest Wing, Greenhouse and "Boy's Club". The buildings in the main living compound are constructed of over 5,000 tons of locally sourced Kalispell stone, custom square logs, custom re-sawn cedar, Douglas fir tapered columns and roofs of core-tin steel or heavy shake shingles. The attention to detail is astonishing, such as exterior log columns that are scribed into rock bases and the massive single slabs of rock that comprise the mantles of the soaring fireplace. The master mason that completed the majority of the work artfully blended large and small stone to create visual interest, while towering steel and glass give unobstructed vistas from the comfort of your favorite easy chair. The Main House, Guest House and Boy's Club are all picturesquely sited with their backs to a meandering spring creek and fringed with ample stone patios, providing the perfect serene idyll just steps from the comforts of home.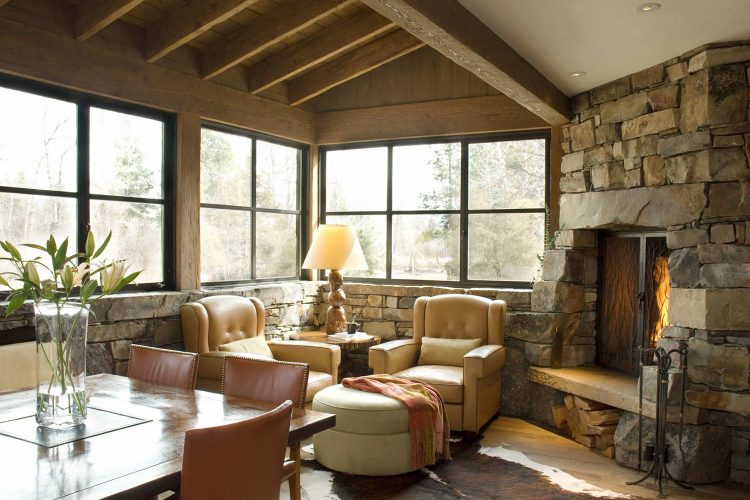 The Main House includes 4,292± square feet and contains a single master bedroom in order to preserve the privacy of its owners. The master suite adds an ample dressing and bathing area with a distinctive Japanese soaking tub and associated amenities. Around the corner is an office with custom built solid walnut desk that provides an easeful way to stay in touch with the office while indulging in the sheer enjoyment of a residence in the heart of big sky country.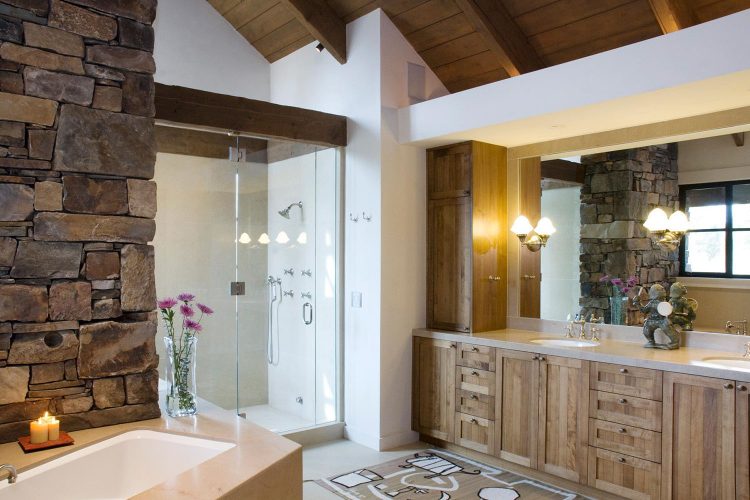 The Guest House, includes 2,012± square feet and features a vaulted 20 foot high living room with custom designed fireplace and fireplace screen featuring stonework recessed behind glass with views beyond. The full kitchen features custom designed cabinetry and granite counters with counter seating as well as a leather banquet. This home contains three bedrooms with full tile and granite baths as well as three covered porches.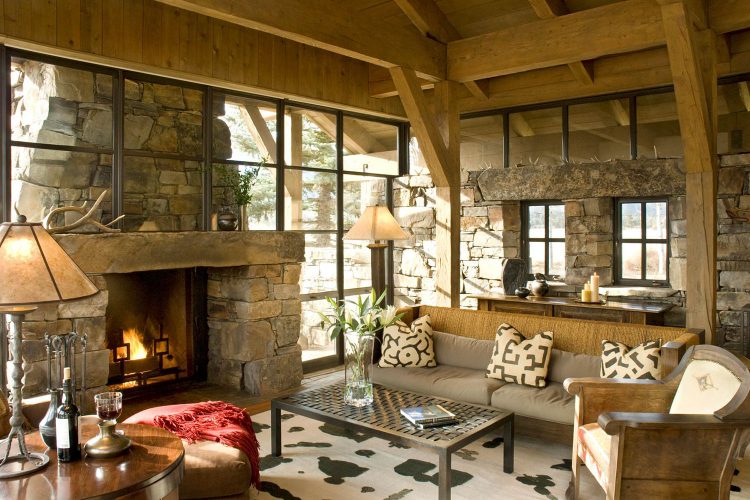 The Boy's Club (508± square feet) consists of one open room with a half bath and adjacent custom wet bar. The building features an intimate view, captured by floor to ceiling windows, of the arched footbridge crossing the stream situated right outside. Floor material and ceiling material is re-milled, reclaimed antique wood. The focus of the room is a monumental fireplace which also contains a small contemporary wood burning stove.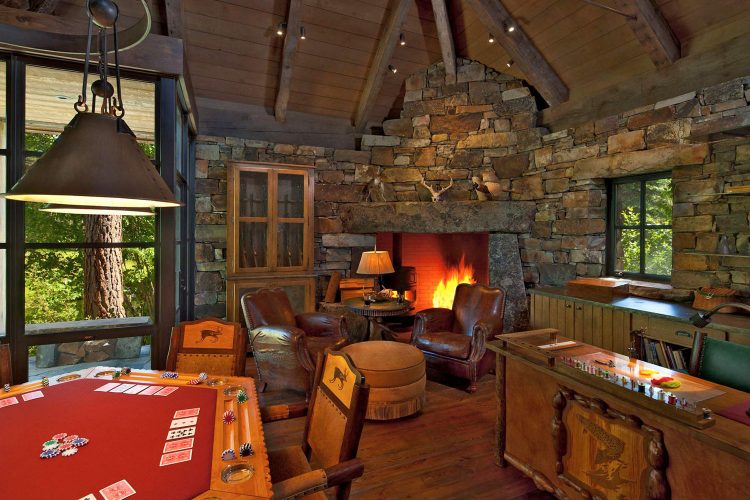 Contact the listing broker
Bill McDavid, Broker
Missoula, MT  |  mcdavid@hallandhall.com | (406) 542-3762