Eagle Creek Ranch is the opportunity to own part of an historic ranch and embodies what makes eastern Montana ranching attractive for many.  Originally part of the historic Philbrick Ranch, the Eagle Creek Ranch lies in a contiguous block of 18,038± of nearly all deeded acres that stretches over 15 miles end-to-end, which is relatively rare in eastern Montana.  The ranch looks and operates much the same as it did a century ago.
About 15 inches of moisture falls annually, nearly half of which is deposited during the prime grass growing months of April, May and June.  The winter months tend to be relatively dry and open with little snow averaging only 30-40 inches of snow annually.  Most years, there's no need to pump expensive feed into cattle; get out of their way and let them graze!
While the ranch has a number of stockwater reservoirs, it also has several good wells with solar systems that improve stockwater significantly.
Don't overlook the mule deer, whitetail, antelope and other hunting opportunities that abound on the ranch!
Please contact Hall and Hall's Wes Oja to discover if Eagle Creek Ranch is the right fit for you.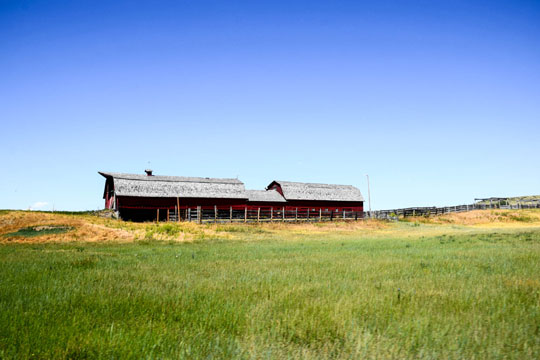 As first mentioned in the Billings Gazette, this eastern Montana ranch is part of an historic ranch built up by Freeman Philbrick in the early 1900's.