Director, Loan Officer
tina@hallandhall.com
(406) 839-9736
Billings, MT
Joined Hall and Hall in 2000
Experience in all lines of business: Real Estate, Property Management, Appraisals, Loans & Auctions
Principal & Director
One may be hard-pressed to find someone who embodies the Hall and Hall mindset and work ethic more than Tina. Her peers use humility, intuition, and commitment to describe the traits that enabled her to become the first woman in Hall and Hall's history to serve as a Director. Tina will tell you it was a combination of being afforded an opportunity, mentor support, and relentlessly asking herself, "Am I best utilized where I am?".
Tina owns a unique vantage point, having worked in every business unit. This position enables her to help clients better understand their options and navigate the loan process.
Takeaway: There isn't a moment or problem too big for Tina. She's the one you want exploring your financing options, grinding through a complicated challenge, or if stuck on a deserted island. She'll figure it out and get it done.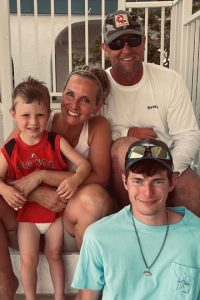 Q & A with Tina
Give us your thoughts on your current positions as a loan officer in the finance division and as the first female director at Hall and Hall.
My job:
I love working for this company. I always tell people that I won the lottery the day I was hired. I have a rewarding career. I meet so many wonderful people – I get to tour incredible properties. I couldn't be happier.
Director role (specifically):
I was nominated to be on the board to replace Doug Hall…by Doug Hall. I owe it to him. It was an enormous compliment, and I'm incredibly grateful to him for opening that door.
What motivates you?
A sense of accomplishment. Putting in the work and being rewarded for the effort.
Share something that you're passionate about (other than your day job).
The Florida Keys!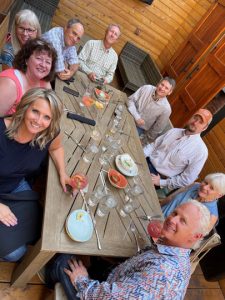 Core Beliefs:
Always find a way to contribute
Be fearless in taking on a challenge
Earn your way; No entitlement
Listening is the key to unlocking creative solutions
Be malleable; coachable with grit
Persevere and be perspective aware