We hope you will enjoy this year's edition of Hall and Hall's Year in Review. Our review provides brief descriptions of our 2019 regional sales, the latest on the rural real estate financing front from our mortgage loan staff, highlights of our 2019 auctions, and the selection of the Bixby Ranch as our Ranch of the Year.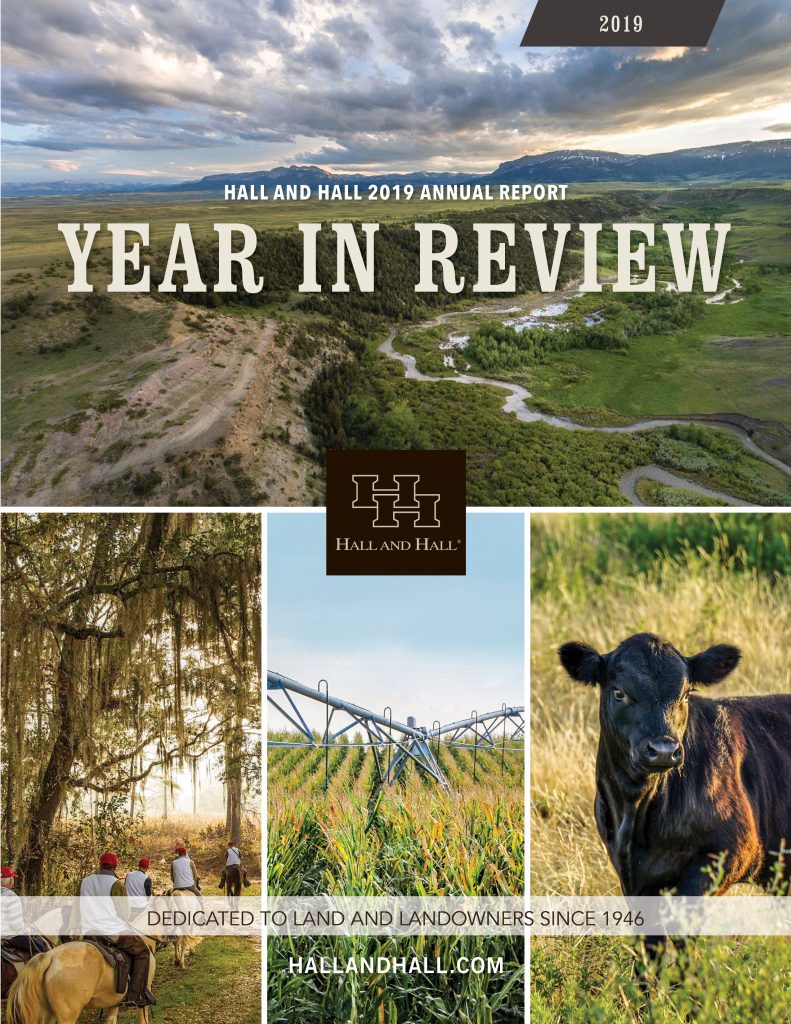 RECEIVE LAND LISTINGS AND MARKET NEWS
The market update we send is also a great way to monitor all market activity, such as new listings, price adjustments, and sales. You are always in control of the updates you'll receive; we will honor your time and respect your privacy.