"It's surrounded by wilderness," said Mr. Gordon, who said the ranch is bordered on three sides by roughly 11,000-foot-high mountain peaks. "It's an amazingly private place."  Mr. Taylor said the ranch's privacy, river access and proximity to Jackson Hole make it extremely valuable. "If you're within a circle of Jackson, that puts you in a pretty special place." Wall Street Journal
Arguably the finest mountain ranch retreat in the Rocky Mountain West. Diamond G Ranch doesn't just claim to have it all. It, in fact, does! Privacy – It lies at the end of the road, virtually surrounded by state and federal lands. Access – It is accessible year-round and lies about 17 miles from Dubois and about an hour and 15 minutes from the Jackson Hole Airport.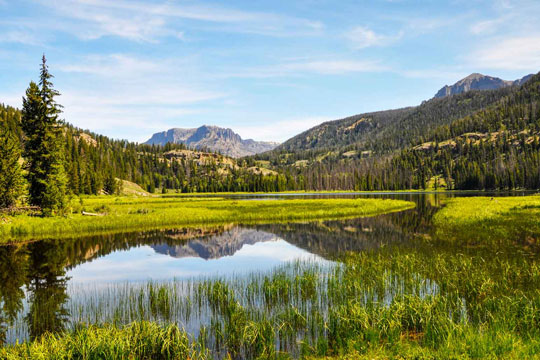 Fishing – It has an estimated five miles of the Dunoir River on private land with immediate access to two and a half more miles on public land that is rarely accessed by the public. The Dunoir is a world-class trout fishery with trout in the 20-plus inch category. Wildlife – Bear, elk, moose, antelope, mountain lion, coyote, wolverine, multiple bird species, and both bighorn sheep and mountain goats are often seen in the adjacent national forest. It is one of the richest, wildest places for wildlife we have ever seen.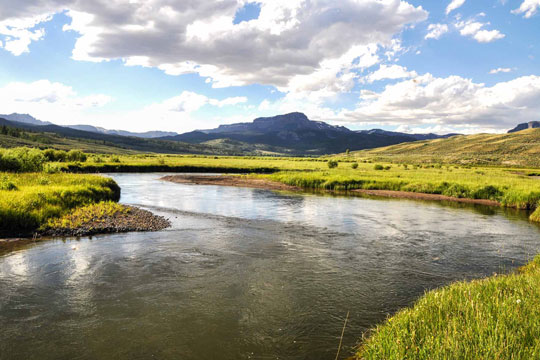 The scenery is breathtaking with a lush riparian corridor flanked by timbered and open mountains rising to over 11,000 feet, topped by dramatic rock formations and three major peaks – Ramshorn, Coffin Butte and Pinnacles.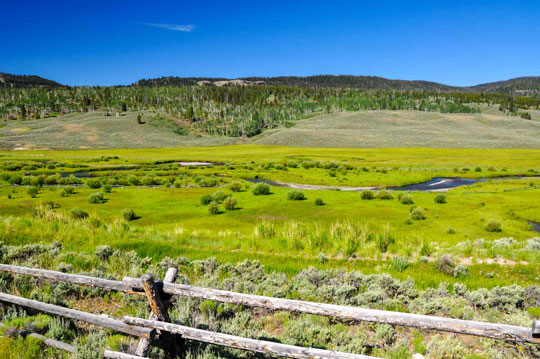 Improvements include a comfortable lodge and guest quarters, operating facilities, and staff quarters all in an authentic western vernacular.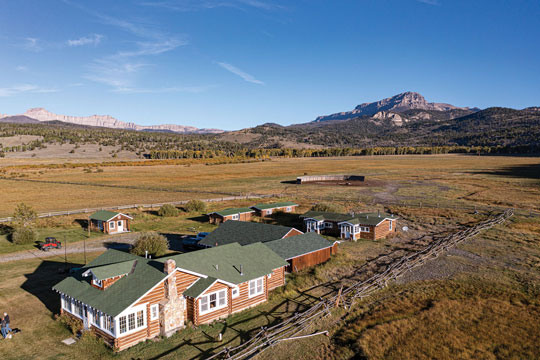 People talk about "one of a kind" for a lot of ranches, but this one truly meets the test. In addition to having all the relevant critical features such as privacy, access, scenic beauty, wildlife, and a significant fishery, its proximity to Jackson makes it particularly desirable.
Watch the Video and read more in the Wall Street Journal.