Sold
X Lazy B Ranch
$9,550,000 Mayer, AZ 729± Deeded Acres
Executive Summary
The X Lazy B Ranch is a gorgeous private ranch with a luxury home and the finest in equine facilities north of the Phoenix metro area. The headquarters is situated in a lush irrigated valley surrounded by desert mountains just 75 miles north of Phoenix. With an elevation of 3,825 feet, the year-round climate on the ranch is typically very pleasant. In total, the ranch is comprised of over 4,755 acres that include a mix of 729± acres of deeded land, state grazing leases, BLM Copper Mountain Allotment acres, and adverse deeded mining claims.

On the south end of the irrigated valley with numerous shade trees, the stunning owner's home sits along the bank of a beautiful stocked pond. The well-appointed manager's house is next to a fruit orchard and a commercial greenhouse. At the north end of this irrigated meadow is the meticulously designed and constructed horse and cattle handling facilities. This magical setting is surrounded by high desert mountains on all sides. Down through the middle of the irrigated meadow is a long grass airstrip for the bush pilot enthusiast, with a hangar that can easily accommodate two single-engine aircraft.

Co-listed with Jim Webb of Hebbard & Webb, Inc.
General Description
The X Lazy B Ranch checks off a lengthy list of must-haves in today's world for the discerning land buyer who is striving to make their perfect personal real estate investment. The location is just over an hour away from one of the fastest-growing cities in the world. It has privacy where you and your family can enjoy the beauty and tranquility of an oasis in the middle of the desert behind a locked entrance.
This entire property sits on land encompassing nearly 4,755 acres of variously tenured land and has been professionally managed. The headquarters, located along the irrigated meadow in the middle of the ranch, is surrounded by a mountain range topped off by the 5,026 foot high Copper Mountain. The improvements exemplify the finest in a country setting from the amazing owner's home sited next to a beautiful stocked pond, to the well-designed and constructed equine and cattle facilities, and the spacious general manager's house.
There are over 729± acres of deeded land, most of which is irrigated by valuable water rights due to the ranch having the Agua Fria River running through it. There are three large ponds, 100± acres of irrigated pasture at the headquarters, and surface water rights on the Agua Fria River that add up to 127 miners inches annually. A superb airplane hangar along with a grass airstrip are located on the irrigated meadow.  
Broker's Comments
A private oasis in central Arizona, just an hour and 15-minute drive from Phoenix/Scottsdale with water rights for irrigated pasture and lakes in a secluded valley on the Agua Fria River. The X Lazy B Ranch gets you out of the hustle of the Phoenix Metro area in 75 minutes in your pickup truck, or about 20 minutes in your plane. The perfect place to relax, rope a few steers in the automated roping arena, take a horseback ride in the scenic Copper Mountain hills, check your herd of cattle, or tune up your cutting horse. And after you unsaddle, you can sit by the lake and enjoy a beautiful Arizona sunset. The owners' home is well suited for entertaining guests and family in a western setting. There is a computer-controlled greenhouse and free-range chicken coop for ranch produced vegetables, herbs, and eggs. There is a shooting range for sighting in your favorite gun and a hangar for your plane.
 The X Lazy B Ranch encompasses a total of approximately 4,755± acres, with access through a locked gate, which is a mix of 729.50 acres of deeded land, along with Arizona State Grazing land, BLM land, and adverse use of unfenced mining claims, all fenced in the ranch. The X Lazy B enjoys a mild winter climate with warm days and cool nights. At an elevation of 3,800 feet the summer days can be hot until the rains come in July, but the evenings are very pleasant. This ranch is far enough away from the bright lights to completely relax and unwind, yet close enough to shopping and services in the Prescott area or major league sporting events in the Phoenix Metro area.  
Location
The X Lazy B Ranch is located on the Agua Fria River, five miles west of Interstate 17, Exit 268, Orme Ranch/Dugas Road, on Old Sycamore Road. 
Locale
The X Lazy B Ranch sits astride the Agua Fria River, a historical pathway for travel from the higher mountains to the lower warmer deserts from ancient times until now. Copper Mountain has been mined for gold, silver, and copper since the 1870s when America was moving west. The Agua Fria River flows intermittently through the ranch on its way south to the Gila River. It has been an important source of water for early Indian tribes and later settlers who came in with the miners to raise cattle, sheep, and food for the miners and U.S. Army posts at Prescott and Verde Valley. The X Lazy B Ranch neighbors the Orme Ranch, site of the Orme Ranch School, a private co-educational college preparatory school for grades 8 through 12, established in 1929. Cordes Junction, also know as Cordes Lakes, is an intersection on Interstate 17 linking metro Phoenix with Prescott via Highway 69. There is a small community at Cordes Lakes and Paolo Soleri's Arcosanti experimental architectural community was established on the edge of the Agua Fria River southeast of the X Lazy B. The City of Prescott, the Yavapai County seat, is just 30 miles northwest of the X Lazy B Ranch. Its Whiskey Row and splendid courthouse square, offers an old Arizona experience with restaurants, shopping, and services.  
Climate
The closest weather reporting station is at Cordes, just south of the ranch, which reports 14.32 inches of average annual precipitation. The ranch enjoys mild winters and warm summers.
Aesthetic Considerations
The ranch lies on both sides of the Agua Fria River. The hills on either side of the ranch drain to the river, and the river generally flows southeast through the ranch. The overall topography is rocky rolling hills with washes and draws that run to the river.
The X Lazy B headquarters elevation is 3,825 above sea level (ASL). The highest point on the ranch is Copper Mountain at 5,026 ASL. The elevation of the rangeland lays between 4,000 ASL to 4,400 ASL.
Acreage (Deeded & Leased)
729± deeded acres
2,323± acres state grazing lease #05-2529 – 2021 grazing fees $974.60 (33.7 AU's)
2.5± acres state of Arizona agricultural lease #01-86765 – 2021 grazing fees $500
1,430± acres BLM Copper Mountain Allotment – 2021 grazing fees $291.60 (216 AUM's)
270± acres adverse possession mining claims
Carrying Capacity
Deeded Acres: 729±
State Leased Acres: 2,326±
BLM Leased Acres: 1,430±
Other Leased Acres: 270±
Total Leased Acres: 4,026±
Total Acres: 4,755±
Highest Elevation: 3,825
Additional Information
Total annual grazing fees of $1,766.20 from State Grazing lease, State Agricultural Use, and BLM Grazing. 
Improvements
Owner's House
Four bedrooms, four and a half bathrooms, 3,347± square feet, separate attached guest bedroom. There are covered porches with several sitting areas. The porches and decks overlook a large landscaped pond with lawns and trees leading to the pond.
Managers House
Three bedrooms, two and a half bathrooms, 3,395± square feet. Concrete foundation and floor. Three-car carport adjacent to the house open on all sides with concrete floor.
Barn
6,240± square feet with concrete floor, wood frame and wood siding, enclosed on two sides with additional sheds on both sides of the barn.
Shop
1,555± square feet with concrete floor, wood frame construction, insulated stack doors and metal roof.
Hangar
3,360± square feet, concrete floor and walls, metal frame with trusses and insulated metal walls, insulated stack doors. Roof is 26 feet high.
Roping Arena
118' wide by 250' long. Completely enclosed with steel pipe fencing and cedar stays, return alleys, and automatic chute.
Large Round Pen
For horse training.
Working Corrals
Extensive corral system with alleyways for working cattle. Constructed of steel pipe and sucker rod and closed with cedar stays, pipe gates, tub, and circular lead up to the branding and hydraulic chutes. Loading docks for cattle trucks and gooseneck trailers.
Commercial-grade Greenhouse
668± square feet with arch-rib construction and concrete floor, automatic roof fans and heat.
Additional Structures
Confined fuel tank storage with concrete floor and walls, small storage barn/reload room with concrete floor, modern chicken coop with enclosed roosting area, feed room with concrete floor, and corral outhouse with concrete floor and septic system connection.
Water Resources
Three registered water wells and four registered water rights on the Agua Fria River watershed. There is a 100-acre irrigated meadow at the headquarters, plus a 40-acre dry cropland tract known as The Terry Place. The surface water rights on the Agua Fria River total 127 miners inches.
Taxes
Property taxes are estimated at $14,549 based upon past years. 
Terms
Cattle, equipment and personal property to be determined prior to close of escrow.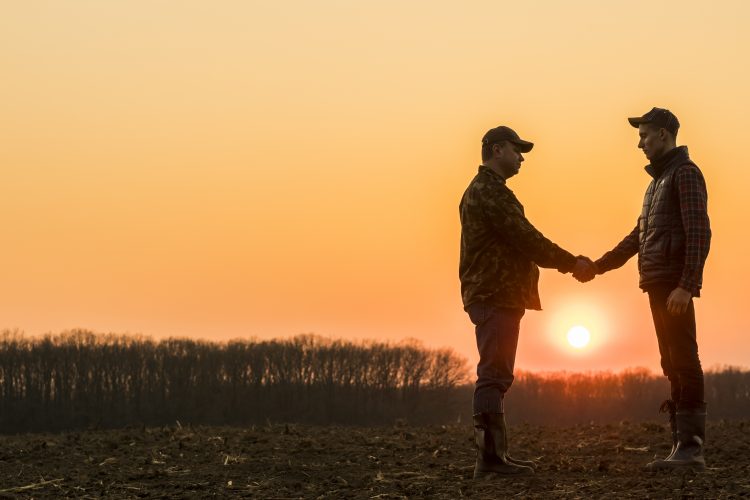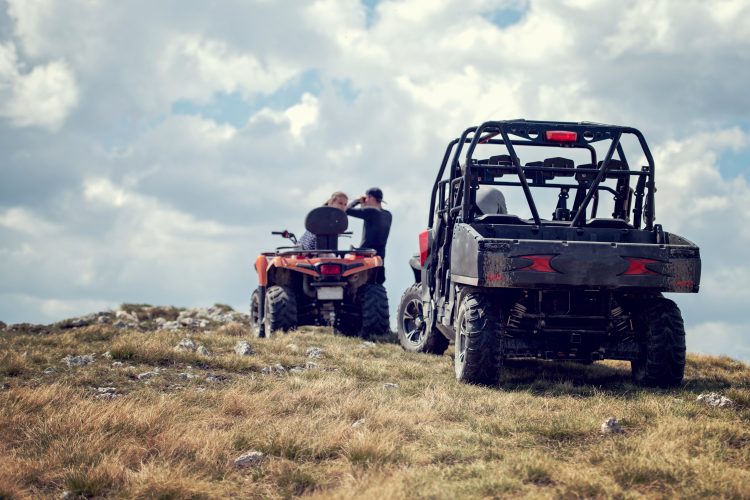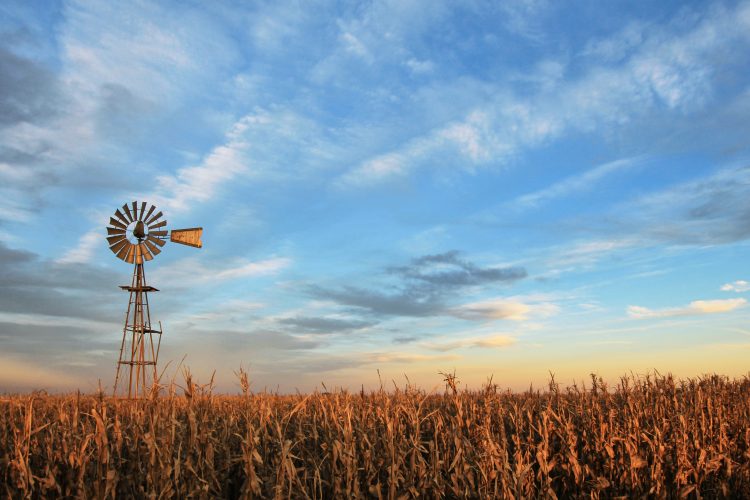 At Hall and Hall, we make your financing needs our top priority. Whether you're looking for a ranch, farm, or recreational land loan, our competitive rates and equitable minimums ensure you lock in the best financial package available.
With the goal of making land ownership an enjoyable and trouble free experience, Hall and Hall's management group continues to be a leader in providing management and consulting services to landowners across our region.
Since launching Hall and Hall Auctions in 2010, we have become a leader in investment quality rural real estate auctions and have produced hundreds of millions of dollars in closed transactions.