For Sale
Chicora Wood Plantation
$9,500,000
Georgetown, SC
999± Deeded Acres
Executive Summary
Grace Restored ~ Chicora Wood is a 1,000± acre historic rice plantation on the Pee Dee River in Georgetown, South Carolina's Lowcountry. The restored house and surrounding buildings are some of the finest preserved examples of historic rice plantation architecture and grounds in the state. The 10,000± square foot, fully restored plantation house dates to the 1700's, was remodeled and enlarged by the Allston family in 1838 and features ten bedrooms and eight-and-a-half baths and is situated overlooking the river, gardens, and is surrounded by majestic live oaks. The plantation has tremendous and untapped recreational opportunities. Water resources include nearly one mile of both sides of the Pee Dee, over two miles of Chapel Creek, and a two acre lake. Of his seven plantations amounting to 13,500± acres, Chicora Wood was the chosen home place of Governor Allston in the 1800s. Chicora Wood has an exclusive Plantersville Road address, shared with about a dozen other notable plantations such as Exchange, Rosebank, Arundel, Hasty Point, and Weymouth. Like Chicora Wood, many of the nearby plantations have also placed conservation easements on their land, ensuring the integrity, grace, and charm of the neighborhood is preserved for generations to come.
Just the Facts
1000

±

acre idyllic riverfront plantation located near Georgetown, South Carolina
Nearly a mile of frontage on both sides of the Pee Dee River
Located on Plantersville Road, one of the premier plantation neighborhoods in the south, nearby to Rosebank, Exchange, Hasty Point, Weymouth and others
Meticulously restored 10,000

±

square foot 1838 plantation house featuring 10 bedrooms and 8.5 baths overlooking the river and surrounded by ancient live oaks
Some of the best preserved plantation grounds and historic dependencies in the Lowcountry:   Rice mill and chimney, rice shipping barn, summer kitchen, brick smokehouse, schoolhouse, carriage house/barn, driver's house, and gatekeeper's lodge
Formal gardens designed in the 1930's by Loutrel Briggs, landscape architect responsible for developing Charleston's distinctive garden style
Other improvements include a carpentry shop, barn/boat shed, dock and boat ramp, tennis court, great road system, private bridge over Chapel Creek, plantation office, and additional equipment barns
Apx 80 acres of old rice impoundments with well-maintained levees
Over two miles of frontage on both sides of Chapel Creek
Two-acre lake
Private and serene with house set ¼ mile off Plantersville Road
Just a 20

±

minute boat ride to the historic seaport of Georgetown
The river provides access to great fishing and recreational opportunities 
Very interesting template for developing duck, dove, and quail hunting opportunities
Incredible turkey populations and lots of deer
One of seven plantations in a row protected by a conservation easement
Well-documented provenance commencing with King George II's land grant in 1730s
One of the most successful rice plantations of its time
Chicora Wood served as the family seat for generations of the prominent Allston family
Of his seven plantations and 13,500 acres, Chicora was the most favored property of South Carolina Governor Robert F. W. Allston
The property has only been sold (outside of family) three times since the King's Grant of the 1730's
Broker's Comments
Chicora Wood has to be one of the most well-kept, historical properties on the eastern seaboard. We come across really interesting and historical properties regularly, but rarely, if ever, do we come across a historical home that is as inviting as Chicora Wood, which beckons to be used for family gatherings and entertaining friends. The grounds are inspiring and the connection with the waters of the Pee Dee River and surrounding estuaries call for adventure. The land, itself, offers an owner the ability to tailor the landscape to meet their own vision and specific interests. 
Location
Chicora Wood is located on Plantersville Road on the Pee Dee River, among some of the finest preserved former rice plantations of coastal South Carolina, such as Exchange, Rosebank, Arundel, and Weymouth. The property is approximately twenty minutes to historic Georgetown's shopping, dining, and Harborwalk.
Georgetown County Airport is a county-owned public use airport just 22 miles from the plantation with a 6,005' runway. The nearest international airport with commercial flights is Myrtle Beach International Airport, approximately one hour from Chicora Wood.
From an ecological perspective, the plantation is in the Winyah Bay Focus Area, which is the third largest estuarine drainage area on the east coast. The 525,000 acres in the lower drainage of the four main rivers make this an important wildlife region particularly for migrating and wintering waterfowl. 
Locale
Plantersville Road: Today, the modest gated entrances of nearly a dozen plantations on Plantersville Road, many first deeded by the king in the early 1700's, give a nod to an era gone by. What lies beyond those gates, past the sprawling limbs of the grand live oaks and the pink springtime show of the azaleas, is left only to the imagination for most. And the ones who have the opportunity to call these places home in modern days have displayed tremendous stewardship. Most have protected the plantations from development by donating conservation easements, ensuring that the landscape, vistas, and history are forever preserved. 
Georgetown: Located between Charleston and Myrtle Beach, the historic seaport of Georgetown is South Carolina's third oldest city and has been an official port of entry since the 1730's. It's a charming town with wide, heavily canopied streets and over fifty sites on the National Historic Register in Georgetown's Historic District. Many museums, galleries, restaurants, and shops occupy the old buildings. It's a great launching spot for ecotourism and fishing charters. This port exported more rice than any other in the world.
Georgetown is on Winyah Bay, an estuary created by the confluence of the Waccamaw River, the Sampit River, the Black River, and the Pee Dee River which originates in the Appalachian Mountains in North Carolina. The Winyah Bay is well-known for its unspoiled coastlines and natural beauty. 
The lands on the rivers that feed into Winyah Bay have historically been some of the most coveted lands in the state. Those along the scenic Plantersville Road on the Pee Dee River were generally chosen as the home place of plantation owners who had multiple properties.
Climate
Located within the humid subtropical region of the Atlantic Seaboard, the area features a mild climate and four distinct seasons.  Georgetown's January low averages 35°F and July highs are around 91°F and average annual rainfall is about 54 inches.  Snow is rare.  
History
Chicora Wood is an irreplaceable asset to the history of the Lowcountry and is one of the finest preserved rice plantations in the state. A place so treasured, it's no wonder that the property has rarely changed hands in the past three hundred years. In fact, there have been only three arm's length transactions since the King's grant to the Allston family in 1732! 
By the 1850's, Georgetown County was the western world's top rice producer and with it came great wealth to the state and especially its landowners. By this time, Robert F.W. Allston had acquired seven total plantations amounting to approximately 13,500 acres and included Nightingale Hall, Exchange, Waterford, Guendalos, Pipe Down, Dutch Ford (aka Rose Banks), and Morven. Of all the land available to him, the beautiful Chicora Wood was favored by Allston and, as such, remained the family headquarters.  
Allston served as the Governor of South Carolina from 1856-1858. He was not just a leader in politics, but also in bringing innovations in agriculture to the state. He introduced more scientific methods for cultivating rice by using steam. He brought better varieties of seeds which helped improve rice production, and ultimately won him a silver (1855) and a gold (1856) at the Paris Exposition for the cultivation of rice. 
Robert Allston died in 1864, in the midst of the Civil War. With the massive loss of wealth in the south, his wife, Adele, was only able to afford to retain Chicora Wood. When she and her daughter returned to the plantation after the war, the house – from furniture to fixtures – had been plundered. Her widowed daughter, Elizabeth Waites Allston Pringle, returned to Chicora Wood to live with her mother. They recapitalized the plantation and Elizabeth successfully grew rice on Chicora Wood for about 40 more years until the industry completely went away. 
Elizabeth Pringle was forced to find another source of income. Under the penname Patience Pennington, Pringle wrote weekly letters for the New York Sun, which described her life on a southern rice plantation. The collection of letters were later published in 1914 in the book, A Woman Rice Planter. Another volume, Chronicles of Chicora Wood (1922), was published posthumously, and was a memoir about her family, Civil War experiences, and memories of Reconstruction.
Pringle's heirs sold Chicora Wood in 1926 to Duncan Cameron Waddell. It remained in his family until 1984 when the current owners, Jamie and Marcia Constance, began their period of stewardship and restoration. The Constances readily convey the joy they have experienced being a small, but instrumental part of the Chicora Wood story. Explained Jamie, "Chicora Wood is grace restored. That's the beauty of it. We want to leave it better than we found it and extend its time so others may also enjoy it for generations to come."
Acreage (Deeded & Leased)
Deeded Acres: 999±
Total Acres: 999±
Additional Information
The property is protected from development by a conservation easement with the Historic Charleston Foundation. 
Improvements
The entire 'home park' of Chicora Wood is exceptional…in beauty, in architecture, in history. It is undoubtedly one of the finest preserved collections of rice plantation structures, with the provenance to match. When so few examples of historically significant architecture restored to this degree still stand, it is prudent to acknowledge the display of awe-inspiring stewardship by its past owners. 
CHICORA WOOD - Plantation HOUSE
Situated on a high bank overlooking the Pee Dee River amongst groves of ancient live oaks, the main house showcases timeless Lowcountry beauty. A testament to the wealth generated by rice during the antebellum period, the 10,000± square foot house was completed in 1838 and features ten bedrooms and eight-and-a-half bathrooms.  
The house favors a Caribbean style with its lifted main floor, gable roof, and deep porches. The front door opens into a wide, center-hall foyer with a grand staircase. A four-over-four layout, the strikingly large doors usher you here into the dining room, the drawing room, the library, and the kitchen, all with fireplaces. A more modern addition, the kitchen opens to a bright breakfast room with views to the magnificent moss-draped oaks and the ancillary buildings.
The second floor features four bedrooms and four bathrooms, all with fireplaces. Taking the spiral staircase up one more floor brings you to a home office, two bedrooms and one bathroom. The ground level houses the "winter" kitchen staged for the period and featuring the original fireplace, mantle, bread oven and root cellar. A large bedroom and bathroom is also on this floor. 
The flanking wing off the rear of the house is said to date back to the 1700's and is part of an original house that was salvaged after the rest of the house burned. Another three bedrooms, two and a half bathrooms, a den, and an owner's arrival entrance make up this part of the house. 
When the current owners had contracted out the restoration in the 1980s, the California residents chose to stay on-location those two-and-a-half years to ensure no part of the house was unnecessarily removed. Mr. Constance was adamant that "not one splinter comes off" without his knowledge. 
DEPENDENCIES 
Allston family records were used to carefully restore the eight existing dependencies to as close to original as possible. These include the summer kitchen, smokehouse, rice mill (with much of the original machinery) and chimney, shipping barn, gatekeeper's cabin, carriage house, master slave's quarters, and school house.
ANCILLARY BUILDINGS
There are additional outbuildings on the property, including a plantation office, several barns/equipment sheds, and a carpentry shop. There is a three-car garage and a caretaker's house adjacent to the main house. The old school house is now repurposed as a three bedroom guest house. 
OTHER IMPROVEMENTS
The beautiful formal gardens, designed by the celebrated Charleston landscape architect Loutrel Briggs, are enchanting pockets of interest between the main house and the river. Other improvements include a dock and boat launch, tennis court with racquet shed, and a very good road system throughout. There are also 80 acres in former rice impoundments with well-maintained levees.
Taxes
Based upon recent years, the annual taxes are estimated at $17,799.69.
Fishery Resources
The rivers and nearby Atlantic provide year-round entertainment.  The convenience of Chicora Wood's private boat ramp and dock gets you out on the river fishing for bass, bream, catfish, and most all southern freshwater species in no time. A short, twenty-minute boat run downriver to Georgetown and the Intracoastal Waterway's southern turn will put fishermen in brackish, tidal water that supports an excellent "inshore slam" fishery of redfish, speckled trout, and flounder. Inshore anglers also target sheepshead, black drum, tripletail, tarpon, and all sorts of panfish. Nearshore boats chase Spanish and king mackerel, cobia, spadefish, and all worlds of bottoms fish from black bass to grouper. Conventional and fly fishing guides work out of nearby Georgetown Landing Marina, as do a number of offshore captains who run through the Winyah Bay jetties to blue water species like dolphin, tuna, wahoo, and billfish. A jump-off to all of this fishing action is within minutes of Chicora Wood by boat or car. 
Wildlife Resources
Chicora Wood is an intriguing property when it comes to the recreational hunting opportunities we feel it can provide. Historically managed as a turf farm, Chicora Wood's landscape isn't what you typically find in the Lowcountry of South Carolina. However, it provides an amazing template for an owner with vision to create a storied hunting property, and the general location is one where we know well-done improvements produce. 
The 325± acres of previously managed turf fields are very well-positioned to be converted to quail habitat, upland waterfowl impoundments, and dove fields. A quality release quail program showcasing strong covey rises could easily be implemented in short order on this landscape with some basic cultivation. In the last couple of seasons, there are already areas not managed for turf that are beginning to flourish in native ground cover begging to be expanded on. 
By supplementing the traditional rice impoundments with upland corn impoundments, it is providing many South Carolina landowners with great waterfowl habitat diversity for attracting and harvesting large numbers of ducks. We believe Chicora Wood's turf fields present many ideal opportunities to create these upland impoundments and we are currently in the process of having a qualified land management firm evaluate the reality of this, and I encourage you to reach out to us to learn more about our findings. 
To round out the southern wingshooting trifecta, a property would need to provide some fall dove hunting and the large open fields on Chicora Wood are perfect for developing several dove fields to host friends and family to kick off the hunting season in September.
Also, Chicora Wood is home to a significant population of turkeys, and the flocks of turkeys up and down Plantersville Road have for decades found this property to be a refuge. If turkeys are your quarry, Chicora Wood will more than meet your hopes. The plantation also offers quality deer hunting, and it is important to mention that this is a neighborhood of many well-managed plantations known for having excellent hunting opportunities across the board. 
In summary, these large open landscapes will allow a wingshooter to optimize a layout for quail courses, waterfowl impoundments and dove fields to maximize what this landscape can produce both from a game species standpoint and from a diversification of quality hunting experiences. The best way to understand this potential is to come tour the property with us.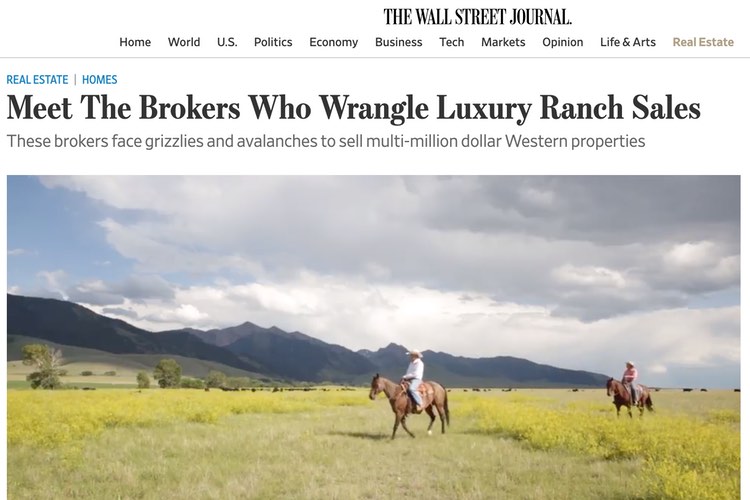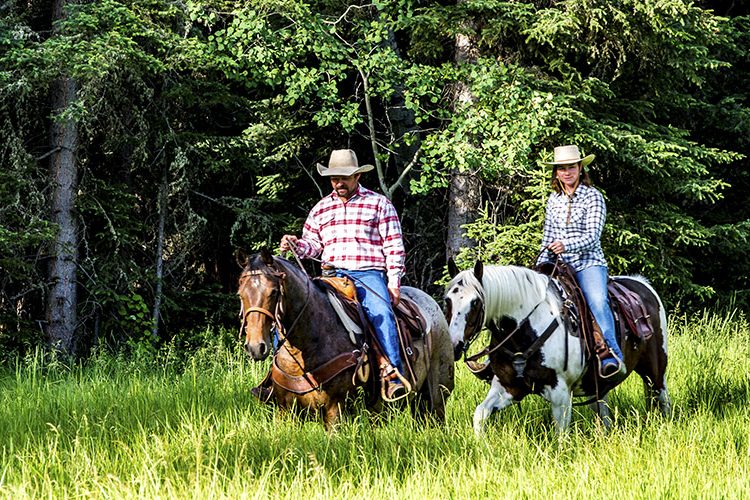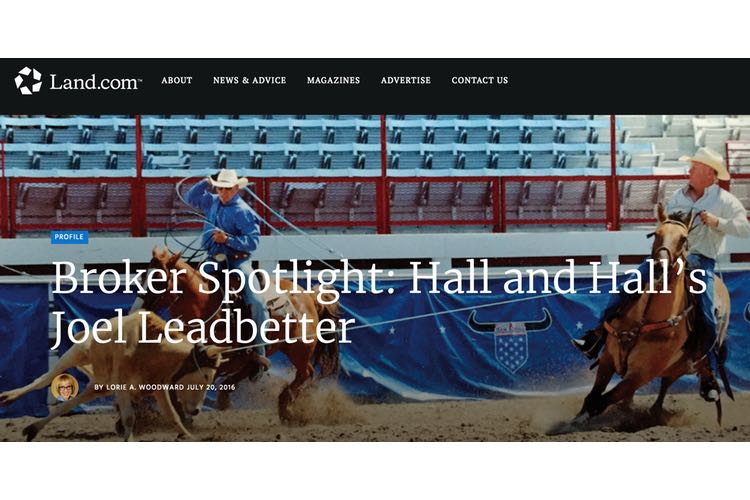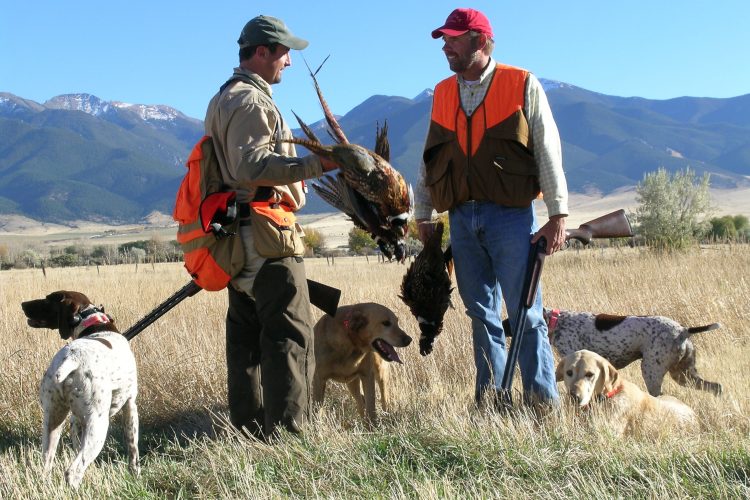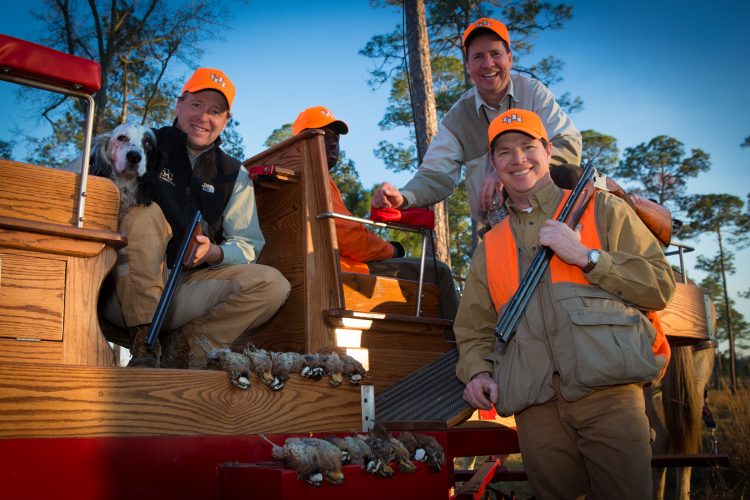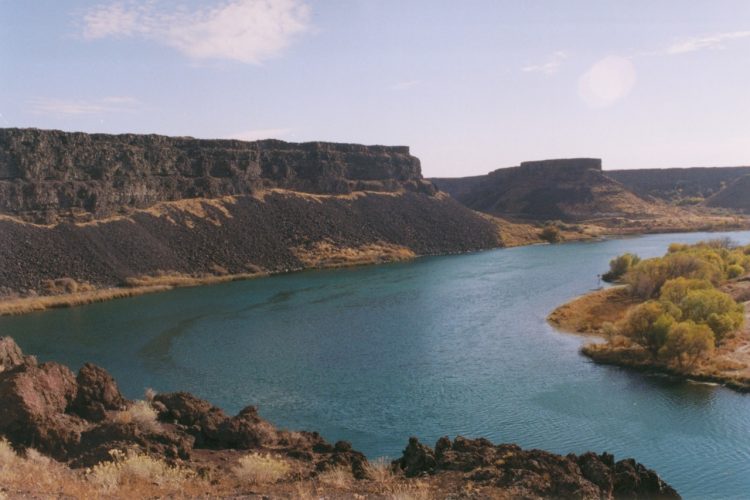 "Guns, bear spray and handsaws: These aren't the tools of your average luxury real-estate agent. But ranch brokers like Mr. Murphy, a Bozeman-based partner at Hall & Hall, occupy a unique and increasingly challenging niche in the world of multimillion-dollar property."
"When it was time to invest in a ranch for our family, we knew we needed to work with Hall and Hall. The expertise is unsurpassed."
In 1988, Joel Leadbetter became a partner at Hall and Hall where he has been instrumental in completing complicated, high-profile deals such as the recent sale of Texas' historic 512,000-acre Waggoner Ranch.
"The professionalism, preparation, and overall positive demeanor exhibited… were truly impressive… I have never before worked with a more dedicated, knowledgeable, and level-headed sales professional."
I had been looking for the right property for several years and Elliott Davenport's insight into the quail plantation market and his ability to think strategically was instrumental in helping me find our new place. Elliott was helpful on all technical aspects of contracting and due diligence. His post closing help with hiring and contractors made the process much easier as well.
I have purchased 4 ranches through Hall and Hall over the past 20 years, and there is simply no other team in the world like them. They have navigated complexity, professionally attended to every detail, operated with fairness and integrity, and demonstrated an unwavering commitment to me– whether representing me or the person on the other side of the deal.
//= asset_path('js/app-min.js'); ?>