B Elfland grew up in Chapel Hill, North Carolina and after graduating from UNC, he moved to Colorado to begin a nine-year career in the ranch and resort industries. Next, B settled in the Bozeman area and guided fly fishermen on southwest Montana's renowned waters for seven years. He was licensed in real estate sales in 1999 and is currently a licensed broker in Montana and Wyoming. His lifelong recreational interests and professional background in ranching and the resort industries naturally led to a real estate focus in ranch and recreational properties. B treasures the time spent with his family on their small ranch and home along the Madison River. He is also an avid outdoorsman and enjoys backcountry adventures and hunting and fishing throughout Montana.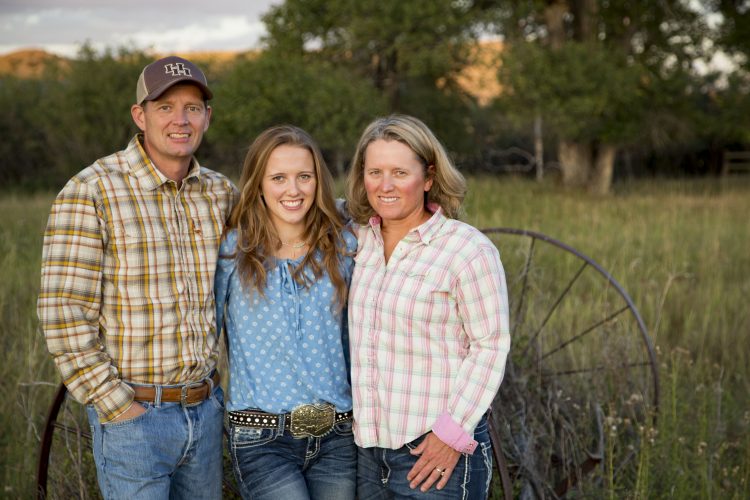 You grew up in Chapel Hill, NC. How does a Tar Heel wind up in Big Sky Country? I was one of those kids drawn to the adventure of the west. I liked to ride, hunt, fish, and explore wild places. While in business school at UNC Chapel Hill my experience training and showing quarter horses landed me a job wrangling on a Colorado dude ranch during the summers. I was hooked and ultimately moved from Colorado to Montana in 1996 and settled here.
How did the decade working in the ranch resort industry prepare you for a career as a ranch broker? There were many benefits, but the greatest was learning to have a customer first attitude. That attitude is critical to success in the hospitality business and it's equally important in our business. As long as we think about customer's needs first, the rest will take care of itself.
Do you have your own ranch? I would say we have a hobby ranch. Home is in the Madison Valley about 30 miles from Bozeman with my wife and daughter. We have a small herd of registered red angus, a handful of horses, and produce a couple hundred tons of hay. We also have a guest home that we manage as a vacation rental, not unlike our dude ranch days. It's a family affair and the stewardship aspect of ranch ownership is something that I find very rewarding.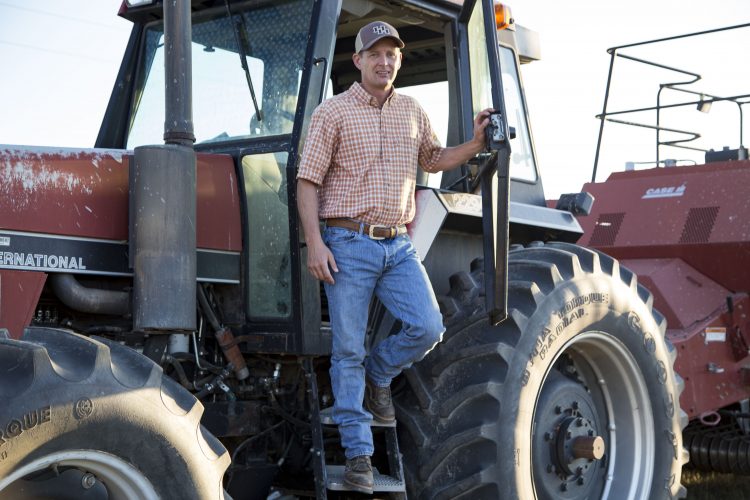 You've worked for other ranch brokerages. How is Hall and Hall different? The relationship network built through Hall and Hall's full array of services- brokerage, lending, appraisal, management and auctions- since the company's beginning in 1946 is what stood out most to me after joining Hall and Hall. The most unique aspect of the company is our ownership structure and the resulting working environment, which I believe is a tremendous benefit to our customers. When everyone in an organization is vested, working toward a shared goal, the results for our customers are incredibly positive.
What are some of your career highlights as a ranch broker? Joining Hall and Hall certainly. Highlights for me are pretty basic; getting good results for good people, bringing value, building relationships and seeing satisfied customers.
 What made you want to take on the Managing Director position at Hall and Hall? I enjoy thinking about how we can be collectively successful, rather than just individual success. Creating an environment where unique individuals excel in diverse geographies and markets while maintaining a team culture is challenging and therefore rewarding. As with any team, when you are in sync it's empowering and gratifying.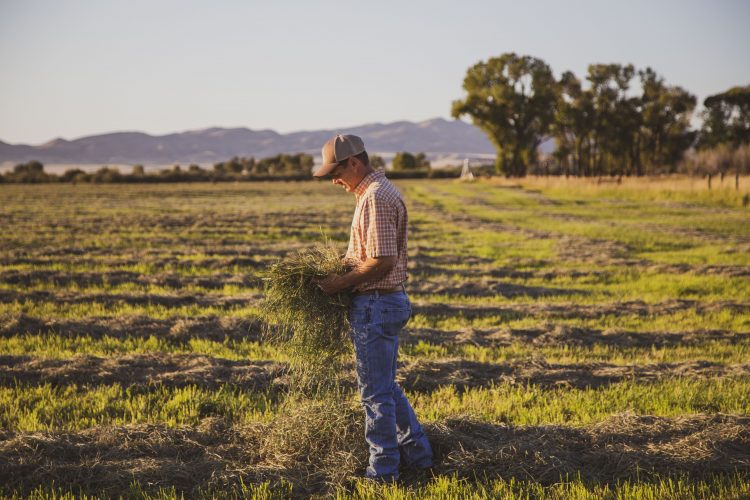 How has it been working alongside living legends like Joel Leadbetter and Jim Taylor? Those guys are like superheroes in the business. Remarkable. The depth of knowledge, experience, and relationships is tremendous, and their vision continues to guide the company. The best news is that our structure encourages veteran leaders like Jim and Joel to share their knowledge and relationships, which insures that Hall and Hall will continue to prosper long beyond the career of any one individual, no matter how successful their career may be.
Do you have any words of wisdom for someone who would like to get into the ranch real estate business? It's a niche market. It starts with relationships and people skills. Then you need the experience and knowledge base to work through complex transactions. For me, Hall and Hall was the top rung of the ladder. I think it's important to start at the bottom, build relationships and skills and put yourself in a position to take advantage of the opportunity. It takes some luck and I feel very fortunate. To be at Hall and Hall I think you need to be at the right place in your career, where your goals and values align with our culture.
Tell us more about what you like to do outside of work. Outside of work I am either supporting our daughter in sports or 4H, being a rancher at home, or in the outdoors. Personally, I enjoy things that are challenging, and that everyone doesn't do. I enjoy wild places. I've been passionate about archery for about 40 years and have built and hunted with my own bows and arrows. Harvesting animals isn't as important to me anymore, so in the winter I enjoy trailing mountain lions, which I can tree and photograph with the help of a couple of pet bluetick hounds. Wildlife and ranch management are the things I enjoy most and fortunately those things overlap quite a bit at home. Sharing those experiences is most rewarding at this point in life.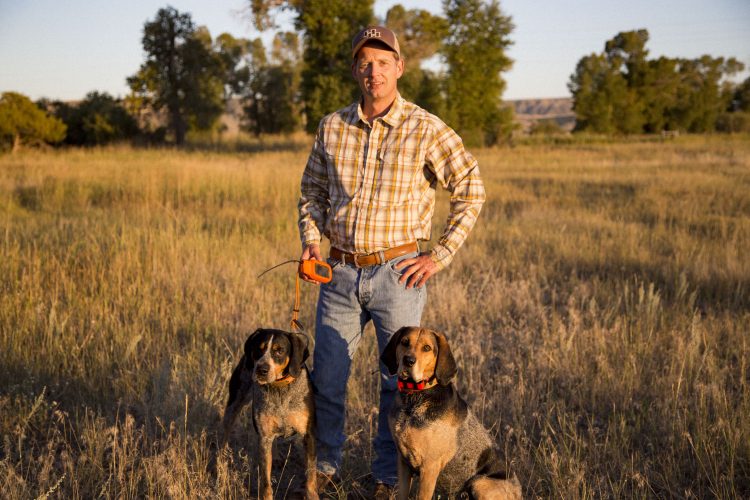 What else do you want to know about B Elfland?
B Elfland, Managing Director
Bozeman, MT | belfland@hallandhall.com | (406) 577-3742