It's that time of the year…to get everyone in the holiday spirit, we once again presented Hall and Hall's 12 Days of Ranches! We hosted this fun photography contest over the last two weeks to see which ranches are YOUR favorites. Each day leading up to Christmas we posted photography from two of our premium listings on Instagram stories, and it was up to you to vote for your favorite! Check out all the winners below. Happy holidays from Hall and Hall ?

Day 1 Winner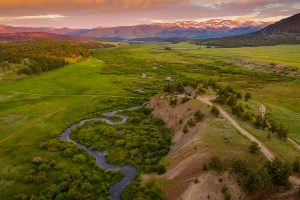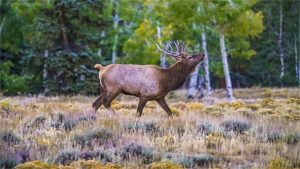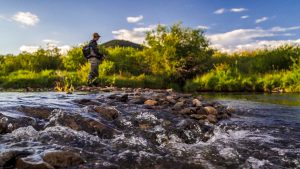 Winding River Ranch – Buena Vista, Colorado
Thirty minutes from Buena Vista, 5,967± acre (3,965± deeded) hunting and fishing ranch features five miles of river and four lakes teeming with trout. Trophy quality elk hunting and comfortably furnished improvements for guests and staff. High mountain basin surrounded by snowcapped peaks.
Day 2 Winner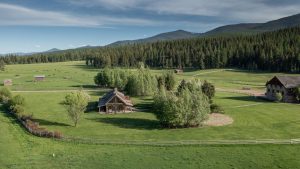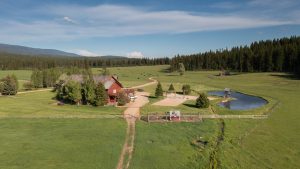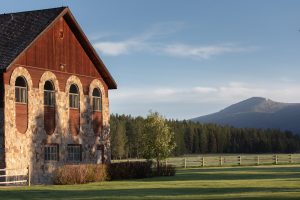 High Meadow Mountain Ranch – Missoula, Montana
High Meadow Mountain Ranch is 35 minutes from Missoula's airport and is located in the coveted Ninemile Valley. Ninemile Creek flows through this private 457± acre property for over 1.25 miles. Tastefully improved with home, barn, and guest home. Shares a 1-mile boundary with national forest.
Day 3 Winner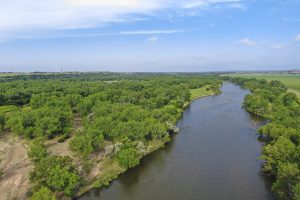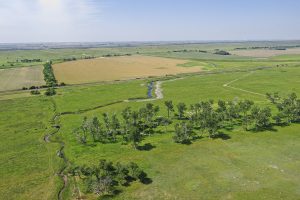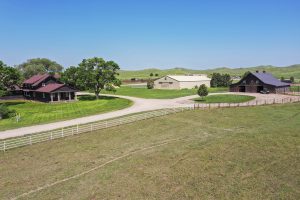 Hanging H Ranch – Sutherland, Nebraska
One of the rarest hunting offerings on the market today! The ranch boasts legendary hunting corridors, including almost four miles of the South Platte River and over a mile of the North Platte River. Extensive horse and cattle working facilities. About 616 acres are pivot irrigated.
Day 4 Winner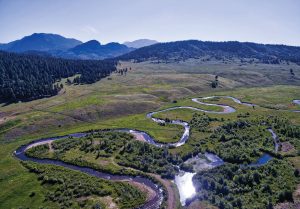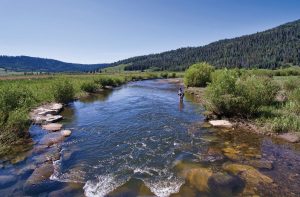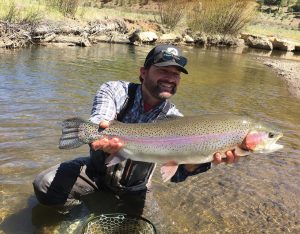 Hidden Lake Ranch – Pagosa Springs, Colorado
Encompassing three miles of enhanced Weminuche Creek and five stocked lakes, these 760± acres in the Upper Piedra River basin represent one of the finest sporting ranch offerings in Colorado. Four miles of national forest boundary ensure abundant wildlife and big game hunting. Turnkey with several modest cabins.
Day 5 Winner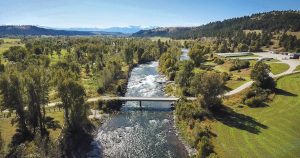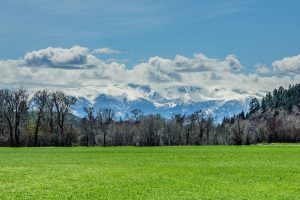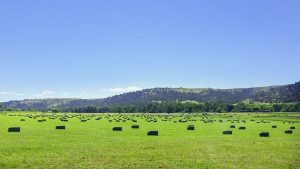 Beartooth Ranch – Columbus, Montana
Historic 1,000 AU ranch near Columbus once owned by Mel Gibson has it all – 12,350± deeded, contiguous acres with four miles of Stillwater River, comfortable operating improvements, 400± irrigated acres and thousands of acres of wildlife-rich adjoining foothill range. Elk, deer, birds and waterfowl.
Day 6 Winner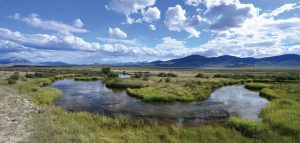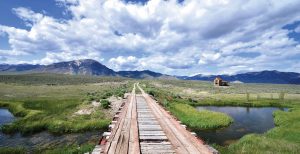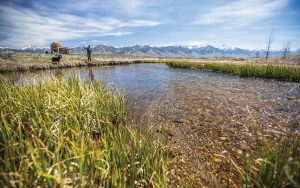 Little Lost River Valley Ranch – Clyde, Idaho
4,743± acres surrounded by federal lands and featuring a custom-built 600± sq. ft. cabin, three miles of a trout-filled spring creek, and huge mountain views. Extensive grasslands and water resources support diverse wildlife and seasonal grazing. Year-round access two hours from Sun Valley and Idaho Falls.
Day 7 Winner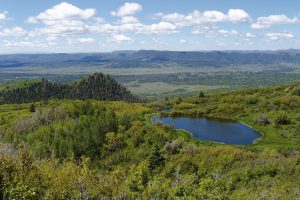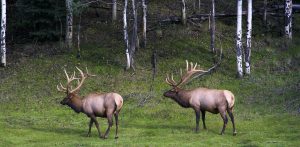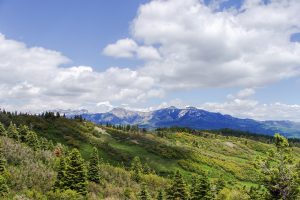 Quinlan Ranch – Chama, New Mexico
Offering a superlative combination of big game hunting and privacy, this 17,072± deeded acre holding controls a contiguous block of diverse terrain with quality improvements, stocked reservoirs, and excellent access.
Day 8 Winner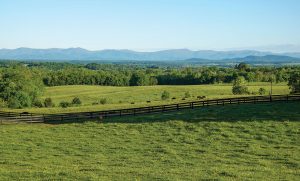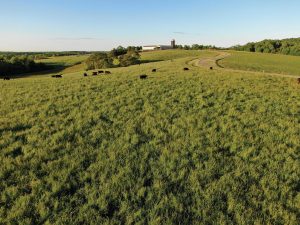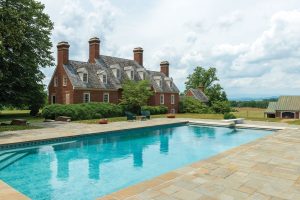 Linden Farm – Orange, Virginia
Linden Farm is an outstanding 1,083± acre income-producing farm in Orange County, Virginia. Features expansive views of the Blue Ridge Mountains, six ponds, and excellent hunting. Multiple houses and extensive agricultural improvements are spread throughout a mixture of productive pasture and healthy forests.
Day 9 Winner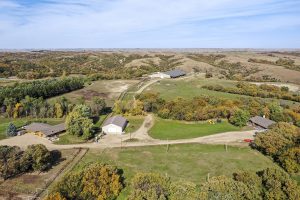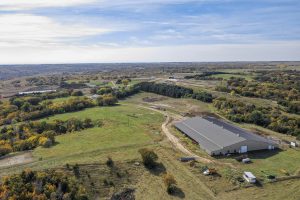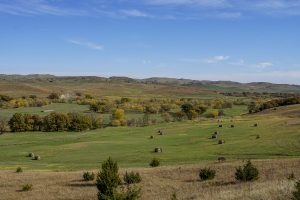 Majestic Ranch – St. Charles, South Dakota
The Majestic Ranch is located on the Missouri River breaks of Gregory County, South Dakota, and consists of 12,669± deeded acres. The highly diversified ranch has wooded draws, live water, hay meadows, tillable farm ground, backgrounding lots, and excellent improvements, including a large indoor arena and hunting lodge.
Day 10 Winner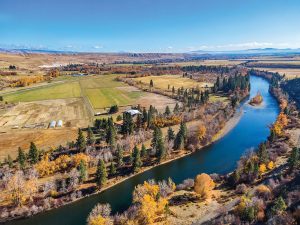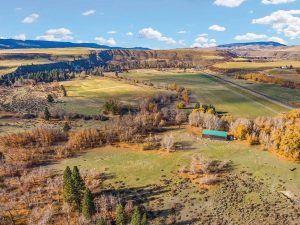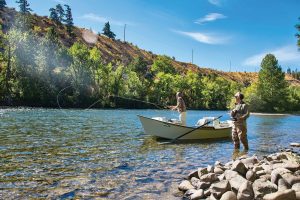 Spoon Full Farm – Thorp, Washington
231± acre cattle and hay ranch featuring 1.5 miles of frontage on the Yakima River, one of the Northwest's premier rainbow trout fisheries. Includes two homes and a full set of ranch improvements. Ten minutes from Ellensburg and 90 minutes from Seattle.
Day 11 Winner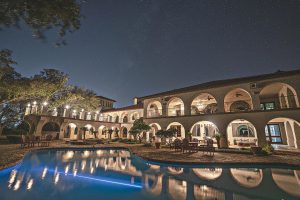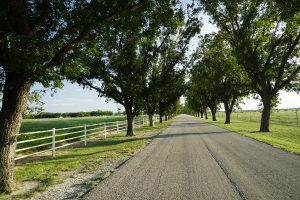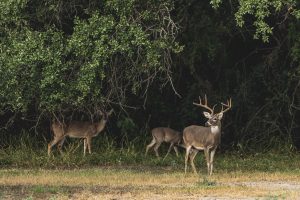 Crawford Ranch – Carrizo Springs, Texas
The Crawford Ranch is a famed destination located in Dimmit County. The property is turnkey with 3,015.149 acres (1,500± high-fenced), a magnificent home, seven pivots, barns, guest homes, hunting blinds, bull mesquites, several water wells, multiple cattle pens, horse stables, Nueces River, and Espantosa Lake frontage.
Day 12 Winner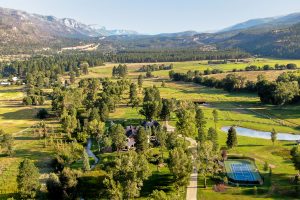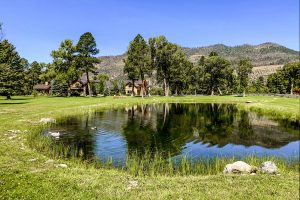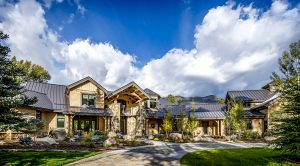 Red Bridge Estate – Durango, Colorado
Astounding luxury estate near the quintessential mountain town of Durango, Colorado. The improvements are truly impeccable and the exterior attributes of the estate are just as stunning as the home. Seamless indoor and outdoor living. Also set up very nicely for the equestrian enthusiast.