For Sale
Angel Island
$2,490,000
Sioux Narrows, Canada
3± Deeded Acres
Executive Summary
Located in the heart of the Whitefish Bay, on the east side of Lake of the Woods, this offering is a luxurious private island retreat consisting of 2.74 deeded acres with 1,245± feet of shoreline on a peninsula with east, south and west exposure. The luxurious improvements include three full separate living quarters which are all built to modern building standards as well as numerous other structures including a boathouse, boat port and four other outbuildings. This alluring island getaway is contiguous with approximately 88 acres of protective Crown land on the north side of the island with a private secluded inter-island bay to the south which is fully protected by another Crown island. Lake of the Woods is said to be the best fishery there is for walleye and northern pike. The island is up to full electrical standards with underwater cable brought from the mainland power to the island and a backup 35KW auto-start propane powered generator that will run the entire island in case of a power outage. Fully landscaped with trees and plantings, wooden boardwalk from the main cabin to the guest cabin, gentle slopes from the lake to the cabins, and extensive walking paths around the island make this property a peaceful retreat and once in a lifetime lake island living opportunity.
Just the Facts
Beautiful, luxurious retreat
2.74 deeded acres
1,245

±

feet of shoreline
East side of Lake of the Woods
3,384

±

sq. ft. vacation home with multiple guest cabins
Boathouse, studio and other supporting improvements
Exceptional fishing
Excellent hunting in the area
Easy to get to
Fully powered improvements and backed with a generator in case of an outage
General Description
This island property is located in the heart of Whitefish Bay, only a 10-minute boat ride from the township of Sioux Narrows in the Canadian Province of Ontario. The Whitefish Bay area is a large bay on the eastern shore of Lake Superior between Michigan and Ontario. On the Ontario side, the bay is bordered by the more rugged, largely wilderness area known as the Canadian Shield. This is a large area of exposed igneous rock formations, pine and hardwood forest and miles of shoreline. 
It is located on the eastern shores of Lake of the Woods along Highway 71. This luxurious island retreat includes three modern living quarters as well as various other outbuildings. There are 2.74 acres of deeded property with 1,245± feet of shoreline on a peninsula that offers private seclusion with an inter-island bay to the south which is fully protected by another Crown island. 
Broker's Comments
Whitefish Bay offers the new owner an absolute high-end getaway in what is arguably the best fishing location there is! The improvements are impressive and the location is perfect. This is an offering one must consider if they are in the market for a summer retreat.
Location
Ideally situated amid thousands of islands, Whitefish Bay island is only a 10-minute boat ride from Sioux Narrows on the east side of Lake of the Woods in the Canadian province of Ontario along Ontario Highway 71. Whitefish Bay is a large bay on the eastern end of the southern shore of Lake Superior. It is bordered by the rugged wilderness of Ontario. Sioux Narrows, the nearest township, is a small resort community where about 300-400 residents reside year-round and over double that during tourist season in the summer. Tourism is the primary industry. A new and improved airport landing strip is located in Nestor Falls and is operated under the authority of the township of Sioux Narrows-Nestor Falls. 
Distance from Sioux Narrows to Nestor Falls is 31 miles.
Locale
Located in the heart of Lake of the Woods, Sioux Narrows and the Whitefish Bay area is a resort community, with many resorts, campgrounds, houseboat operators and hotels in and around the area. The area is a premier fishing destination with over 70,000 fishable lakes that offer the most diverse fishing in Canada. The Lake of the Woods area is also a prime hunting destination, offering hunters great opportunities for big and small game hunting as well as waterfowl hunting. The region is well known for its hiking trails, provincial parks, kayaking, boating, water skiing on inland lakes and pristine beaches in the summer and with cross-country skiing, snowshoeing, ice fishing, and snowmobiling in the winter, it never leaves one with a lack of adventure. The area is steeped in history, with the lake being a vital piece of Canada's past in regard to transportation and livelihood; as did the gold mines, fisheries and woodlands which afforded the locals with the necessities of life. The township strives to be a hub for tourism, cultural development and a community source for artisans, crafters, musicians, and artists. 
Climate
The Lake of the Woods/Sioux Narrows weather is generally cold and temperate. The average temperature in Sioux Narrows is 36.5 degrees Fahrenheit (2.5 degrees Celsius) with the temperatures highest on average in July, around 70 degrees Fahrenheit (20 degrees Celsius), and the average low in the winter months reaching below 0 degrees Fahrenheit (-17.6 degrees Celsius.). Sioux Narrows has a significant amount of rainfall during the year, with over 25 inches of precipitation falling annually. The wettest month is generally in June with an average of 3.8 inches of rainfall, and the least amount of rainfall occurs in February when less than an inch is the average precipitation. 
Aesthetic Considerations
A laid back, peaceful and quiet way of life, away from the hustle and bustle of heavily populated areas make this property a very appealing and unique opportunity. 
History
The Sioux Narrows-Nestor Falls area is steeped in historical significance. In the mid-18th century an Ojibwa-Cree alliance is said to have defeated an invading party of Sioux at a narrows on the lake, thus where the name of the township "Sioux Narrows" originated. The Sioux Narrows Bridge is a historic structure on Highway 71 which was constructed in 2007 and overlooks the site of the battle. In the early days the lake was vital to the early settlers as it provided a means of transportation and livelihood. Area gold mines, fisheries and woodlands also contributed to the financial well-being of the people. For decades, logging fueled the economy of this area as horse carts loaded with timber made their way to sawmills and paper mills affording the locals with the necessities of life. 
Acreage (Deeded & Leased)
Deeded Acres: 3±
Total Acres: 3±
Improvements
Whitefish Bay Island boasts modern and state of the art improvements that have been well maintained by full-time caretakers. All improvements were finished with impeccable care and craftsmanship between 2006 and 2011.
The Big Bear House is a ~3,384 sq. ft. vacation home with two bedrooms, two and a half bathrooms, large open kitchen/dining/living room, office and a beautiful sunroom that stretches the full length of the building's southern water exposure. Complete with all modern amenities including propane fired forced air furnace and air conditioner systems. 
The Little Bear House is a ~1,880 sq. ft. guest cabin with two bedrooms, two bathrooms, open kitchen/dining/living room and large sunroom, all next to its own secluded beach area and separate private dock area. Complete with all modern amenities including propane fired forced air furnace and air conditioner systems.
The Baby Bear Cabin is a ~896 sq.ft. separate entry duplex style sleeping cabin for multiple guests, each cabin has one bedroom, a full bathroom and shared laundry room.
The Enclosed Boathouse is ~40x54 ft. with three-stalls and power closing doors. It also includes an attached ~38x40 ft. covered boat port. Everything is on drilled pipe foundations.
The Bay Boat Port is a ~54x54 ft. covered boat port ~30 ft. wide boat slip fully surrounded with a covered walking dock area and an entry from the secluded protected bay with two water entries and calm water docking.
Four other outbuildings include: fully enclosed art studio building, screened fish cleaning building, fully enclosed generator shed and a large outdoor covered cookhouse with fire pit and propane cooker and seating area.
All cabins have cedar shake siding, asphalt shingle roofs and dual pane windows. All cabins have
power shutters. All cabins and outbuildings were built between 2006 and 2011.
Description of the services: There is underwater electrical service from the mainland. There is a backup propane powered generator. The main cabin and the guest cabin have forced air propane furnaces as well as wood burning fireplaces. Water is from the lake via submersible pump and is triple filtered and UV-light filtered. There is a certified septic system.
Water Resources
Lake of the Woods is a lake that occupies parts of the Canadian provinces of Ontario and Manitoba and the U.S state of Minnesota. It is one of the world's largest inland freshwater lakes with over 14,000 islands and ~65,000 miles of shoreline. Lake of the Woods is fed by the Rainy River, Shoal Lake, Kakagi Lake and other smaller rivers. The lake drains into the Winnipeg River and then into Lake Winnipeg. Ultimately, its outflow goes north through the Nelson River to Hudson Bay. Whitefish Bay is a large bay on the eastern end of the southern shore of Lake Superior between Michigan and Ontario; its water is deep and clear and ideal for fishing. 
Fishery Resources
With over 70,000 lakes, this region is a premier fishing destination, with the most diverse fishing in Canada. The Lake of the Woods has always been a renowned fishing lake, boasting walleye, northern pike, and lake trout along with smallmouth and largemouth bass, muskie, black crappie, pike, perch, brook trout, sauger, crappie and whitefish. 
Whitefish Bay Island and Sioux Narrows-Nestor Falls townships offer exceptional small and large game hunting, with moose, deer, bear and timberland wolves being prevalent in the area as well as a nice population of grouse. Waterfowl hunting opportunities are also numerous with the area boasting mallards, bluebills, teals and several other species of ducks and Canadian geese that migrate through the region. 
Recreational Considerations
Alongside the fishing and hunting opportunities that this island property offers, various other recreational activities abound. Whether it be canoeing or kayaking the various lakes and rivers systems of the Sioux Narrows-Nestor Falls area, or enjoying other water activities such as boating, water skiing, swimming or just relaxing on the area's many beaches. The township also has numerous hiking trails. There are a number of activities during the winter months as well; whether you are interested in ice fishing, snowmobiling, cross-country skiing or snowshoeing.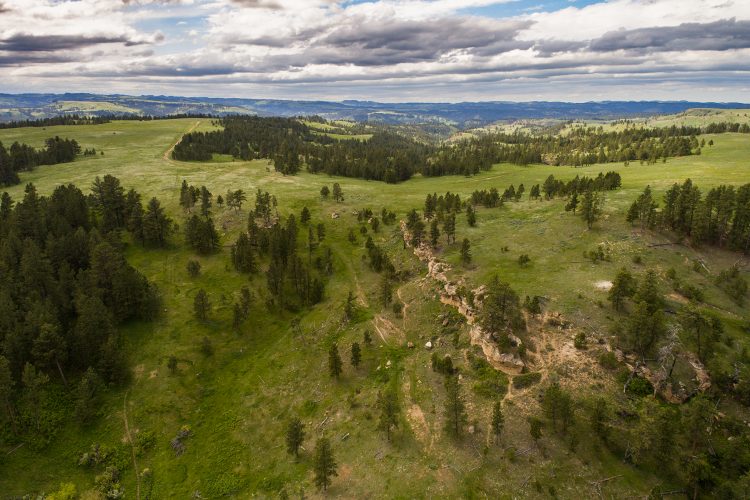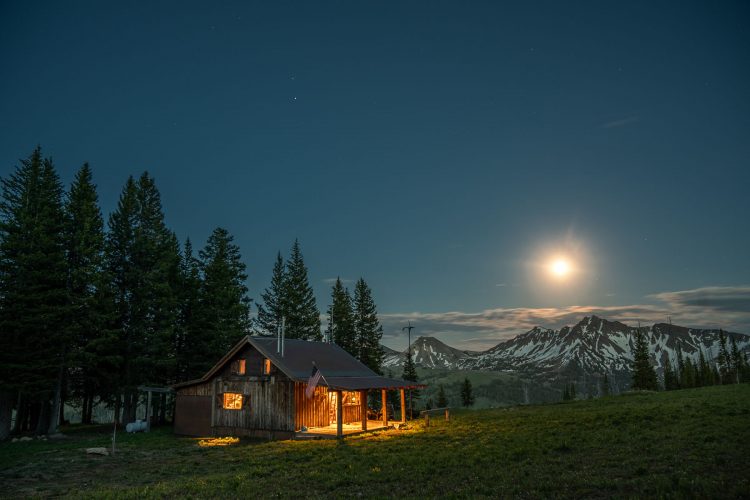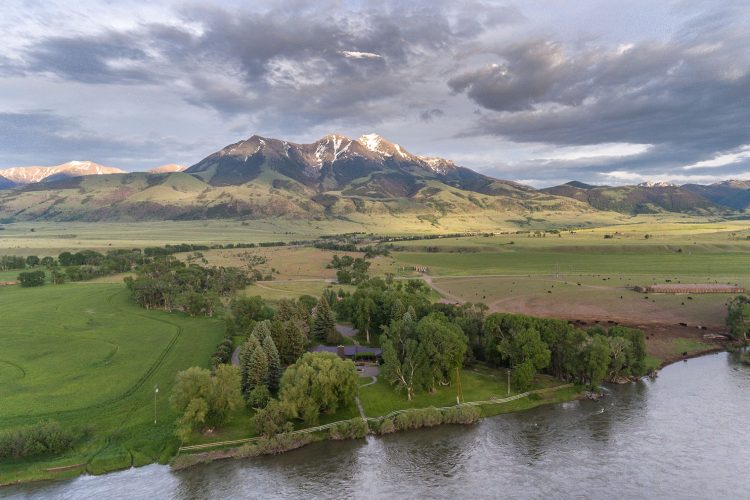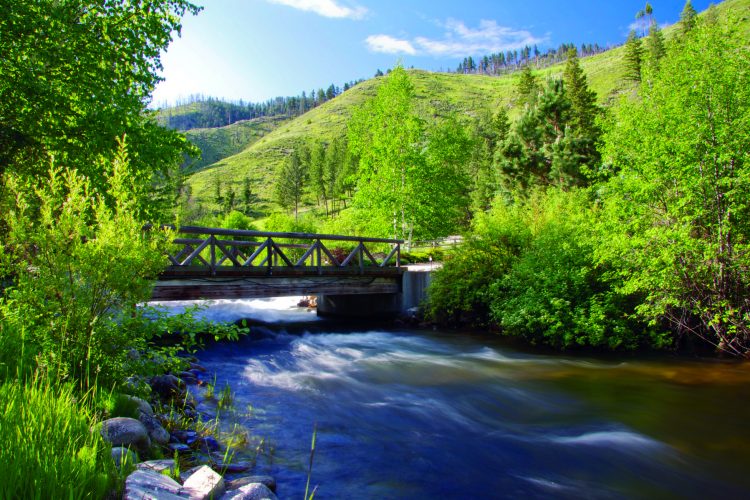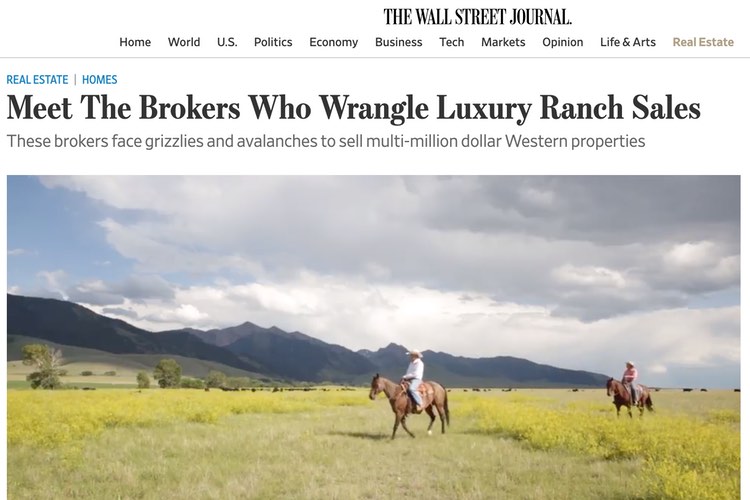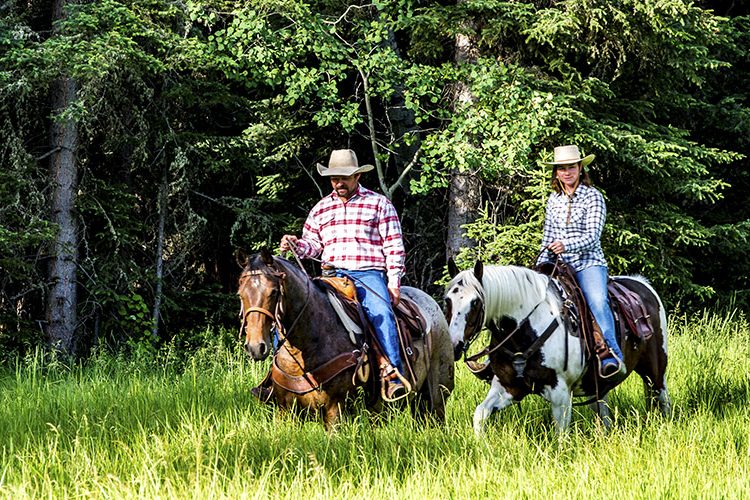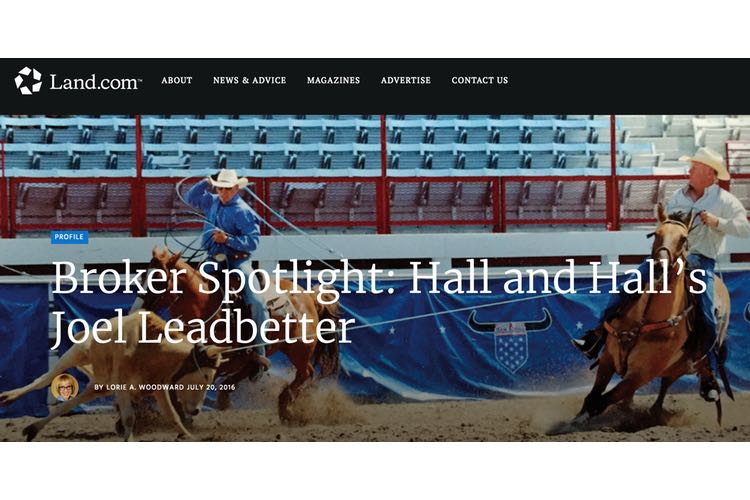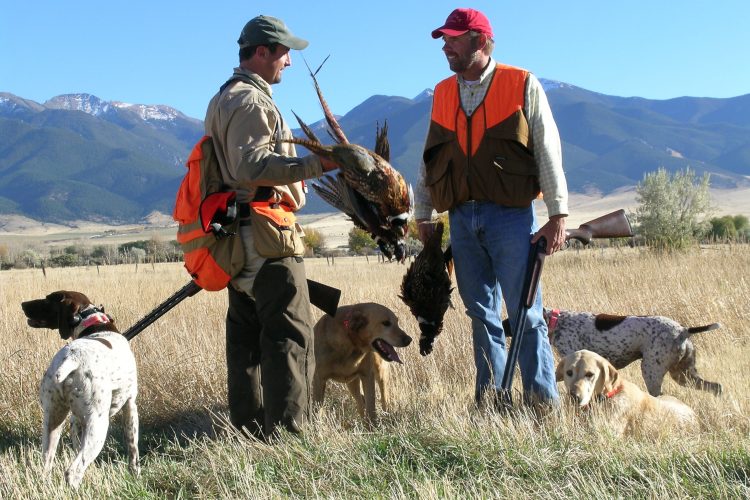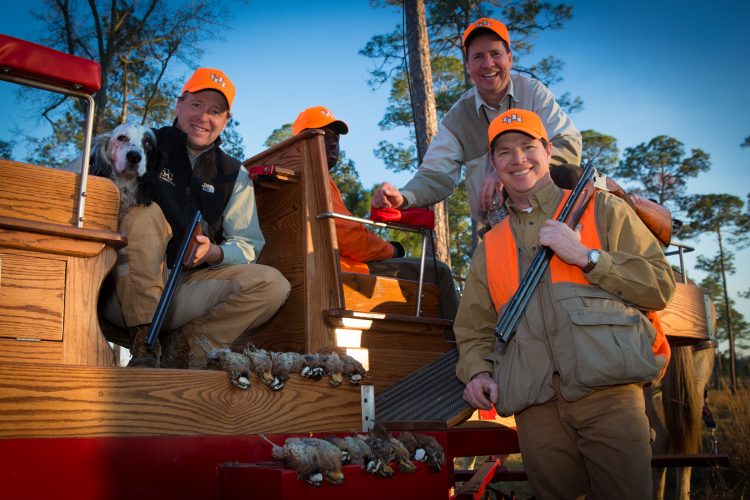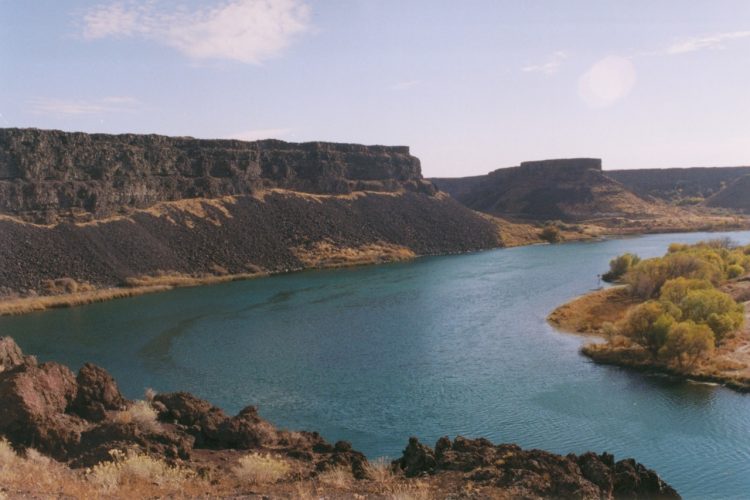 Our Hall and Hall broker, Randy Shelton, kept us in the loop as though it were. Our sale hinged on that of larger surrounding parcels, and when an initial offer fell through, Randy went back to the drawing board and found a suitable buyer who shared our values. That meant a lot to us, as our property had been in the family for more than 100 years.
From the first time I walked through the door, I sensed Hall and Hall's highest goals were to understand who I was and build a relationship, to understand what made my property special, and to find the buyer. Their discipline and focus was apparent. Throughout the entire process, their approach towards reality was different from the experiences I have had previously. Genuine would be the word I would use to describe everyone at Hall and Hall.
I interviewed 4 agents and selected Hall and Hall because of the agency's reputation for expertise in high end ranch property and global marketing. I had the pleasure of working with Tim Murphy on the sale of a family property in the Paradise Valley, Montana. We believe he represented our family interests well and contributed to the integrity of the property by joining together buyer and seller and a shared love for this special place in our lives.
Bill McDavid was an outstanding and very patient partner in this sale. His expertise in the market and marketing of the property was excellent. I would use him again in a heartbeat to either buy or sell a ranch property.
"Guns, bear spray and handsaws: These aren't the tools of your average luxury real-estate agent. But ranch brokers like Mr. Murphy, a Bozeman-based partner at Hall & Hall, occupy a unique and increasingly challenging niche in the world of multimillion-dollar property."
"When it was time to invest in a ranch for our family, we knew we needed to work with Hall and Hall. The expertise is unsurpassed."
In 1988, Joel Leadbetter became a partner at Hall and Hall where he has been instrumental in completing complicated, high-profile deals such as the recent sale of Texas' historic 512,000-acre Waggoner Ranch.
"The professionalism, preparation, and overall positive demeanor exhibited… were truly impressive… I have never before worked with a more dedicated, knowledgeable, and level-headed sales professional."
I had been looking for the right property for several years and Elliott Davenport's insight into the quail plantation market and his ability to think strategically was instrumental in helping me find our new place. Elliott was helpful on all technical aspects of contracting and due diligence. His post closing help with hiring and contractors made the process much easier as well.
I have purchased 4 ranches through Hall and Hall over the past 20 years, and there is simply no other team in the world like them. They have navigated complexity, professionally attended to every detail, operated with fairness and integrity, and demonstrated an unwavering commitment to me– whether representing me or the person on the other side of the deal.
//= asset_path('js/app-min.js'); ?>