Sold
York River Preserve
$10,700,000
Williamsburg, VA
2,700± Deeded Acres
Executive Summary
One of the-crown jewels-of the Mid-Atlantic Coast, the 2,700± acre York River Preserve (YRP) represents a unique opportunity to acquire a substantial real estate holding in the heart of the Chesapeake Bay region featuring extensive tidal river frontage, remarkable natural beauty and diversity, and convenient proximity to desirable metropolitan areas. YRP is located approximately 20 minutes northwest of the historic city of Williamsburg along the western shore of the York River, 25 miles upstream from the rivers confluence with the Chesapeake Bay. The York fronts the property for over 3.5 miles and offers excellent boating access and expansive views eastward for nearly 2 miles across open water. YRP is buffered by Ware Creek and Philbates Creek, which are intimate, meandering tidal streams originating west of the property, and a vast, intact saltwater marsh complex that offers waterfowl hunting, fishing, and other water-based activities. Upland portions of YRP include mature hardwood forests, stands of pine, 65± acres of tillable cropland, freshwater wetlands, a 2± acre fishing pond, and waterfront bluffs. YRP is only 45 minutes from Richmond, the capital of Virginia, and 2.5 hours from Washington, DC. Listed with William G. Barnett, Commonwealth Land, Richmond, VA.
Just the Facts
2,683± contiguous acres comprising two individual parcels of 1,621± acres and 1,062± acres.
Easy access to Richmond (45 minutes), Williamsburg (15 minutes), and Washington, DC (2.5 hours).  Within an hour of 3 commercial airports. 
Over 20 miles of well-developed internal roads and trails.
Existing structures include an older farmstead, older single-story hunting lodge, and 2 small barns.
Wildlife includes waterfowl, deer, and turkey.  An ideal dove field is found on the property, and with some enhancement effort, a quality released quail program could be developed.
Approximately 3.5 miles of York River frontage and 6 miles of Ware Creek and Philbates Creek, which together encompass many acres of wildlife-rich saltwater marsh.
Two separate conservation easements cover the property protecting open space, water quality, and wildlife habitat while allowing for a variety of residential, recreational, forestry, and agricultural uses.
General Description
YRP is a large, diverse property that encompasses an array of landscapes and habitat types. Beginning at the northern boundary, the property extends east from Goddins Pond along Philbates Creek until its confluence with the York River. Moving south through YRP, one finds a mixture of mature pine forests and hardwood drains. Some timber harvest occurred on the property approximately 14 years ago, and these areas feature early succession volunteer hardwood forests. As one enters the center of YRP, a small branch of Ware Creek provides a natural boundary defining the northern and southern sections of the property. Here, beavers have created freshwater potholes which black ducks and other puddle ducks frequent. Continuing southward, the landscape changes to old hardwood forests. Once owned for decades by Chesapeake Forest Products, the company used this area as its recreational retreat for entertaining clients. Gorgeous oak trees dominate this landscape. In the center of this section are 60 acres of income-producing cropland, which are managed by a neighboring farmer. Nestled on the edges of these agriculture fields are a few of the property's structures that include an old farmstead house, hunting lodge, and 2 small barns. This southern portion of YRP features the most diverse topography on the property with gentle ridges and high bluffs overlooking Ware Creek. Overall, there are approximately 9 miles of water frontage including 3.5 miles on the York River, 4.5 miles on Ware Creek and 1.5 miles on Philbates Creek, all of which encompass areas of diverse tidal marshes. 
Broker's Comments
One of the "crown jewels" of the Mid-Atlantic Coast, the 2,700± acre York River Preserve (YRP) represents a unique opportunity to acquire a substantial real estate holding in the heart of the Chesapeake Bay region featuring extensive tidal river frontage, remarkable natural beauty and diversity, and convenient proximity to desirable metropolitan areas. 
Location
YRP is located in the tidewater region of eastern Virginia, on the western shore of the York River. The property lies near Holly Forks, an unincorporated community in New Kent County, 20 miles from historic Williamsburg and 45 miles from downtown Richmond, the state capitol. YRP is only 6 miles from Interstate 64, which offers convenient access to the surrounding area. Washington DC and the communities of northern Virginia are a 2 to 3-hour drive north on Interstate 95. Richmond International Airport and Newport News-Williamsburg International Airport are both 40 minutes from the property. A third international airport is one hour away in Norfolk, VA.
Locale
The area surrounding YRP is steeped in American history. It all began here when Virginia was originally settled over 400 years ago. The first permanent English colony was Jamestown, and a few years later colonial leaders moved the colony 5 miles inland between the York and James Rivers. This new city was named Williamsburg, which served as the state's capital until it was relocated to Richmond in 1780.
Williamsburg is known worldwide as the center for the preservation and interpretation of American colonial history. Franklin D. Roosevelt proclaimed its Main Street to be the most historic street in America. Williamsburg boasts one of the nation's premier public universities, William & Mary, and features many cultural festivals, fine restaurants, and championship golf courses. Along with nearby Jamestown and Yorktown, Williamsburg is part of the Historic Triangle, which attracts more than 4 million tourists each year.
Located 45 minutes northwest on I-64 is Richmond, a dynamic and cosmopolitan city with all the amenities of a major metropolitan center. In 2012, Outside magazine selected Richmond as the "best river town" in the country, while in 2007 MarketWatch named Richmond the nation's third-best city for business. The area is home to six Fortune 500 companies, four of America's largest law firms, and the Federal Reserve Bank of Richmond. Along with business comes the arts and culture. Richmond enjoys a Museum District that includes the Virginia Historical Society, Science Museum of Virginia, and Virginia Museum of Fine Arts.
On the same shoreline, York River State Park is a short distance downstream from YRP and boasts nearly 30 miles of hiking, mountain biking and equestrian trails, allowing visitors to explore the area's marshes, forests, and shoreline. Large areas along the York River consist of preserved wetlands, which are considered ecologically important to migratory waterfowl.
The York River forms at West Point, only a few miles upstream of YRP, at the confluence of the Mattaponi and Pamunkey Rivers. The York flows eastward for 25 miles before joining the Chesapeake Bay, the largest estuary in the United States. Hampton Roads and the gateway to the Atlantic are another 25 miles further east.
Climate
Lying within the eastern seaboard's humid subtropical zone, the area offers a mild, pleasant climate and 4 distinct seasons. Spring arrives in March with mild days and cool nights, and by late May, temperatures have warmed up considerably to herald warm summer days. On average, July is the warmest month of the year. The summer months tend to receive more precipitation than other times of the year. Fall is marked by mild to warm days and cooler nights. Winter is usually mild, with the coldest days featuring lows near or slightly above freezing and highs in the upper 40s to mid - 50s. Snow occurs sporadically, with an average annual accumulation of approximately 5 inches. 
Aesthetic Considerations
One of the most striking features of this property is its sheer beauty. Picture yourself standing among mature Virginia hardwoods, on the edge of a forty-foot bluff overlooking the intimate tidal marshes of Ware Creek with the expansive York River in the background, and accompanied with the sensation that you are in the midst of our country's very first settlement. "Unique" is a fitting word for the experience this property delivers.
Acreage (Deeded & Leased)
Deeded Acres: 2,700±
Total Acres: 2,700±
Additional Information
YRP is covered by 2 separate conservation easements held by the Williamsburg Land Conservancy and Wetlands American Trust (an organization that operates on behalf of Ducks Unlimited). The purpose of the easements is to protect wildlife habitat, open space, and scenic values, while allowing for continued residential, agricultural, timber, and recreational uses. A conservation easement provides the benefit of a reduction in land cost, protects the property for future generations, and allows the owner to retain many land uses and private property rights. Copies of the easements are available from the Broker upon request.
Improvements
YRP has few structural improvements, leaving an owner a clean palate to build and design a residential compound that meets one's personal needs and interests. There are many locations with spectacular views overlooking water for a home or cottage to be built.
Existing structural improvements include:
Old farmstead house
2 small barns
Small cinder block hunting lodge with garage
Large pole barn and 2 smaller pole barns
Boat ramp into Ware Creek
It is important to note the property features a very good interior road system totaling approximately 20 miles, making for great access throughout. In addition, power services exist on the property.
Taxes
County taxes for YRP are approximately $42,000 annually.
Wildlife Resources
For the outdoor enthusiast looking to stay active year round, YRP offers a wide variety of quality hunting and fishing activities. The property is characterized by an assortment of habitat types, and it is this diversity that enables wildlife to flourish.
For turkey and deer, a mixture of forested and open lands provides great habitat. Food plots are abundant, and the forests consist of a mix of pines and hardwoods, some of which are early succession, but most are mature. With acorns being an important part of turkey and deer diets, one can rest assured that large mass-producing oak trees are prevalent throughout the property. In fact, there are some gorgeous hardwood ridges that are ideal for a ladder stand or to walk during a spring morning with turkey call in hand. A few deer respectable enough to hang on one's wall are harvested each year. Several mature gobblers are taken during the spring season as well.
YRP has a history of good dove shoots, and by planting portions of the property's 60 acres of farmland in sunflowers, an owner could create the optimal dove field. Because the land has been commercially farmed, it is in very good shape for growing a sunflower crop, and due to its natural contour this section of the property is perfect for a dove field. Also, this area is centrally located within the property making it great for entertaining family and friends.
With a broad assortment of water resources on the property, a wide range of waterfowl opportunities exists. One can enjoy a morning's sunrise on the York River while shooting diving ducks off of Terrapin Point. For a change of venues, one can motor up Ware Creek, which changes from tidal salt to brackish to a few fresh water potholes created by beavers. It is here where the black ducks are frequent, along with other puddle ducks. Many duck blinds are already in place providing a comfortable hunting venue.
There is the opportunity to develop a first-class released quail program utilizing a section of 400-500 acres of mature managed pines. This area could be thinned to allow for the right basal density and burned annually, which would go a long way in producing quality upland habitat. With the right quail supplier, one could then implement an early season release program to create a few hunting courses that would offer explosive covey rises.
As with ducks, the water resources associated with the property yield many fishing opportunities. There is a 2+ acre pond with 2,100 feet of shoreline that could be stocked and managed as a great bass and bream fishing hole. If the target is larger quarry, one can be at the mouth of the York River in 30 minutes by boat, casting to redfish (red drum), rockfish, or cobia. For the most delicate table fare, Ware Creek is ideal for catching the region's famous blue crab!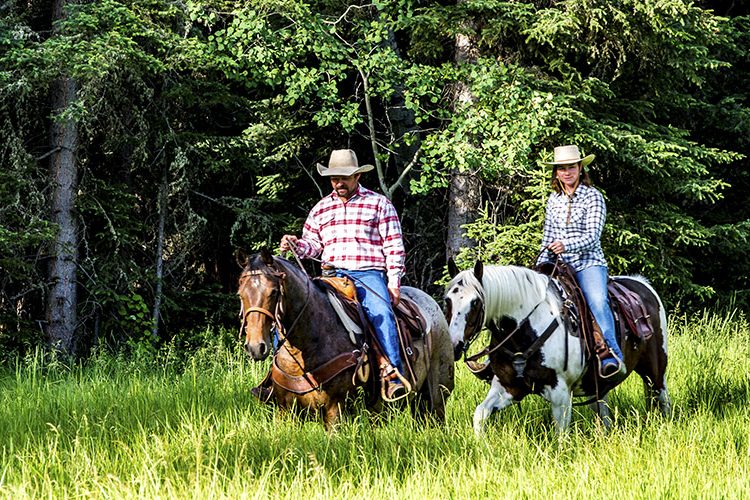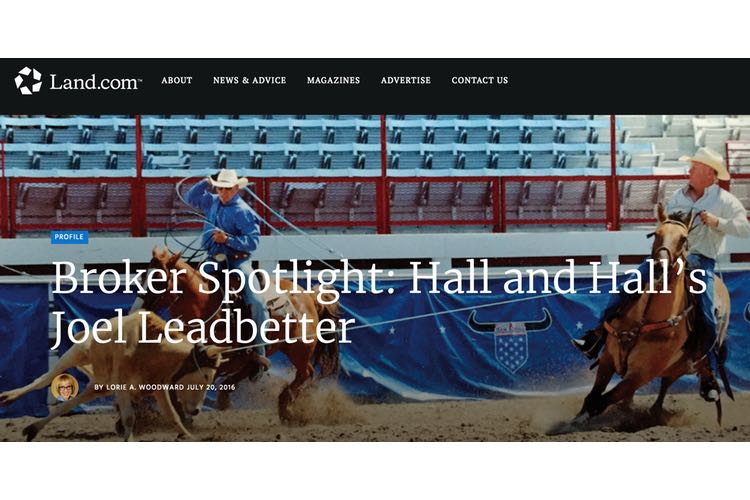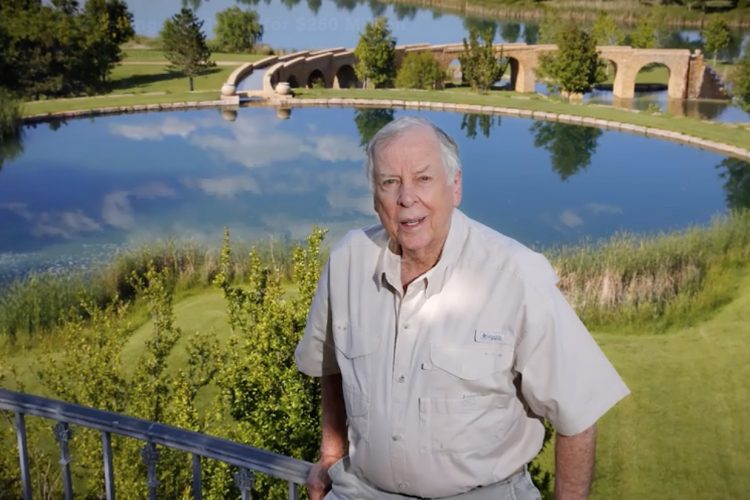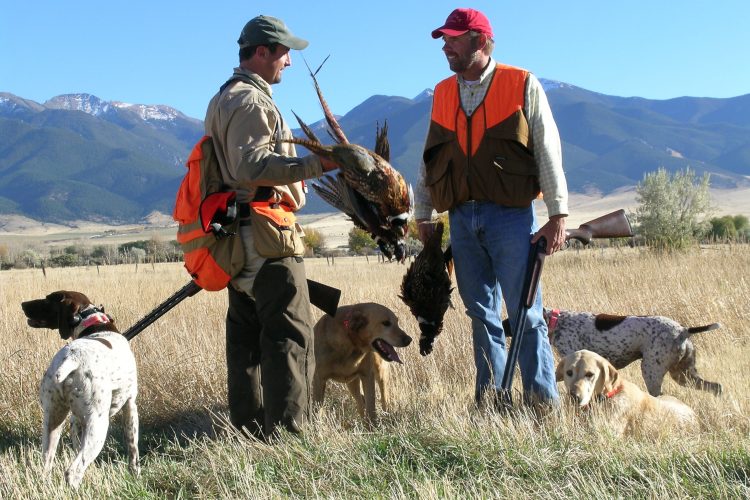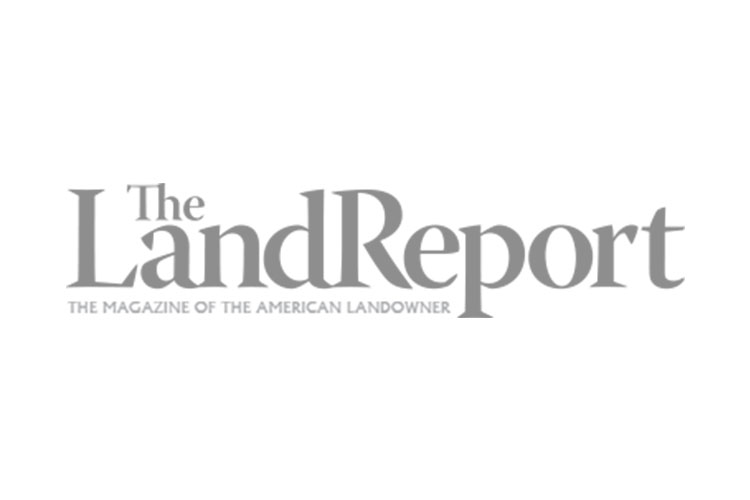 "When it was time to invest in a ranch for our family, we knew we needed to work with Hall and Hall. The expertise is unsurpassed."
In 1988, Joel Leadbetter became a partner at Hall and Hall where he has been instrumental in completing complicated, high-profile deals such as the recent sale of Texas' historic 512,000-acre Waggoner Ranch.
"The professionalism, preparation, and overall positive demeanor exhibited… were truly impressive… I have never before worked with a more dedicated, knowledgeable, and level-headed sales professional."
America's Best Brokerages
//= asset_path('js/app.js'); ?>