Spring calving season is here! As temperatures begin to rise and sunny days are on the horizon, many cattle ranchers across the country are preparing for spring calving. While every ranchers' management philosophy is different, let's take a closer look at the benefits of calving in the spring versus calving in the fall.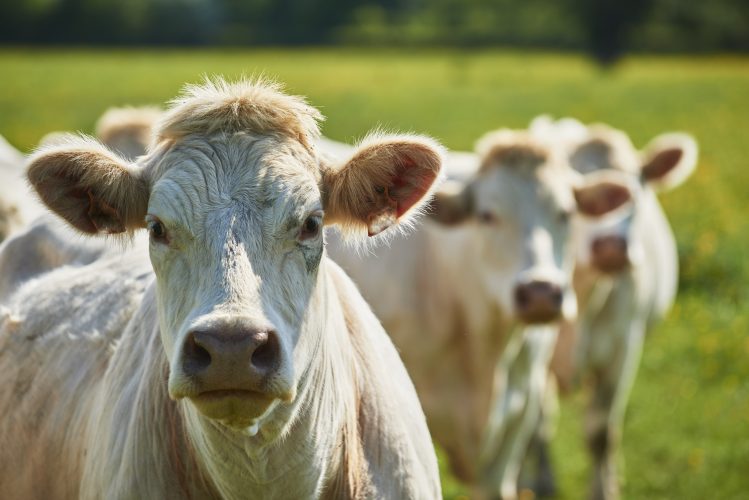 Nutrition/forage availability. It's important to have a secure supply of forage that will meet the nutritional needs of lactating cows so they can support growing calves. The type of forage available to you is a major factor in determining whether spring or fall calving is best for your operation.
"It is important to consider seasonal nutritional demands for lactation, maintaining body condition and rebreeding," Griffith says in a university report**.  "The nutritional needs for spring-calving cows closely match warm-season grass production. Similarly, fall-calving cow nutrition is closely aligned with cool-season grasses."
Weaning and calving rates. The latest research on weaning and calving rates is somewhat split between spring and fall calving, for one main reason. Griffith says fescue toxicity – a common cause for lower calving rates among cows grazing tall fescue – is a likely contributor of lower spring calving rates in Arkansas and Texas research. Research from Tennessee and Oklahoma, however, shows both higher calving and weaning rates among spring calvers, making forage supply a key factor when determining which is best for your operation.
"Weaning weights may differ by calving season due to climatic conditions and/or nutrient availability. Fall-calving cows have a higher nutrient demand than spring-calving cows during the winter months when forage supply is low," Griffith says. "The increased demand for nutrients during the winter months generally results in higher feed costs for the fall-calving herd."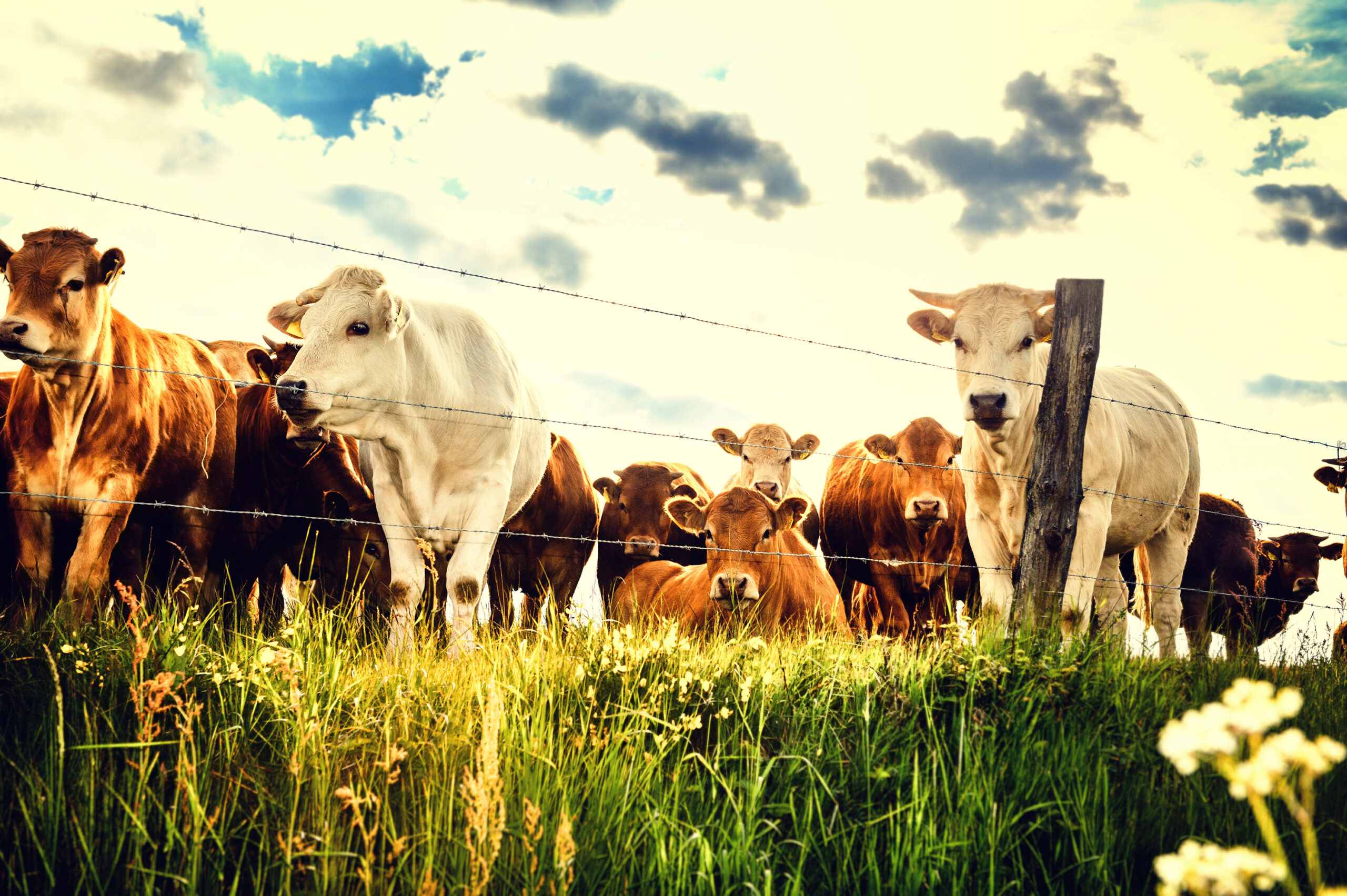 Cattle and feed prices. Whether you want to be the lowest-cost producer, or want to fetch the highest market price for your calves, both markets are important variables to consider when weighing calving seasonality. Forage and feed availability is tied directly to cattle prices when calves are typically sent to the market, making it important to strike the right balance between cattle and feed market prices when identifying the right calving time frame for you.
"The seasonality of cattle and feed prices greatly influences profits. Fall-born calves marketed in the spring often receive higher prices than identical weight, spring-born calves marketed in the fall. The price difference is largely due to supply and demand for calves. Supply is driven by most calves being weaned and marketed in the fall and fewer calves being weaned and marketed in the spring," Griffith says. "Similarly, demand is largely driven by grass availability. Demand for calves tends to be stronger in the spring when grass begins to grow and lower in the fall when many forage species are entering dormancy. Additionally, yearly feed costs are often higher for fall-calving cows than for spring-calving cows, due to a need for greater nutritional intake while rebreeding and nursing a calf in winter."
Labor. Calving season is one of the most labor-intensive times for every operator, so much so that labor is a big factor when determining whether to calve in the spring or fall. If you're also a row crop producer, for example, you may have less time to devote to calving in the fall, making spring calving a better option. It's just one example of the importance of considering time as the main labor factor.
"Producers harvesting crops in the fall likely have more labor hours available for a spring calving season, which generally occurs prior to crop planting," Griffith says. "It is also important for producers with off-farm jobs to consider labor availability during calving seasons as it relates to labor needs of the off-farm job."
These are just a few of the considerations producers should account for in identifying when is the best time for calving. Just as with any major management decision, every producer should first examine his or her own operation, then apply major factors like these, both in terms of operations and profit potential.
"Cow-calf producers have many reasons other than profitability, such as convenience or labor availability, for choosing one calving season over another," Griffith says. "Convenience factors and labor availability are not easily discussed over a broad audience nor measured, but profitability of calving seasons can be discussed and measured."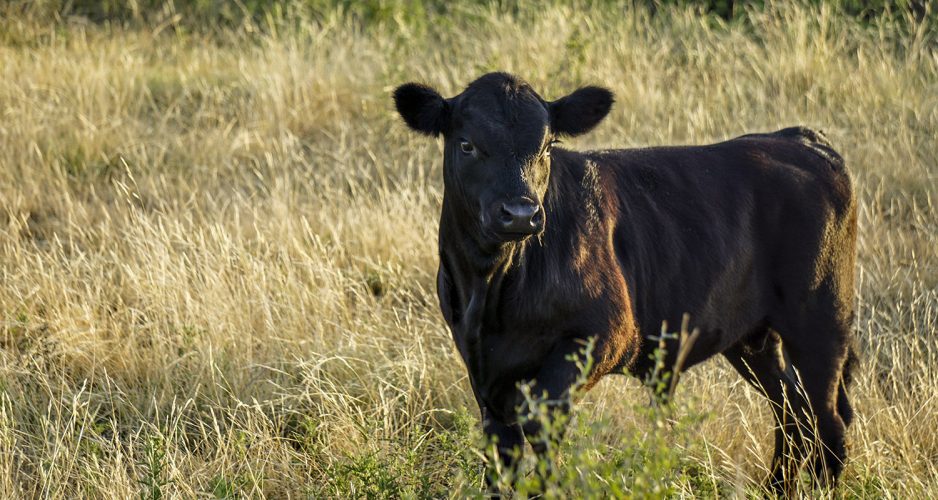 View Cattle Ranches For Sale
Bismarck Trail Ranch – Vale, SD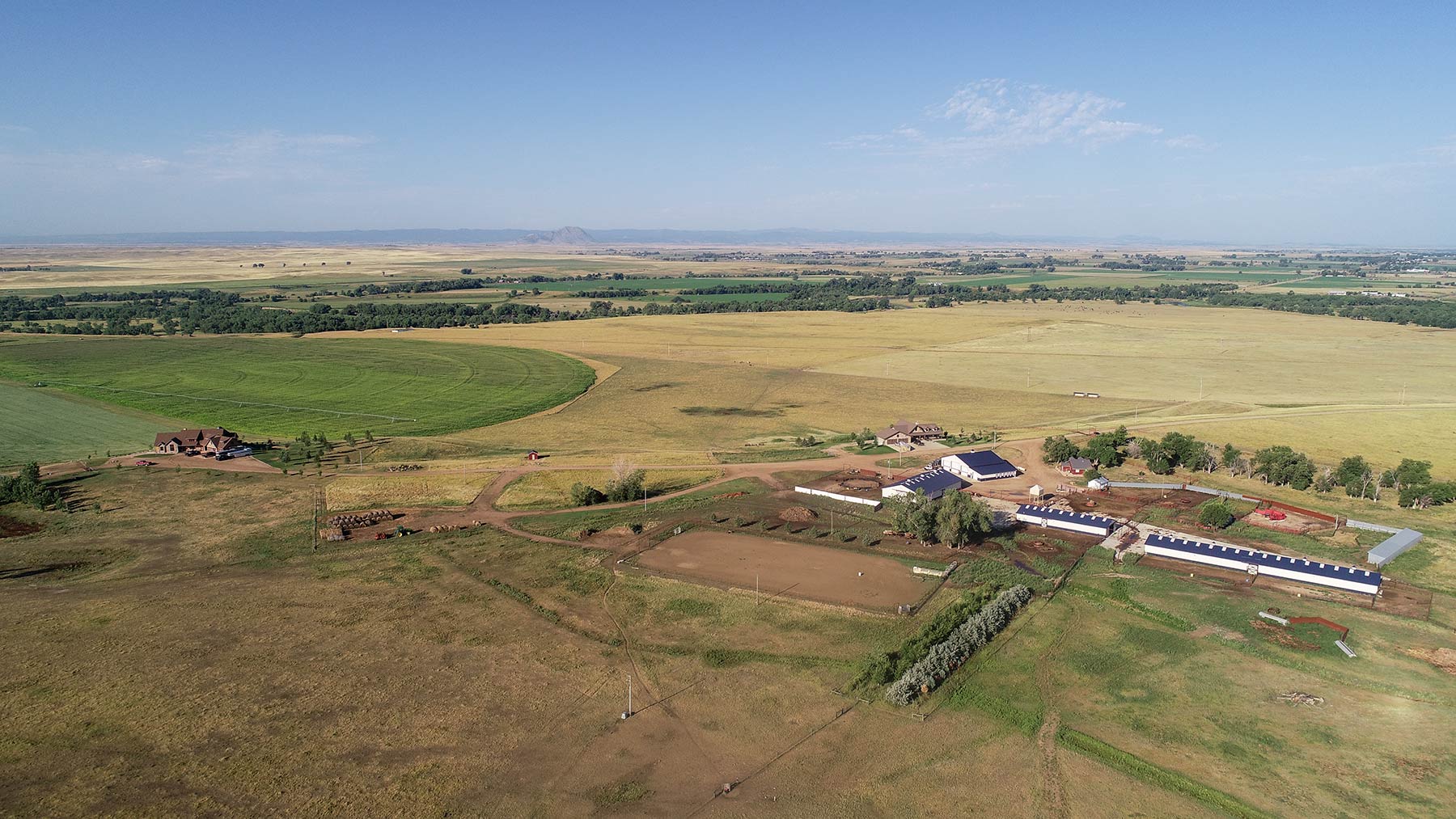 Luxury 41,822 acre working ranch with a tremendous set of first-class improvements including two luxurious homes. A high-end investment asset currently leased out for 2,500 yearlings, 1,200 pairs, 1,000 wild horses, and farming.
Learn more about Bismarck Trail Ranch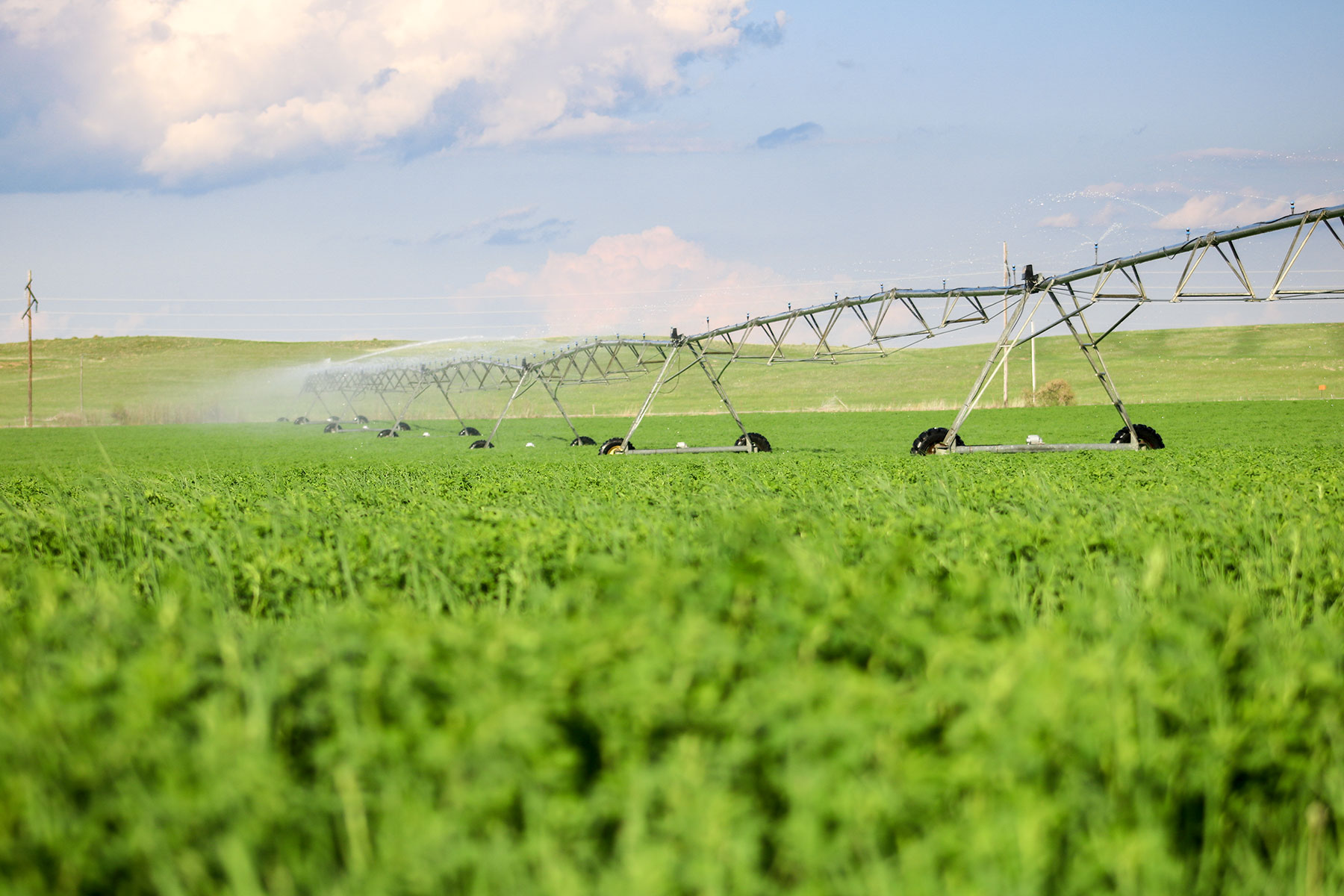 Zeman Ranch consists of 10,343± acres south of Bassett, NE on Highway 183. The ranch includes 5,640± acres irrigated by 44 center pivots and outstanding improvements. Consisting of a 2,500 head open air feeding facility, excellent working facilities and a beautiful owners home, the ranch is a rare offering.
South Comanche Ranch – Byers, CO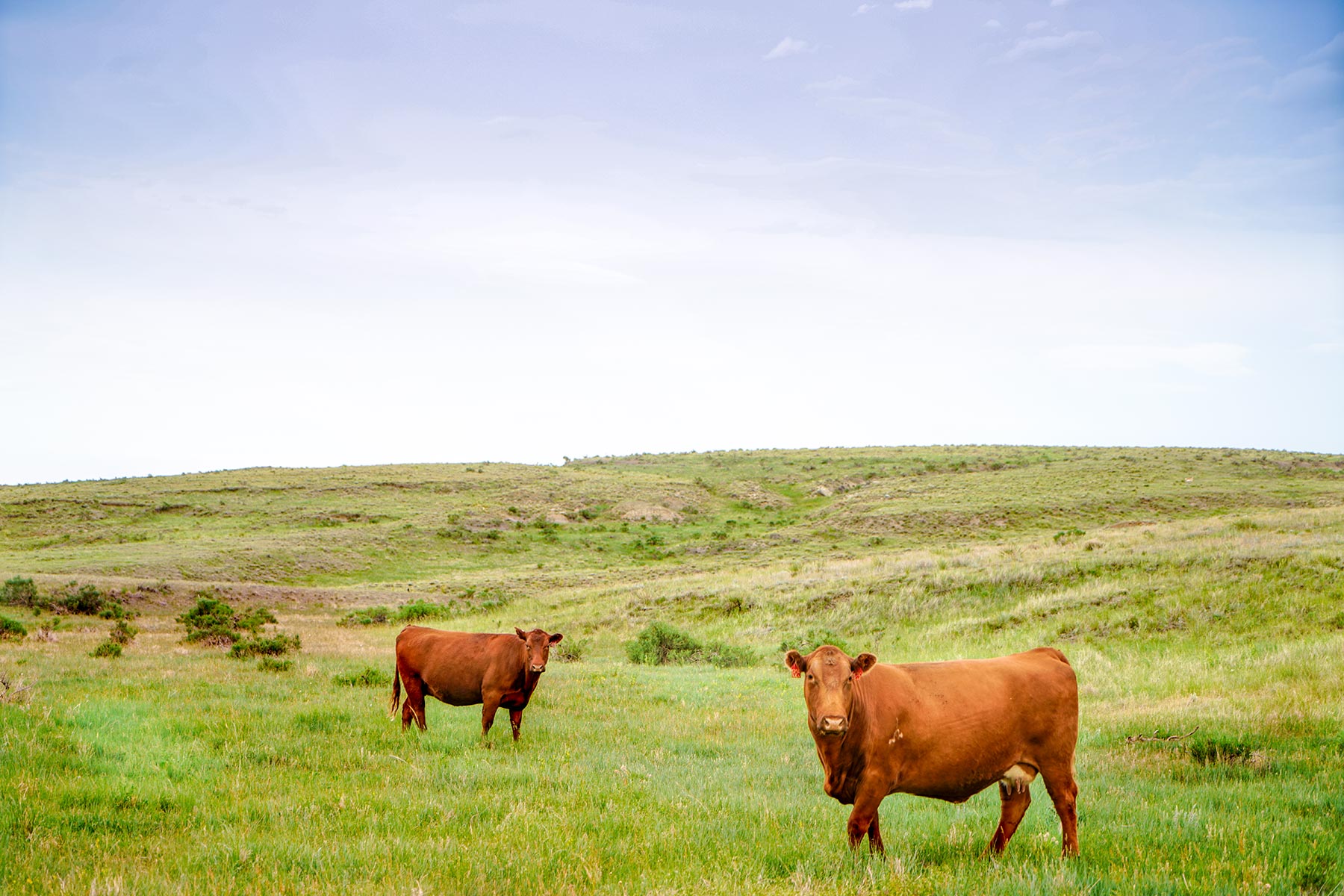 South Comanche Ranch offers 16,573± deeded acres located south of Byers and an hour east of Denver. Owner rated at 650± pairs, exceptionally well-watered, diverse topography, multiple drainages and creek bottom, functional improvements, expertly maintained ranch owned by professional grade ranching family for over 50 years.
Learn more about South Comanche Ranch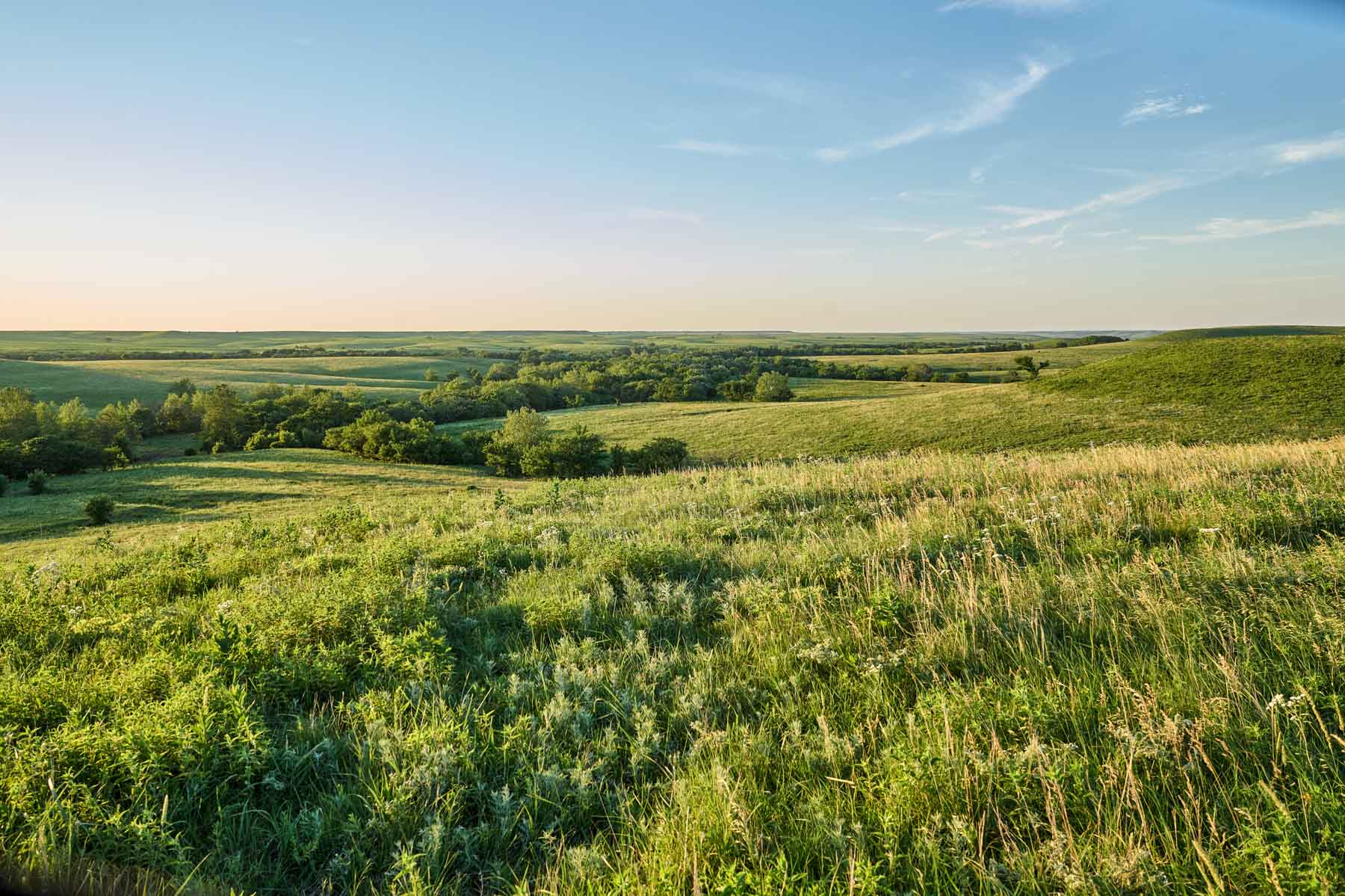 The legacy Wagstaff Ranch is nestled amongst the spectacular Kansas Flint Hills 45 miles southwest of Topeka. Historically used as a livestock grazing operation, there are 12 separate pastures and an excellent set of working pens. Along with an impressive 16-acre lake, the ranch has a beautiful family home to comfortably entertain family and friends.
Learn more about Wagstaff Ranch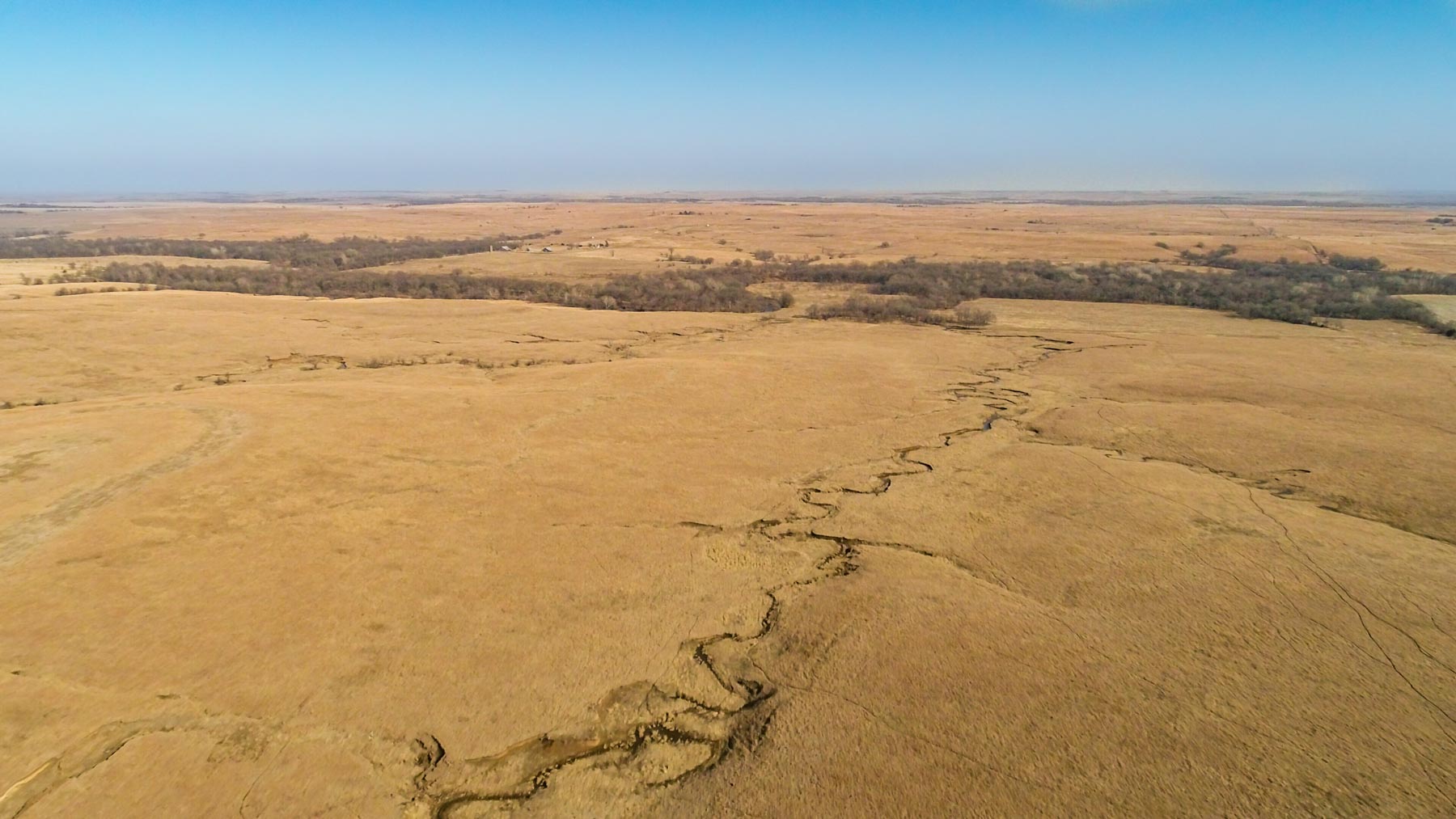 5,160± acres in the heart of the Kansas Flint Hills. Located just 130 miles southwest of Kansas City in Greenwood County, this ranch has excellent native grasses and excellent fences. 1.5 miles of West Creek provides outstanding whitetail deer hunting amongst the stands of hardwood trees.
Learn more about Hamilton Ranch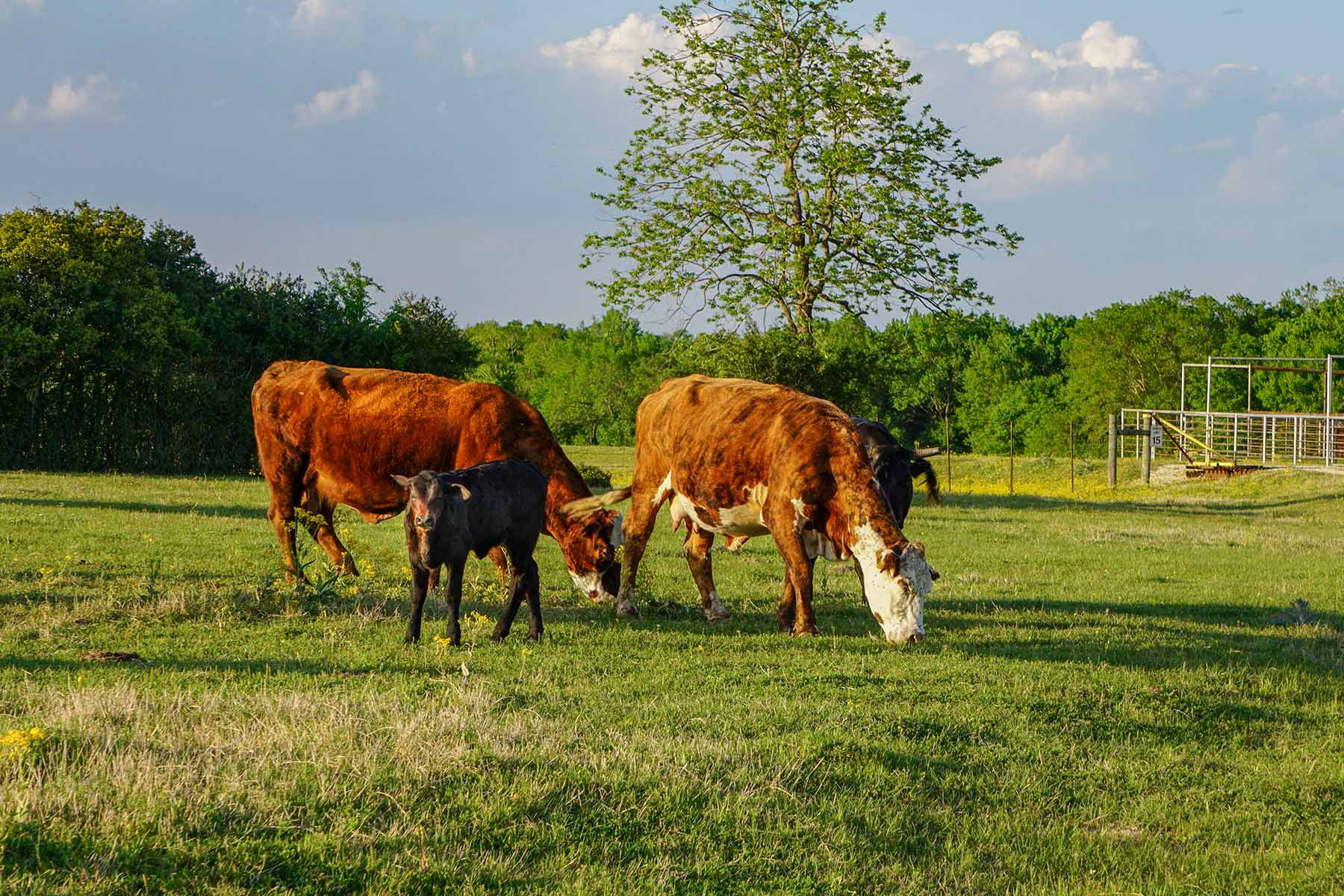 Located in western Leon County, this exceptional 2,174± acre ranch is notable for the region in size and quality. With a grazing capacity of 625 AU, the ranch offers quality improvements and over 30 ponds scattered among the productive rolling hills and lush coastal pastures.
Learn more about Rainbolt Ranch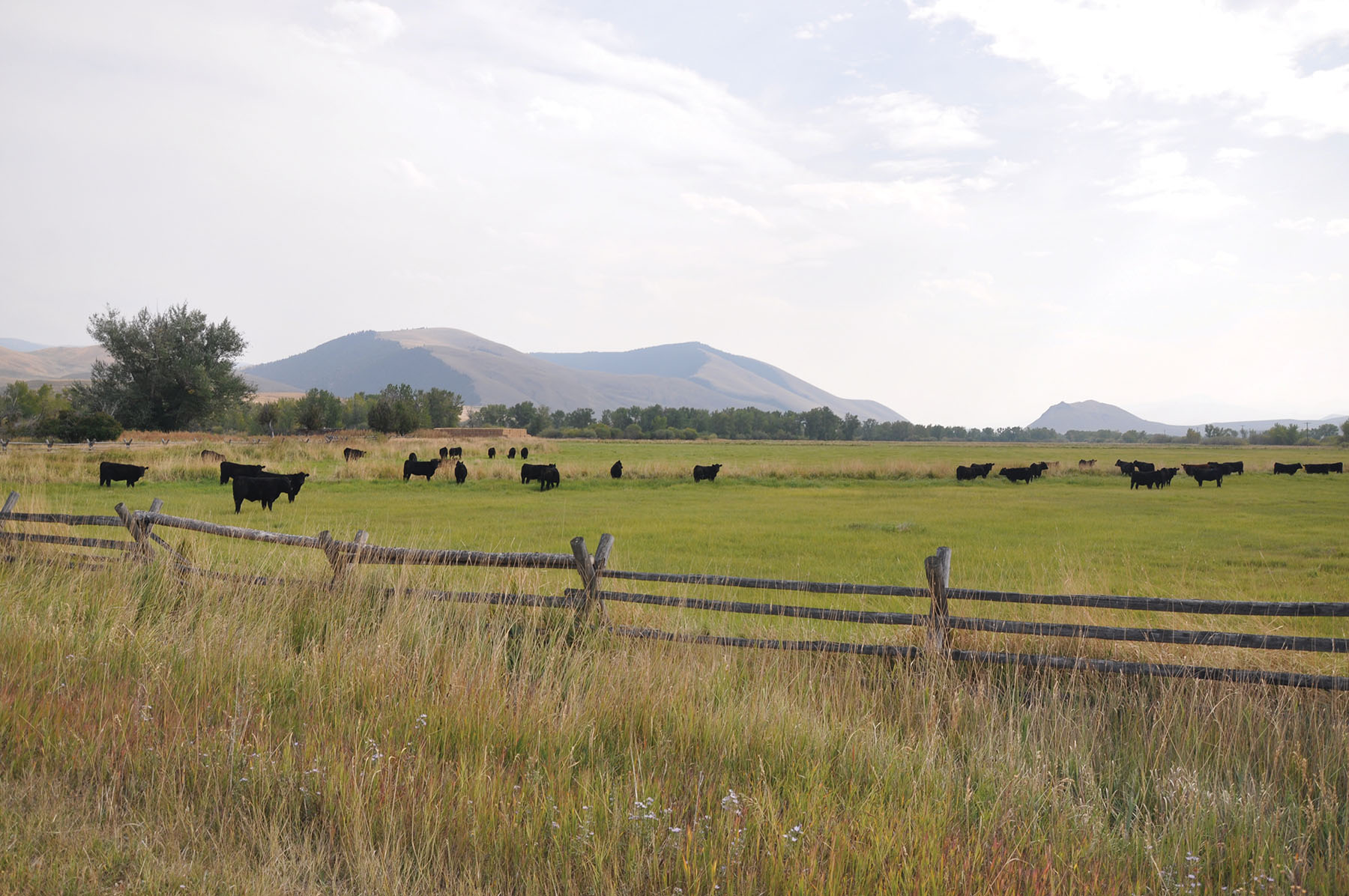 The 1,885± acre Muleshoe Ranch represents a well-balanced cattle and recreational ranch. Known as the birthplace of Sacagawea, the ranch offers several residences, ranch improvements, 2.5± miles of Lemhi River, 634± acres of irrigated cropland and grazing leases in the adjacent public lands.
Learn more about Muleshoe Ranch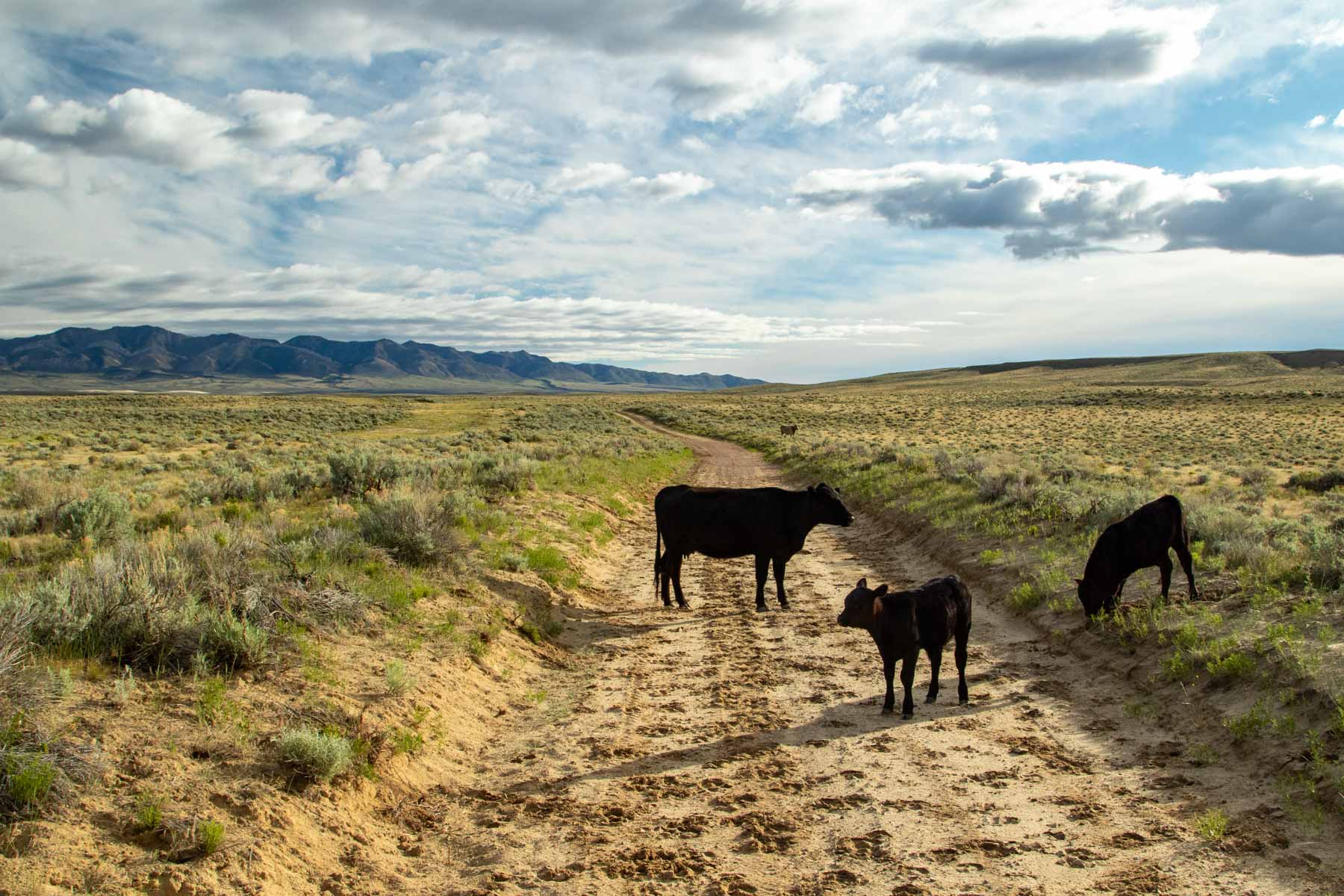 85,700± acres near Ferris Mountains and Bradley Peak. Diverse topography and ecosystem, 11 pastures with good distribution of water. Modest improvements, owner rated 800 pairs year-round with more during summer grazing. Low-overhead operation with excellent big game hunting for mule deer, antelope and elk.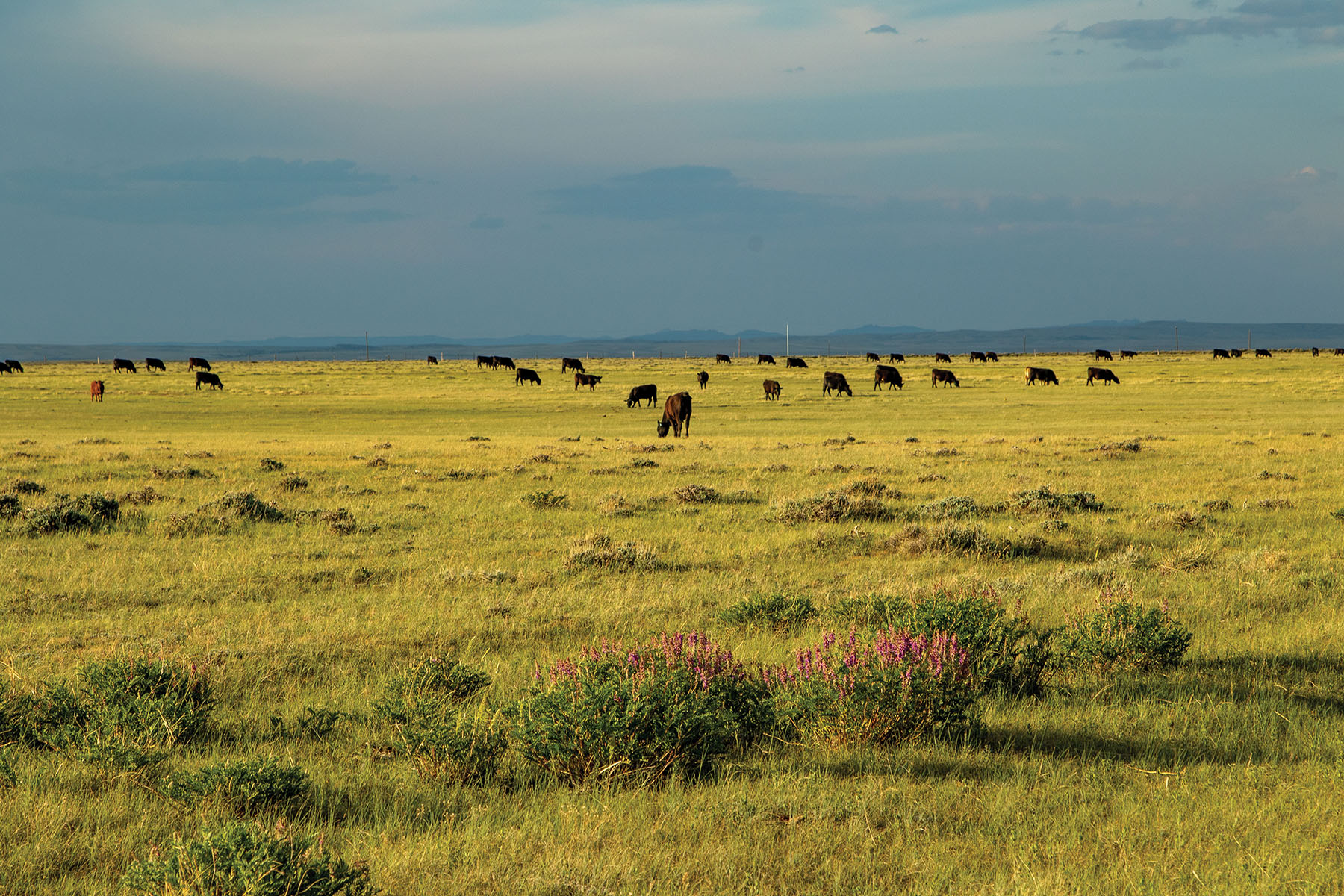 22,483± acre (5,280± leased) blocked operating ranch 45 miles northwest of Laramie near Rock River. Historic cattle ranch with summer grazing for 1,200-1,300 pairs or 2,000-2,200 yearling stockers. Year-round rated for 850+ pairs. Over 20 miles of Rock Creek providing great hunting and riparian habitat.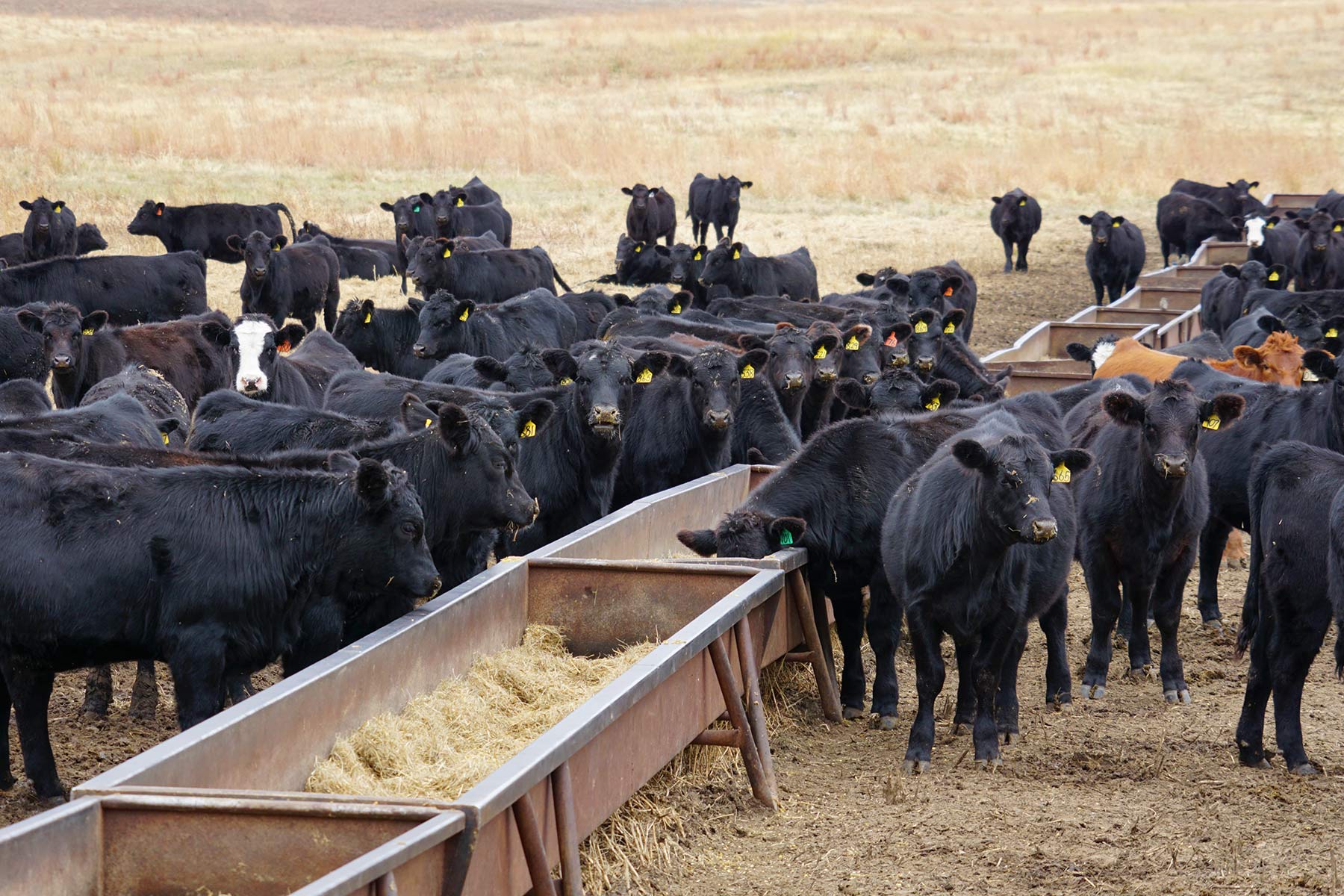 The 15,296± acre AL Ranch is a complete 700 head year-round Sandhill ranch that has excellent improvements, great feed base, 12 mature shelterbelts, and a superb livestock water system. A highlight of the operation is the 445 head cow/calf national forest permit that goes along with the ranch.
Pine Creek Ranch – Bagwell, TX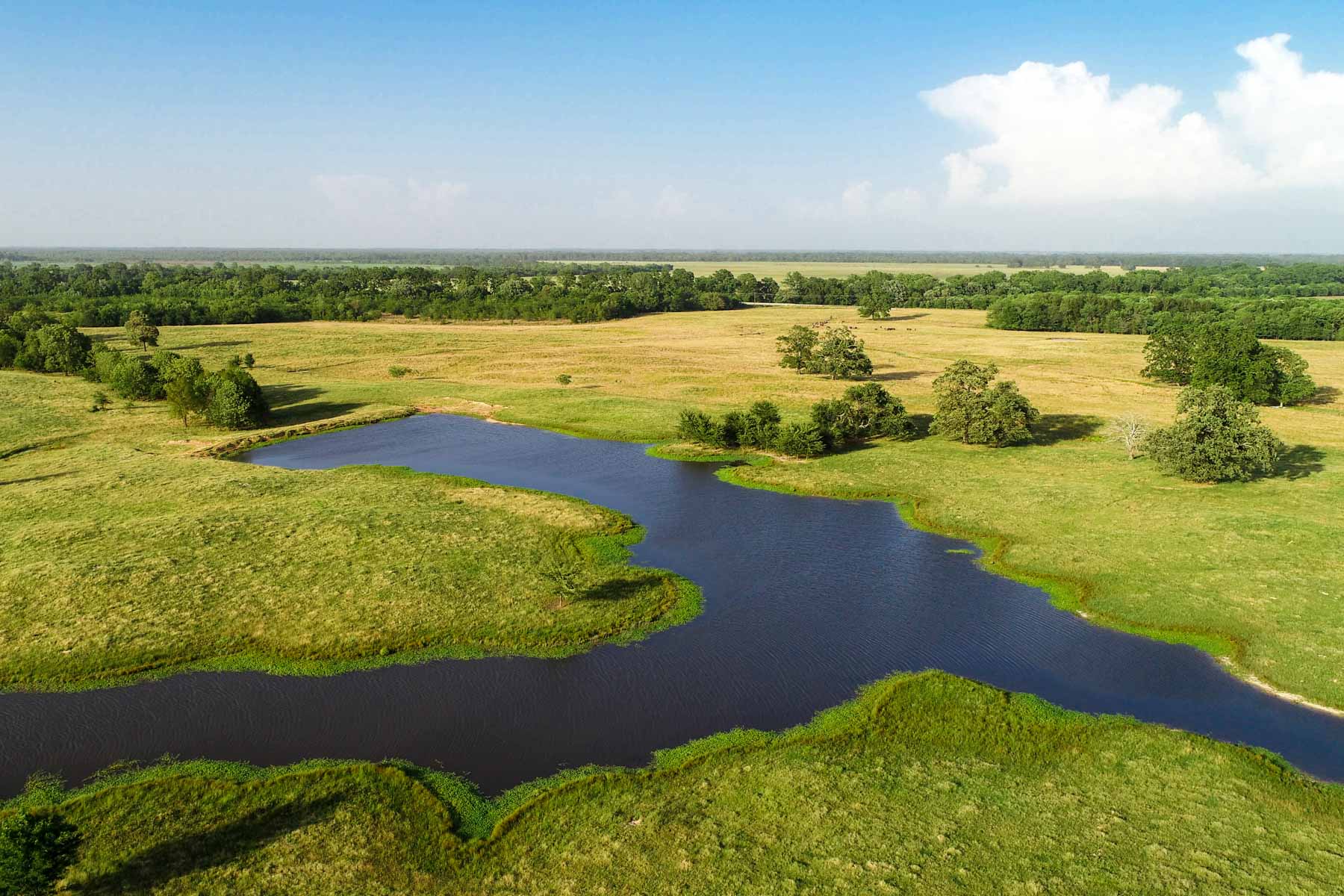 Pine Creek Ranch is comprised of 3,476± acres of predominately grassland pastures adjacent to the Red River. The diversity, agricultural production, and varied beauty of this ranch, along with functional improvements, offer value to the cattle and outdoor enthusiast.
Learn more about Pine Creek Ranch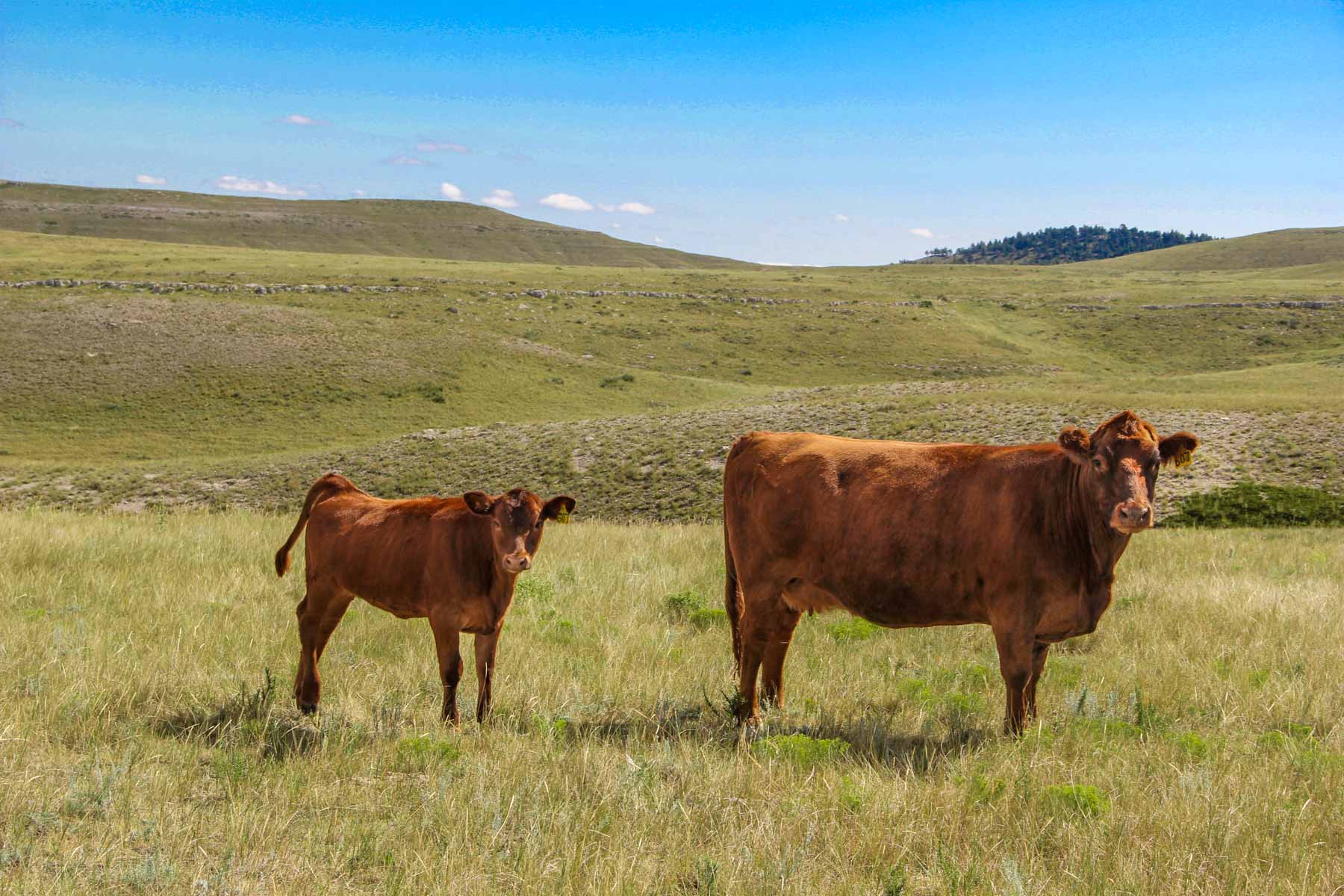 The Denny Ranch consist of 5,128± deeded acres and is located 15 miles southwest of Lusk, Wyoming at the head of Rawhide Creek. Good winter protection for livestock and excellent hunting for elk, deer and turkey. Adequate improvements with two homes, barns and corrals.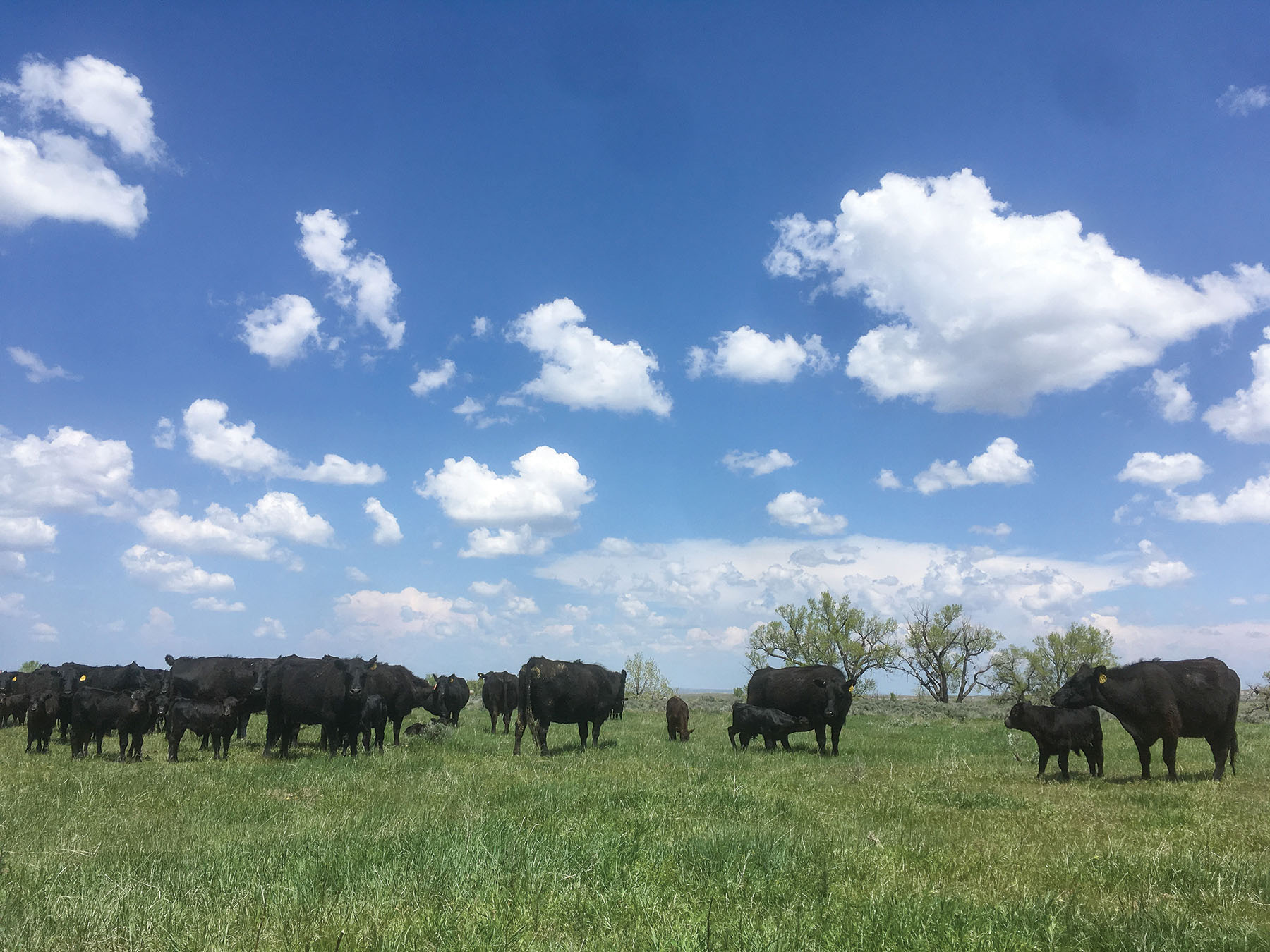 Located 25 miles SE of Wright, this 18,020± acre (7,260± deeded) ranch rated at 300AUs consists of grass plains, deep canyons, and timbered ridges fenced into 12 well watered pastures. Full set of practical improvements including a comfortable home. Excellent hunting for elk, deer, and antelope.
Mud Springs Ranch – Bridgeport, NE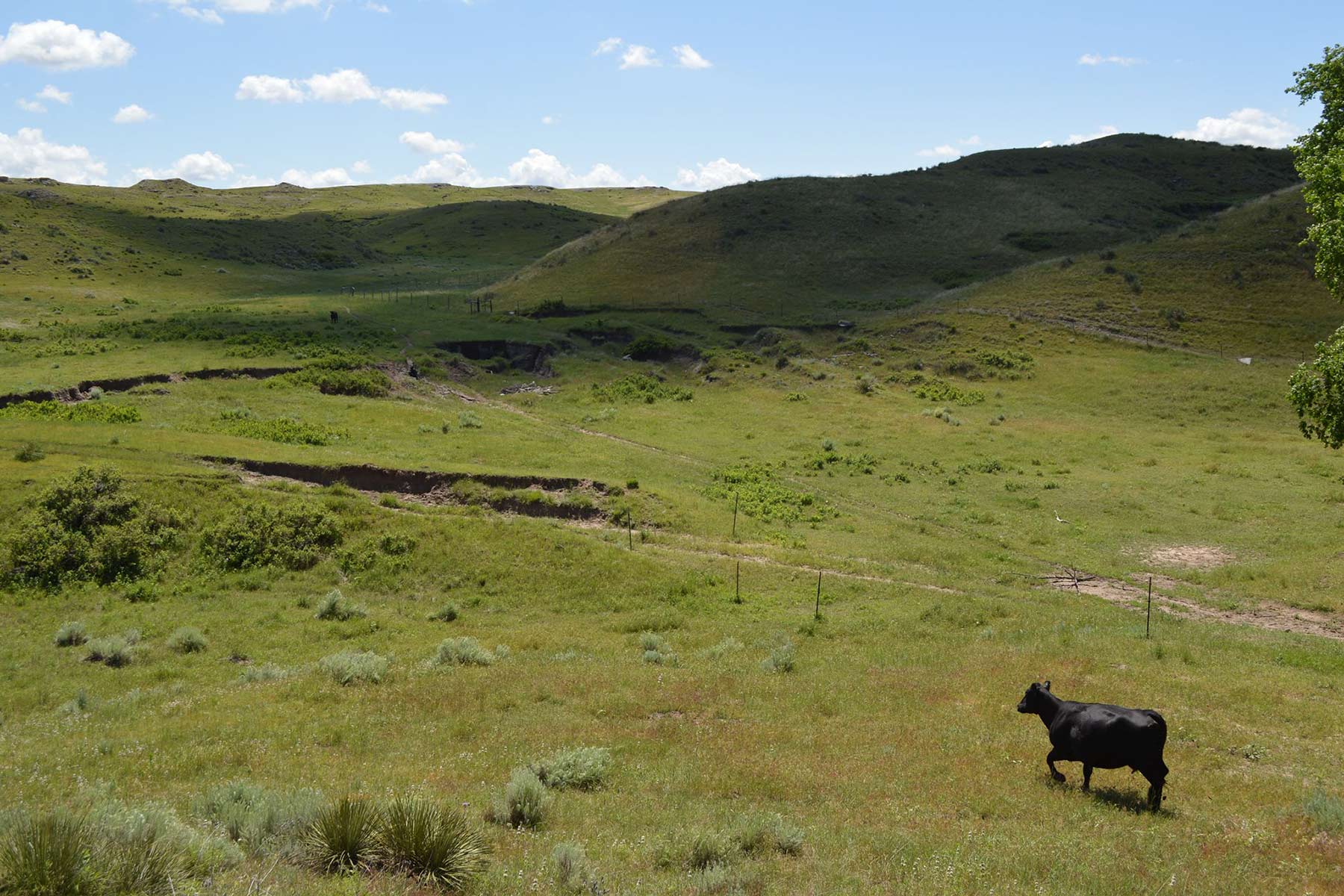 Mud Springs Ranch is located in Morrill County, Nebraska, and consists of 8,308± total acres. The ranch has a complete year-round operational capacity or a summer range unit. Mud Springs Ranch currently has 1,046± acres enrolled in CRP that produces annual income. The ranch has a complete set of headquarters.
Learn more about Mud Springs Ranch
Snake River Land & Cattle Ranch – Maybell, CO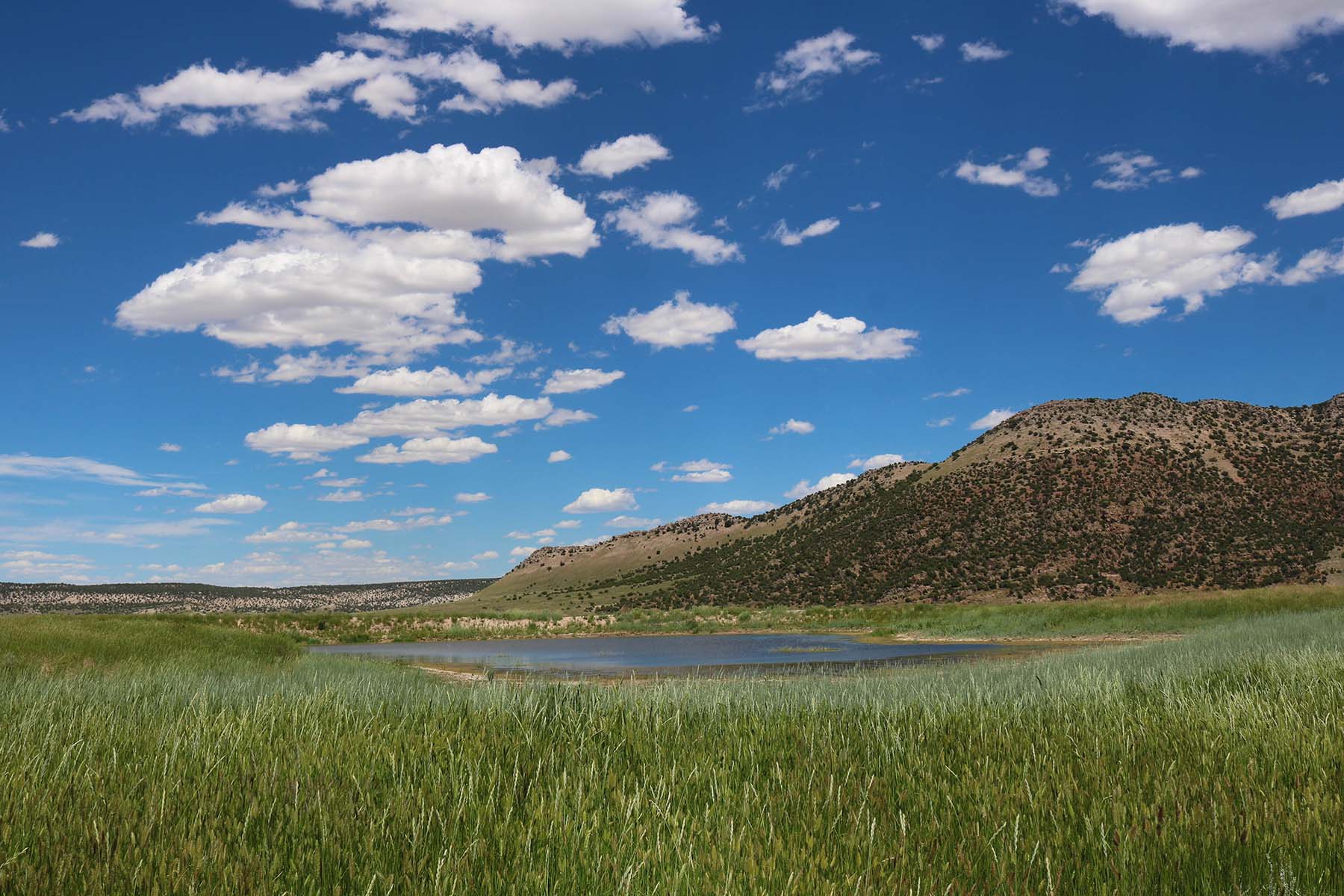 Operating on 38,899± total acres including 5,675± deeded acres and 33,224± acres of adjacent BLM grazing permits, this productive cattle ranch offers trophy big game hunting in northwestern Colorado's GMU 2. Located just north of Dinosaur National Monument and west of the community of Maybell.
Learn more about Snake River Land & Cattle
Clover Valley Ranch – Wells, NV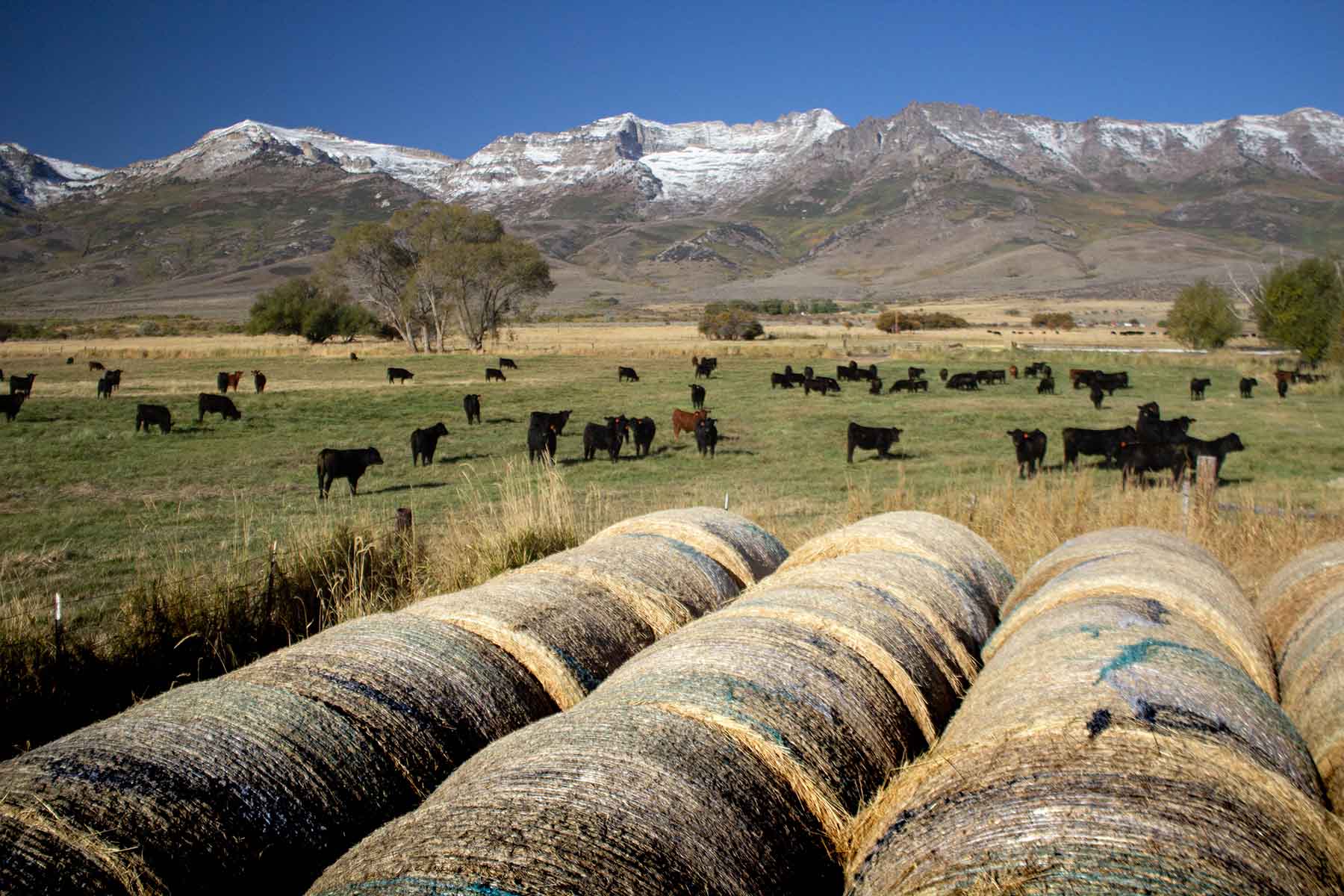 Clover Valley Ranch consists of 2,518± deeded acres with 900± irrigated, putting up 1,000± tons of hay. Operates on around 8,500 acres supporting 400 AUs in a balanced operation with contiguous USFS grazing allotment. Stunning Humboldt Mountains scenery and landowner mule deer tags.
Learn more about Clover Valley Ranch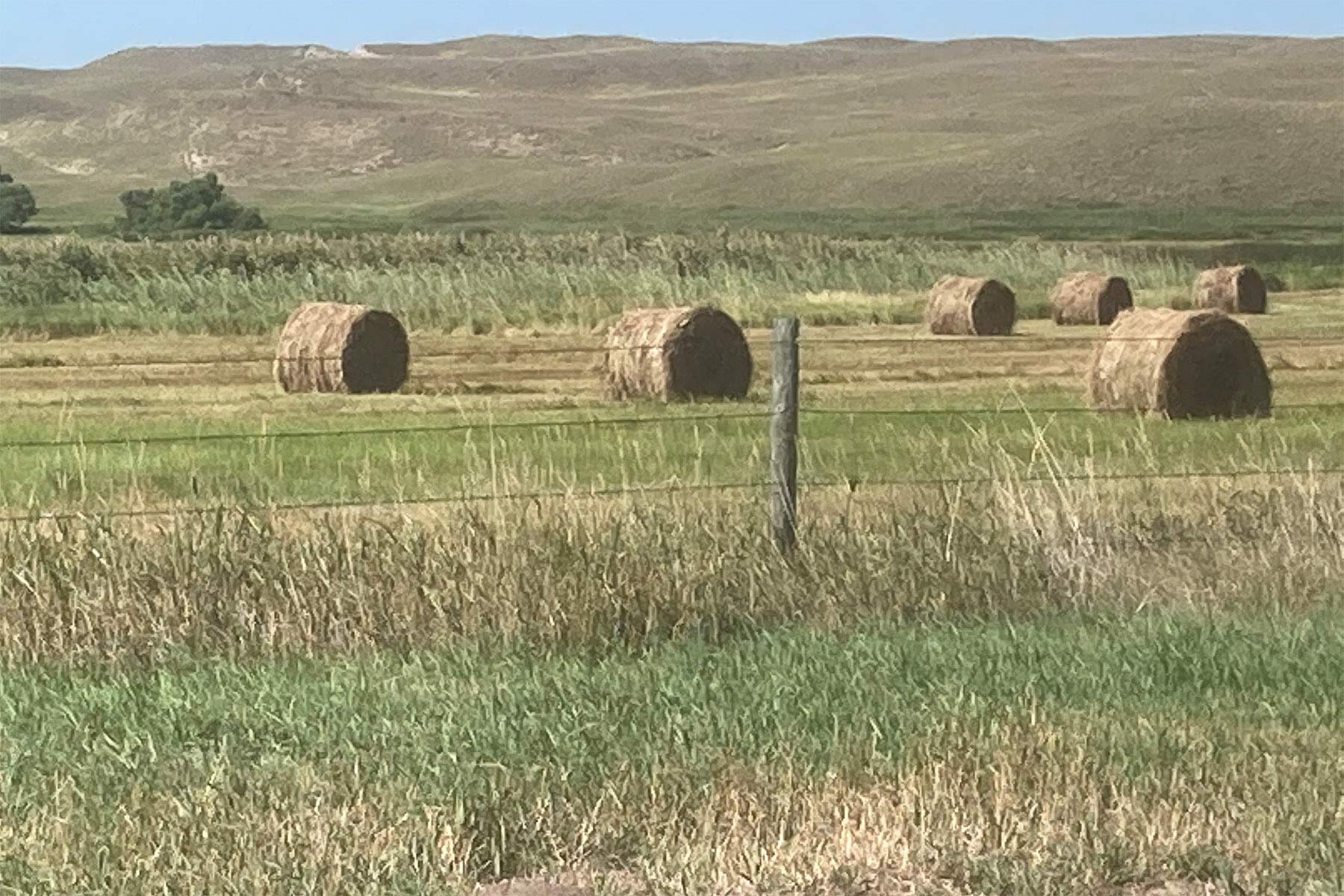 The Malles Ranch is located on the western fringes of the iconic Sandhills of western Nebraska and consists of 5,368± acres. Included are sub-irrigated hay meadows, range of hills for winter protection, calving lot, lots of water, good blacktop access, native range pastures, and headquarters, allowing for a 325 AU operation.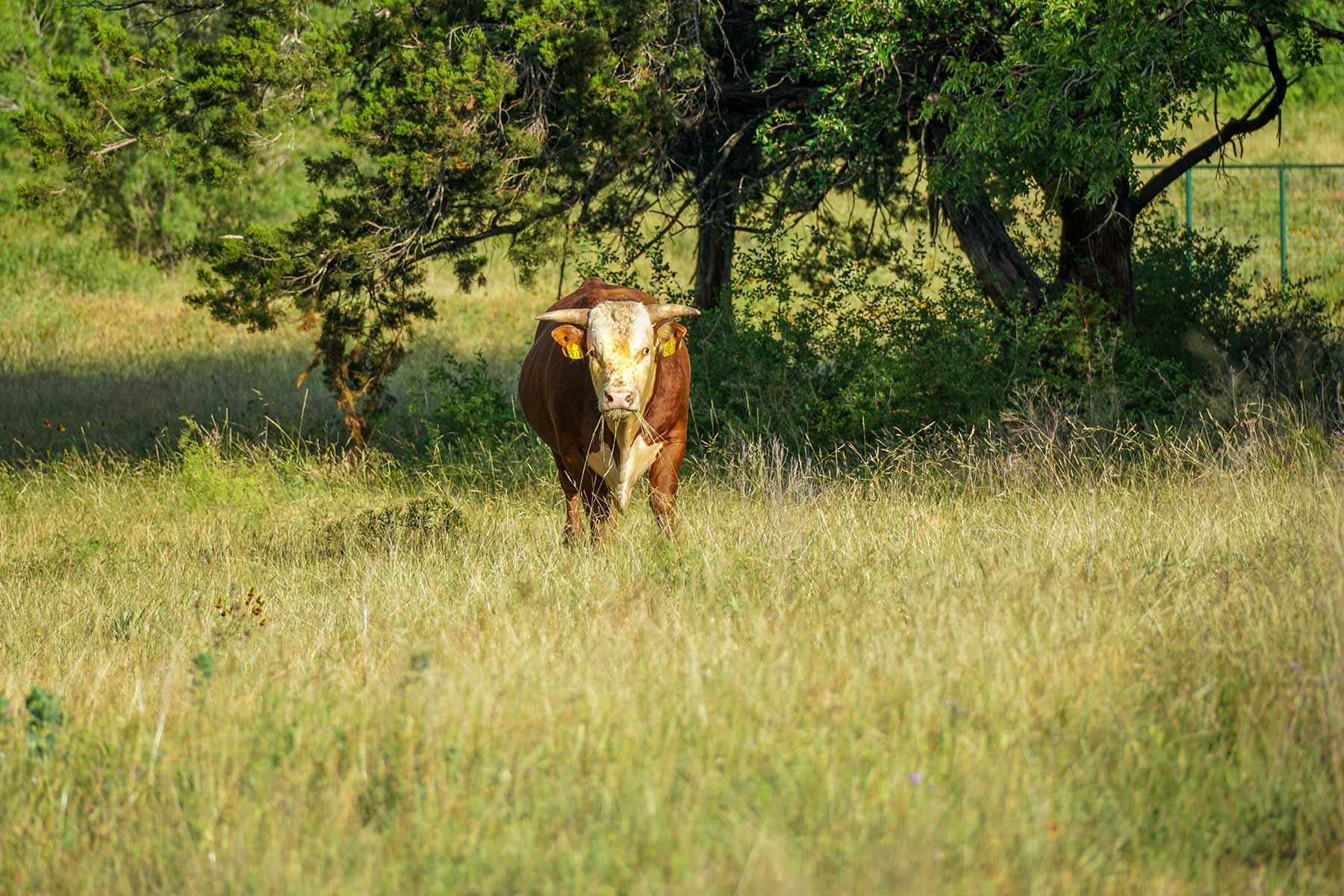 JS Ranch is comprised of 960± acres with partial frontage on Highway 36. With a central location in the heart of Texas ranch country, the diversity and varied natural beauty of the ranchland balance with the recent improvements to offer value and abundant family recreation.
Prairie Dog Creek – Banner, WY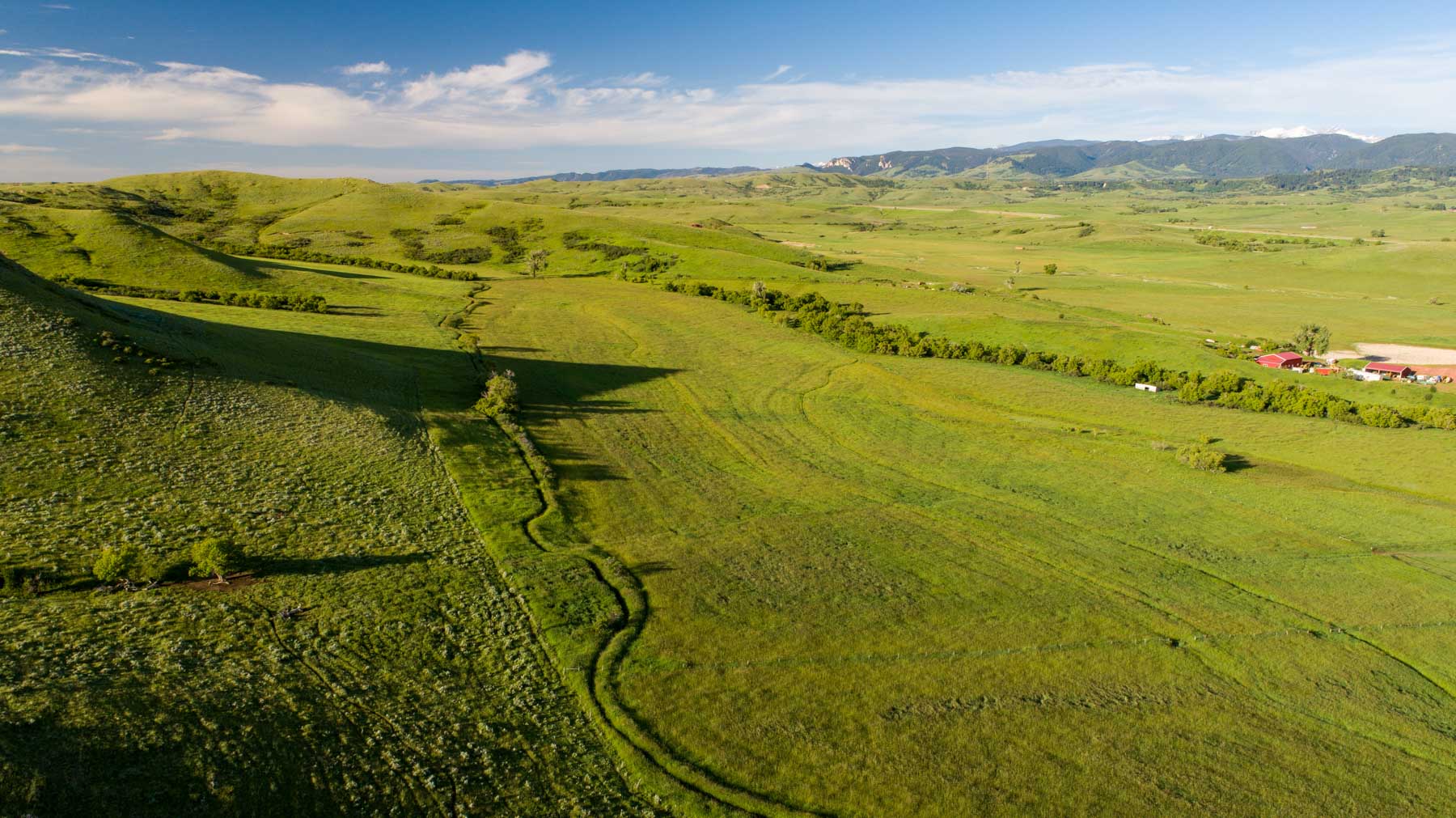 Located 13 paved miles south of Sheridan with big views of the Bighorns and Prairie Dog Creek passing through, this modest 358± acre (238± deeded) operating ranch has 70± irrigated acres, a beautiful 5,000± square foot home, indoor arena, shop, and outbuildings.