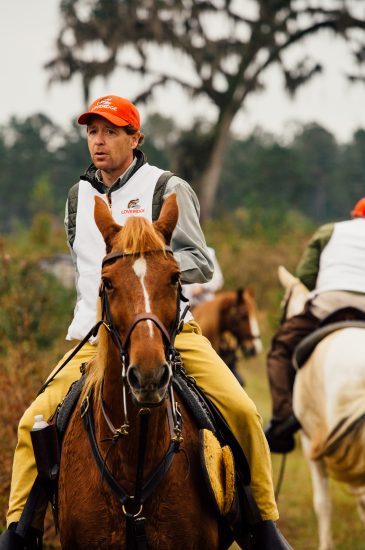 Elliott Davenport, Jr
Southeast Affiliate
Elliott Davenport, Jr. owns and operates The Wings Group, the exclusive southeastern affiliate of Hall & Hall, a company who routinely ranks among the top land brokerages in the country. When the partners of Hall & Hall looked to expand to the southeast at the urging of clients, Elliott was their guy. A testament to this southerner's work ethic, collaborative spirit, knowledge, and love of the land, the strategic partnership debuted in 2012 and has since provided southern land buyers and sellers access to a valuable marketing platform and an unrivaled set of skills.
Some of the early outdoor experiences that shaped Elliott the most came from spending time with his family in a dove field on his great-grandfather's land in north Georgia; land that is still in the family. Elliott's love of bird hunting fuels a passion for land management designed to promote better habitat and recreational opportunities, while his BA in Finance from the University of Georgia supports the knowledge of real estate values and investment analysis that clients depend on.
Elliott has a genuine desire to serve the land and those who share his love of these special places. An ethic of authenticity, backed by knowledge, is the foundation of The Wings Group's success. Notable recent sales include the 7,235 acre Blue Springs Plantation and the 8,376 acre Abigail Plantation in Albany, GA; 4,563 acre Loveridge Plantation and 1,913 acre Twin Oaks Plantation in the Red Hills Plantation Belt of Thomasville/Tallahassee; Weymouth Plantation in the lowcountry of South Carolina near Georgetown; Meadow Creek's 2,558 acres in Spencer, TN on the Cumberland Plateau; 556 acre East Fork Farm and 221 acre Horse Farm in Franklin, TN; the 840 acre Bennett's Cove in northern Alabama; and several mountainside gentleman's farms near Chickamauga, GA.
Elliott, his wife, Rebecca, and their daughter, Ellie, live in Chattanooga, TN. Elliott is a self-proclaimed "land nut" and holds real estate licenses in Tennessee, Georgia, North Carolina, South Carolina, Florida, Alabama, Mississippi, Arkansas, Illinois, and Kentucky.
Servicing the Following States
Alabama
Arkansas
Florida
Georgia
Illinois
Kentucky
Mississippi
North Carolina
South Carolina
Tennessee